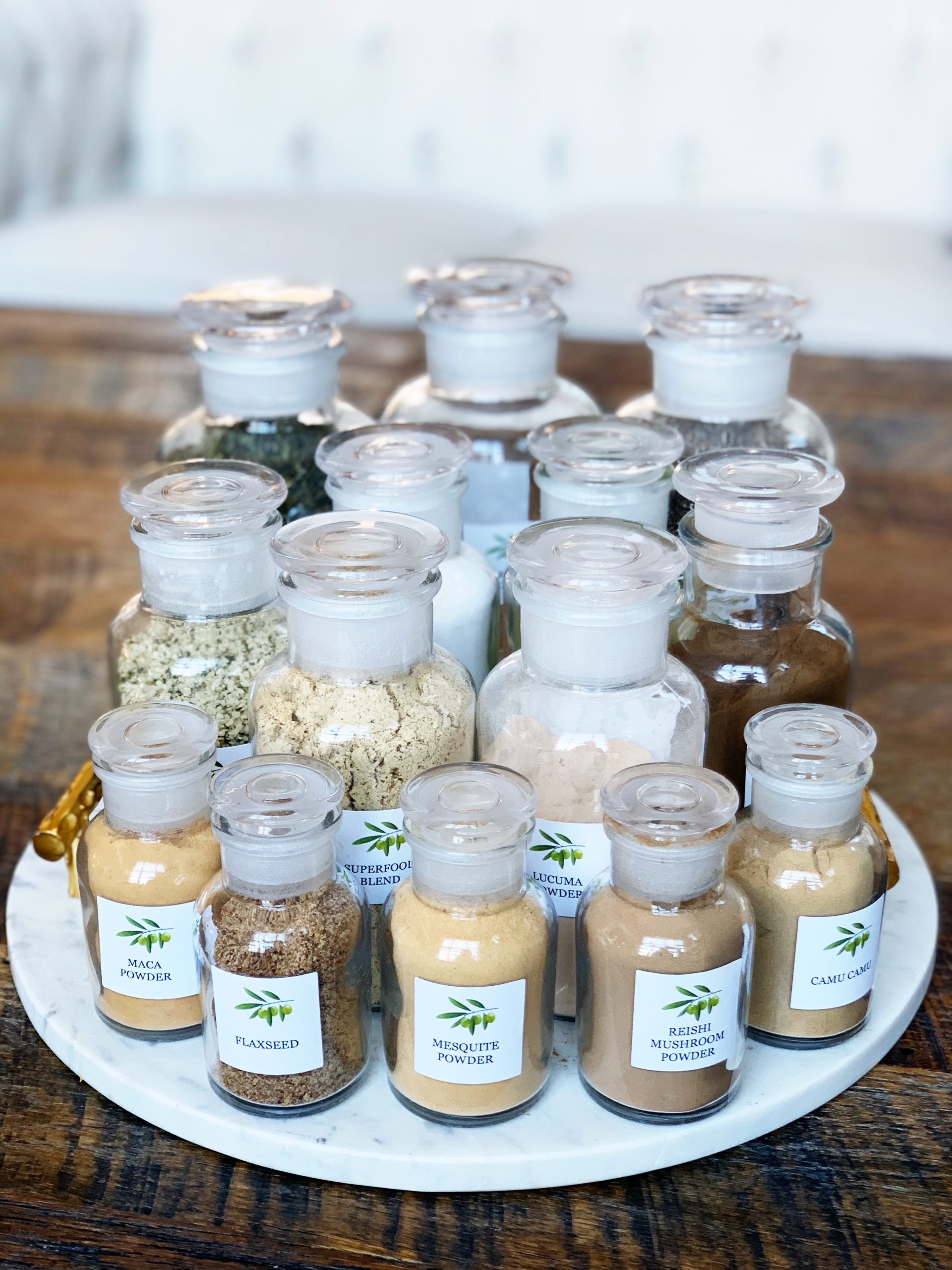 I'm a huge fan of natural health.  It comes in the form of vitamin-rich foods, plants, herbs, and spices that grow in abundance around the world. For centuries, before the invention of man-made medicine, human beings used things grown from the earth and sea to stay healthy and heal the body.  Today, because of modern medicine, we depend less on what God has already put on this beautiful planet to care for our bodies and more on "Western medicine".
While I am very thankful for the life-saving gift of knowledge that many healthcare providers give us when we need it; I also believe that it is incredibly helpful to understand natural immune-boosting foods, herbs, spices and more that can benefit our health now and in the future. Some ways I do this is by adding healthy ingredients to my daily routine. Below are a few ways I like to incorporate an extra boost of health to my lifestyle.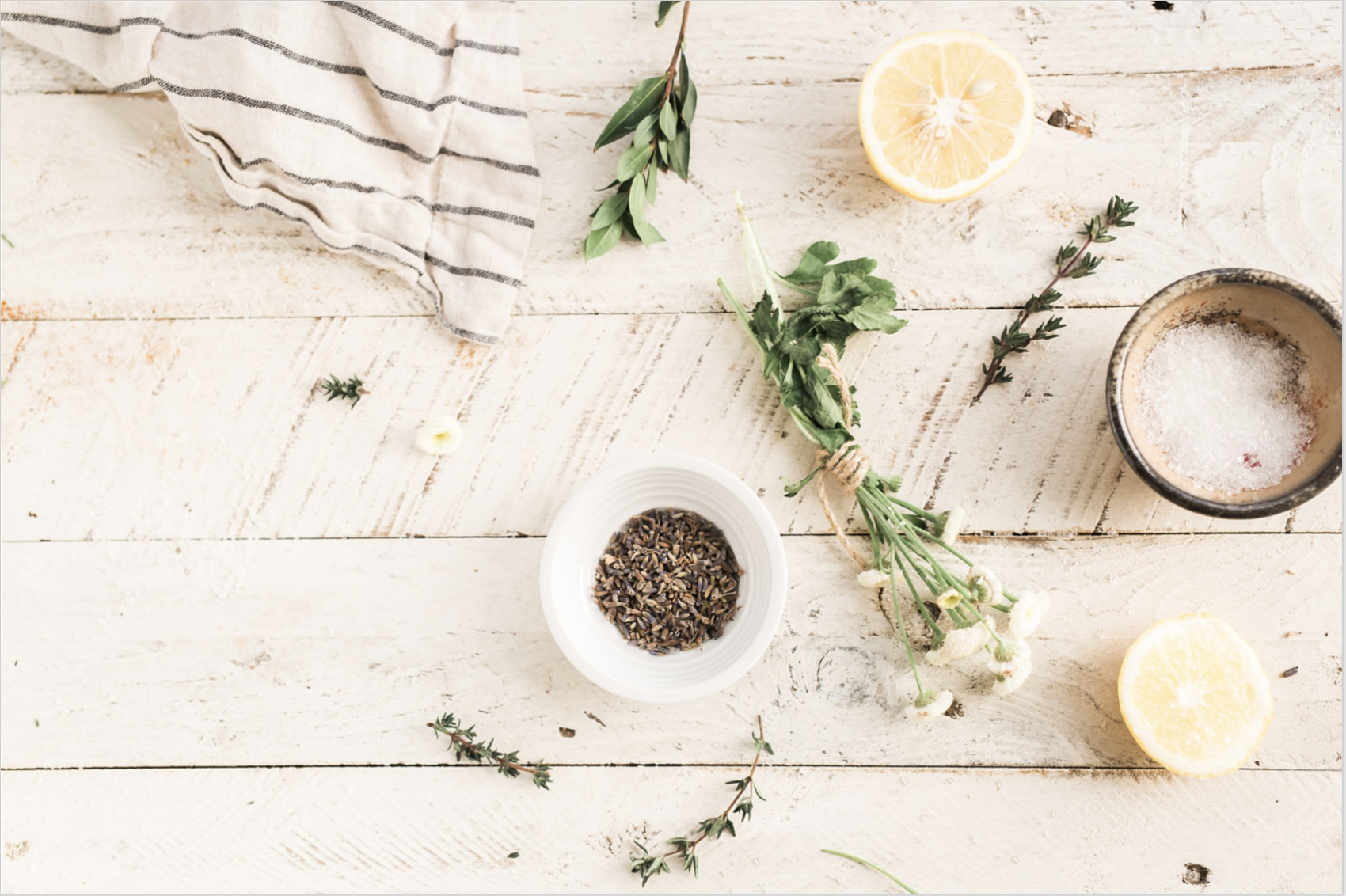 Thank you, Joanna Gains!                                                                      As the saying goes, "out of site out of mind".  That was the case with my favorite immune boosting powders until I created a countertop-worthy display of Joanna Gains' Hearth and Home Apothecary glass storage jars found here to keep all of my favorites in site. Now my morning smoothie routine is a snap.  I added labels to the front and the back. The back label lists the benefits of each powder so I can easily decide which one or more I'd like to use that day without having to memorize each ingredient.
Advice on storing powdered goods.                                                           It is best to keep your powders and supplements in their original packaging for long-term storage.  Because I am feeding an entire family, I keep enough in my bottles for a two-week use and refill them as needed.
Below, I have included some basic information and benefits of the supplements I use.  Please be sure to do your own homework and research the benefits and risks of each before using.  See full disclaimer at the end of this post.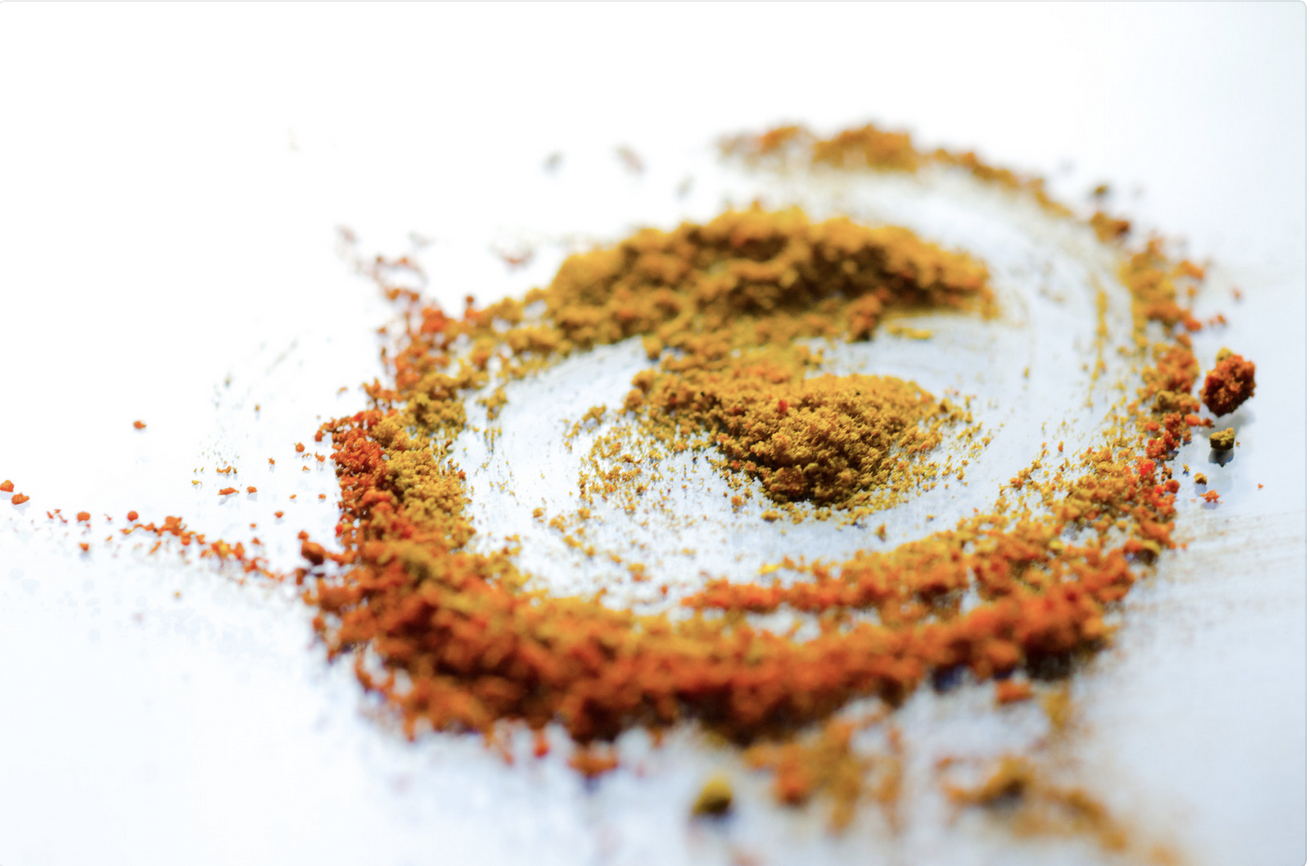 Camu Camu
is a citrus fruit found throughout the Amazon rain forests of Peru and Brazil.  The benefit of this super fruit is the high vitamin C contained inside the fruit. 
Camu Camu
has the highest level of natural vitamin C than any other food on the planet. Packed with phytochemical and amino acids, Camu Camu packs a double punch resulting in benefits that are both good for your health and good for your skin.  Brimming with potassium, calcium, iron, niacin, phosphorus, thiamin, beta-carotene, protein, leucine, and valine which helps to enhance your immune system.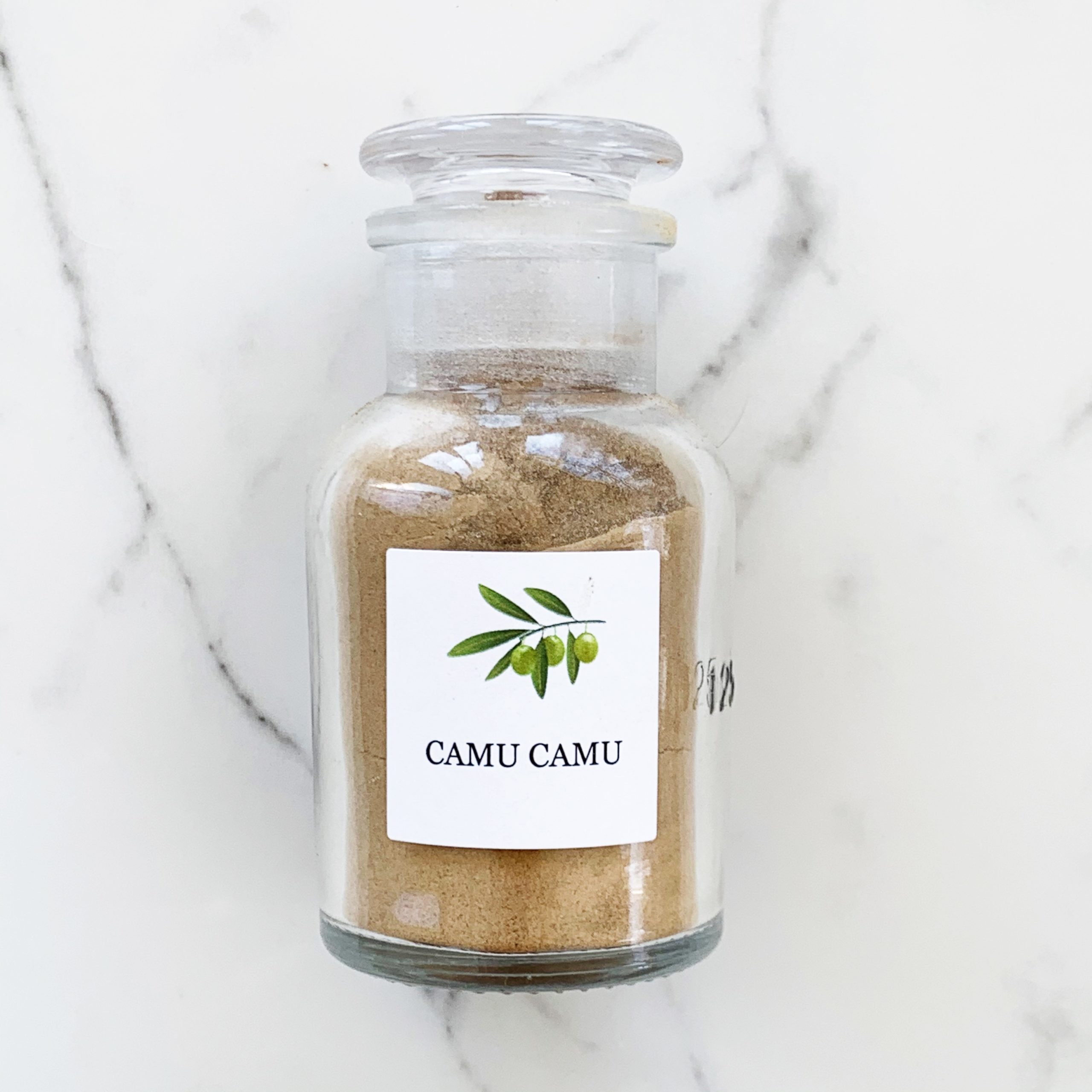 Here is a non-exhaustive list of benefits found in Camu Camu
High in Vitamin C
Anti-oxidants
Anti-viral
Strengthening the immune system
Supports brain and eye health
Reduces inflammation
Studies have shown that Camu Camu provides over 400% of the daily value of vitamin C, is effective against all forms of the Herpes virus, effective in balancing mood, aids in shingles remission, and boost the immune system.  My favorite way to use Camu Camu powder in smoothies in my morning smoothies.  Because it has a pleasant citrus flavor that adds the essence of lemon to the character of the recipe, it incorporates beautifully into fruity drinks like my Tropical Collagen Smoothie, my Healthy Tropical Blueberry Smoothie, my Elderberry Immune Booster or your favorite smoothie, juice, or protein drink.  You can even add it to soups, stews, or sprinkle a bit over a bowl of yogurt and granola for an extra boost of health any time of the day. Use it in smoothies, sauces, marinades, ice cream, frozen desserts and more.  Buy it here.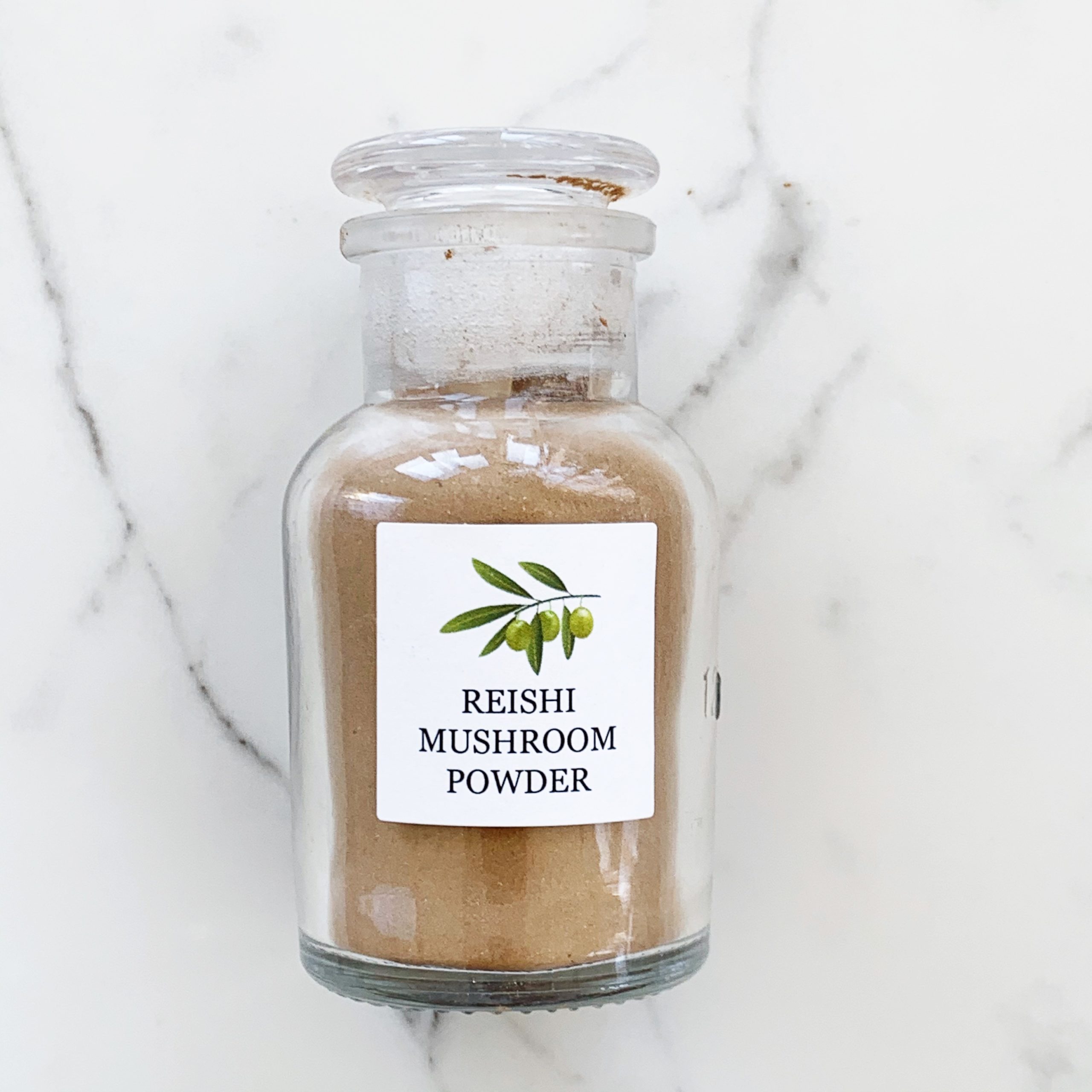 Reishi Mushroom Powder                Anti-cancer properties, boosts immunity, anti-inflammatory, improves liver function promotes heart health, balances hormone levels stabilizes blood sugar, fights allergies and asthma, protects against infection and viruses.  Use in smoothies, soups, stews, pasta, gravy, sauces and and my Maca Reishi Cranberry Chocolate Chip Peanutbutter Balls.  Buy it here.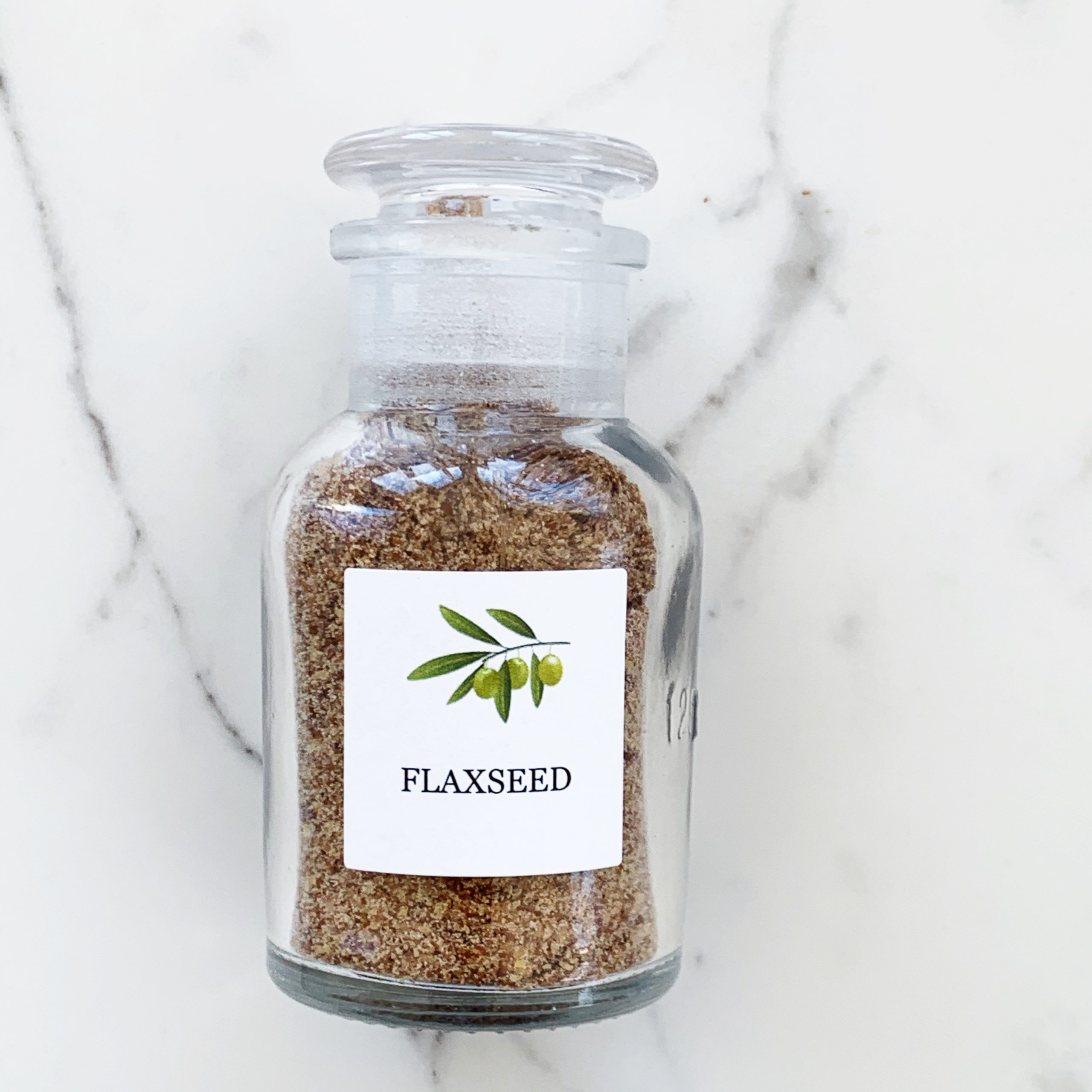 Flax seed                                      Vitamin C, heart and cardiovascular health, may lower cancer risk, reduces inflammation, digestive health, decrease menopausal and hormonal imbalance symptoms, may reduce osteoporosis. Use in smoothies, granola, baked goods, my Cranberry Apple Crescent Braid, salad dressings, soup, yogurt parfait and more. Buy it here.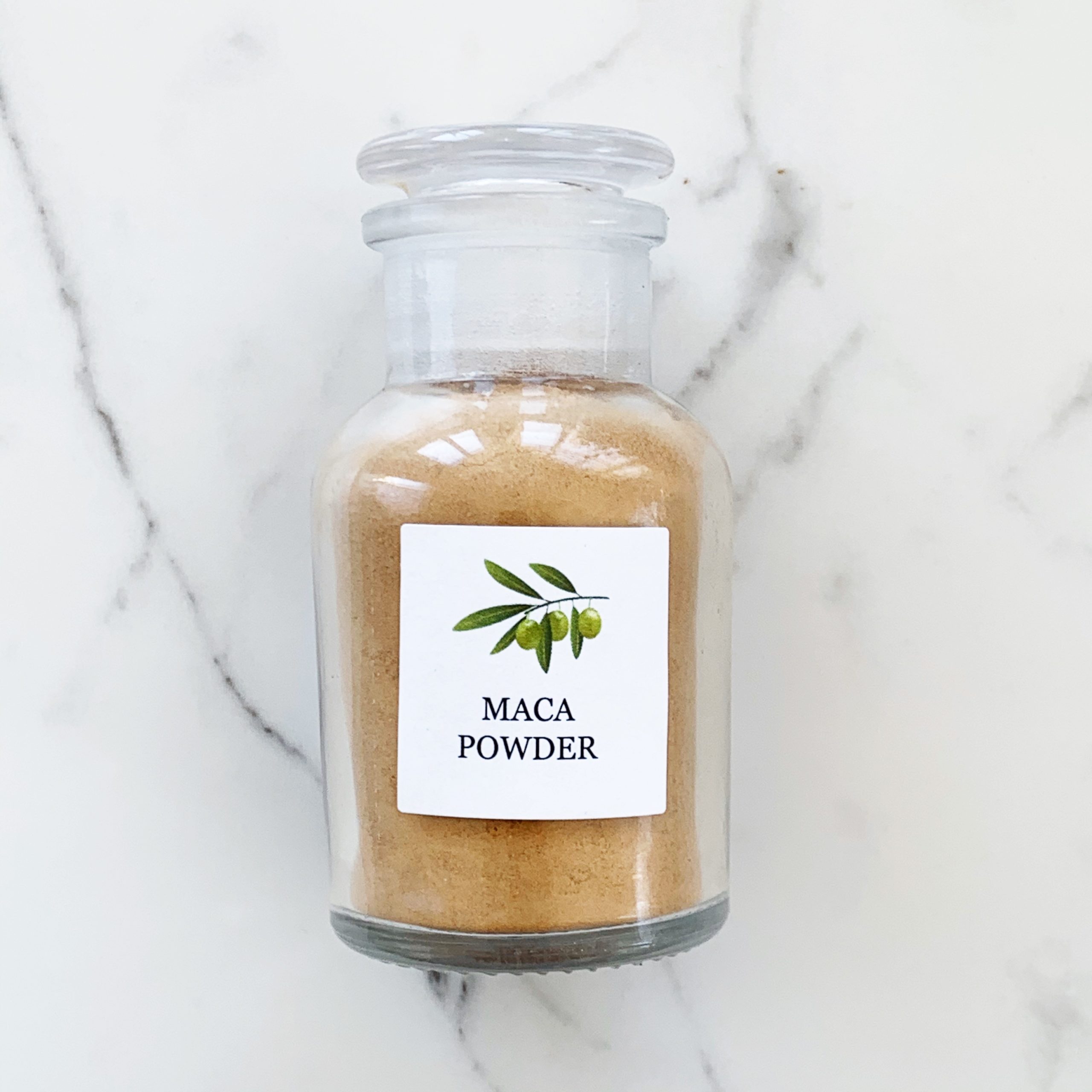 Maca Powder
Rich in antioxidant, enhances energy, mood and memory, high in protein, fiber, vitamins and minerals, balances estrogen levels. Use in pancakes, smoothies, lattes, overnight oats, baked goods, granola, chia pudding, and my Maca Reishi Cranberry Chocolate Chip Peanutbutter Balls. Buy it here.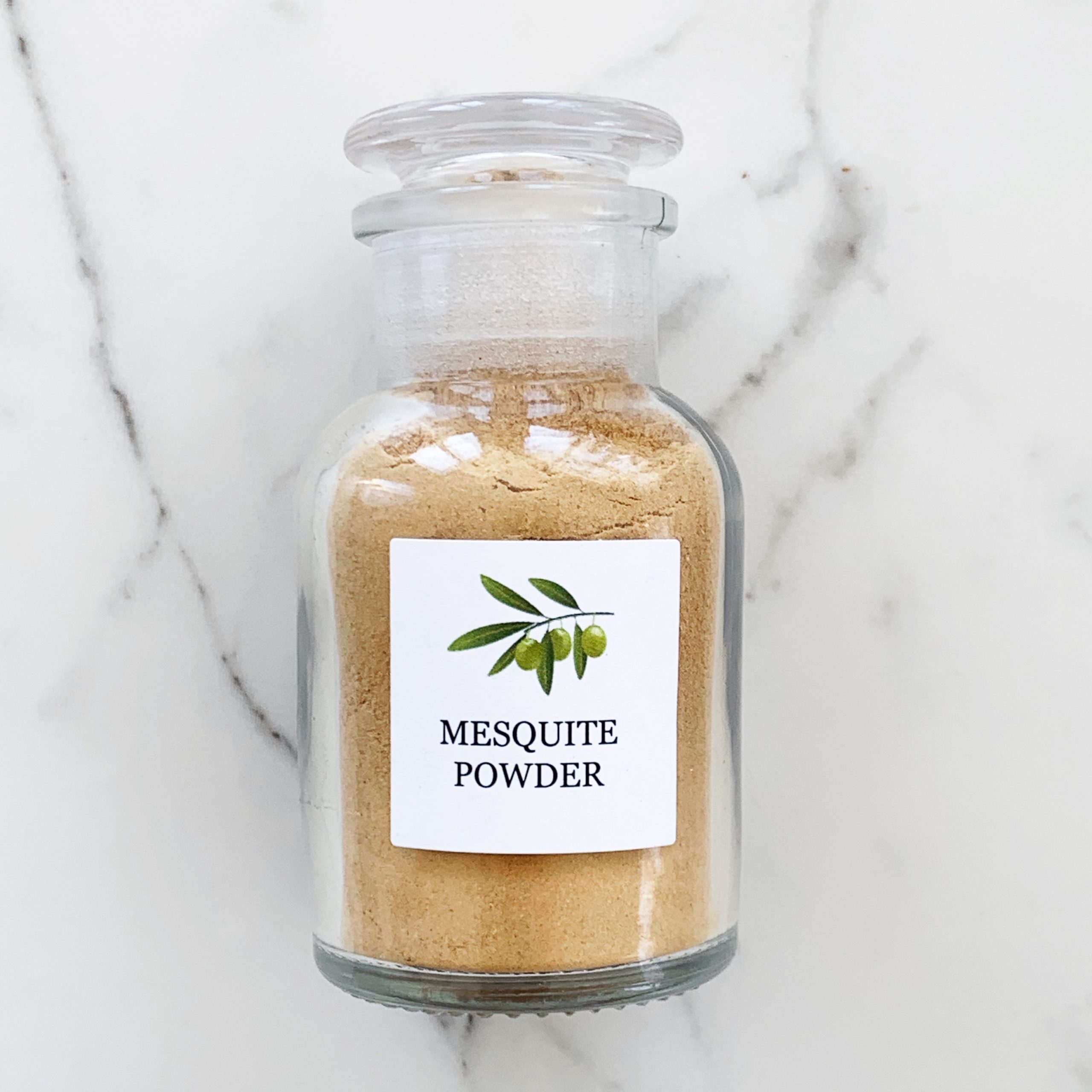 Mesquite Powder
High in calcium, magnesium, potassium, iron, and zinc, fiber and minerals. May lower blood sugar, contains omega-3 fatty acids, boost immune system and more.  Use in nut milks, smoothies, baked goods, hot chocolate, my Dairy-free Coconut Pumpkin Latte, salad dressings and more. Buy it here.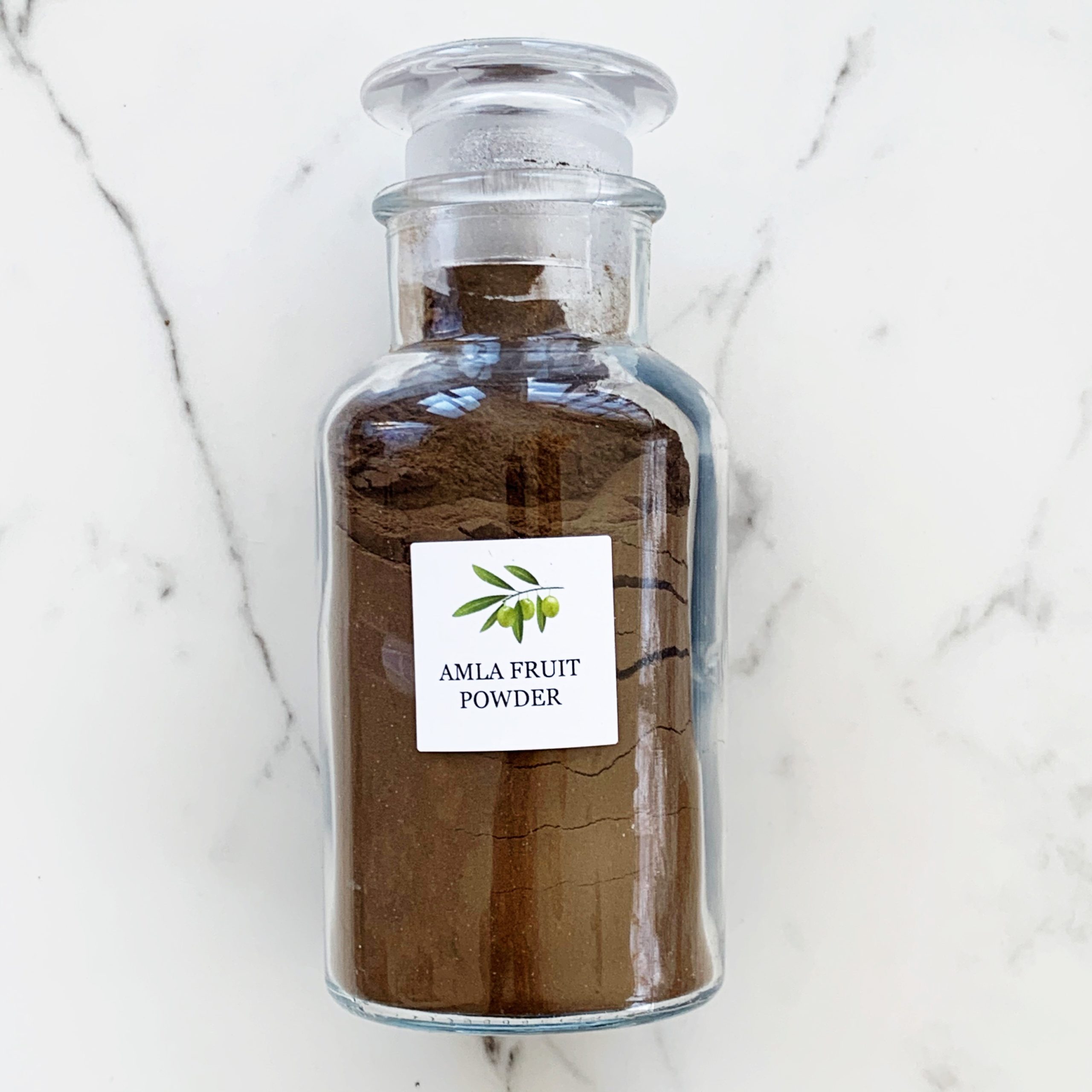 Amla Fruit (Indian gooseberry)
Antioxidant, anti-cancer, decreases inflammation, digestive health, promotes liver health, reduces cholesterol levels, controls blood sugar, prevents constipation, improves skin and hair. Heals pimples, reduces irritation, prevents and reduces pigmentation and more. Learn how to use Amla powder as a mud mask below! Use in water, smoothies, curries, tea, soups, my Indian Dal Soup with Ginger and Rhubarb and more. Buy it here.
Hemp Hearts
Improves heart health, arthritis and joint pain, digestion, may aid in weight loss, premenstrual syndrome, skin allergies, hair, skin, nails and more.  Use in smoothies, baked goods, dipping sauces, overnight oats, pasta dishes, pesto, granola, nut butters, my Crunchy Asian Ginger Salad, salad dressings and more. Buy it here.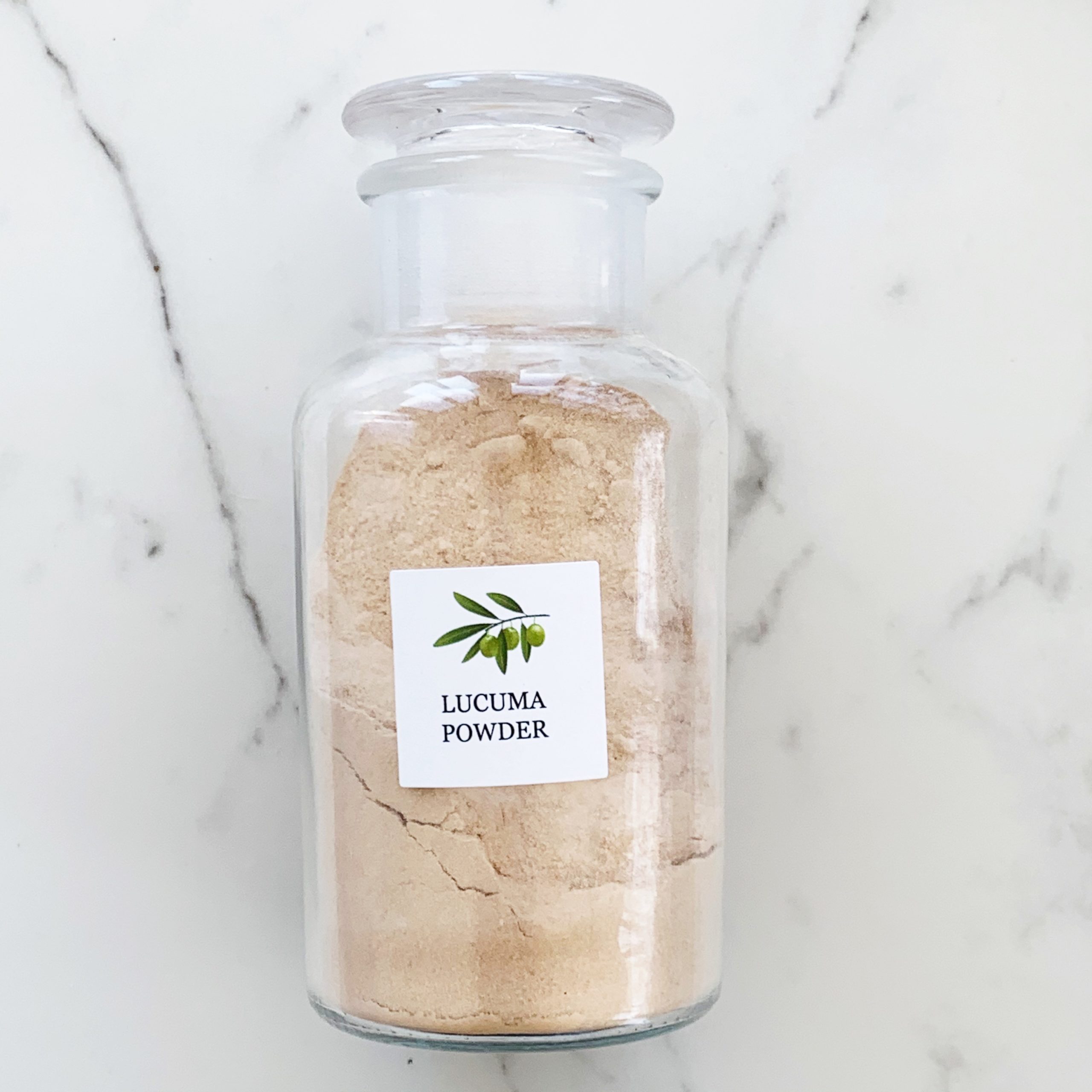 Lucuma
Natural sweetener, high in vitamins and minerals. Helps control blood sugar levels, high in fiber, excellent source of zinc, calcium, vitamin C, niacin (vitamin B3) and iron. Use in smoothies, baking,  my Frozen Banana ice cream with salted caramel sauce , nut milk, hot chocolate, desserts, and more. Buy it here.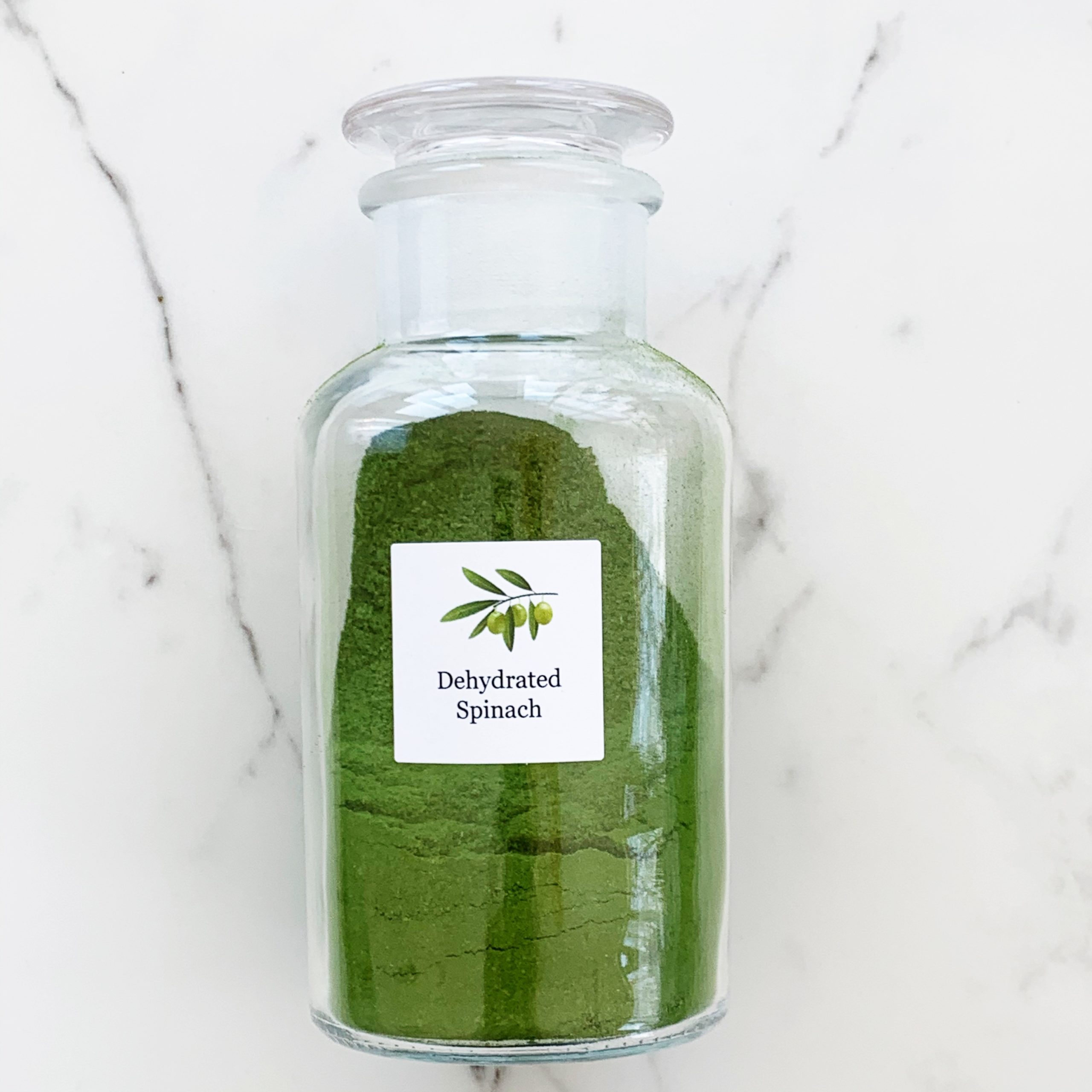 Dehydrated Spinach Powder            Rich in iron, fiber, and carotenoids (good for eye health), curb cravings and hunger, metabolism booster and more. Use in smoothies, dips, soups, sauces, my Popeye's Muscle Maker Smoothie and over salads. Buy it here.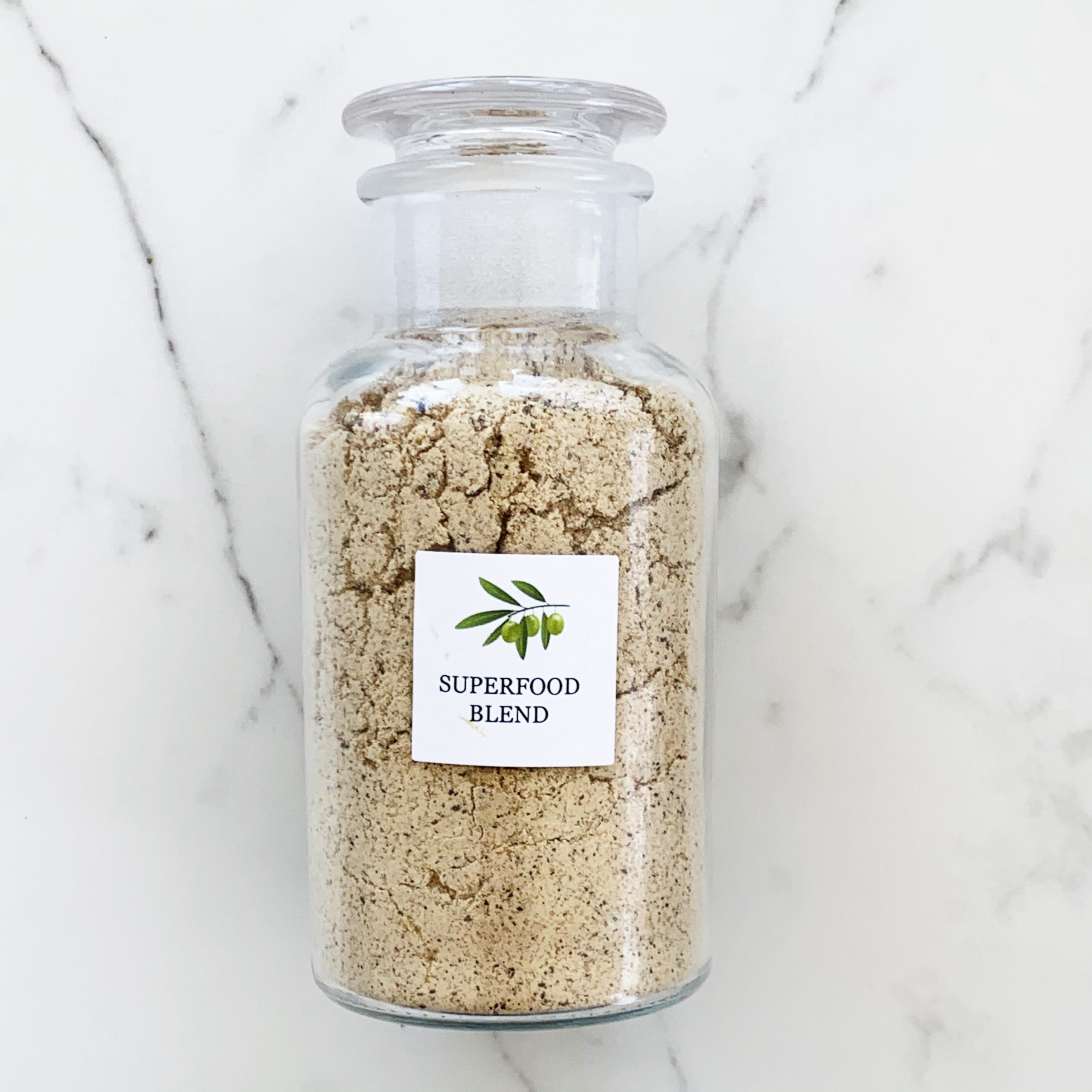 Superfood Blend
Enhance muscle mass, increase energy, improve cognitive function, encourage digestive health, boost the immune system. Use it in smoothies, granola, soups, stews, my Heart of the Ocean Baby Green Salads, baked goods and more. Buy it here.
Chia Seeds                                High in antioxidants, vitamins and minerals, supports health skin, digestive health, supports heart health, boost energy, balances blood sugar and more. Use it in smoothies, desserts, chia seed pudding, baked goods, yogurt, salads, soups, Homemade Zaatar ,spice rubs and more. Buy it here.
BONUS!  Amla Powder is great for your skin too!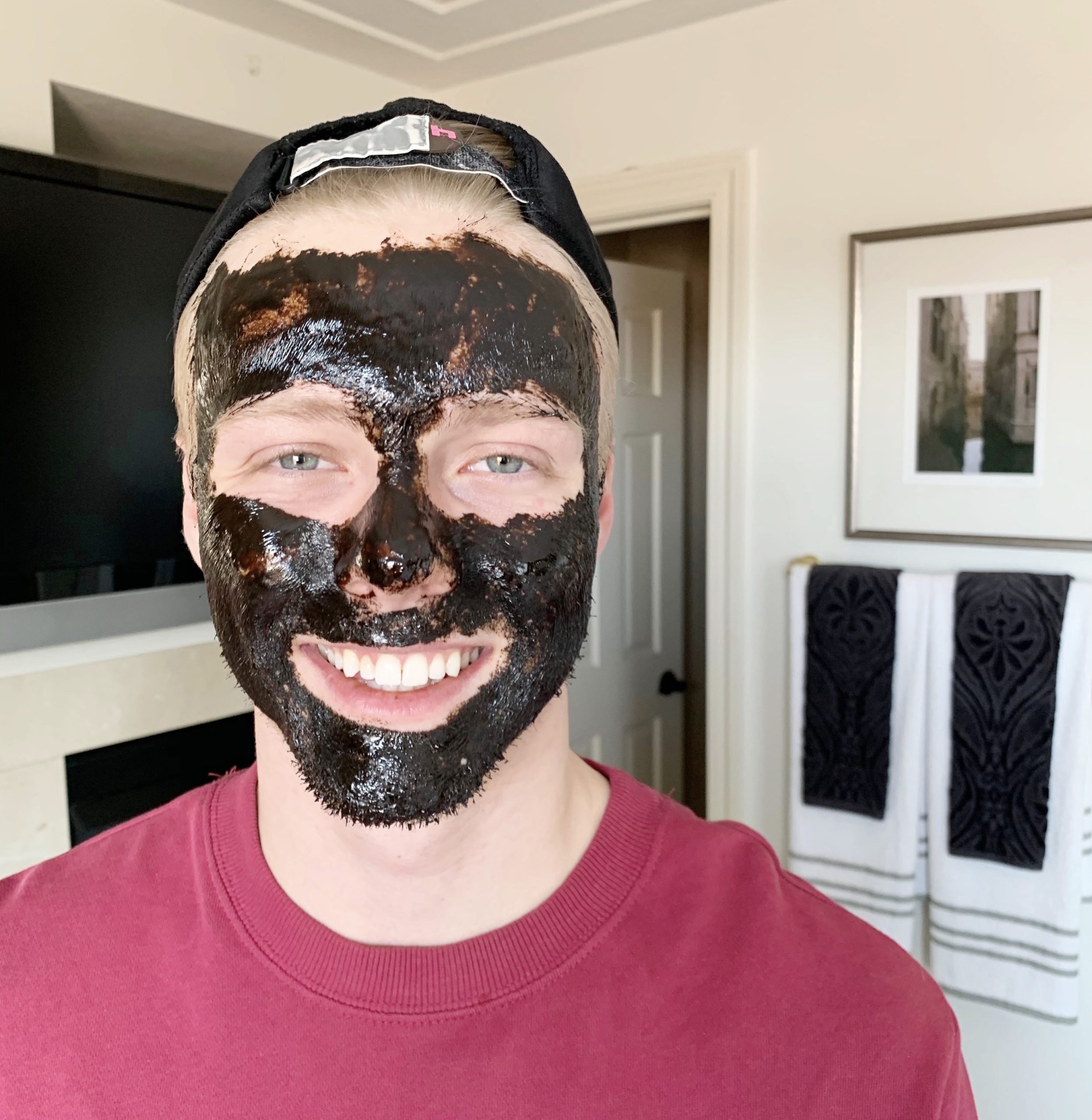 Equally impressive are the skin care benefits that result in the once a week use of Amla Powder as a mud mask. Because the fruit also contains anti-inflammatory, emollient, and astringent properties, I was excited to see if the mask would show visible results on the skin.  I mixed two tablespoons of Amla powder and a teaspoon of water in a bowl to form a thick paste, (adjust measurements until it forms a pudding consistency) applied it to mine and my son's skin, and in 15 minutes, the results were in.  We both agreed, the mask left our skin feeling clean, fresh, and glowing. I recommend performing a test-patch for any reaction before putting on your face.
Because my son is prone to acne, by the following day, he saw a notable clearing of the skin underneath the acne in only the first use.  For me, winter months and the lack of sun exposure causes my skin to have a lack-luster appearance during most of the colder season.  One use of the mask resulted in a fresh, coming back to life finish that I could not achieve through my daily skin care. Given the visible benefits of Amla Powder in 15 minutes, I can only imagine what this powerful fruit will do to help the inside of the body.
Disclaimer
The products or claims made about products on or through Culinarybutterfly.com have not been evaluated by the United States Food and Drug Administration and are not approved to diagnosed, treat, cure or prevent disease.
Culinarybutterfly.com is not intended to provide diagnosis, treatment, or medical advice. Products recommended on this site are for informational purposes only.  Please consult with a physician or other health care professional regarding the use of products mentioned on this site or any medical or health related diagnosis or treatment options.
Information on this site including products or suggestions should not be considered as a substitute for advice from a healthcare professional, nor does Culinarybutterfly.com recommend self-management of health issues. Do not use information on this site to diagnose or treat any health issues or for prescription of any medicaton or other treatments. Always consult with your healthcare provider for use of any products mentioned on this site.
Lisa Soldo-Johnson and Culinarybutterfly.com are not responsible for any damages incurred from information provided on this site, Culinarybutterfly.com