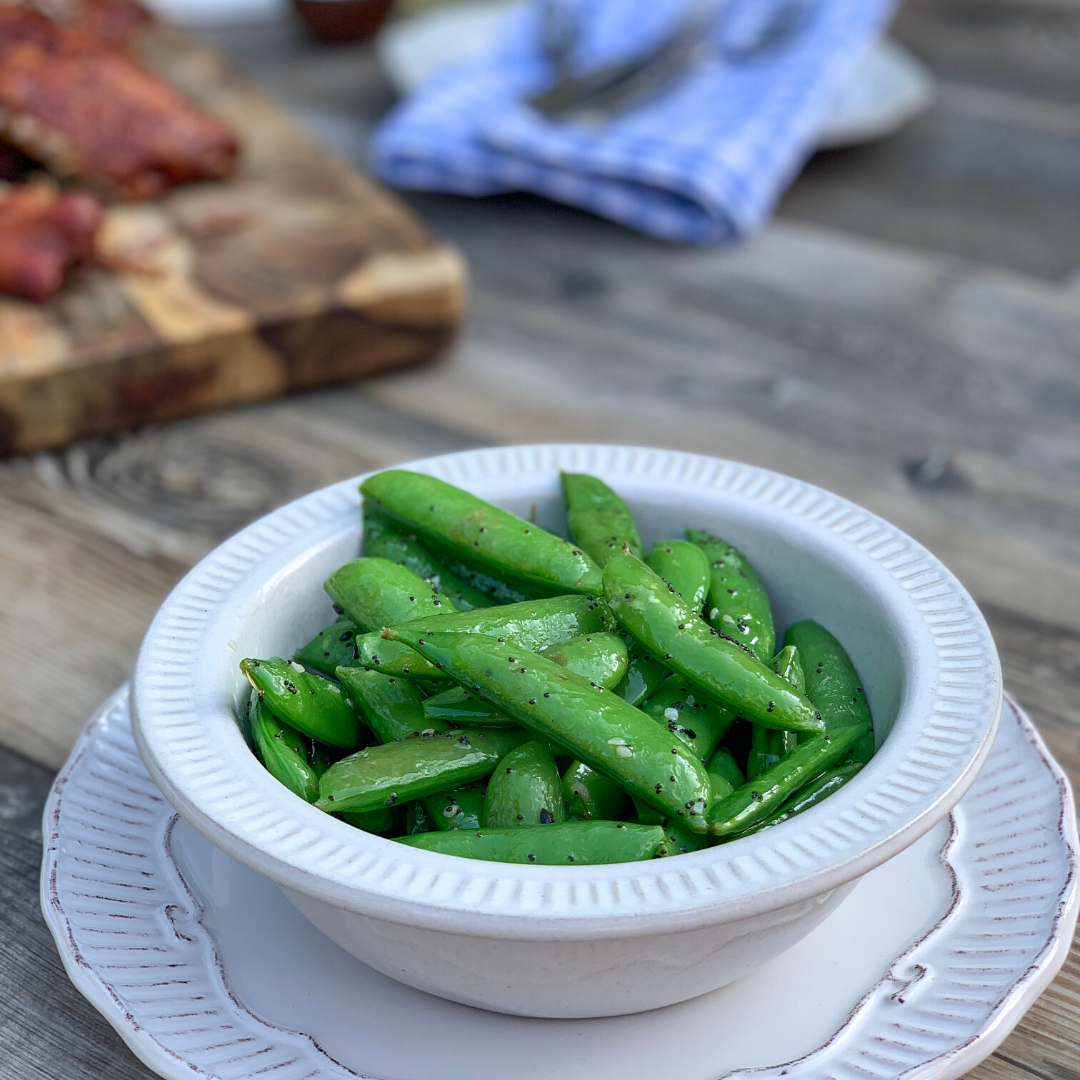 Everything Snap Peas just might be the quickest, easiest, most flavor-packed vegetable dish you will make this week. It all began the day I discovered Trader Joes "Everything but the Bagel" spice. That's the day my spice cabinet welcomed a forever friend. This ingenious blend includes white and black sesame seeds, poppy seeds, sea salt flakes, dried garlic, and dried onions. It's a wonderful balance of flavors that enhances just about everything it's sprinkled on.  And, though it's marketed as a savory bagel spice, the creative ways to incorporate this gem into the foods we enjoy are truly endless.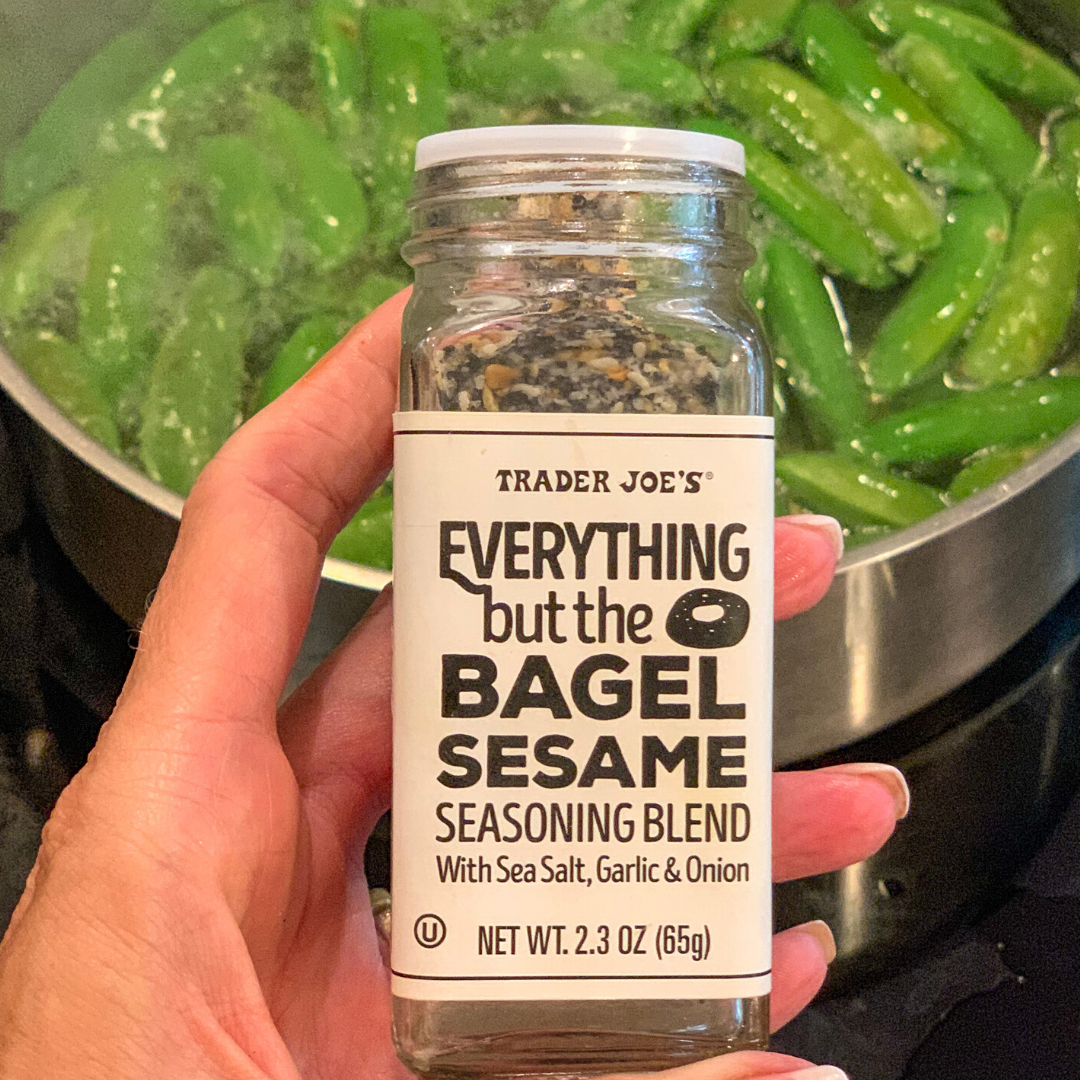 Shake it over avocado toast or popcorn, tossed into salads, stir into sour cream for a fantastic chip dip, season fish, chicken, steak, and burgers or top your toasted bagel and experience a whole new flavor explosion. One of my new favorite ways to incorporate this spice into my cooking is over fresh crunchy snap peas. Just blanch, sauté with your choice of oil or butter, sprinkle and enjoy!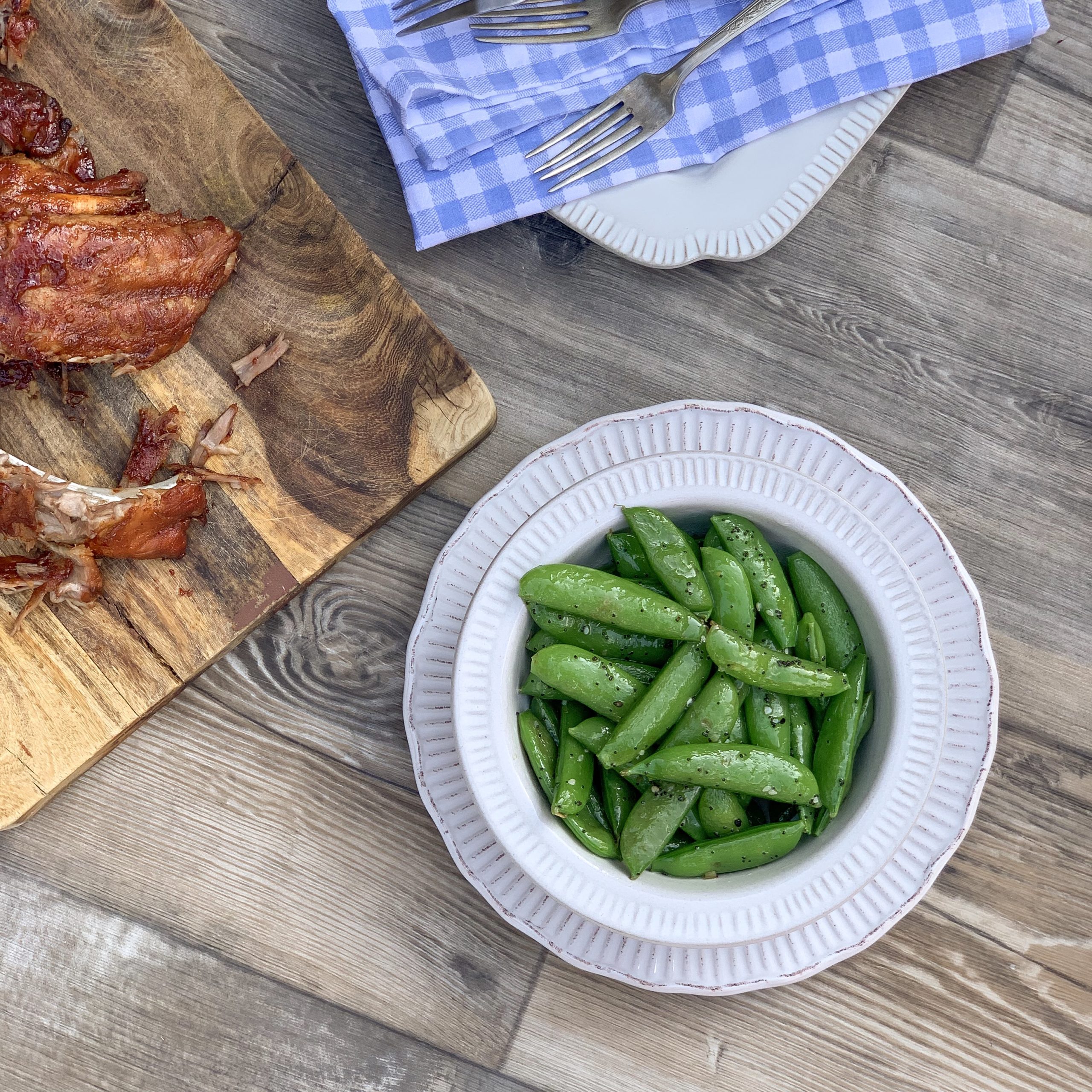 I hope you enjoy this recipe! If you've made it please share it with me by tagging @culinarybutterfly on Pinterest.
Print Recipe
Content Draft
Yum
Everything snap peas are a ridiculously easy vegetable dish that bursts with big flavor and ready in only 5 minutes.
Bring a pan filled with 1-inch of water to a boil on high heat. Set the peas into the water and steam for 5 minutes or until they are crisp-tender when pierced with a fork. Drain the snap peas in a colander and set aside.

Reduce the heat to medium and melt the butter in the pan on the heat. Transfer the peas back to the pan and lightly saute for 2 minutes or long enough to allow the butter to permeate the peas.

Sprinkle Nothing but the Bagel spice over peas and toss to coat. Transfer peas into a serving dish and enjoy immediately.
Recipe by Lisa Soldo-Johnson for www.culinarybutterfly.com