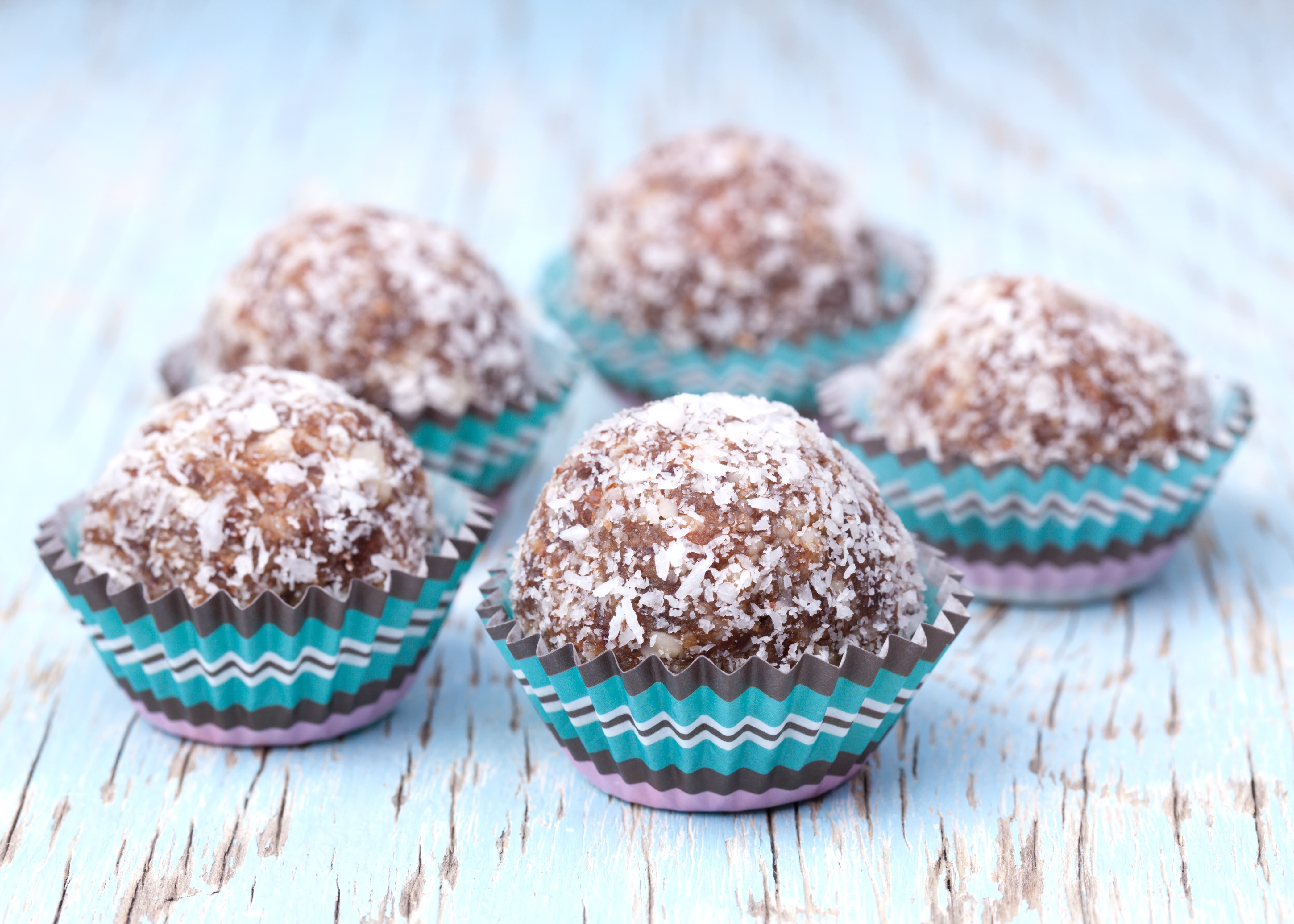 Maca Reishi Cranberry Chocolate Chip Peanut Butter Balls is my absolute go-to snack when I'm craving something sweet but healthy. I know its a long name, but there are just too many good things in this dream snack - not to mention the stars of the show.
What I like best is the versatility of these little guys. You can custom design the recipe to fit the taste of each person in your family, while still benefiting from the huge nutritional value. Use your favorite nut butter, choose raisins instead of crabberries, skip the nuts for your picky eaters, or forgo the chocolate chips to keep it on the healthier side. There is virtually not limit to how this snack can be made.
Adorably delicous yes, but don't let these little balls fool you; they're not as innocent as they look.  For me, just one ball is filling enough to satisfy any raging hunger pang on the spot.  It may have something to do with the Maca root powder or possibly the Reishi Mushroom Powder infused into the dough. Here are a few of the benefits of each:
Good source of carbohydrates
Low in fat
High in fiber
High in vitamin C, copper and iron
Assists in muscle gain, increased strength, and boosts energy
May improve brain function
Maca is considered safe for most people, although those with thyroid issues need to be careful. Pregnant and breast feeding should consult with their doctor before taking Maca
Boosts immune system
Anti-Cancer properties
May be effective in reducing fatigue and depression
Heart heart benefits
Blood sugar control
Antioxidant
Of course you can make these balls with the Maca and Reishi and they will still taste great but I absolutely love the extra immune-boosting health benefits that my family gets with every bite. Have a bit of fun and coat roll them in your favorite toppings like shredded coconut, mini chocolate chips, or crushed nuts.  If you come up with your own unique combination post your results below and share the love!  Enjoy!
Print Recipe
Maca Reishi Cranberry Chocolate Chip Peanut Butter Balls
Yum
Easy to make peanut butter balls packed with immune-boosting Maca and Reishi Mushroom powder, crushed walnuts, dried cranberries, and chocolate chips make the perfect protein-heavy immune-boosting energy balls you can enjoy for a healthy snack any time of the day.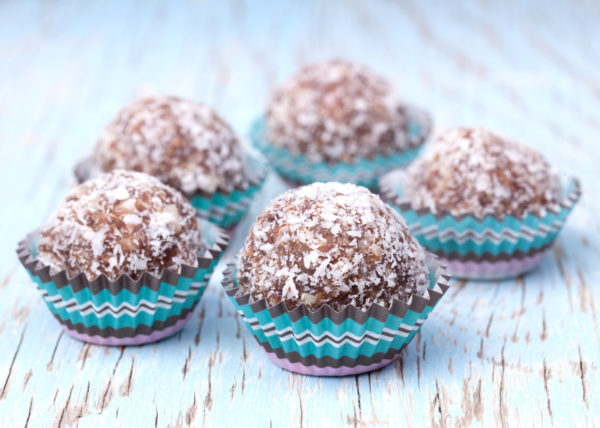 | | |
| --- | --- |
| | |
Combine peanut butter, honey, nuts, craisins or raisins, chocolate chips, Maca powder, and Reishi mushroom powder in a large bowl and stir until ingredients are evenly distributed. Refrigerate 30 minutes to set the dough so it will be easier to roll into balls.

Using a spoon, scoop out approximately 1 heaping teaspoon of dough from the bowl and roll into a ball with the palm of your hands.

Place each topping in seperate bowls, and gently roll the balls to coat the outside in one or more of the toppings or leave some plain. Transfer the balls to a parchment paper lined containee in a single layer, cover and refrigerate until ready to eat. Use within 1 week.

Serve chilled or at room temperature.
Recipe by Lisa Soldo-Johnson for www.culinarybutterfly.com