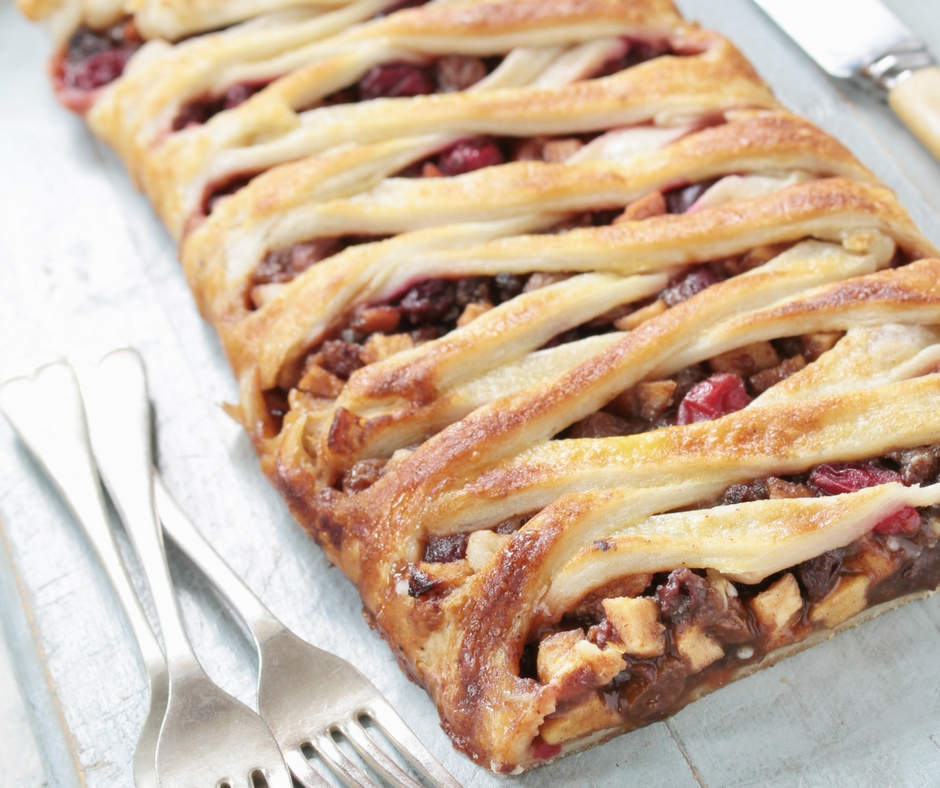 Danish Cranberry Apple Crescent Braid
One of my favorite pastries is a freshly baked danish stuffed with a good deal of deliciousness. In my part of town sits an adorable German bakery called Edelweiss. Luckily, it is only a short tempting ten minutes from my house. They jam the bakery shelves with dozens of fresh pastries baked only hours before. It's a little slice of heaven on earth.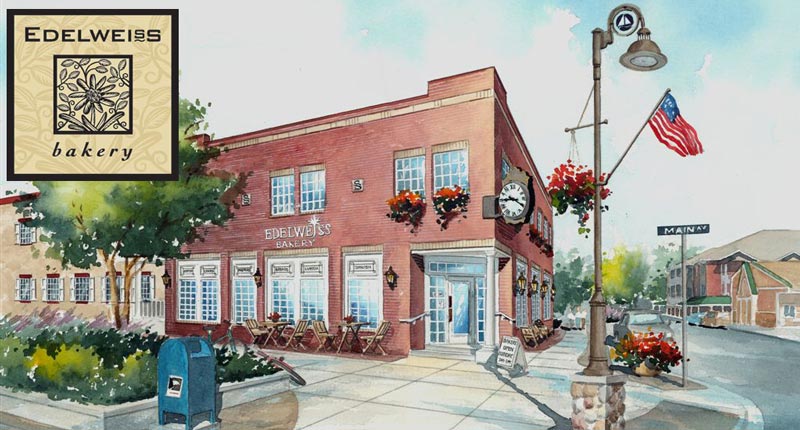 Pastries and especially danishes - are one of life's most delightful creations. But, who and where did this gift from above come to be?  It started in 1850 when a strike by bakery workers in Denmark began. The government forced bakery owners to hire workers from abroad, including the country of Austria.
Like many immigrants who carry their age-old culinary traditions with them, the Austrian bakers gifted the world with the art of pastry making. However, it was a specialty cake called Plundergebäck, known to the modern world as a Danish, that quickly changed the baking industry in Europe.
Around 1915, Herman Gertner, owner of a chain of New York restaurants brought Lauritz C. Klittleng, a Danish baker, to the United States to sell Danish pastry. It soon became a highly sought after delicacy. President Woodrow Wilson had the Danish baker make Danish pastries for his wedding that very December.
The problem with famous hometown bakeries is that they are popular. I've learned the painful pastry lover's lesson that if you don't get to the bakery early in the morning, some other lucky chap will have enjoyed your favorite danish. The good news is, it is easy to make freshly baked danishes you can enjoy without beating the morning rush to the bakery.
I just love this Cranberry Apple Crescent Braid. It has all the good stuff, and you can adapt this recipe to include everything you love in a pastry.
I hope you enjoy this recipe! If you've made it please share it with me by tagging @culinarybutterfly on Pinterest.
Print Recipe
Cranberry Apple Crescent Braid
Yum
Cranberry Apple Crescent Braid looks complicated but is really quick and simple to make. Made with apples, cranberries and raisins or choose your favorite combination of fruits and flavors to create your own.
| | |
| --- | --- |
| | |
Preheat oven to 375 degrees Fahrenheit

In medium bowl, combine chopped apples, raisins and cranberries.

In a small bowl, mix sugar, cinnamon, and nutmeg. Pour over the fruit mixture and toss lightly. Set aside.

Unroll crescent dough and set inside a lightly greased 9 x 13 baking pan. Spoon fruit mixture down the center of the dough approximately 2-inches wide. Sprinkle cinnamon lightly over the fruit. (If your baking pan is a bit larger than the dough once it is unrolled, use 2 tablespoons of flour to prepare a flat surface and gently roll the dough to fit into your pan.)

Using a sharp knife or kitchen scissors, cut slits into the dough on each side of the fruit 3/4-inches wide.

Carefully begin folding strips over the fruit, criss crossing the dough like a braid. When you reach the end, fold the ends over and seal with fingers.

Melt butter and brush the top of the crescent braid.

Bake for 30 minutes being careful that the top does not burn.

Cut and serve warm or cold.
Make it your own! Use your favorite fruit combination for this crescent braid.
Serve hot with vanilla ice cream or cold with a cup of tea or tall glass of cold milk.
Recipe by www.culinarybutterfly.com