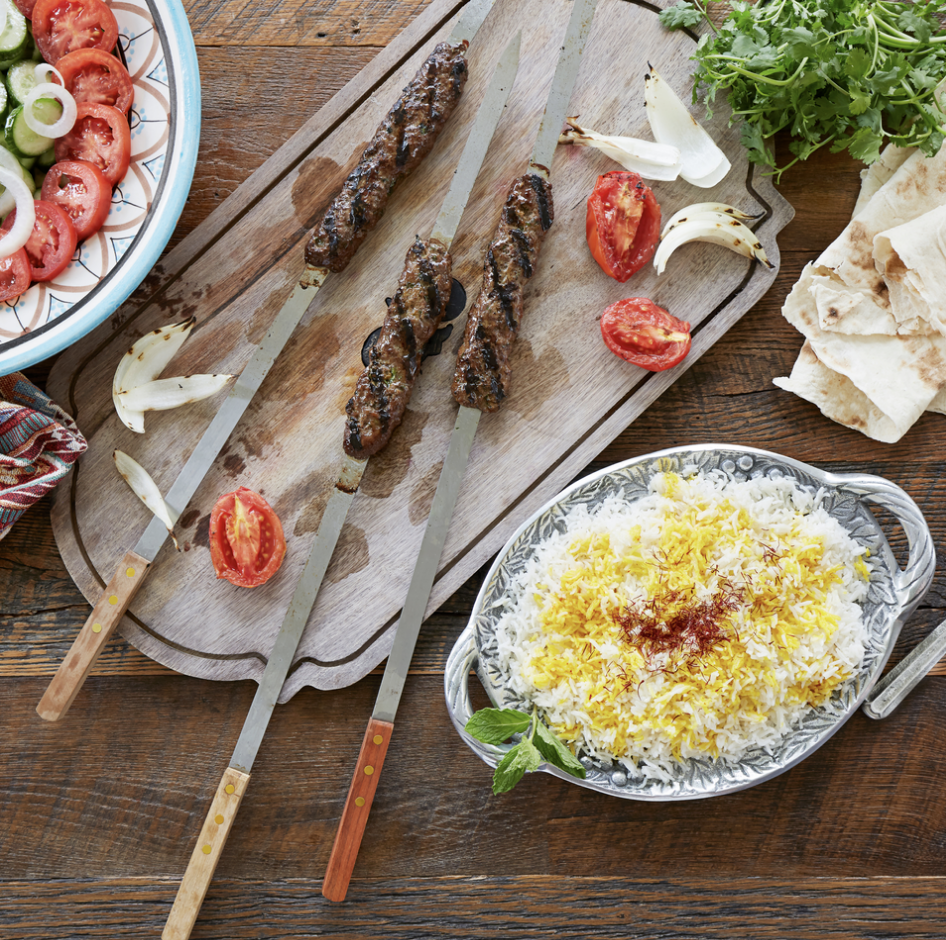 The Story of Kabobs
There is a beautiful connection between food and ethnicities that often bind us together in the pages of history. Over time, each culture creates and defines their version of the same dish mainly depending on the climate and ingredients available in those regions. Kabobs have been around for centuries with many cultures laying claim to the ancient grilled meat as part of their culinary heritage. But, where did the kabob originate?
History tells of Persian warriors in medieval times who would use their swords to roast meat over an open fire. The weighty iron sword would become searing hot, cooking the meat evenly from both the outside
and the inside. This technique became a traditional cultural method of roasting meats on skewers. This culinary craft passed down through the ages is shared across the world by many cultures. To this day, people often make kabobs using metal skewers with wood handles to create the same authentic grilled meat enjoyed over fifteen hundred years ago.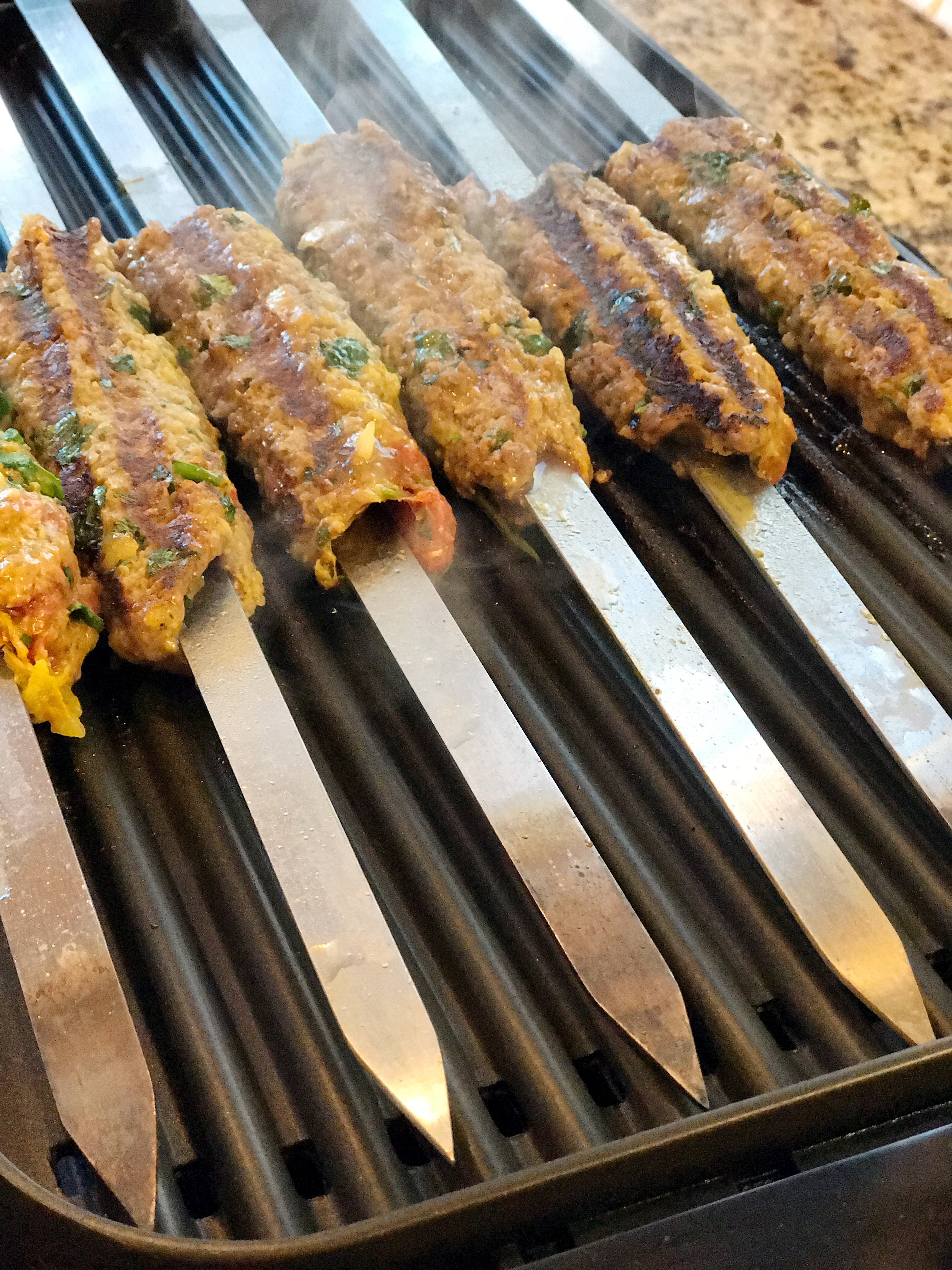 In Iran, Kabob Koobideh (beef kabobs) is one of the most popular signature dishes in their culture. This savory dish uses lamb, beef, or a combination of both. Like most traditional recipes, each family has developed their own unique approach to this timeless classic by choosing their preferred combination of meats, spices, and herbs for koobideh.
Since traditional Persian food is carefully prepared using fresh-cut vegetables, herbs, spices, and meats; many times, the recipes can be time-consuming to make. With Kabob Koobideh, prepare your rice, salad, and yogurt sauce in advance, and you will have an authentic Persian dinner on your table in less than an hour.
Print Recipe
Koobideh Persian Beef Kabobs
Yum
Persian Kabob Koobideh (beef kabobs) is one of the most popular signature dishes in Iran. Prepared with ground beef and a fragrant combination of herbs and spices for an authentic Persian taste experience you will fall in love with.
Finely grate the onions in a food processor or hand grater and pour them into a large bowl.

In a large bowl, combine the ground beef, cilantro, salt, sumac, coriander seeds, turmeric, lemon pepper, and black pepper and (wearing gloves) hand mix together until completely combined.

Preheat the grill to 350° F.

To make the kebabs, take small amounts of the meat, about the size of a small apple, and shape them into 5-inch cylinders. If you are using metal or wooden skewers, shape the meat tightly around the skewer, pinching the ends closed tightly. Repeat this step until all of the meat is used.

Arrange the kabobs on the grill, leaving 1/2-inch space between each kabob. Grill the meat for 4 to 5 minutes each side, being careful not to overcook the kabobs.

Remove the kabobs from the grill, transfer them to a plate and cover with tin foil to keep warm until ready to serve.
Using 80/20 beef keeps the kabobs tender. Using leaner beef gives the dish a much drier texture and taste.