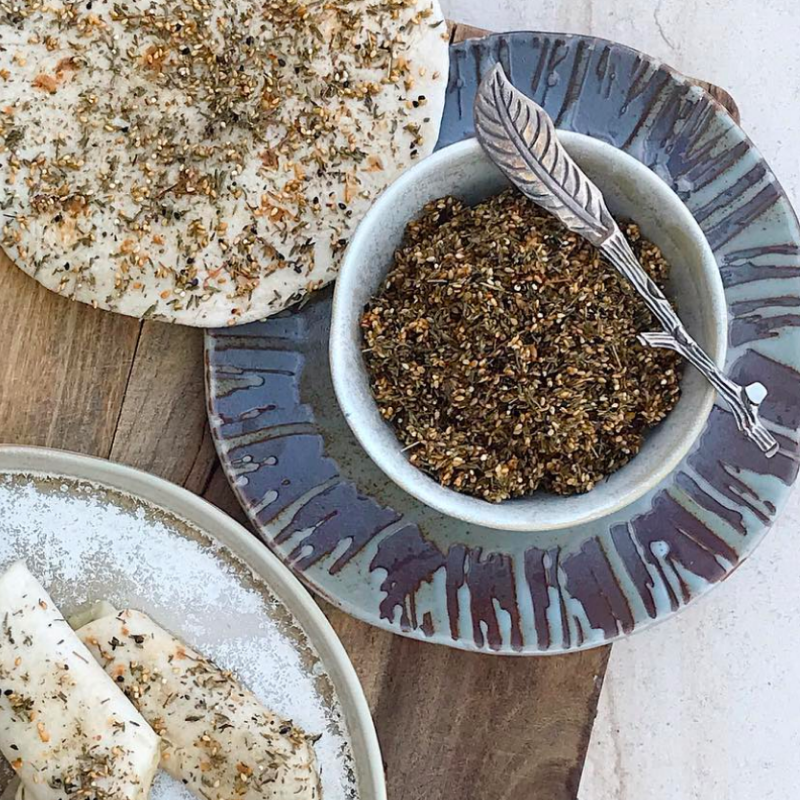 Za'atar is an aromatic herb blend that combines a variety of healthy herbs and spices to create an exotic mix of flavors with countless uses.  Za'atar is an Arabic word for "Thyme" widely used in Mediterranean and Middle Eastern cooking.
Although you can find Za'atar in many grocery stores, you will not find the fresh, dramatic flavor that burst from a freshly made batch of this incredible super spice blend.
Get creative in the kitchen with za'atar by using it over roasted vegetables, meats, and fish.  Use it for dipping bread, stir it into a yogurt sauce for a delightful side to meat and rice, sprinkle over salads, soups, and pizza.  Pair za'atar with any food or dish that calls for the perfect touch of herbs and spices.
One of my favorite uses for za'atar is my Stuffed Pita with Mozzarella and Za'atar.  I also love to sprinkle this flavor-packed spice mix over my Caesar Herb Roasted Potatoes for an extra touch of exotic flavor to this already delicious dish.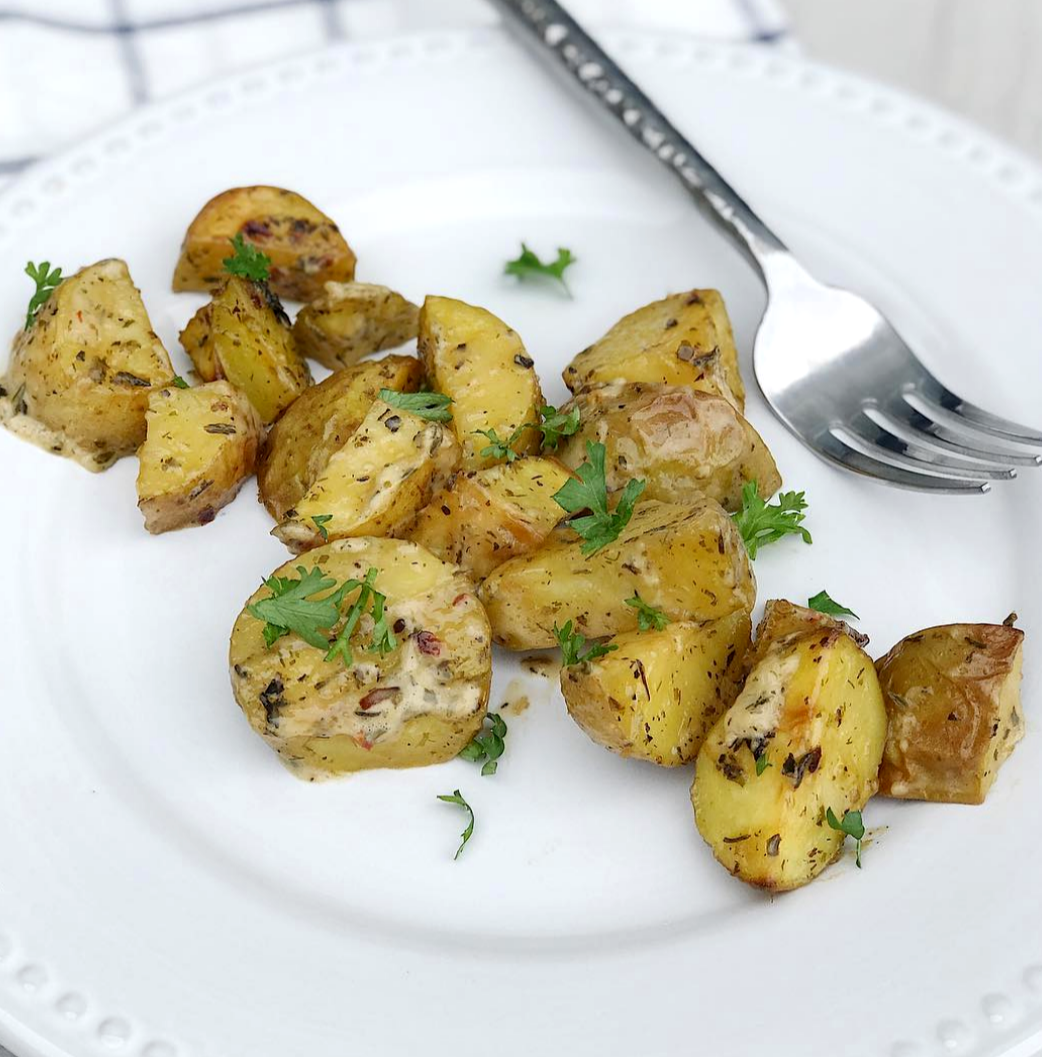 Besides incredible flavor, each ingredient in this za'atar recipe has incredible health benefits.  Below I have highlighted just a few of the ingredients and their health benefits.
Hemp protein: Includes essential amino acids, great fatty acid profile making them good for cardiovascular health.
Sumac: Vitamin C and powerful antioxidants.
Chia Seeds: Omega-3 and 6 fatty acid, protein, calcium, boron and soluble fiber beneficial for your digestive tract, which has been found to be very helpful for people who have trouble controlling their sugar levels like diabetics as a result of the carbohydrates being slowly released.
Nigella Sativa: Called the miracle herb is used in Middle Eastern cuisine. It tastes like black pepper, onion, and oregano. The seeds are also known as black-cumin and black caraway. They have been recommended as part of your regular diet as they are considered one of the greatest forms of healing medicine and long been used in Ayurveda a traditional system of medicine. Nigella sativa contains a bioactive component of the seed oil called thymoquinone that has uses an antihypertensive, liver tonic, diuretic, appetite stimulant, analgesics, anti-bacterial and in skin disorders. Some researchers have explored pharmacological actions that may include antidiabetic, anticancer, anti-inflammatory, renal protective, gastroprotective, antioxidant properties, etc.
I hope you enjoy this recipe! If you've made it please share it with me by tagging @culinarybutterfly on Pinterest.
Print Recipe
Homemade Za'atar
Yum
Aromatic homemade Za'atar has many delicious uses. Use as a dipping herb for bread, sprinkle over salads, massage into meats and fish or toss with roasted vegetables. The possibilities are limitless.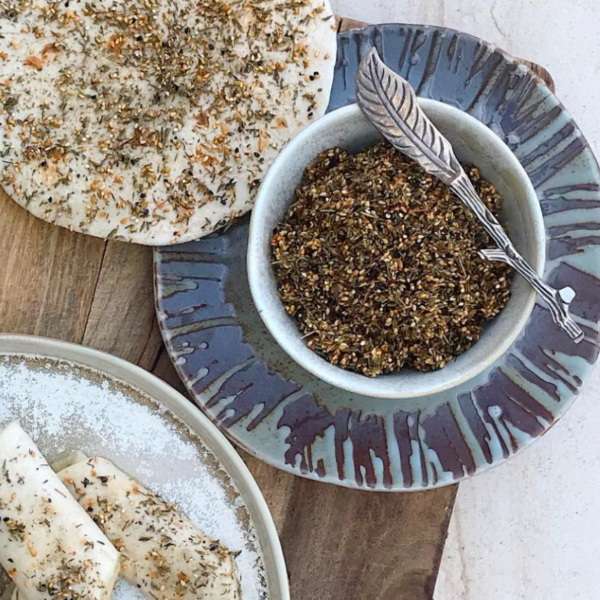 | | |
| --- | --- |
| | |
Place the organic thyme in a medium bowl with olive oil. Using your hands, massage the oil into the thyme until it becomes lightly wet and darker in color. Add more olive oil if needed. Be careful not to add too much oil as you will want the end mixture to be dry.

Add in the remaining ingredients and continue to massage until the herbs are well blended. Transfer za'atar to a large jar, cover and store in a dry cool place for up to 6 months.
Recipe by Laurie Kerkinni for www.culinarybutterfly.com