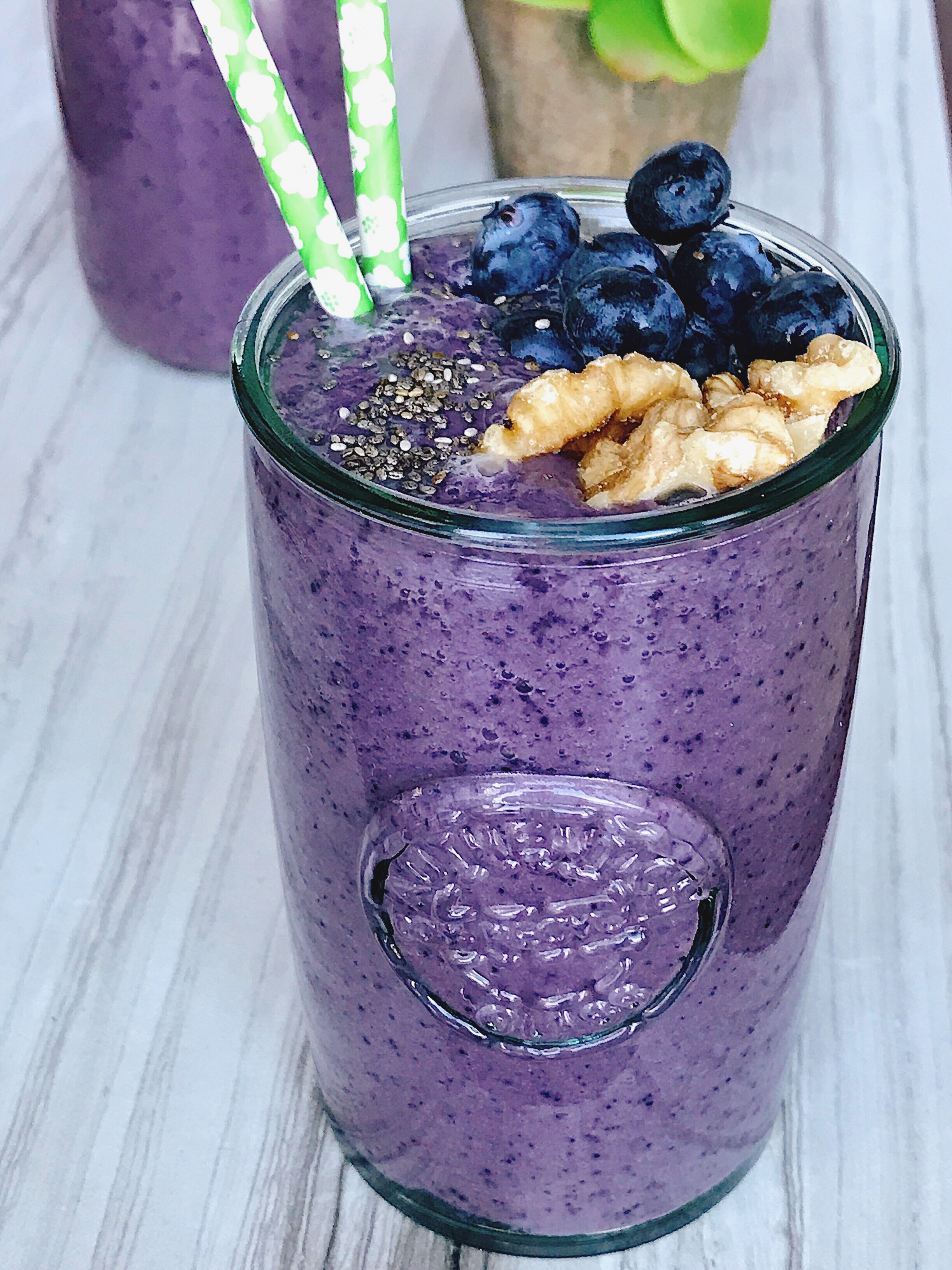 Breakfast is one meal I love using a quick and simple breakfast recipe with little to no cleanup. Yet, I'm one of those people, and maybe you are too, who needs a fair amount of fuel to start the day and keep my energy up for the next meal. So skipping breakfast just isn't in the cards for me.
Thankfully, some brilliant person in the past invented smoothies! It has completely saved me from pouring nutrition depleted bowls of sugary cereal and feeding it to my unsuspecting family happy to indulge without question. Now, making a nutritious breakfast for my family is as easy as five minutes at the blender, a few healthy ingredients, and done.
I especially love to top it off with some fresh fruit and a few nuts to make it even more of a meal.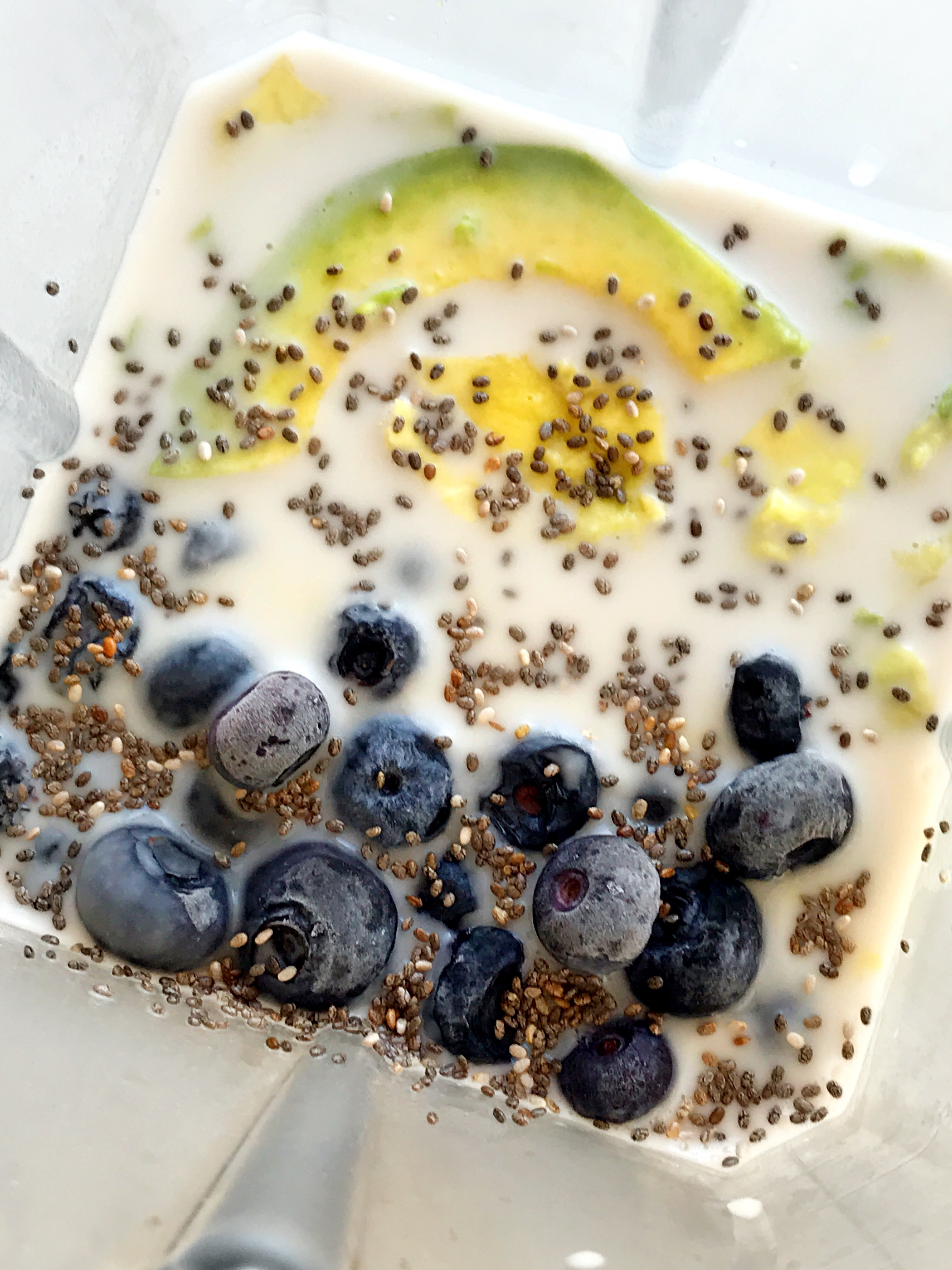 The thing I love about this healthy blueberry smoothie is all the highly nutritious ingredients that make it so amazing. Although the health benefits of each ingredient are extensive, below are a few of the science-based benefits of each ingredient.
Almond Milk

Dairy- free
Low Calorie
Strengthens muscles
Improves vision

Coconut Water

Hydrates the body
Excellent replacement for sports drink
Boosts energy
Relaxes muscle tension

Blueberries

High in antioxidants
Promotes brain and heart health
Helps fight cancer
Supports digestion

Pineapple

Reduces inflammation
Increases wound healing
Improves oral health & vision
Helps treat cold and coughs

Avocado

High in potassium and fiber
Lowers cholesterol
Protects eyes
Helps protect against cancer

Chia Seeds

Improves skin and aging
Helps treat diabetes
Fights Breast and cervical cancer
Improves dental health

Stevia

Sugar replacement for diabetics
Enhances weight loss
Improves cholesterol levels
Lowers high blood pressure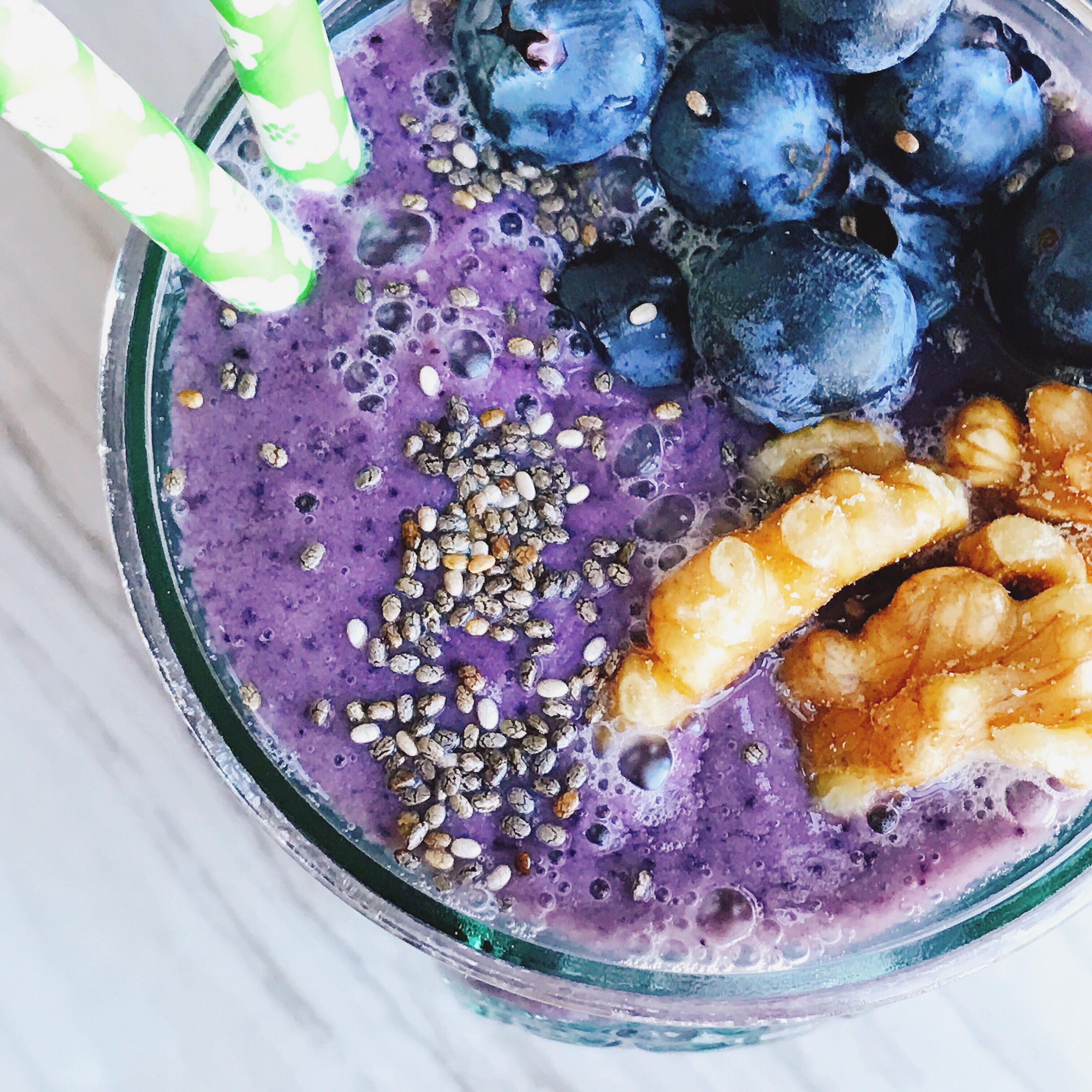 Now, those are great reasons to start your day off with breakfast in a glass and not in a bowl!
I hope you enjoy this recipe! If you've made it please share it with me by tagging@culinarybutterfly on Pinterest.
Print Recipe
Healthy Blueberry Smoothie Recipe: Tropical Breakfast in a Glass
Yum
This tropical blueberry breakfast in a glass is a quick and easy, nutrition and flavor-packed smoothie to start your day off with. Top it off with fresh berries, a few nuts, and a sprinkle of chia seeds for an extra delicious breakfast treat.
Add all ingredients in blender and puree until smooth.

Pour into your favorite glass, top with berries and nuts and enjoy!
Recipe Notes:
Have fun with this smoothie by adjusting the flavors to your taste.
Add more stevia for a sweeter smoothie
Add more pineapple for extra touch of sour
Add extra avocado for a richer texture
Simply add your favorite fruits and enjoy!
Recipe by Lisa Soldo-Johnson for www.culinarybutterfly.com