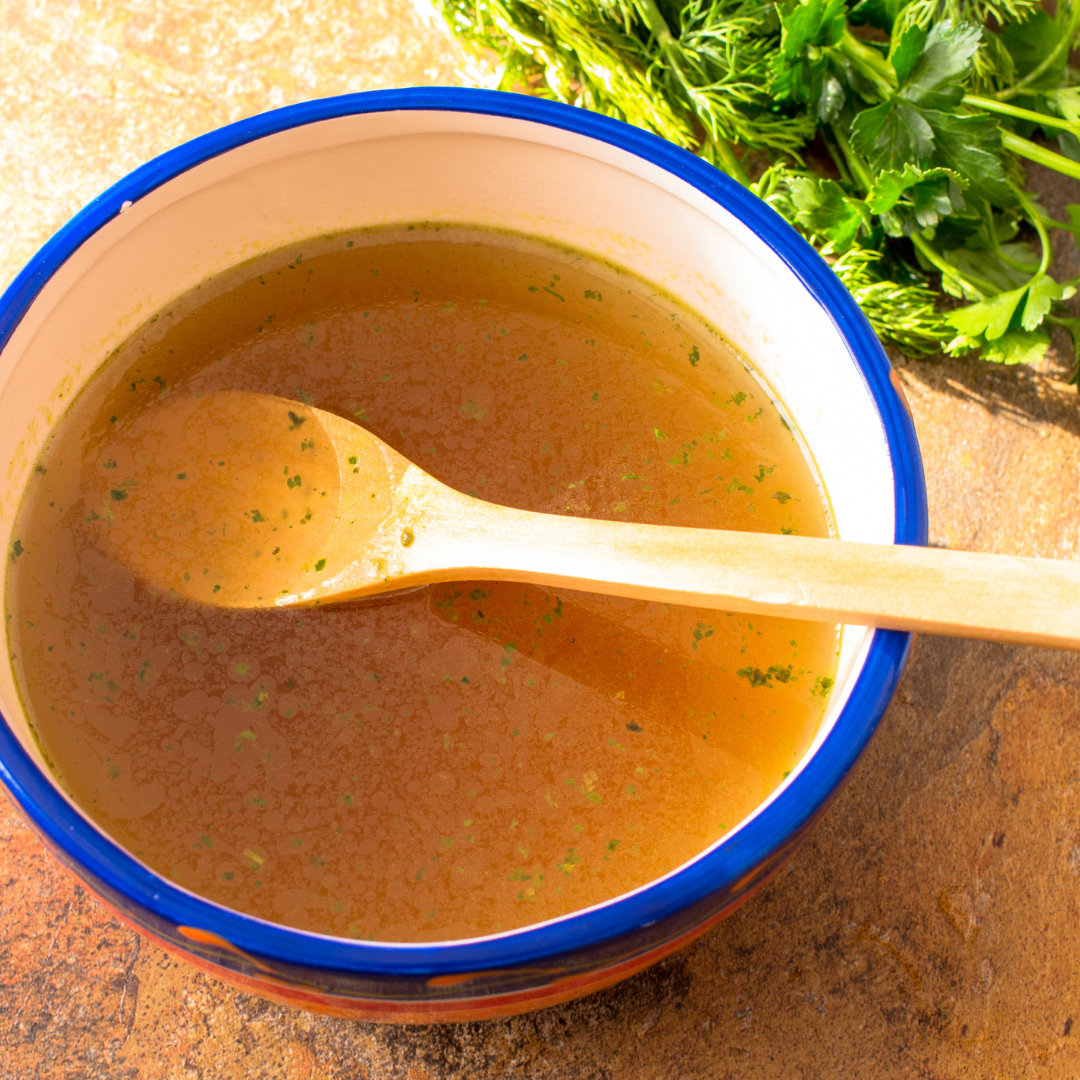 This healthy organic beef broth is made with grass-fed beef soup bones, fresh organic carrots and celery, dried or fresh thyme,  a touch of tomato paste, and just the right amount of salt and pepper.  These few simple ingredients simmer for hours to create the absolute best beef broth on the planet! Packed with tons of healthy immune-boosting properties our body needs.
I order my beef soup bones from a local organic farm.  This way, I can be confident that my broth isn't filled with chemicals and pesticides that are often sprayed on grass and feed.  I recommend asking your local farm or butcher to give you bones with some meat on them so you can enjoy the tender meat that falls off the bone after hours of cooking.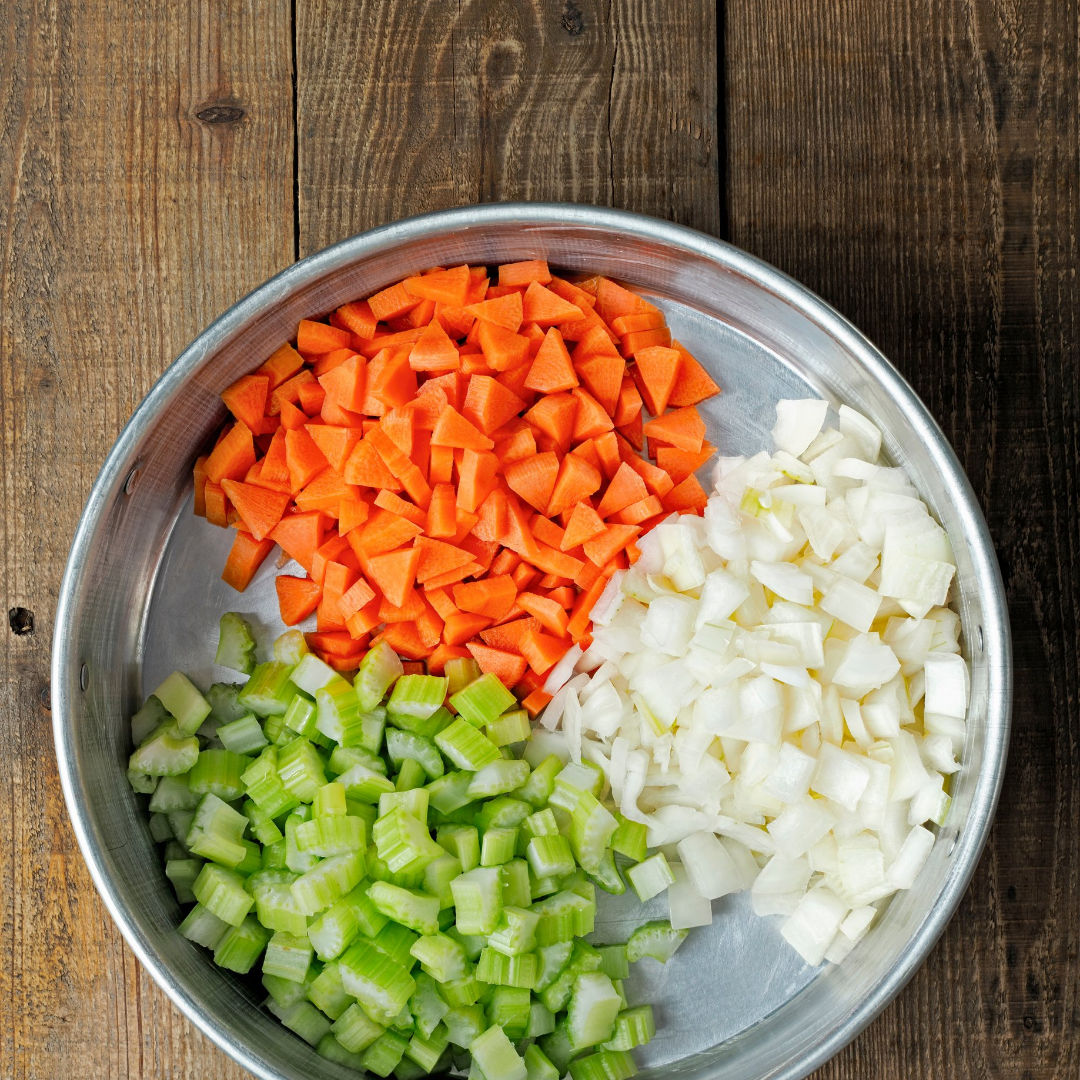 Just as important as using organic grass-fed beef bones to make healthy clean broth is using fresh organic carrots, celery and onions for fullness of flavor that is teaming with all good things. Though using quality ingredients is an important step in creating the best broth possible,the final magic happens during the cooking process and the finishing touches by usine just the right amount of salt and pepper.
Salt, especially, has the ability to bring out the flavor of broth and soups and bring it to life in a way that cannot be accomplished without it. My advice is to follow the recipe first and then layer in more salt a little at a time at the very end until you have achieved the flavor that speaks to your soul! Enjoy!
Print Recipe
Now, This is Beef Broth!
Yum
Healthy organic beef broth made with grass-fed beef soup bones and a few simple ingredients to create the best beef broth on the planet!
Rinse and pat dry the beef bones. Roast in the oven on convection at 400° for 15 minutes. Turn over and roast for an additional 15 minutes.

While the bones are roasting, prepare your vegetables.

Heat 2 tablespoons oil in a medium soup pot, add in the prepared vegetable, and sauteeing until onions are translucent and vegetables begin to soften for about 5-minutes.

Add in the tomato paste, thyme, salt, and pepper, and remaining 2-tablespoons of olive oil, stirring to combine. Remove pan from heat and set aside.

When the soup bones are done roasting, transfer them to the pot, cover the contents of the pot with filtered water 2-inches above the bones and bring to a boil.

Reduce heat to low and simmer for 4-6 hours depending on when you feel the broth is ready.

Thoughtfully layer in additional salt if needed until the flavor is enhanced to your taste.

Remove from the heat and strain the broth into a mesh strainer with a bowl under it to catch the broth.

Remove the meat and fat from the bones and use as desired either in the broth or for another recipe.
Idea:
I like to add my meat and most of the vegetables back into the broth to create an irresistible vegetable beef soup/broth. However, you can also discard the vegetable from the strainer and use or freeze the broth for up to 6-months.