In the world of ovens, they can be as unique from one another as you and your next-door neighbor.   While some ovens have a heat source at both the top and bottom, others like my electric oven have only one source of heat at the top.  Once the oven is preheated, the element turns off and occasionally turns on during the baking process to keep the temperature steady. Because ovens can vary in both design and function, you may have to experiment with your oven before you find the perfect combination of bake time and rack positioning.
Here are some general rules about placing baking racks on the correct level for your baking needs.
The top rack is for broiling or quick baking foods like fish, vegetables, cheesy nachos and bread.
The middle rack is what I like to call home base.  This is a safe spot to bake most foods when you are not sure.  The heat circulates around the oven and evenly bakes most foods on this level.
The bottom rack is for baking foods like pizza, flatbread, and other dishes you want browned on the bottom.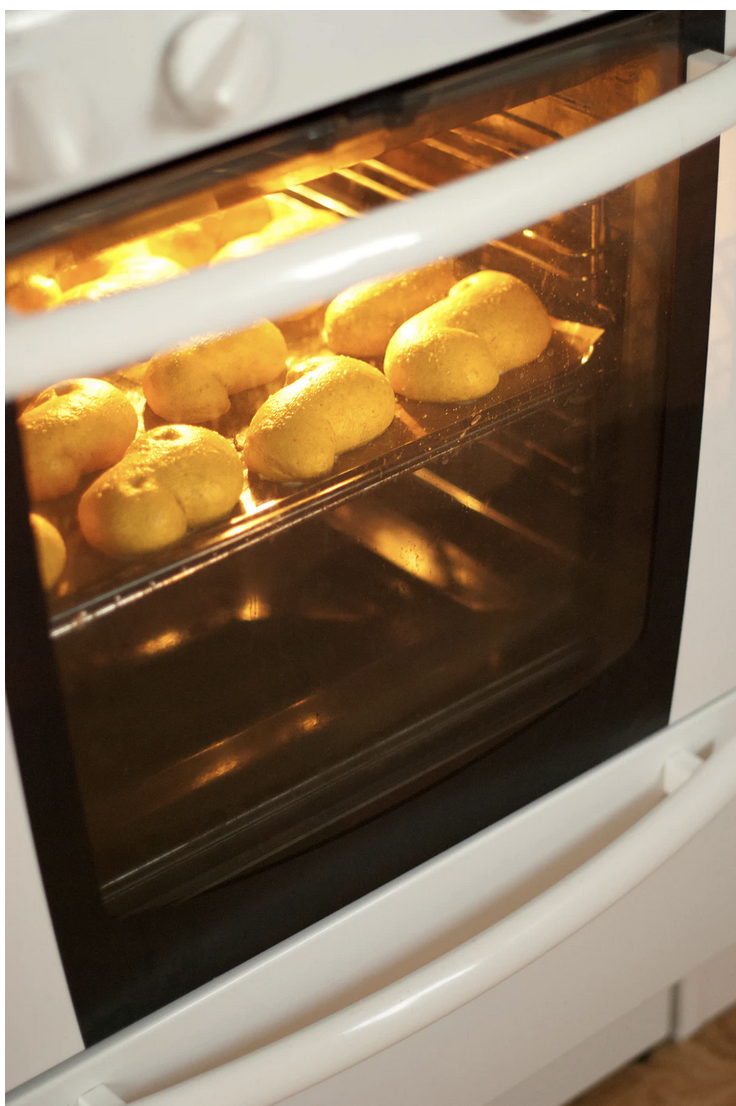 Although I have a double oven, sometimes when hosting a gathering I need to use two or more racks at a time for recipes like Koresh Bademjan and Israeli Cheese Burekas  and Oven Fried BBQ Baked Chicken Wings and Peanut Butter Chocolate Chip cookies.  Place the dishes that require the same baking temperature in the same oven and rotate the pans of food between racks halfway through the baking process to ensure they bake evenly. 

There are many other idiosyncrasies that fall into the category of baking times and rack placement, but this gives you a general idea of easy to remember rules that will work for most baking needs.  And remember, when in doubt, the middle rack is home base and always the safest place to bake your foods.