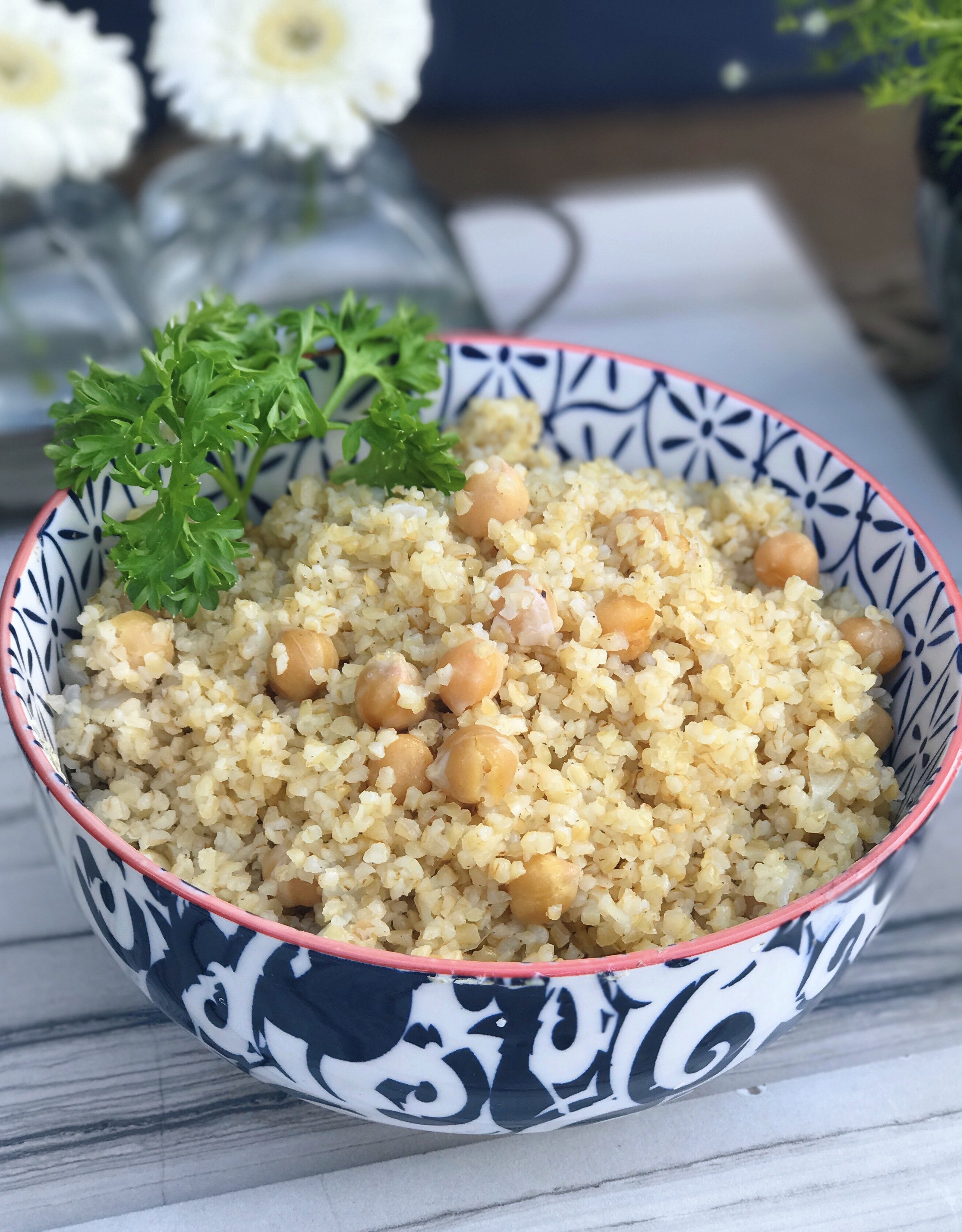 In my opinion, Israel is one of the most intriguing places on earth. Their breath-taking, age-old land and culture have largely shaped the faith and history of the three monotheistic religions of the world including Judaism, Christianity, and Islam.
Like so many other cultures that I love, this country entices me to know more about Israel because of the beautiful language and people of this land. Maybe it's because Israel is bursting with a cultural richness that invites the soul to experience thousands of years of history in one place. One day, I hope to visit this historic land.
Through out the years, I have counted myself blessed to have forged a genuine friendship and sisterhood with so many beautiful women around the world. One of these women is my sweet friend and neighbor, Vivi, who has become much more like a sister to me than a friend. When I asked Vivi to be a guest contributor by representing Israel in my cookbook, she enthusiastically agreed, and I couldn't be more excited!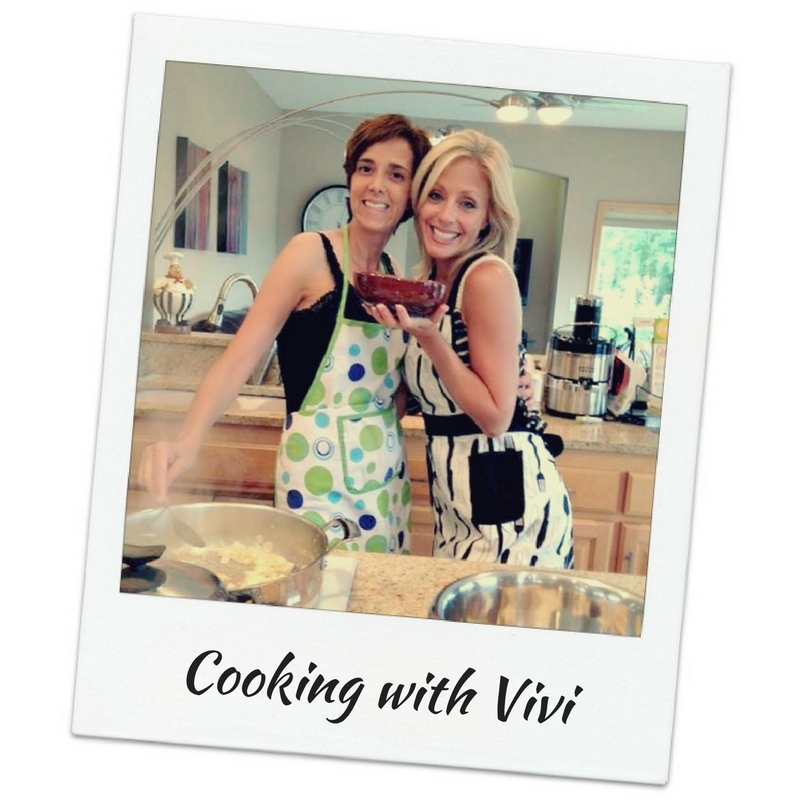 There are 12-15 recipes from Israel slotted for the cookbook. The recipes have either been passed down from Vivi's family, or original inspirations created in her own kitchen. The best part is that each of these mouthwatering dishes are applause worthy.
This recipe, Israeli Bulgur and Chickpeas, is a nice break from the heavy foods that tend to take over most of our diets. The bulgur is light and fluffy and compliments the nutty flavor of the chickpeas. The thing I appreciate most about this recipe is how quick and straightforward it is to make. It's perfect as a side accompaniment to most main dishes including meat and fish, or eat it alone for a light and healthy lunch.
Complete versatility is one benefit of this recipe. Go ahead and add mushrooms, spinach, dried cranberries, feta cheese, roasted red peppers or any of your favorite ingredients to this dish and make it your own. However, if you like it simple, you will enjoy this recipe just as it is. Thanks again Vivi, for bringing a little taste of Israel to our dinner tables.
Check out some of the other Israeli recipes here on Culinary Butterfly:
Print Recipe
Bulgur and Chickpeas Recipe
Yum
A delightful side dish from Israel. The combination of light fluffy bulgur and nutty chickpeas creates a deliciously pleasing side dish for any meal. Get creative by adding your favorite ingredients like mushrooms, spinach, cranberries, feta cheese, or roasted peppers. There is no limit to the fun you can have with this dish.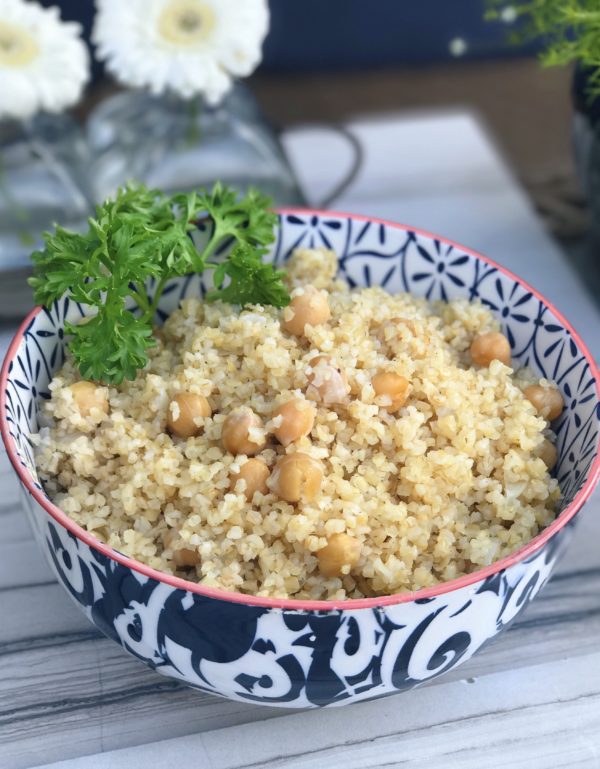 | | |
| --- | --- |
| | |
Heat pan on high before adding oil. Reduce heat to medium, add 2-tablespoons canola oil and heat for 1 minute. Add onions and saute until translucent and slightly browned.

Add garbanzo beans with its juices, stirring to combine.

Stir in bulgur, pepper, salt, and remaining 1-tablespoon canola oil. Add 1/4 cup boiling water, stir, cover and simmer on medium-low for 10 minutes. The liquid should be about 1/2-inch deep on the bottom of the pan.

Remove lid, add 1 tablespoon boiling water, stir, cover and simmer an additional 5 minutes.

Transfer to serving bowl or plate and serve hot or cold.
Have fun with this recipe by adding your favorite ingredients like, sauteed mushrooms, dried cranberries, feta cheese, dill, roasted red pepper and more.
Recipe by Vivi Mizrahi for www.culinarybutterfly.com