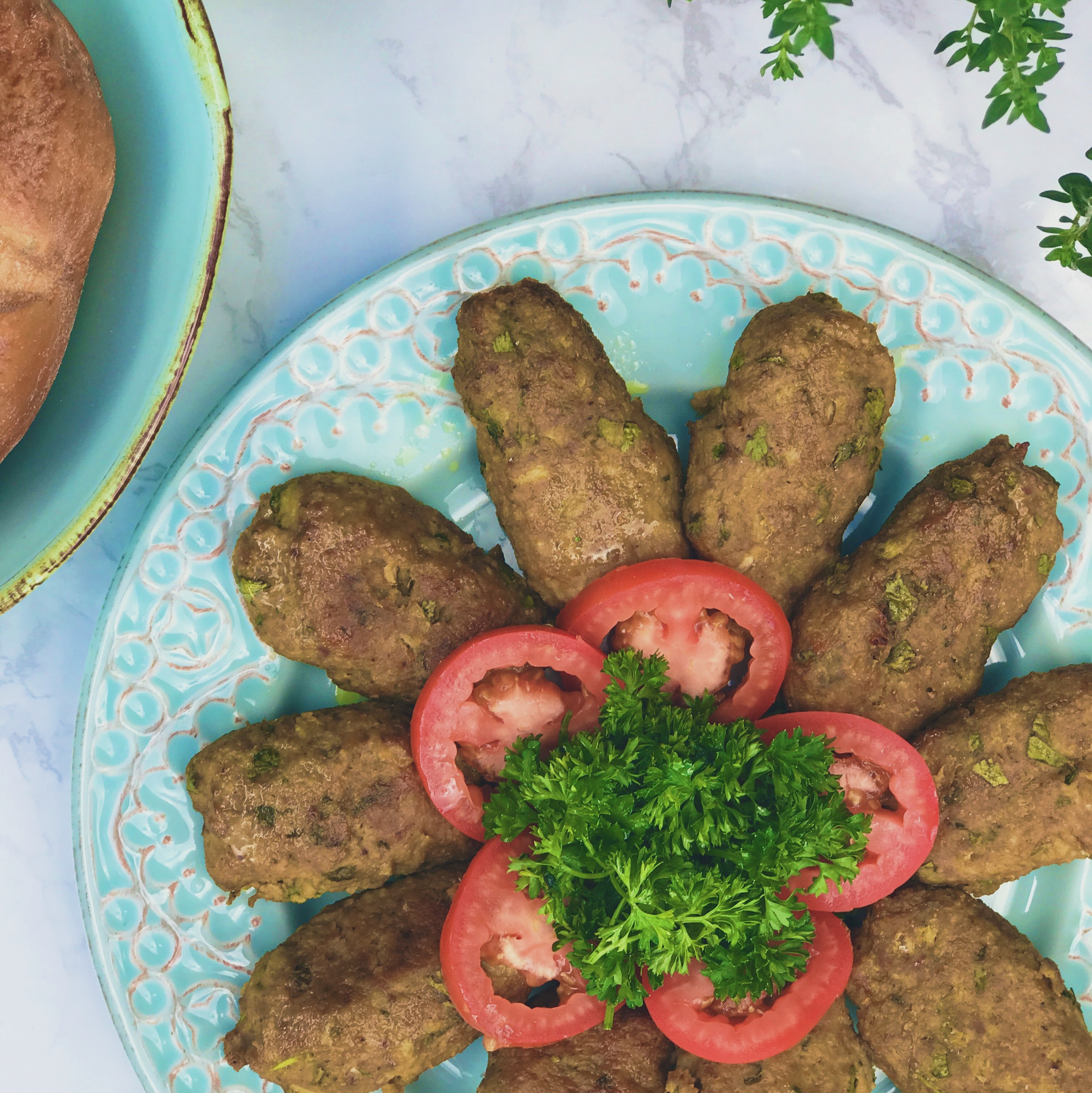 The Middle Eastern Culture, specifically Turkey, has gifted the world with a delightful dish called kabobs, originally named Shish Kabobs. In the Turkish language, "Sis" means sword and "Kabobs" means meat. Using swords to grill pieces of meat over an open fire, this technique of preparing food soon spread to other regions and countries. As each culture adopted this style of cooking, they also created their own version of kabobs.
I am a massive fan of kabobs including lamb, chicken, and beef, but this Israeli lamb recipe is one of my favorites. My beautiful friend, Vivi, from Israel, taught me to make her version of lamb kabobs and from that moment on, I declared my love for Israeli cuisine. What I like most about her recipe is the technique of baking instead of grilling.
Since traditional kabobs are prepared on the grill and I live in a state where it is cold half of the year, the idea of baking the kabobs means I can make them all year round without waiting until the warm weather to return before firing up the grill. And with baking, the results are tender, juicy, and flavorful. My favorite way to serve them is with a side of Basmati Rice and Tabouli Salad. Who would have thought a sword could be such a fabulous cooking tool? Thanks, Turkey!
Print Recipe
Israeli Lamb Kabobs
Yum
Juicy tender Israeli lamb kabobs are one of my favorite recipes to make for dinner parties or dinner with family. They are healthy, simple, and delicious!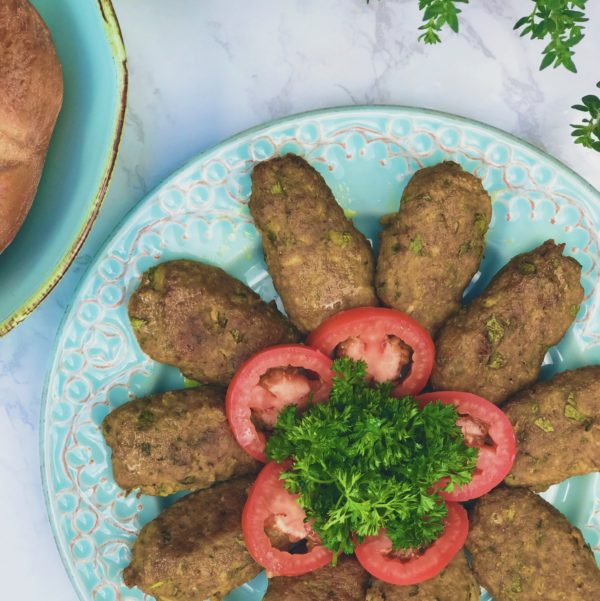 | | |
| --- | --- |
| | |
Prepare your ingredients.

Gently rinse the ground meat with water. Place in a large bowl with bread crumbs, onions, cilantro, eggs, cumin, curry, paprikas, chicken bouillon, salt, and pepper.

Using your hands, massage all ingredients into meat until well combined. Add more breadcrumbs if the meat is sticky or has too much liquid to stick together.

Preheat oven to 350 degrees Fahrenheit.

Using the end of a round wooden spoon, wrap 3 tablespoons meat around spoon handle to form a 3-inch kabob. Carefully pull the kabob from the stick and lay on a lined baking tray. Repeat this process until all of the meat is used.

Bake for 15 minutes. Turn over and bake an additional 15 minutes.

Serve hot with rice and a salad.
NOTES:
There is a lot of flavor in the stems of the cilantro so I like to include 2-inches of the stems below the leaves for better flavor.
Using the stick of a round wooden spoon when forming the kabobs leaves a hole in the center of the meat which helps it to cook more evenly and helps the meat to stay tender.
Recipe by Vivi Mizrahi for www.culinarybutterfly.com