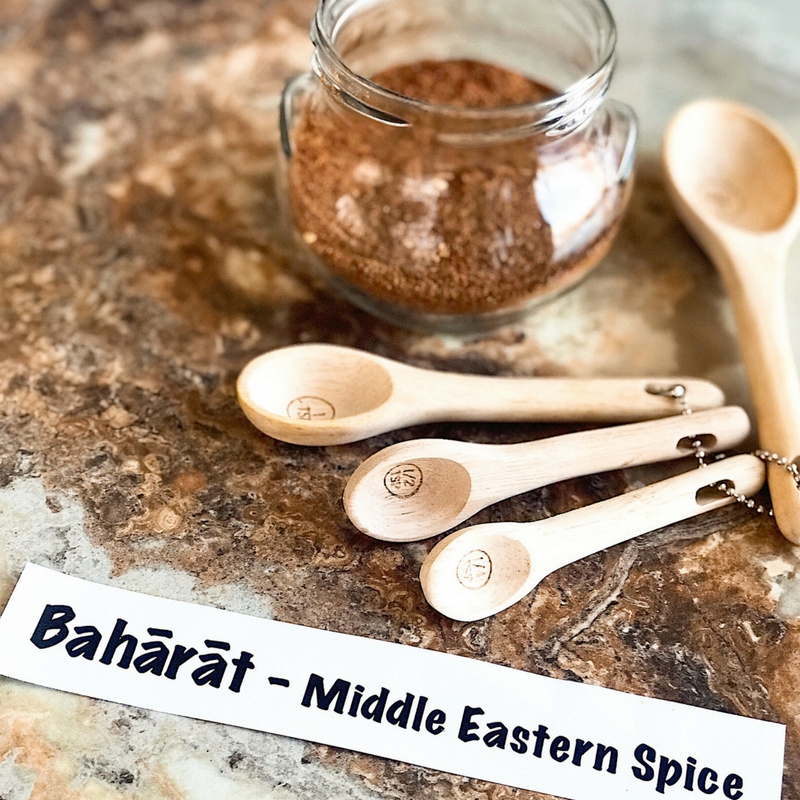 At the start of every new season, I like to make a bucket list of things I want to learn before the next season begins. At the top of my culinary bucket list is to learn to make the hard to find spices I use in my recipes.
The challenging part of global cooking is finding spices unique to a specific recipe and isn't available at my local grocery store.  In the past, I have special ordered a spice only to use 1/2 teaspoon of that exotic flavoring in the recipe and never use it again. There has got to be a better way. Thankfully, there is! Bahārāt is an all-purpose seasoning used in Middle Eastern and North African cuisine.
The name "Bahārāt", literally means "spice" in Arabic. You can often find this spice in Middle Eastern grocery stores, but unless you have one of those specialty stores in your area, your choices are limited to Amazon, an online retailer with a pricy shipping cost added, or your own kitchen.
I once ordered dried lime for a Persian recipe that called for only 1 teaspoon and it cost me a hefty $17 for that sour little spice. To make matters worse, I realized after it arrived that I actually needed dried lemon, not lime.
Although it's true that not every specialty ingredient like dried lemon or lime can be duplicated in your kitchen, the good news is many of them can. These are the spices I will include on my blog under the category "sauces & condiments", starting with Bahārāt.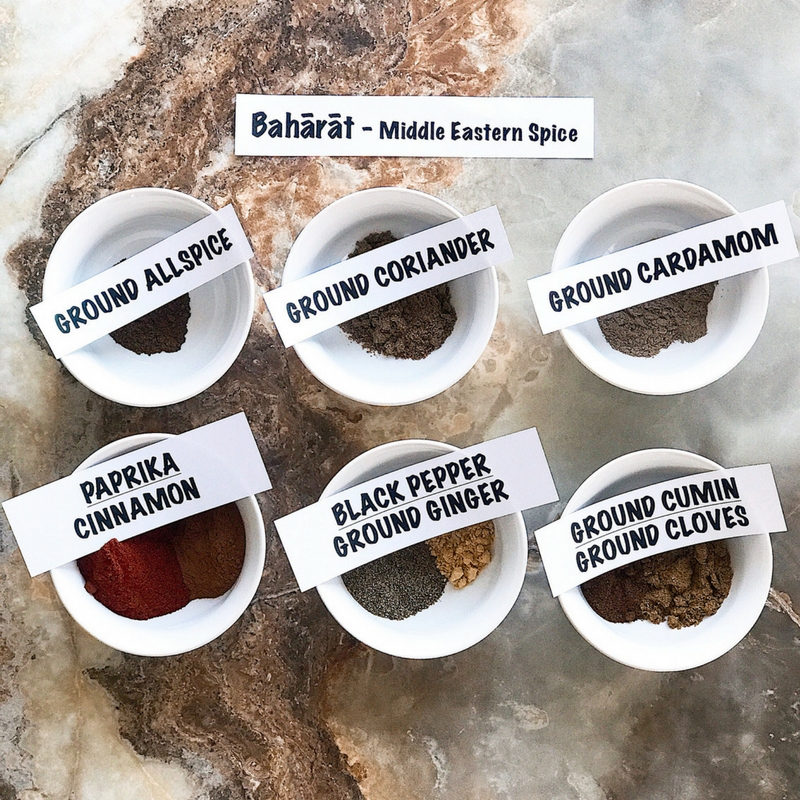 Bahārāt is made from an aromatic combination of spices that creates a warm sweet spicy essence in meats and dishes. There is a slight variation in how this spice is made depending on the culture and region in which it comes from.
In Turkey, for example, you may find Bahārāt made with dried mint and other ingredients, while in North Africa dried rose petals are incorporated into this exotic spice to give it a distinct cultural flavor.
The combination of spices I have chosen for my Bahārāt are ingredients you can easily find in your spice pantry. Including paprika, black pepper, coriander, cloves, cardamom, cumin, cinnamon, ginger, and allspice.
I use Bahārāt in a few of my recipes from Israel that I have shared here on Culinary Butterfly. However, don't limit yourself to just a few recipes with this spice. Enjoy it as a rub on meats, a marinade for vegetables, sprinkle a bit over your rice or grain dishes, or enhance the flavor of your soup and stews with just a small amount of Bahārāt.
However you choose to use it, now you can enjoy a little taste of the Middle East from the comfort of your own kitchen table.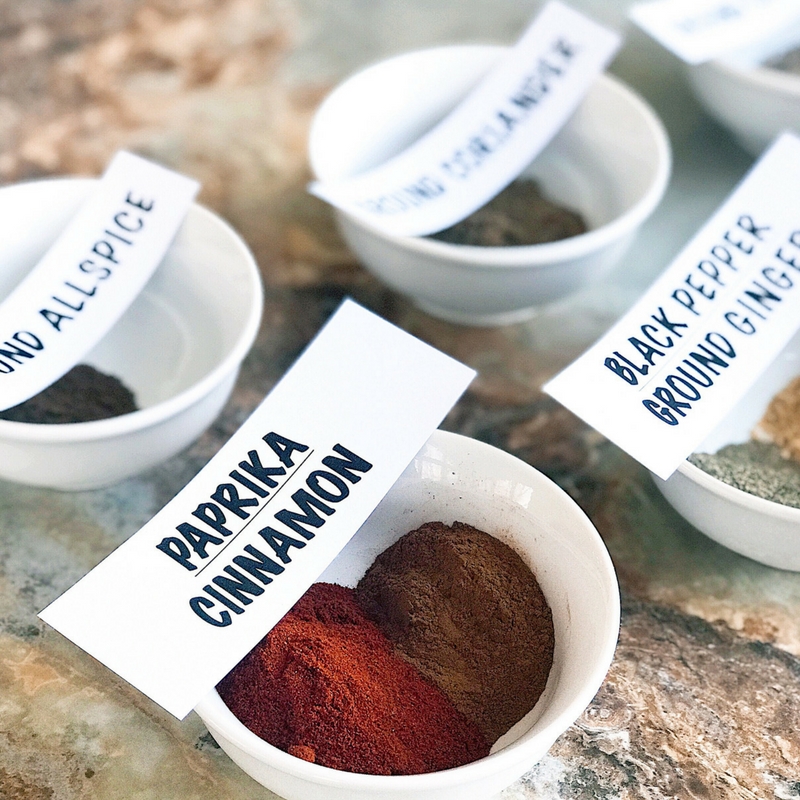 I hope you enjoy this recipe! If you've made it please share it with me by tagging @culinary.butterfly on Instagram or @culinarybutterfly on Pinterest, or by using the hashtag #culinarybutterfly on Facebook
Print Recipe
Bahārāt Middle Eastern Spice Blend Recipe
Yum
Bahārāt is an all-purpose spice used in Middle Eastern and North African cuisine. Use Bahārāt as a rub on meats including, fish, chicken, and lamb. Blend with oil to create a marinade for vegetables or sprinkle over grains, rice dishes, soups, and sauces to enhance depth and flavor.
Combine the spices in a small jar, cover, and shake until blended.

Transfer Bahārāt into an airtight container and use as needed.
Recipe by Lisa Soldo-Johnson for www.culinarybutterfly.com