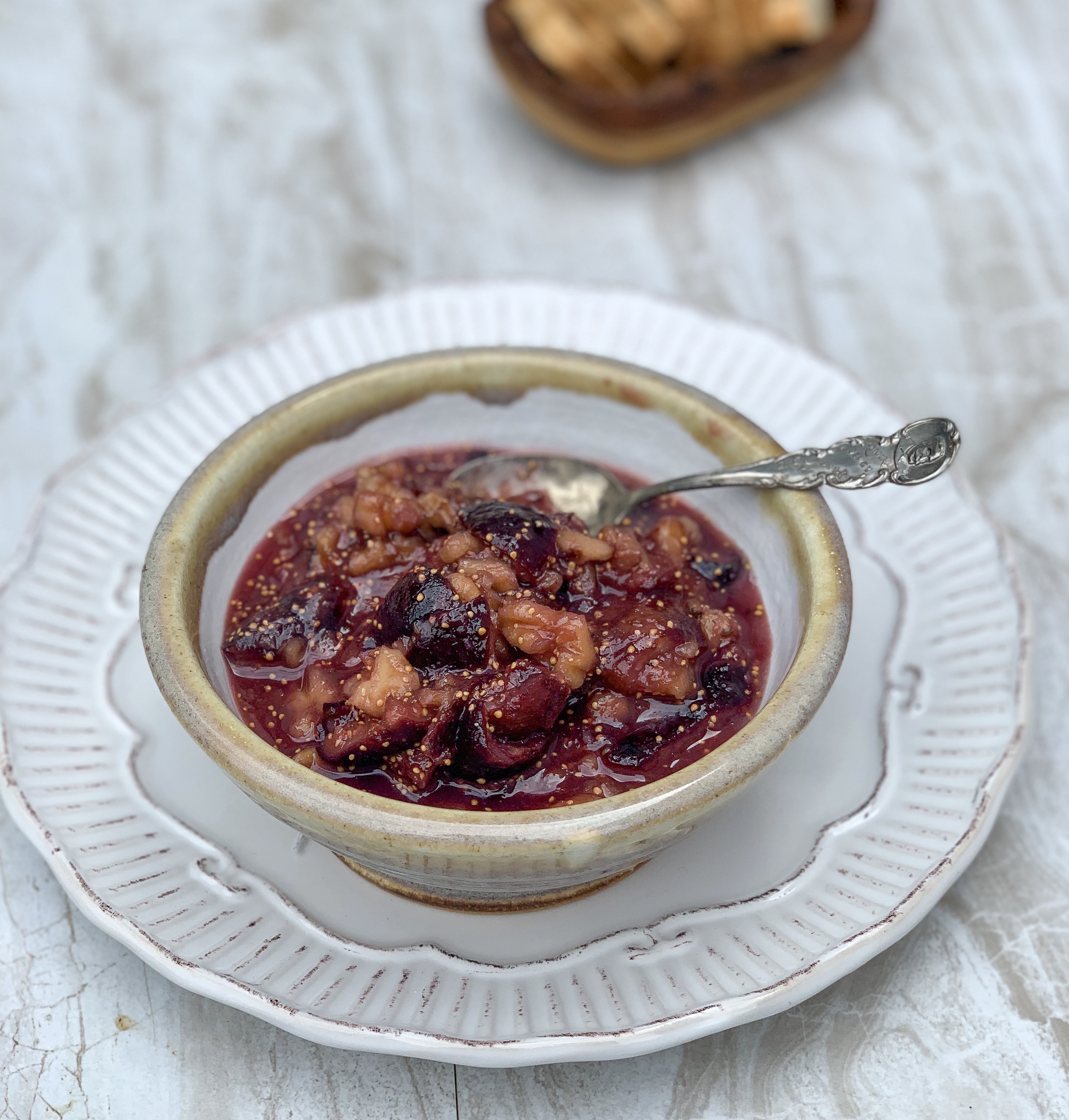 Mediterranean Fig and Walnut Jam is a hardy spread packed with fresh figs and crunchy walnuts bathed in a lightly sweet jam.  Infused with a touch of cardamon, the vague taste of sweet pine creates a wonderful Mediterranean flavor that pairs beautifully with pork and ham, spread over toast, served with goat cheese and crackers, as a topping over flatbread, a healthy add-in for smoothies, and a delicious topping over ice cream. Since this is a new creation for me, I am still experimenting with all the wonderful ways you can use this jam. But this is a good start!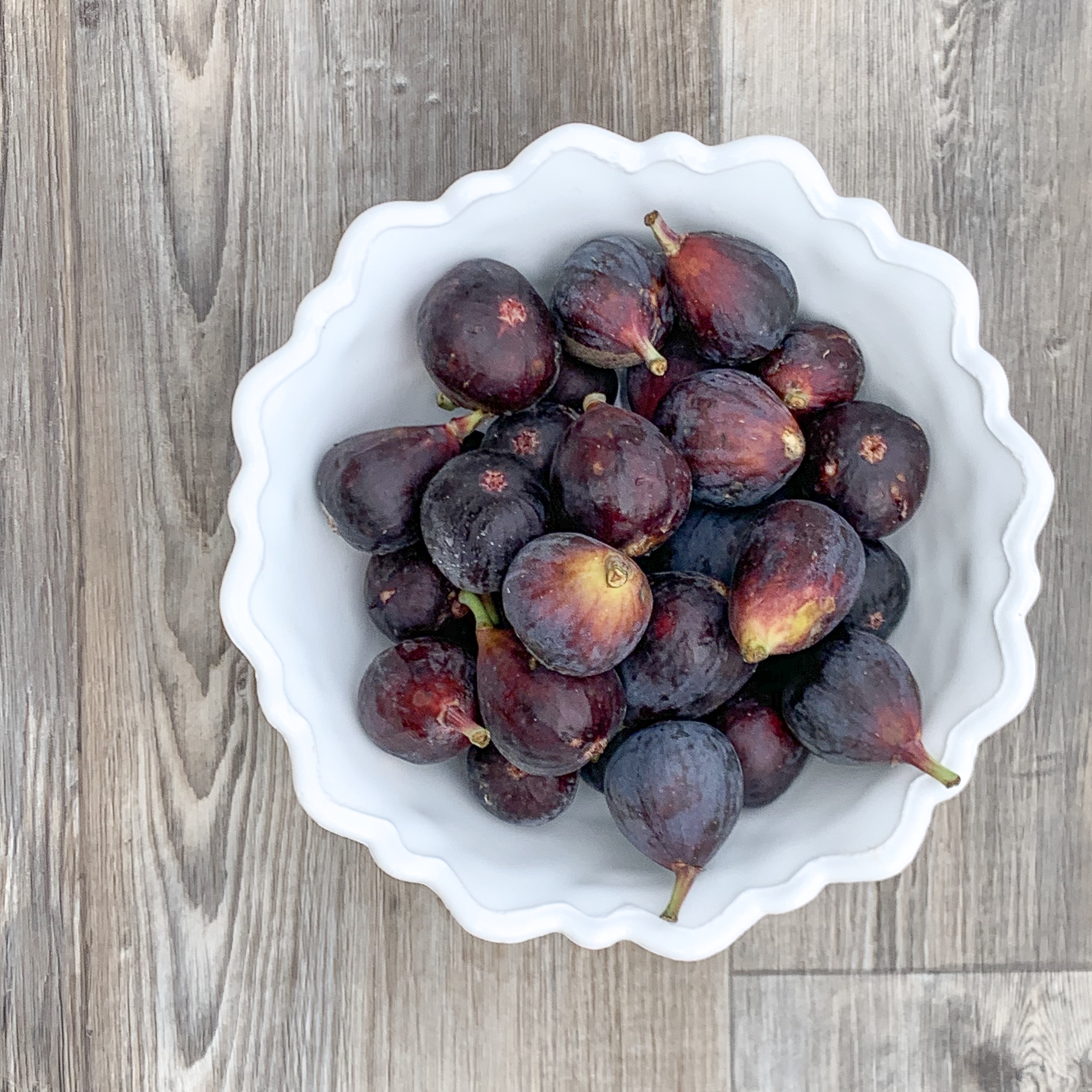 Did you now, figs are actually flowers from the fig tree turned inside out? The seeds inside the figs are hundreds of little flowers. Don't you just love a fun food fact! Fall seems to be the season for fresh figs in my local grocery stores. I scored these gorgeous figs at Trader Joes where they sell them in a substantial container for a reasonable price. Unfortunately, figs come and go pretty quickly so now is the time to grab a bunch before they are gone. If you are looking for another way to enjoy fresh figs, try my Fresh Figs with Maple Bacon Glaze recipe.  I like to serve it as an appetizer when entertaining.  It's always a big hit at any gathering.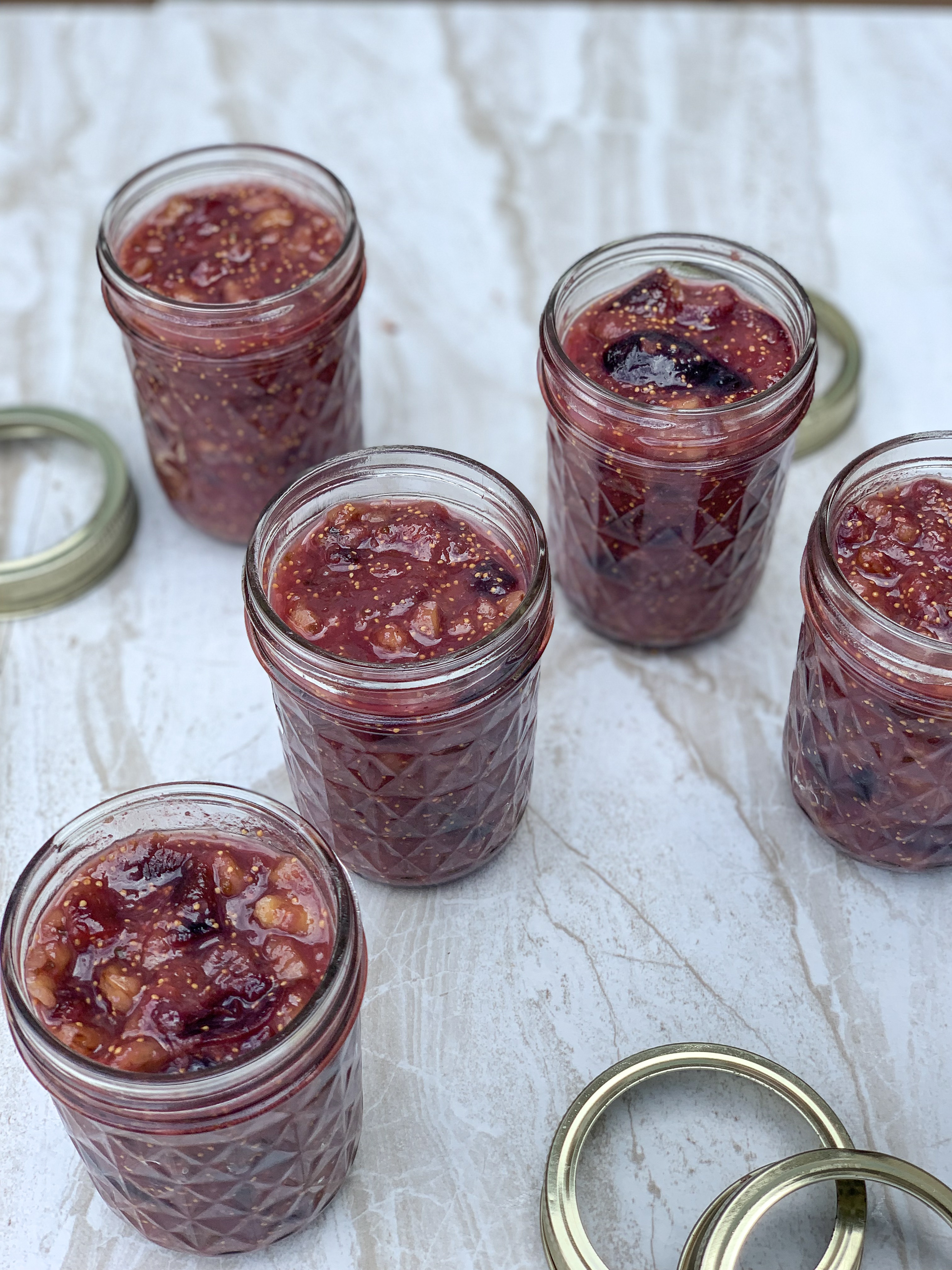 I hope you enjoy this recipe! If you've made it please share it with me by tagging @culinary.butterfly on Instagram or @culinarybutterfly on Pinterest, or by using the hashtag #culinarybutterfly on Facebook
Print Recipe
Mediterranean Fig and Walnut Jam
Yum
Mediterranean Fig and Walnut Jam is a hardy spread packed with fresh figs and crunchy walnuts bathed in a lightly sweet jam. Enjoy it on toast, in smoothies, cheese and crackers, over meat and fish or add it as a topping over ice cream or your favorite dessert.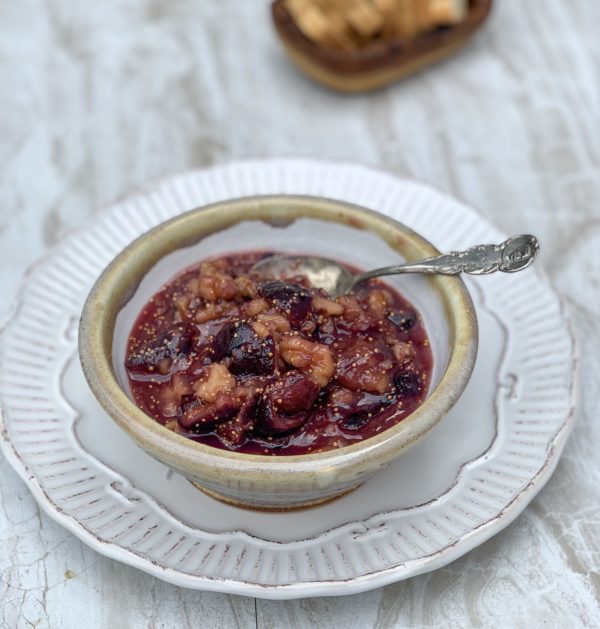 | | |
| --- | --- |
| | |
Prepare the mason jars by placing them into a heavy bottom pot. Add water to the jars and the pot until it reaches over the top of the jars. Bring the water to a boil over high heat. Turn off the heat and leave the jars in the water until ready to use.

Bring the sugar, water, and lemon juice to a boil in a medium pan over high heat. Reduce the heat to medium and cook for 5 minutes.

Add the figs, walnuts, and cardamom, reduce heat to medium-low and simmer for 10 minutes to lightly thicken.

Remove one jar from the canner at a time pouring hot water back into the canner. Place the jar on a soft towel or cutting board. Ladle the jam into the hot jar, leaving 1/4-inch headspace between the top of the jar and the jam. Using a damp paper towel, wipe the jar rim to remove any jam or residue around the lid. Repeat until all jars are filled.

Place the flat, round portion of the two-piece closure - in a small saucepan, cover with water and bring to a simmer over medium heat to sterilize the lids. Do not boil. Keep lids hot until you are ready to use them.

Carefully remove a lid from the hot water and place it on the jar. Place screw band on the jar. With your fingers, screw band down until resistance is met, then increase to fingertip-tight. Do not screw on tight.

Return the jar to the hot water-filled pot. Repeat lidding steps until all jars are in the canner. Adjust the water level in the pot so water is 1-inch above jars and bring water to a full rolling boil over high heat. Once the water is boiling hard and continuously, begin the timing process of 10 minutes.

Turn off the heat and let the jars rest in the water for 5 minutes before removing. Remove the jars, lifting them out of the hot water and transferring to the towel or cutting board to cool. Once cooled, tighten the screw band, label and store in a cool dark place for up to 2 years.

Serve jam with toast or crackers, topped over pork, icecream and more.
Recipe makes 5 half-pints (8oz) jars depending on your fig size.
- Be sure to check the lids for a seal. With your fingers, press down on the center of each lid. A sealed lid will stay firmly attached to the jar. An unsealed lid center will pop up when you press it down. Refrigerate or reprocess any unsealed jars immediately.
-The jars may have a slight water film on them. Remove the film by gently wiping them with a damp cloth.
-Following the canning directions precisely is extremely important to ensure your food is safe to consume.
Recipe by Lisa Soldo-Johnson for www.culinarybutterfly.com