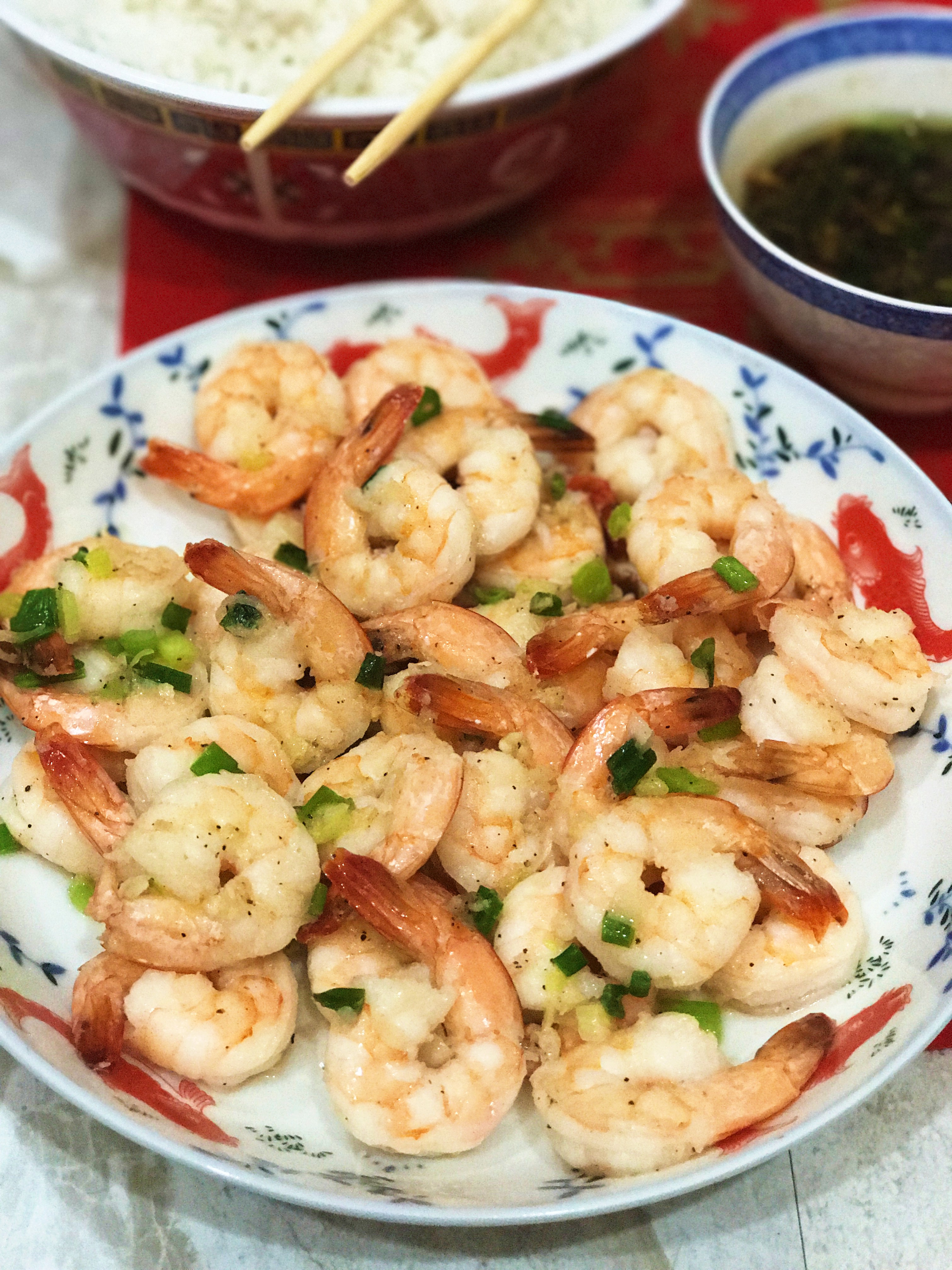 I've never met a shrimp I didn't like. It doesn't matter if you steam, sautéed, fry, mixed into a pasta or salad, or serve it raw; it's all good to me. However, it wasn't until I tried my friend Rachael's Pan Fried Garlic Shrimp recipe, that I found my new favorite way of enjoying this delicious little seafood. It's so divine that if my family hadn't come home for dinner, I would have happily devoured the entire pound of shrimp all by myself.
Shrimp is a very popular ingredient used in Chinese cooking. Since the 7th century up until today, shrimp was and is the main ingredient used in most Chinese cuisine. The thing I love most about Rachael's style of Chinese cooking, including this shrimp recipe, is that it's quick, simple, only uses a few healthy ingredients, and explodes with an immense flavor all without losing the shrimp's original taste.
Try this shrimp with Rachael's Secret Sauce recipe for an extra amazing seafood experience!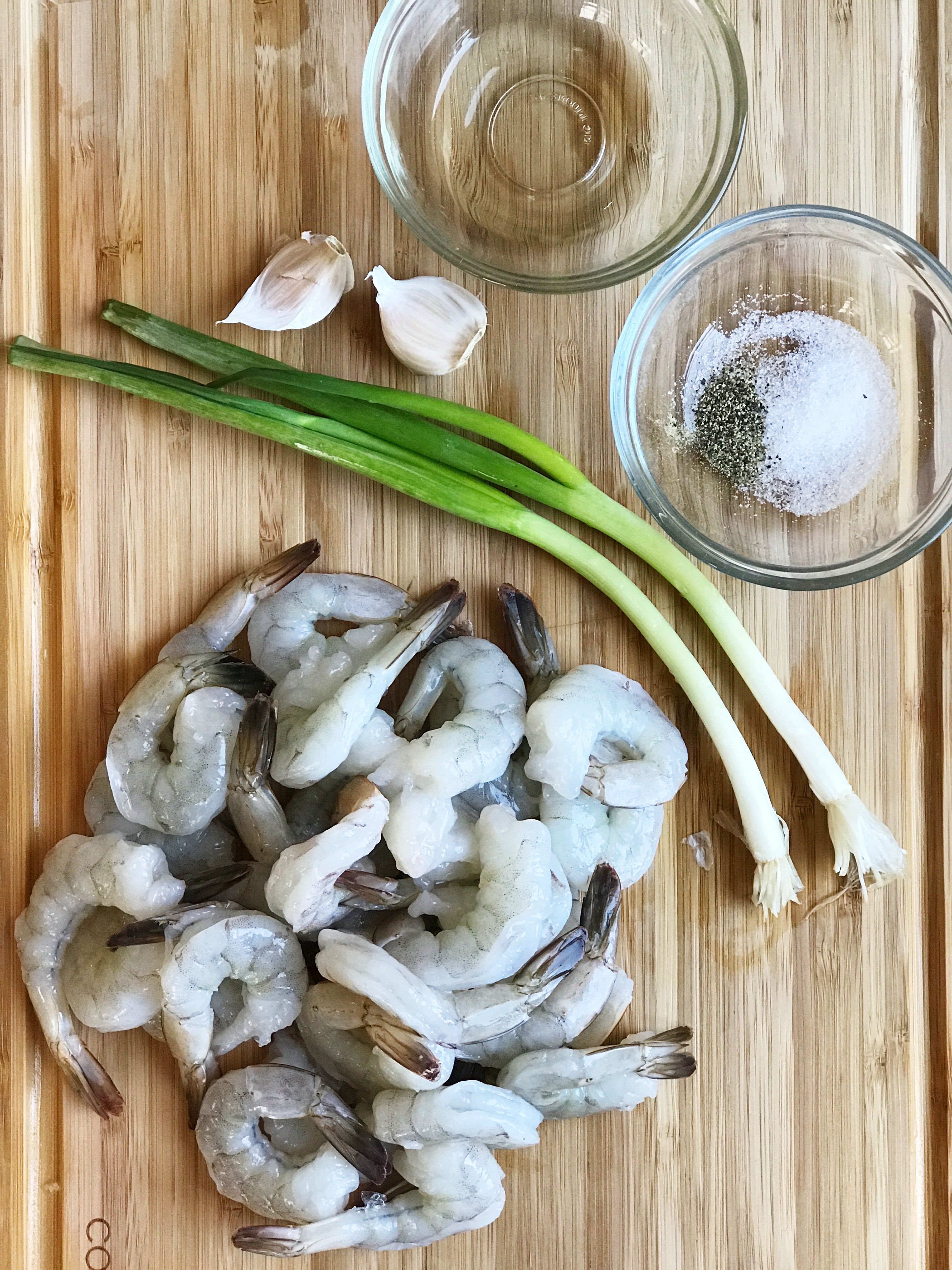 Rachael prepares her shrimp with the shells on. However, I prefer to use de-veined shrimp with no shells on them, so it is easier to eat without the work of peeling them. Either way, this recipe tops the list of my favorite way to prepare and enjoy what the Chinese call Xiā, better known to us as shrimp.
I hope you enjoy this recipe! If you've made it please share it with me by tagging @culinary.butterfly on Instagram or @culinarybutterfly on Pinterest, or by using the hashtag #culinarybutterfly on Facebook
Print Recipe
Pan Fried Garlic Shrimp
Yum
Garlic sauteed shrimp tossed with fresh chives and sea salt make this dish incredibly delicious and simple to make in less than 10 minutes. Good healthy Chinese food should be healthy, quick, easy, simple and ready in a short time.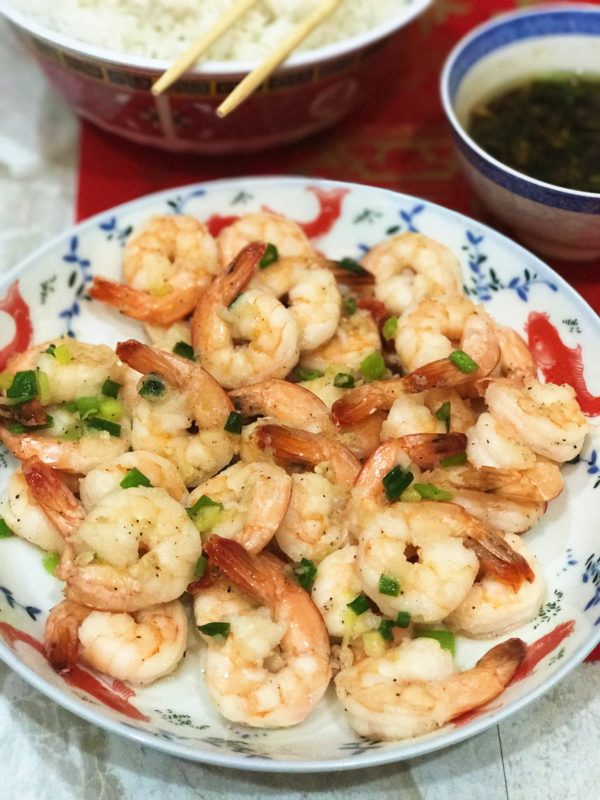 | | |
| --- | --- |
| | |
Heat oil in medium skillet over high heat.

Add shrimp, cook 1-minute on each side.

Add scallions, garlic, salt, and pepper to shrimp, toss together to infuse the flavors.

Transfer to a serving plate. Serve hot with rice.
Recipe Notes:
Chinese food is a style that is best when you cook and eat each dish as they are prepared, rather than waiting to eat until all of the dished are done.
If using shrimp with shells, fillet the back of the shrimp to devein if it isn't already. - Filleting the back also makes it easier to peel the shrimp after is had been cooked.
Bigger shrimp for this recipe is better because it is meatier and the flavors come out more.
Recipe by www.culinarybutterfly.com