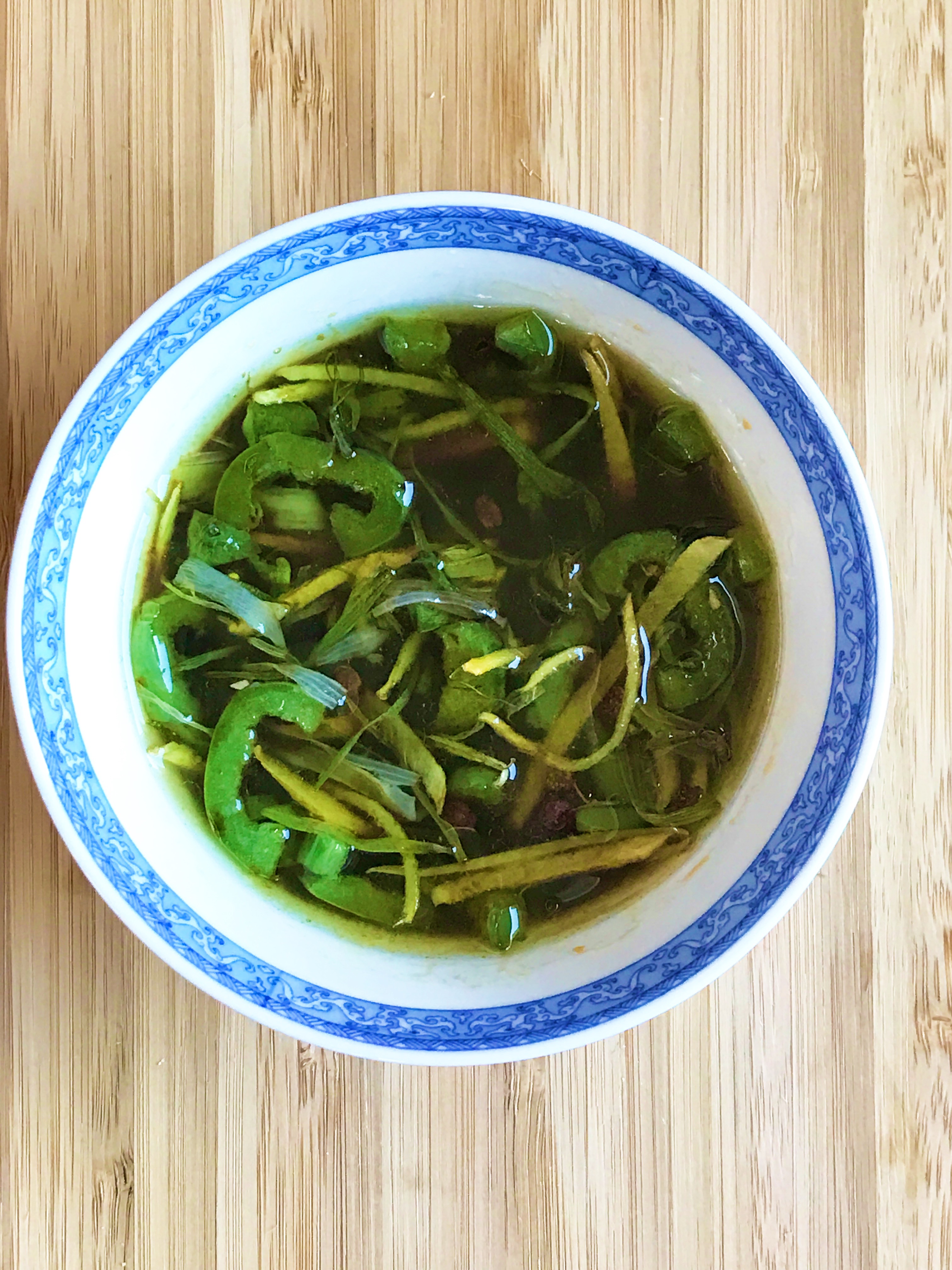 There are so many wonderful things about having friends from around the world, but learning to cook authentic cultural cuisine is at the top of that list. Rachel's secret sauce is the latest addition to my family of DIY sauces and spices.
Rachel was born in Sichuan China.  I recently dined at her home where she served a variety of authentic Chinese dishes. In under 15 minutes, Rachel whipped together a sauce she served over both her seafood appetizer and her fish entrée. I topped my rice and vegetables with some of this magic sauce.  It was then that I decided this recipe needed to be in my cookbook.  I called it, "Rachael's Secret Sauce" because it's unlike anything you can buy in the store and until now, it was Rachael's creation and only known to her.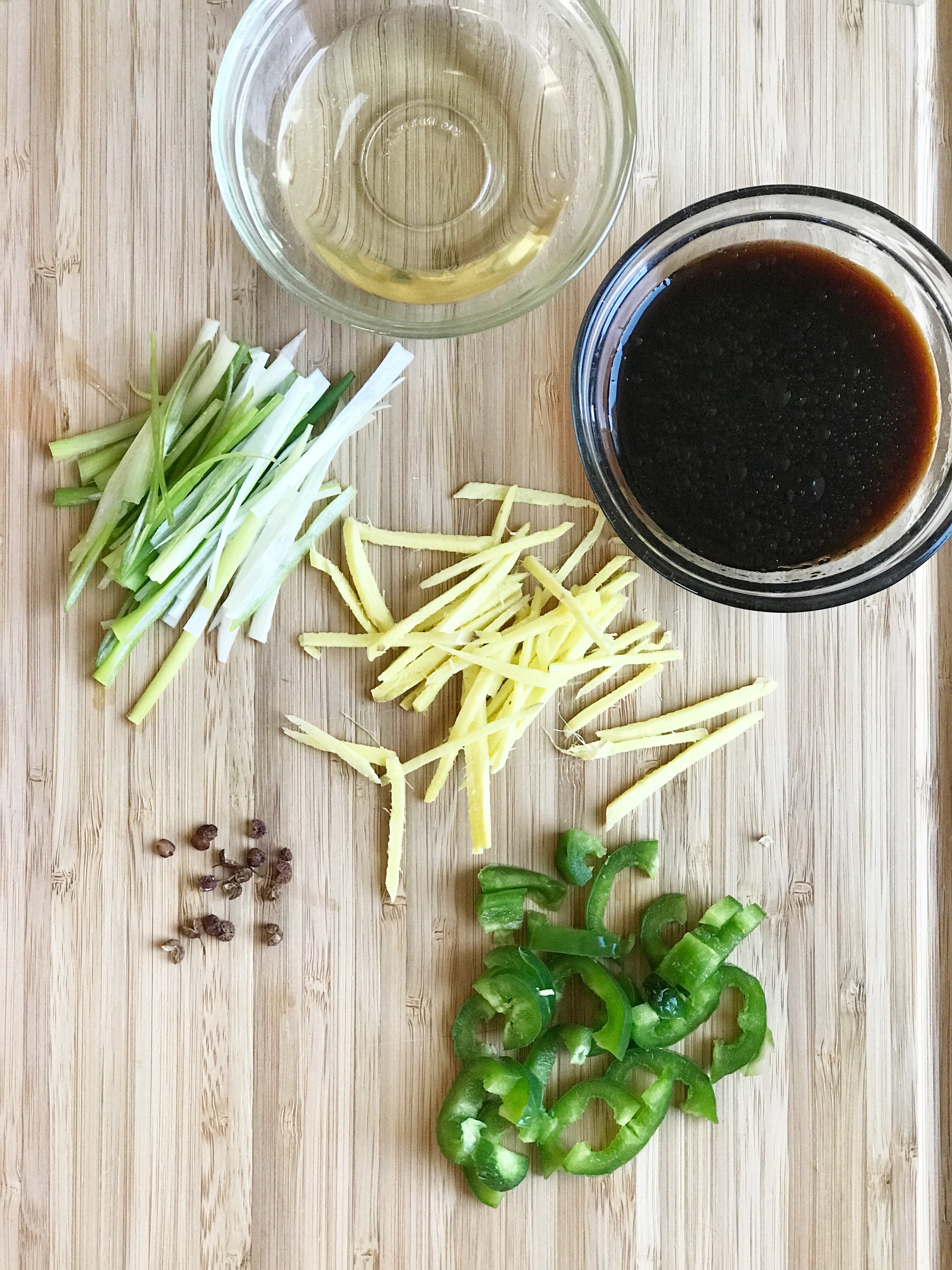 This sauce is easy to make, and it turns any fish or seafood into an exotic meal the moment this sauce comes to the table. The key ingredient that makes this sauce so special is Lee Kim Kee Seasoned Soy Sauce for Seafood. You can buy it on the link; However, if you have a local Asian grocery store, you can find it there.
You can still make this sauce using Tamari or Nama Shoya, but this seasoned soy sauce gives it a unique taste that the other soy sauces cannot quite accomplish. The next time you are making fish or seafood, give this recipe a try. Try it with my Pan Fried Garlic Shrimp recipe. I guarantee it will take your love for fish and seafood to a whole new level. 请享用 Enjoy!
I hope you enjoy this recipe! If you've made it please share it with me by tagging @culinarybutterfly on Pinterest.
Print Recipe
Rachael's Secret Sauce
Yum
A flavorful sauce with a kick of ginger and spice is the perfect addition to fish, chicken, seafood, sushi, pork, vegetables or over rice.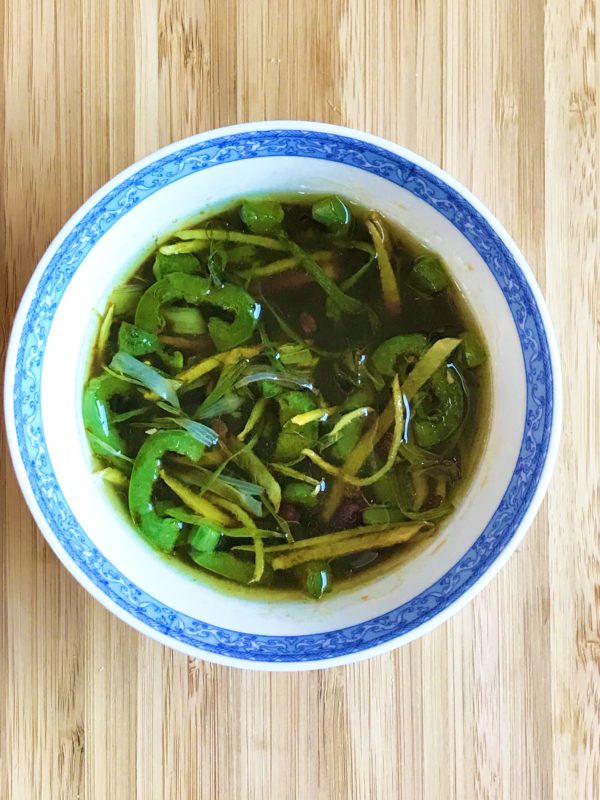 | | |
| --- | --- |
| | |
Chop, slice, and measure ingredients before preparing.

Preheat a small saucepan on high. Add the olive oil and heat for 30 seconds.

Quickly add the ginger, onions, jalapeños, and peppercorns.

Immediately turn off the heat and sauté 1 minute until flavors are infused.

Pour the sauce into a small bowl and add in seasoned soy sauce. Mix well and marinate for 10 minutes.
Recipe by Rachael Huang for www.culinarybutterfly.com