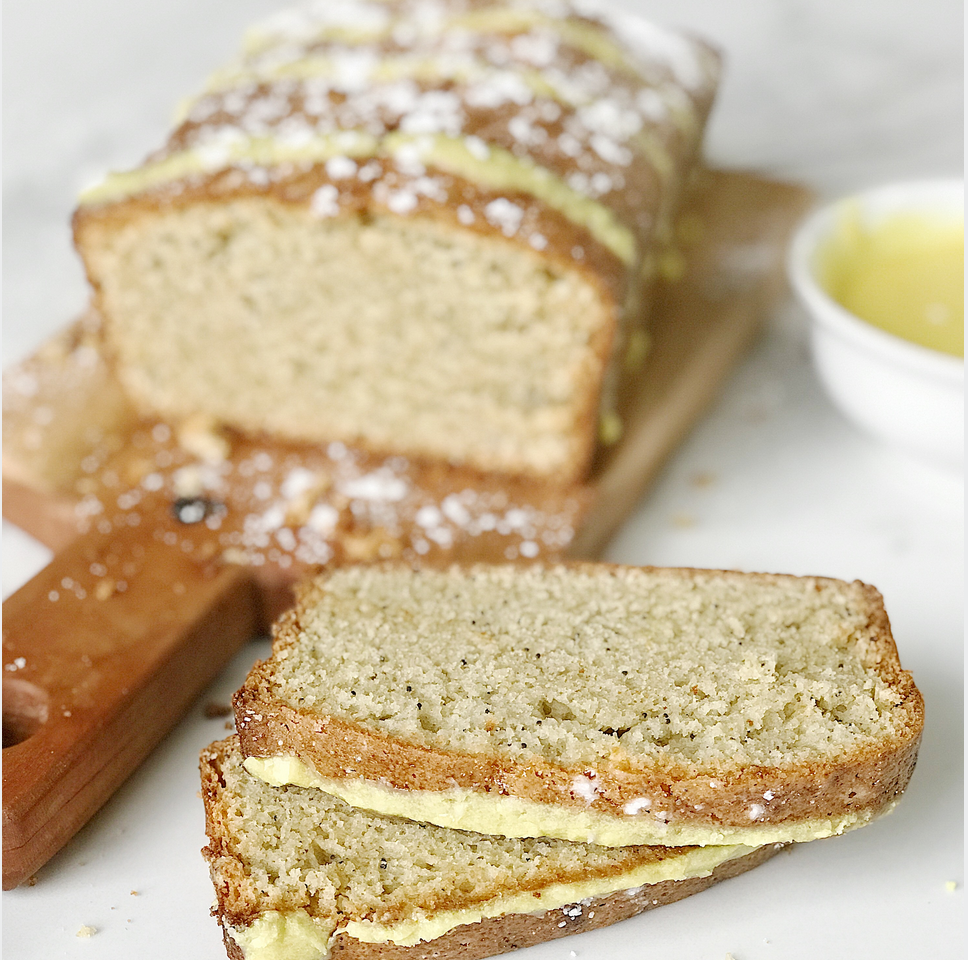 Lemon Zucchini Bread with sweet turmeric glaze is my version of my grandmother's old classic zucchini bread recipe. Baked with most of the same delicious ingredients she used and infused with a delightful lemon flavor that takes my grandma's method to the next level — topped with a sweet turmeric glaze for a touch of international flavor.
Have you ever noticed how food can evoke some of the fondest memories from childhood? As a kid, each summer, my Grandmother would grow a massive bounty of large zucchinis in her garden and bake dozens of loaves of moist, sweet zucchini bread from her harvest. She would serve it up slathered with a ridiculous amount of sweet cream butter at every meal until we ate the loaves. I absolutely love memories like this and as a mom, I try to recreate food nostalgia with my own kids.
Turmeric is a spice widely used in international cuisines like Indian, Mediterranean and Middle Eastern to name just a few.  This bright yellow spice is a powerful anti-inflammatory, helps boost immune the system, improves arthritis and is even said to help prevent Alzheimer disease.  With so many health benefits built into this aromatic yellow powder, I just had to incorporate it into my glaze for a touch of international flavor.
Zucchini come in a vast range of sizes from the smaller 6-inch green and yellow zucchinis to a massive 16 inches and longer. Ever wonder which size zucchinis are best for making bread? Personally, I prefer the medium size, no longer than 12-inches because they hold more liquid, helping to make the bread moist. Zucchinis are a meatier vegetable, typically using only one zucchini to make two loaves of bread. But the icing on the cake is in the turmeric glaze.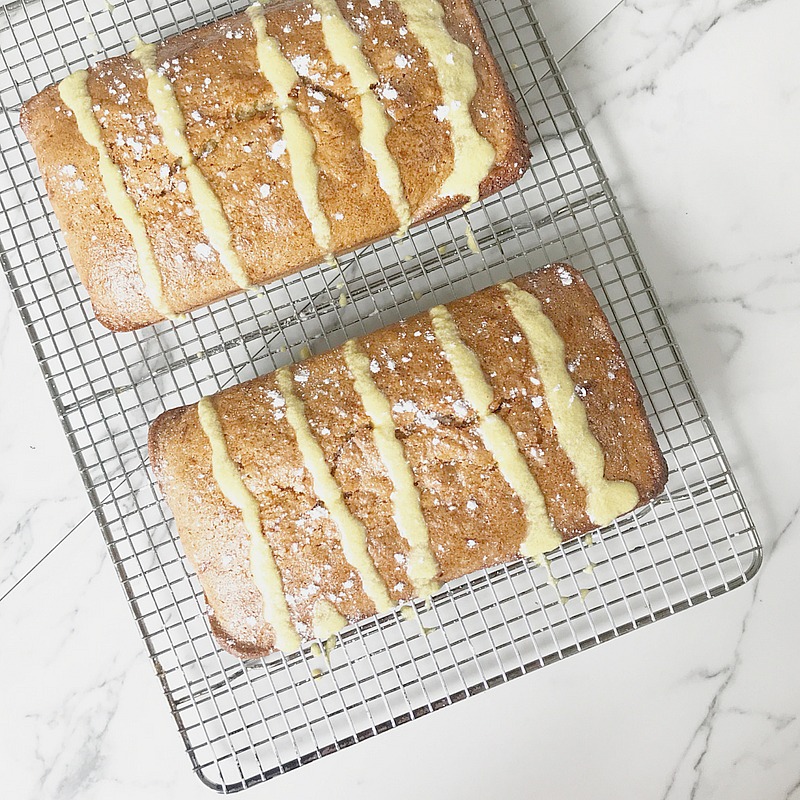 Print Recipe
Lemon Zucchini Bread with Sweet Turmeric Glaze
Yum
Lemon Zucchini bread is lightly sweet, perfectly moist, and drizzled with a subtly sweet turmeric glaze. A classic favorite with a touch of Mediterranean flavor built right into the glaze. Enjoy a slice of this delightful bread with breakfast, mid-day snack, or any time of the day.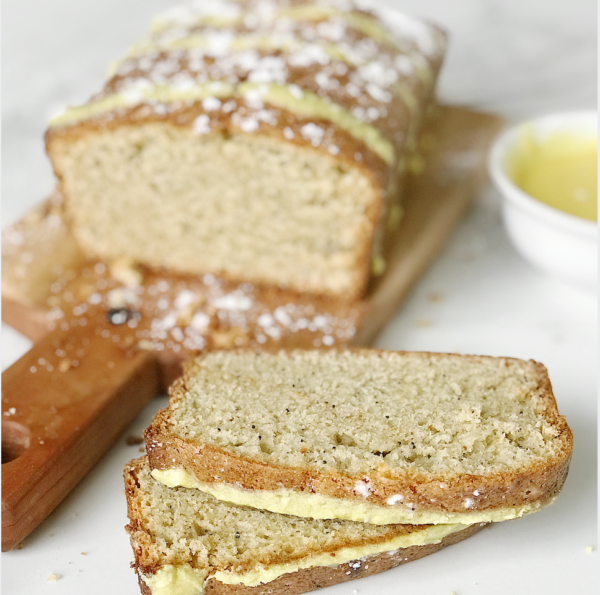 | | |
| --- | --- |
| | |
Before starting, prepare your ingredients.

Preheat the oven to 350° Fahrenheit.

Beat the eggs and sugar in a large mixing bowl until creamed. Mix in the oil, vanilla extract, lemon extract, and zucchini until blended

Mix in the flour, baking soda, baking powder, and salt until it becomes a creamy batter, blending in the poppy seeds a the end.

Pour the batter into 2 well-greased bread pans.

Bake for 50 minutes or until a toothpick inserted in the middle comes out clean. Remove the bread from the oven and cool completely before glazing.
While the bread is baking, prepare the glaze by blending the milk, melted butter, vanilla, milk, lemon zest and juice, turmeric powder, and powdered sugar in a blender until smooth. The glaze should be runny enough to drizzle over the bread. Adjust the liquid if needed.

Using a spoon, drizzle the glaze back and forth over the bread.
SUGGESTIONS:
The recipe makes enough glaze to completely cover both loaves of bread. Cut the glaze recipe in half if you plan to drizzle the glaze over the bread.
Optional: Gently sprinkle powdered sugar over the top for an extra touch of sweetness.
Recipe by Lisa Soldo-Johnson for www.culinarybutterfly.com