My Kombucha Mango Smoothie was born out of a serious love for Kombucha. I became a kombucha lover many years ago when I learned to make this precarious beverage. Remembering back to the first time I tasted Kombucha, there was a series of opposing emotions that ran through my mind. At first there was a distinct feeling of absolute disdain but after a few more sips, it began to grow on me. I think it was shortly after I finished the bottle I decided I was a fan.
Kombucha is an ancient beverage with a long history originating over 2,000 years ago in the far east. Used for centuries as a natural healer for countless ailments, Kombucha is an excellent option for detoxifying the body, aiding in digestion, and boosting the immune system. But my biggest motivation for drinking this effervescent goodness, besides the taste, is the benefits it offers in gut health.
One of my favorite ways to use kombucha is as a base for smoothies. It gives a refreshing twist to an ordinary smoothie.  If you've ever wanted to try your hand at making your own Kombucha you can find my recipe with easy directions here.  Kombucha isn't just for drinking! There is a long list of delicious recipes you can make with Kombucha and here are two of my favorites.  Kombucha Mushrooms, and Kombucha Dreamsicles. Cheers to good health!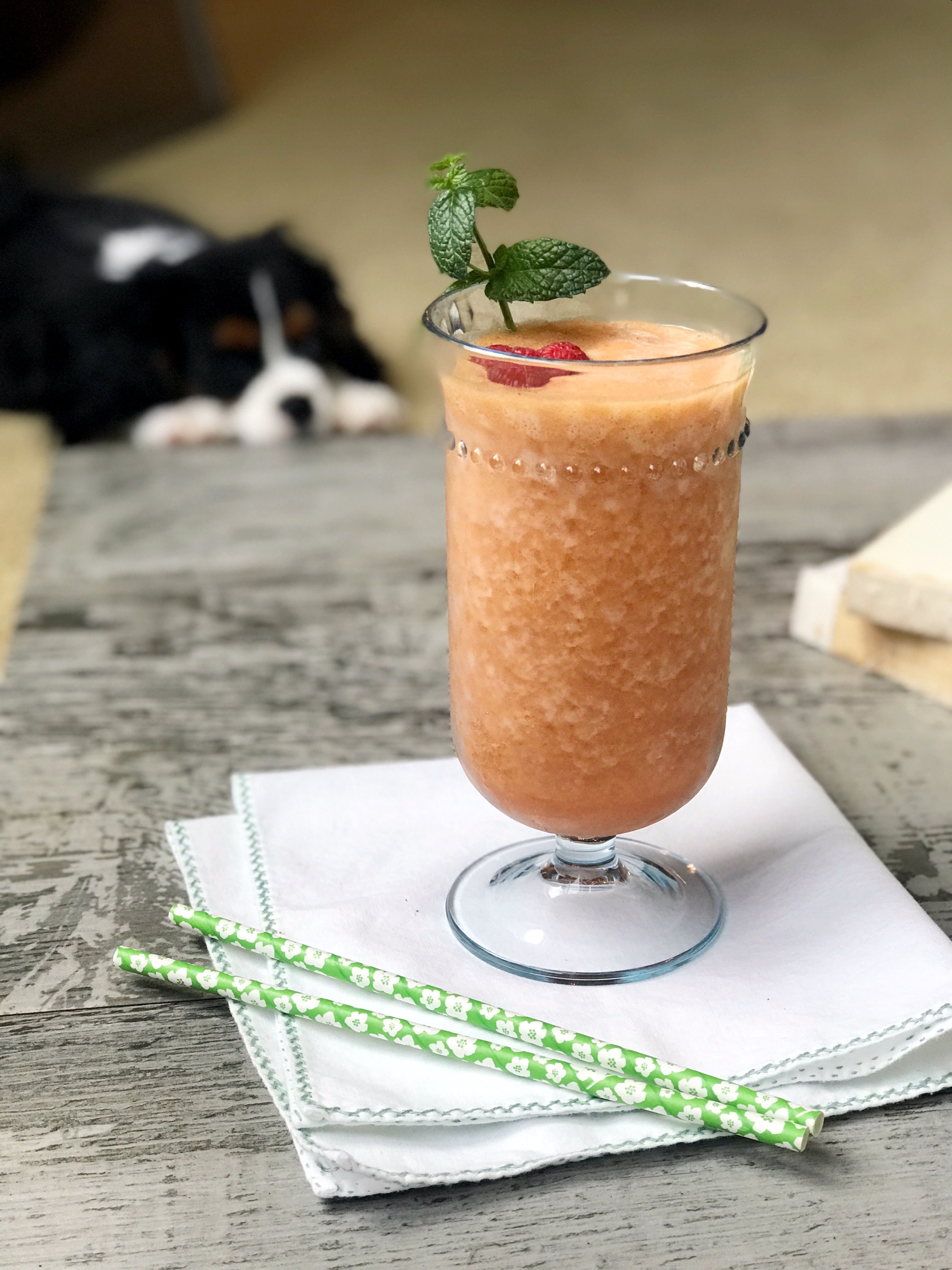 Just For Fun!
My puppy, Kingston, faithfully watching my photo shoot while I get just the right angle. He is always happy to be the audience, even if he never gets to enjoy the results.
I hope you enjoy this recipe! If you've made it please share it with me by tagging @culinary.butterfly on Instagram or @culinarybutterfly on Pinterest, or by using the hashtag #culinarybutterfly on Facebook
Print Recipe
Kombucha Mango Smoothie
Yum
The perfect health-packed fruit smoothie with a kick of kombucha zing. Enjoy it as a morning smoothie or a refreshing mid-day snack.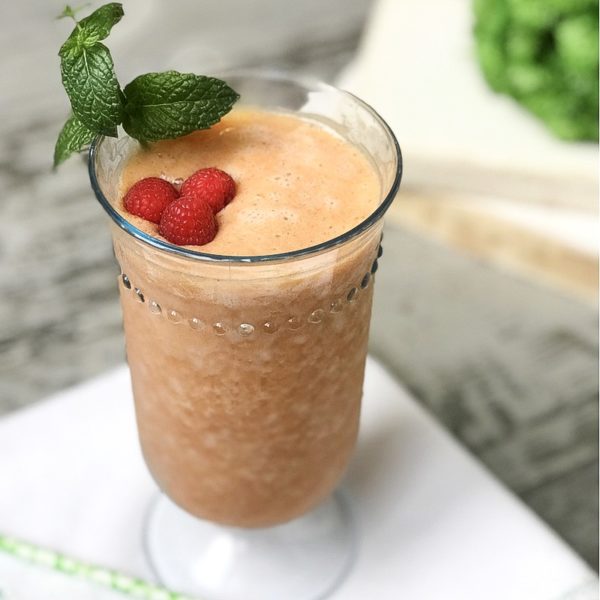 | | |
| --- | --- |
| | |
Process all ingredients on high until well blended.

Pour into your favorite glass and enjoy!
This smoothie recipe is very versatile.
Use your favorite flavor of Kombucha to create your very own smoothie just the way you like it.
Recipe by Lisa Soldo-Johnson for www.culinarybutterfly.com