Beef and Vegetable soup was one of my favorite childhood soups made by mother with great patience and love. She always slow simmered her soups for hours so the meat was perfectly tender and the vegetables and broth partnered together to create a symphony of flavor that made this soup Tre Magnifique!
Things have changed since my childhood. Our lives are often full with a plethora of activities that make it challenging to spend time in the kitchen the way our mothers did. Thankfully, the Instant Pot came into our lives and made cooking delicious, healthy meals a reality once again. Instead of spending hours at the stove, now we can make many of those classic favorites in a fraction of the time with the same great results. This classic Beef and Vegetable soup turned out exactly like my mother's recipe and is ready to eat from start to finish in an hour and twenty minutes instead of four hours on the stove top.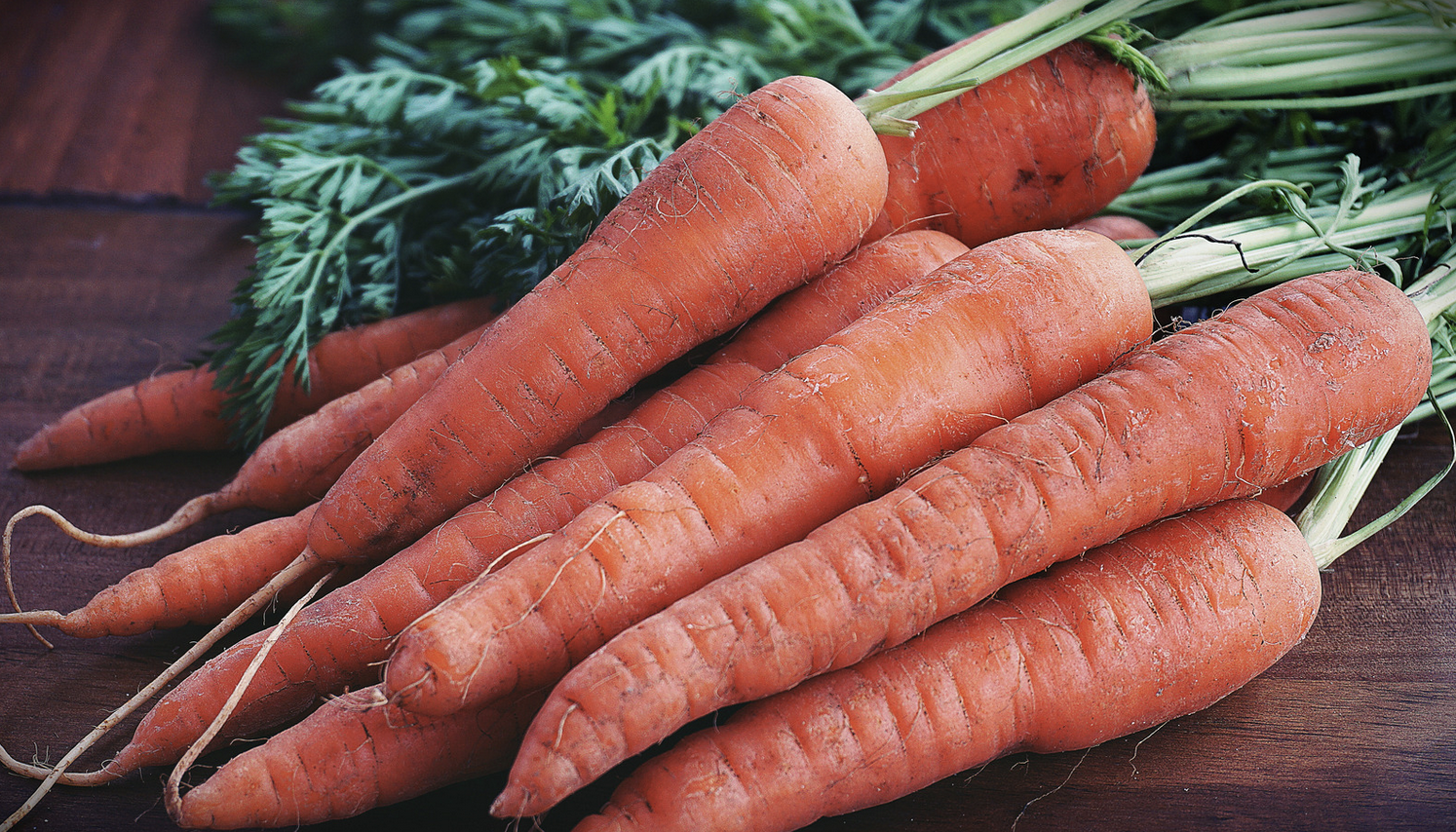 There is some room for substitutes in this dish without compromising on the taste.  If you don't have beef broth on hand feel free to use chicken broth or vegetable broth instead.  You can also add in your favorite vegetables.  My mom often used frozen green beans in her vegetable mix but I didn't have those on hand when I made this batch. I also prefer using chopped large carrots instead of baby carrots but I used what I had on hand and the flavor and taste is still just as delicious.  My mom would have loved the Instant Pot!
Are you a soup lover like me? Find some of my most popular global soup recipes here!
I hope you enjoy this recipe! If you've made it please share it with me by tagging @culinarybutterfly on Pinterest.
Print Recipe
Instant Pot Classic Beef and Vegetable Soup
Yum
Instant Pot Classic Beef and Vegetable Soup is a simple one-pot meal that brings you back to the good old fashioned cooking taste of the past. This gluten-free dish is a hearty meal that satisfies both meat and veggie lovers alike. Slowly simmered in its natural juices for a flavor-packed meal your entire family will love!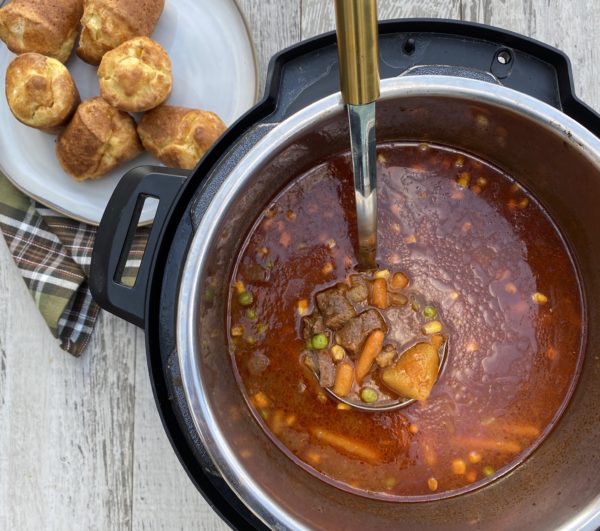 Cook Time

1

hour 20 minutes
Cook Time

1

hour 20 minutes
Heat 4 tablespoons olive oil in a large skillet. Brown the meat on all sides. Sprinkle the meat with 1 teaspoon each of salt and pepper while browning. Pour the meat and its juices into the Instant Pot.

Add in the potatoes, onions, carrots, garlic, tomato paste, beef broth, remaining 1 teaspoon salt and pepper. Seal the lid shut and turn the Instant Pot to the Meat/Stew option. Increase the timing to 35 minutes on high pressure. This will take approximately 55 minutes until you hear the beep indicating that the stew is done.

Allow the slow release to naturally run an additional for 15 minutes before quick- releasing the remaining pressure. Remove the lid and add in the frozen peas, frozen corn. Place the water and cornstarch in a small jar, shake to combine and pour the liquid over the stew. Stir until everything is evenly coated with the sauce. Place and lock the lid back on to the Instant Pot for a final 10 minutes before serving.
Recipe by Lorraine Soldo for www.culinarybutterfly.com