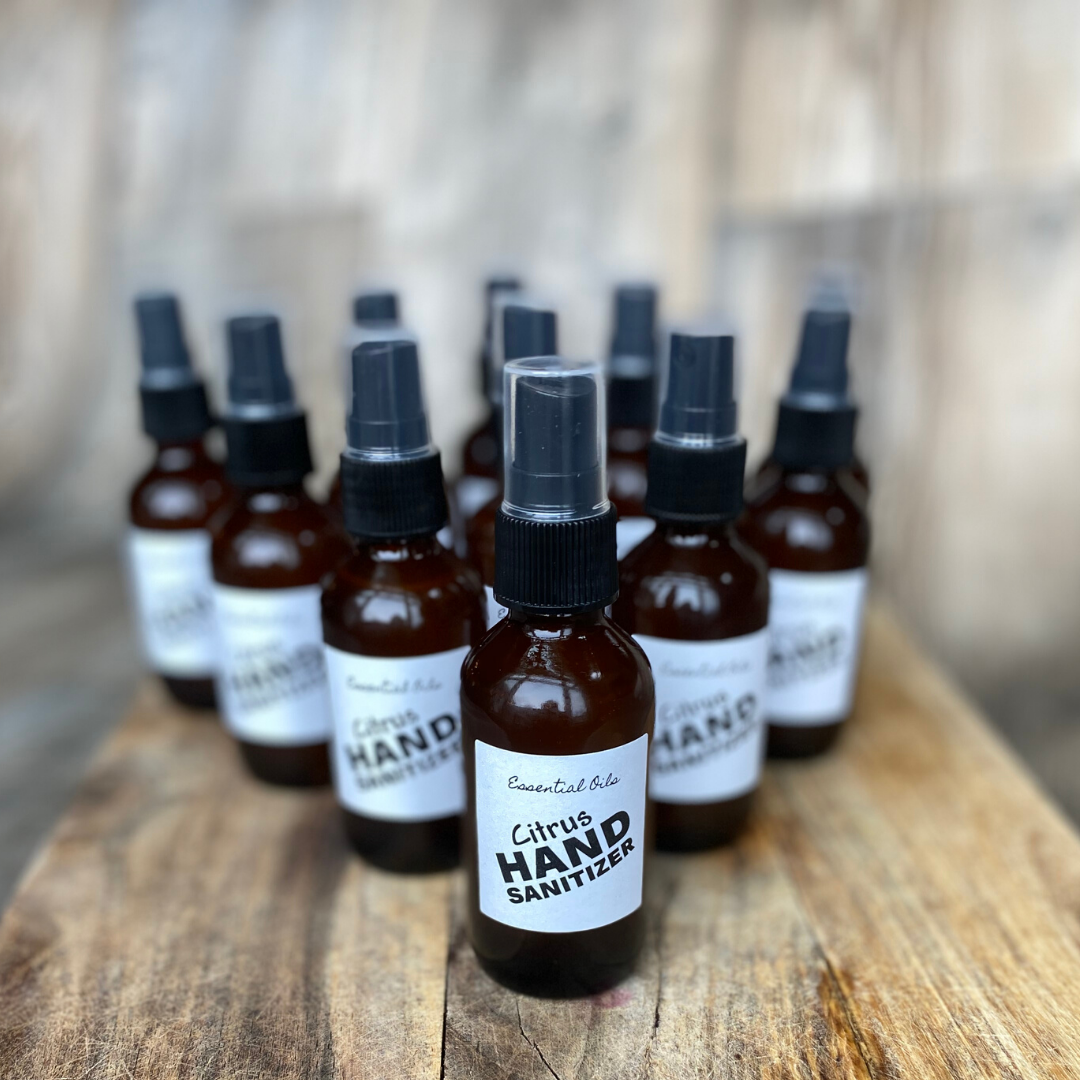 If you are anything like me, you've had the experience of heading to the store to pick up a much needed item only to find it sold out. For weeks, I've searched high and low for individual hand sanitizers that my family can carry on the go with no avail! So instead, I decided to make my own. Though, hand sanitizers DO NOT replace soap and water for proper hand washing, it does make a good option to sanitize your hands until you can get to a sink.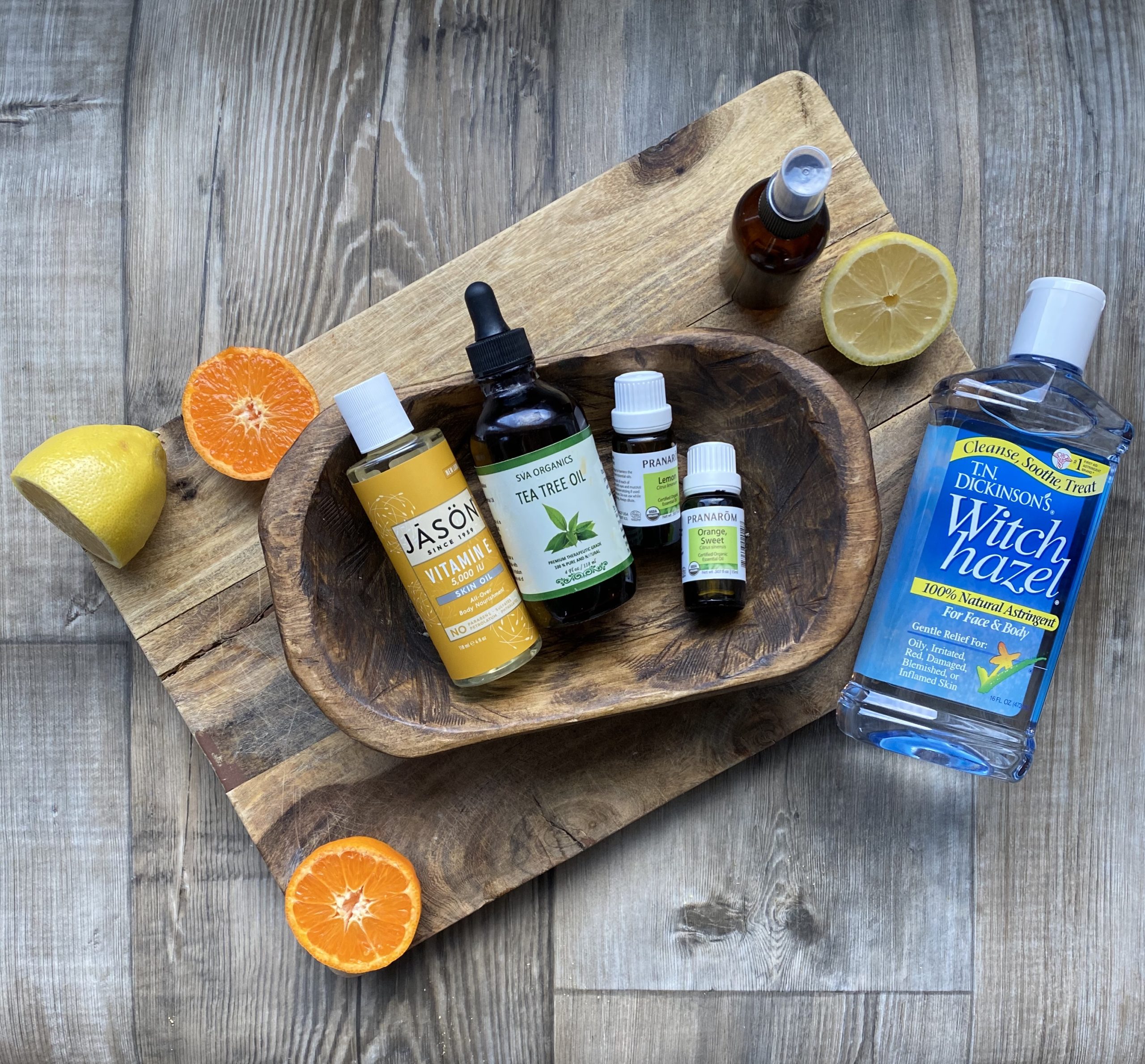 What I love most about this hand sanitizer mix is the use of natural lemon and orange essential oils for a pleasant citrus smell, Witch hazel for astringent properties, vitamin E oil to keep your hands soft, and a bit of vodka and water mixed together in amber glass spray bottles (you can find here) as a preservative to extend the life of the sanitizer. About 6 months.  If you are using the sanitizer on kids, I would omit the vodka and plan for a shorter shelf life of 4 weeks.  Though the vodka version smells wonderful and may be tempting to taste, I would highly advise against it since it contains non-edible essential oils and which hazel.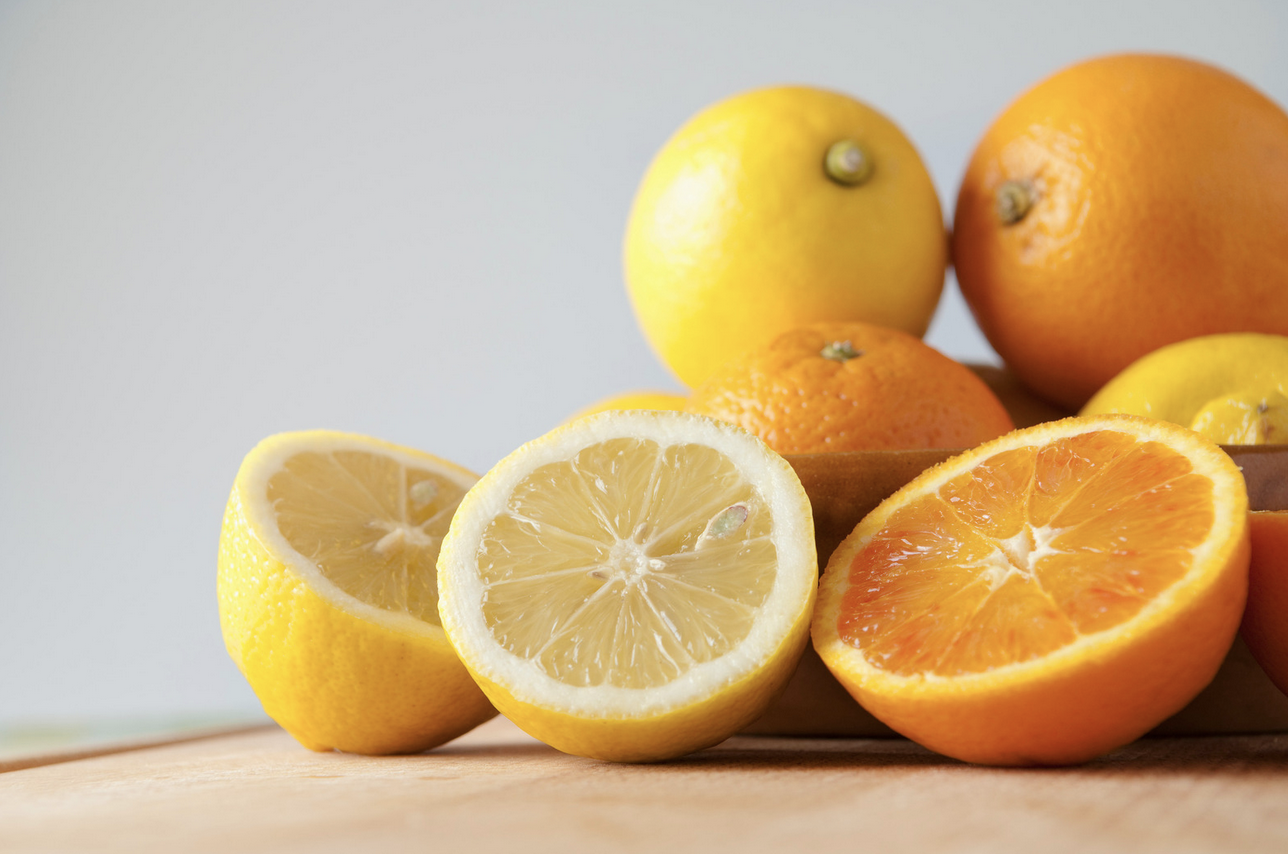 Now for the fun part!  How to make it.  I made twelve 2-ounce bottles of the hand sanitizer (shown above) with plenty of ingredients left to refill the bottles as needed. So once you purchase your bottles and ingredients, you will have plenty of sanitizer for future use.  You can create a customized look by adding your own label if you like.  They make great gifts too!
INGREDIENTS
2-ounce amber spray bottle
8 drops vitamin E oil
8 drops orange essential oil
8 drops lemon essential oil
8 drops tea tree oil
3 tablespoons which hazel
3 tablespoons vodka (adult friendly only)
Top with distilled water
MAKE IT!
Combine all ingredients except the water.
Tighten the tops of the bottles, shake to combine.
Top off the bottle with the water until it reaches top of the wide part of the bottle leaving room for the pump top.
Screw the top back on and your all set!
WHERE TO GET THE STUFF?
I made it easy for you to find all the items you need to make your own hand sanitizer by clicking on the links in orange above. (Minus the vodka of course!) 🙂
Disclaimer:
*The information, including but not limited to text and images contained in this post are for informational purposes only. It is not intended to be a substitute for professional medical advice, diagnosis or treatment. This suggested hand sanitizer on this site is not a substitute for proper hand washing or to prevent the spread or cause of germs and disease including Covid19.

*Natural essential oils and other ingredients are generally considered safe but have been known to cause allergic reaction in some people. Always seek the advice of your physician or other qualified health care provider with any questions you may have regarding any negative reaction when using the hand sanitizer.
*Always check with your healthcare provider before using the ingredients suggested on the list in this post. Never use essential oils undiluted or take essential oils internally without advice from a health care professional and always read up on the potential side effects of each ingredient before using it. If you experience a reaction, discontinue the use of this product, wash your hands thoroughly, and contact your doctor immediately.