I recently saw an eye-catching photo of an extra thick chocolate chip cookie with creamy melted chocolate oozing from its center. There is something about melted chocolate that convinces me to throw all restraint for eating healthy out the window. Can you relate?
The same level of excitement isn't there for me with root vegetables. Until recently, I had never fully appreciated the treasure trove of flavors and nutrition that came from these foods. While a staple in many cultures across the globe, vegetables like turnips, beets, and rutabaga rarely appear regularly on my dinner table. This recipe was a game changer.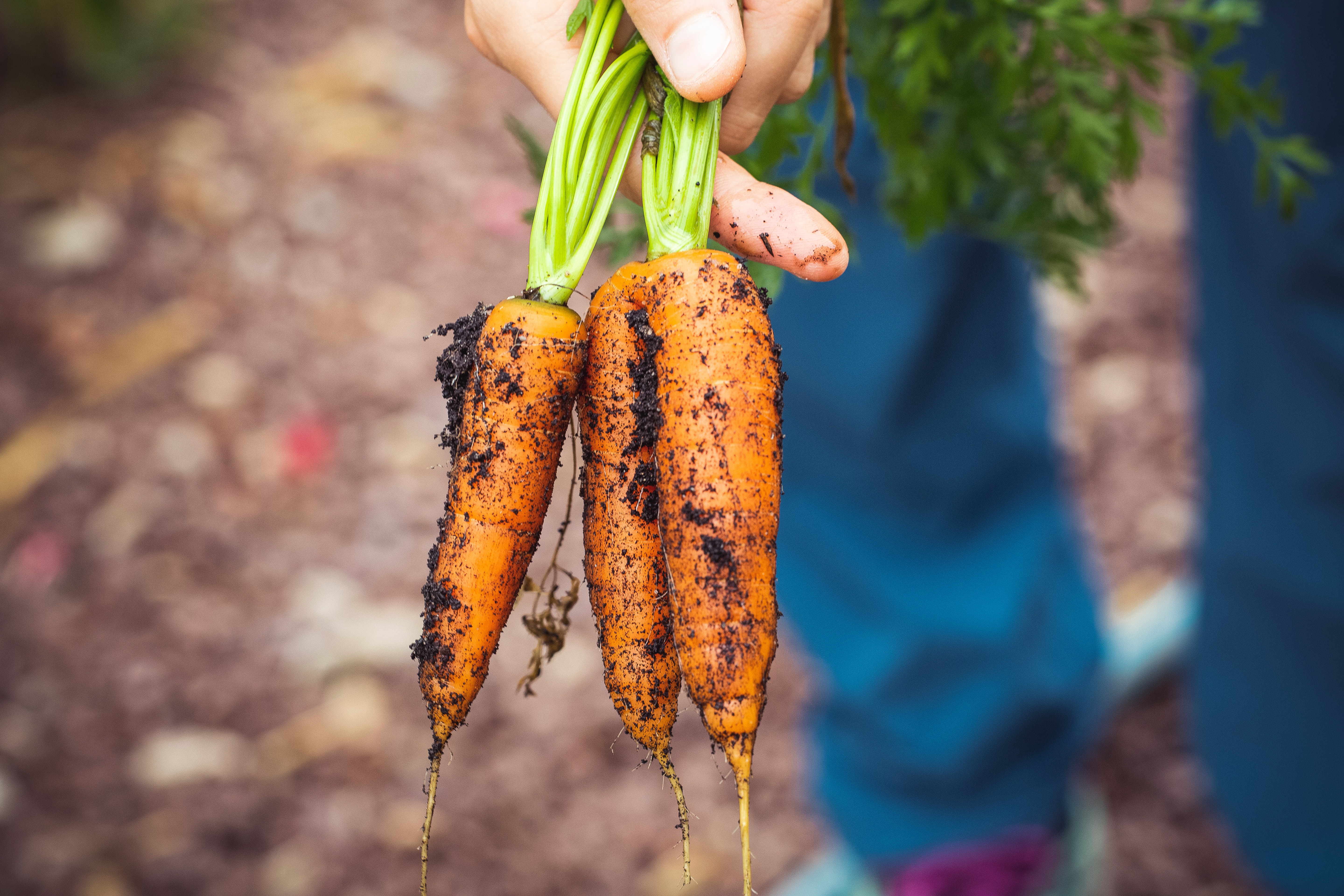 I use simple, commonly found vegetables in this recipe. Slow roasted, the combination of yellow and red beets, rainbow carrots, and fresh herbs like rosemary, thyme, and parsley dusted with a sprinkle of rock salt create a savory flavor with every bite. You can incorporate any combination of your favorite root vegetables in this dish. The magic happens when the fresh herbs and rock salt permeate the vegetables to bring out each of their unique flavors.
Discover how easy it is to fall in love with healthy, beautiful root vegetables in a brand new way. Best of all, those warm gooey chocolate chip cookies make the perfect dessert after a healthy serving of herb roasted root vegetables.
Looking for more healthy recipe ideas? Check out some of my favorites below:
I hope you enjoy this recipe! If you've made it please share it with me by tagging @culinarybutterfly on Pinterest.
Print Recipe
Herb Roasted Root Vegetables
Yum
Delicious healthy root vegetables slow roasted over a bed of fresh herbs and a sprinkle of rock salt create a fragrant and enticing flavor that permeates each and every vegetable. A beautiful compliment to steak, chicken, lamb, beef, or fish.
Heat the oven to 425° F. Remove the green tops of vegetables and discard or refrigerate to use in salads and soups.

Do not peel vegetables, instead wash, gently brush dirt from vegetables using a vegetable brush or your hands, and pat dry.

Lay rosemary, thyme, and parsley on the bottom of a roasting pan or glass baking dish. Lay the vegetables on top and season with salt. Seal the pan with tin foil and place pan over medium heat on stove top, allowing vegetables to heat up, about 1 minute. Once the salt begins to crackle inside pan, transfer pan to oven. Roast the vegetables 30 to 40 minutes, or until tender.

Remove the pan from oven, slice vegetables in half and transfer to a serving plate. Serve immediately.
Recipe Notes
The outer skin of the vegetables have a lot of valuable nutrition.
Leave skins on and rinse off any visible dirt.
Recipe by Lisa Soldo-Johnson for www.culinarybutterfly.com