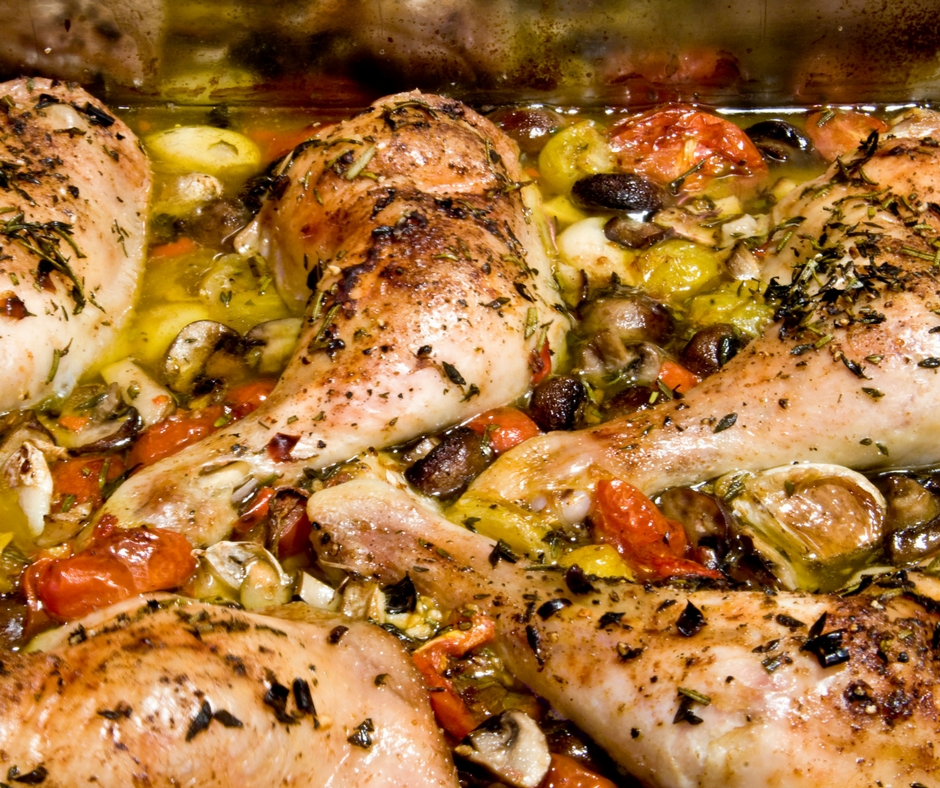 Kotopoulo Pikantiko
Zesty Greek chicken
Greece is known as the country of beautiful land, beautiful people and beautiful food. In my life's experience, I have always known the people of Greece to be a warm, generous and a wonderfully hospitable culture. Food is a large part of their lives, and Greek food is by far one of my favorites of the many Mediterranean styles of cooking. Let's just say; I've never met a spanakopita I didn't like.
Like most food in the Mediterranean, Greek food is colorful, healthy and explodes with flavor. Chicken is one of the staple meats used in Greek cooking, yet they have developed a wonderfully exciting way of creating something fresh and new from the basic roasted, grilled sautéed or fried chicken that debuts on most of America's dinner tables. Let me introduce you to Kotopoulo Pikantiko.
Kotopoulo Pikantiko is a spicy aromatic Greek chicken recipe that is slow simmered in a zesty tomato wine sauce and enhanced with a heavenly combination of spices like cinnamon, cloves, and allspice. The thing I like most about this recipe is that, like Greek food itself, it is uncomplicated, simple to make and in the end, completely worth the wait.
As they say in Greece, "Απολαύστε το φαγητό, απολαύστε τη ζωή!" – "Enjoy food, enjoy life!"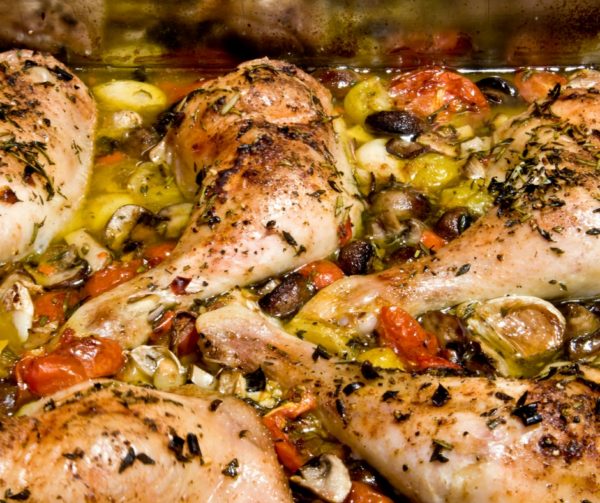 | | |
| --- | --- |
| | |
In large skillet, heat oil on medium-high heat. Add onions and garlic sauteing for 3-4 minutes or until translucent.

Squeeze lemon juice over chicken pieces and place into pan, sauteing for 5-10 minutes or until browned. Remove chicken from pan and set aside.

Pour in chicken stock, wine, tomatoes and juice, sugar, cinnamon, cloves, allspice, salt and pepper, stirring to combine.

Transfer chicken back into pan and cover, reduce heat and simmering for 45 minutes to 1 hour or until the chicken is tender.

15 minutes before chicken is done, add in olives and artichoke hearts, pushing them down into the sauce. Simmer until they chicken is done.
Recipe Notes:
Serve with a side of basmati rice and a tabouli salad for a complete Mediterranean meal.
Recipe adapted from World Food Greece by Susanna Tee