Lemon drop martinis are my all-time favorite drinks in the Martini family of flavors. In fact, my upcoming cookbook features the best lemon drop martini recipe on the planet, created by my good friend Ameneh Gounili.
One evening as I was sipping on one of her refreshing gulp-worthy martinis it occurred to me that they would make a pretty fabulous Popsicle's dessert on a warm evening with friends. That's how this sweet and sour adult treat was born.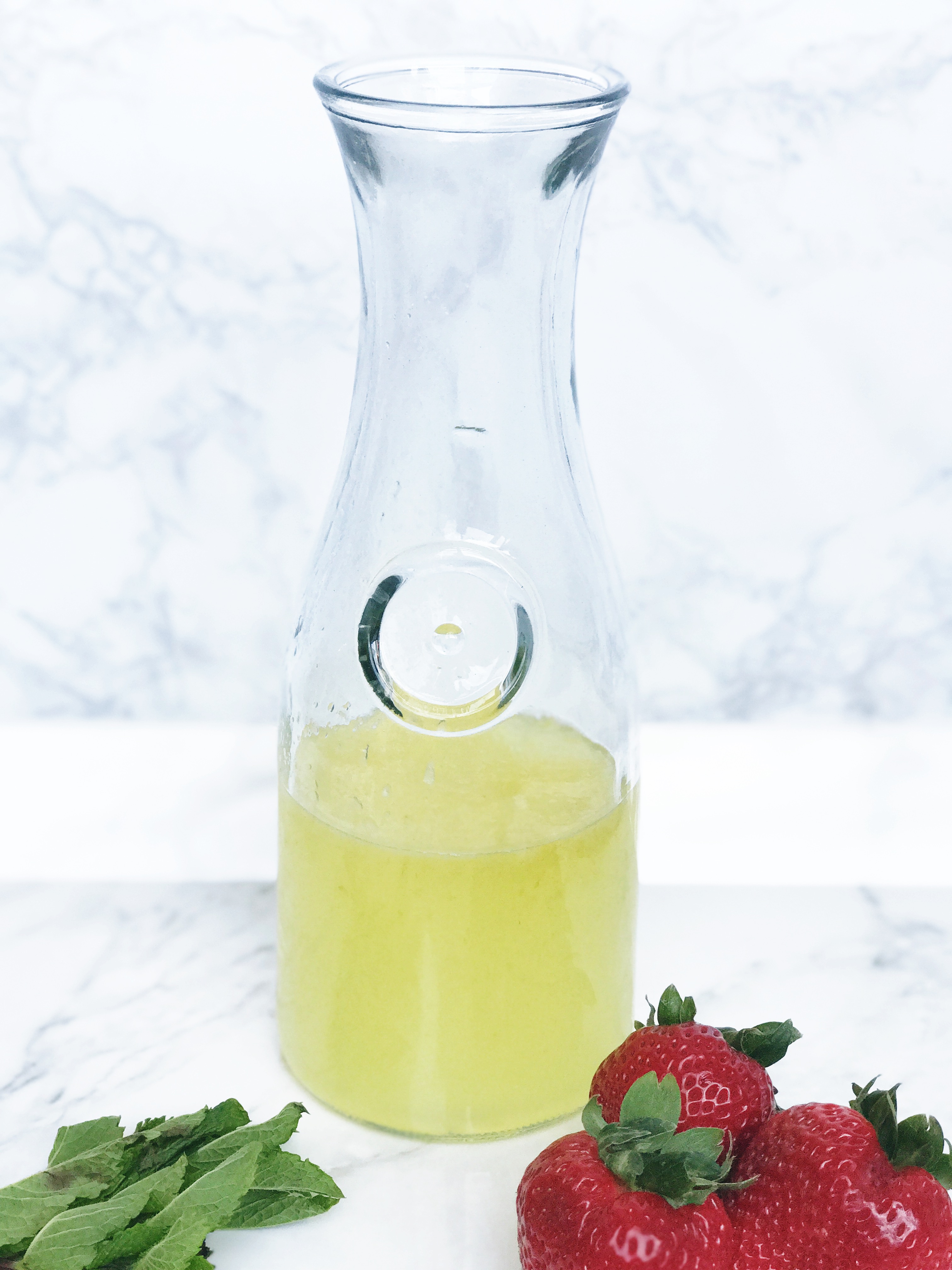 Made with just seven simple ingredients and my favorite stainless steel popsicle molds, these boozy popsicles are simple to make and freeze in only four hours. Disclaimer, although they freeze well, they also melt quickly. Unlike a good lemon drop martini that you sip slowly to enjoy, make sure you have a few napkins nearby because these bad girls will need to be eaten pretty quickly before they melt.
I warn you though, don't let their pretty appearance fool you. They can pack a small punch for lightweights like me after only 1 Popsicle. If you want to impress your martini-loving friends this summer, give this recipe a try. They make the perfect adult summer treat for parties, bbq's, or just a quiet evening on the deck with friends. Cheers!
Print Recipe
Strawberry Mint Lemoncello Popsicles
Yum
These Strawberry Mint Lemoncello Popsicles are made with sweet strawberries, fresh cool mint, and sour lemons, making the perfect adult dessert for your next warm-weather gathering. They are easy to make and ready in only four hours.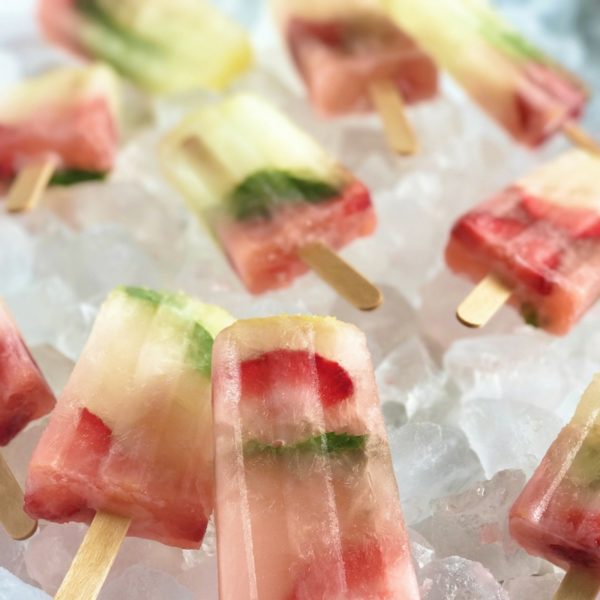 | | |
| --- | --- |
| | |
In a small pan, bring water and sugar to a boil over medium-high heat to make simple syrup. Prepare other ingredients while the syrup is heating up.

In a decanter or a pitcher, combine simple syrup, lemoncello, lemon juice, and lemon zest. Stir to combine.

Slice and cut strawberries into small 1/2-inch pieces. Wash and remove mint leaves from their stems.

Pour mixture into popsicle molds 1/2-inch to the top. Gently push mint leaf and 2-3 small strawberry pieces into each mold. Top off with any remaining mixture.

Place top on molds, add popsicle sticks and transfer to freezer for four hours or until frozen.
Recipe by www.culinarybutterfly.com