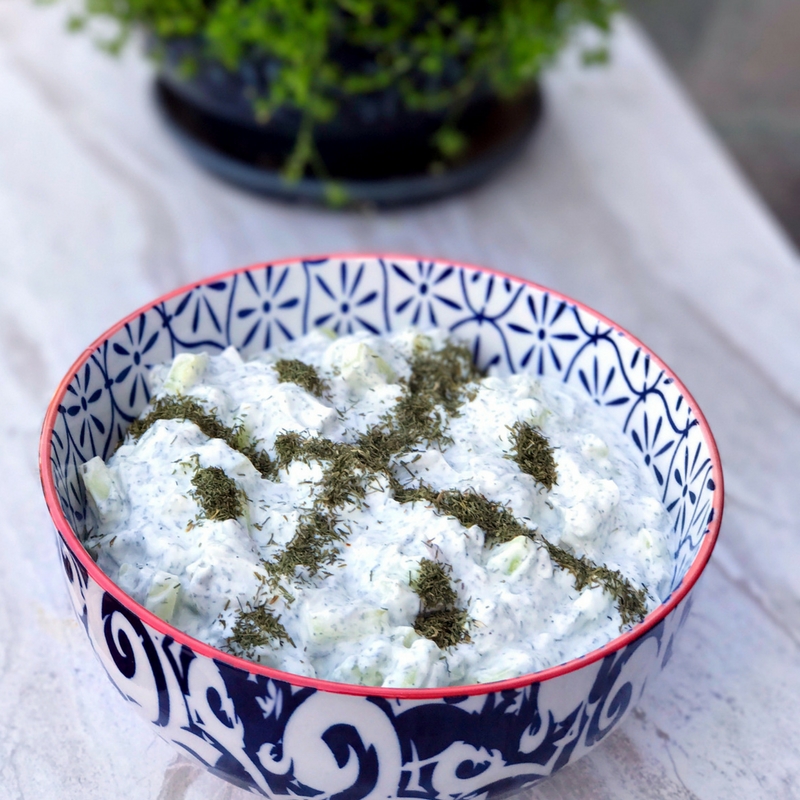 Mast-o-Khiar is a traditional Persian side dish made with yogurt (mast) and cucumber (khiar). This creamy yogurt dish is served with most Persian meals which typically includes meat and rice. Because of its irresistible flavor, I find Maast O Khiar utterly irresistible when it comes to the table. Simply put, I could eat the entire bowl.
Many of my Persian friends make Maast O Khiar in a variety of ways. Some use dried edible rose petals in place of mint, or they may add dried nuts and raisins for a little more texture. One of my favorite recipes is a more traditional version given to me by my friend Shaya. She keeps her Maast O Khiar fresh and simple by using only yogurt, cucumbers, mint, garlic, shallots sea salt, and a little black pepper.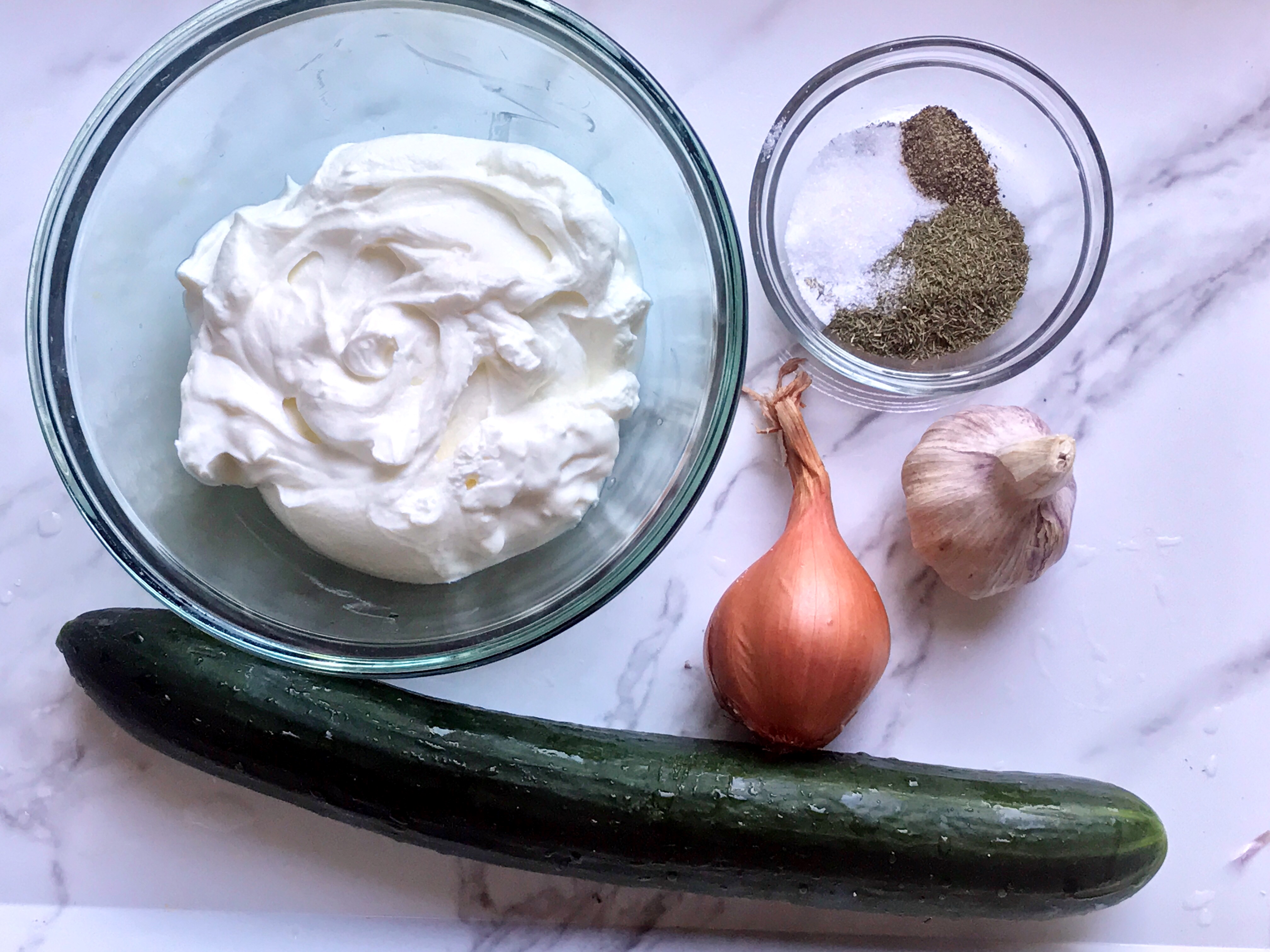 I have a little secret to share with you. Although Mast-O Khiar is traditionally eaten as a Persian salad or side dish, I find that this scrumptious yogurt dish pairs perfectly on top of fajitas, in sandwiches, as a dip with crackers and vegetables, spooned over gazpacho soup, or any recipe that is complimented by yogurt and cucumbers. However, my favorite way to enjoy Maast O Khiar is accompanied by a traditional Persian meal of saffron rice, chicken or beef kabobs, and salad Shirazi. Let me know if you come up with your own favorite way to use Maast O Khiar!
As they say in Persian or Farsi, لطفا ماست را منتقل کنید or "Please pass the yogurt"!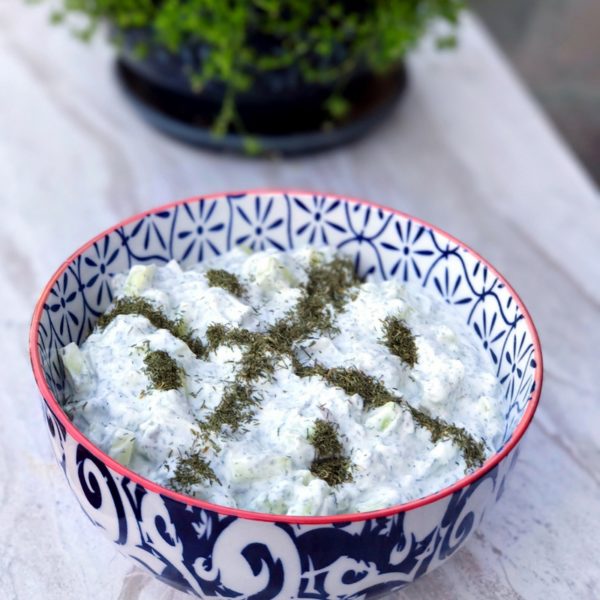 | | |
| --- | --- |
| | |
In medium bowl, mix yogurt, garlic, shallots, mint, salt, and pepper.

Peel and finely dice cucumbers into 1/4-inch cubes. Transfer into yogurt bowl and mix until combined.

Spoon Maast O Khiar into a serving bowl and garnish the top with dried dill and or dried rose pedals.

Cover and refrigerate until ready to serve.
Recipe Notes:
Mast-o Khiar is traditionally

served as a side dish

with rice and meat or appetizer with pita bread.
This dish is best when eaten the same day. The cucumbers lose liquid over time, creating a watery consistency in the yogurt.
One way to extend the life of Mast Khiar is to lightly sprinkle the prepared cucumbers with salt and allow them to drain in a colander for 30 minutes before adding to the yogurt, preserving the quality of this dish for a day or more.
Recipe by Shaya Chatrai for www.culinarybutterfly.com