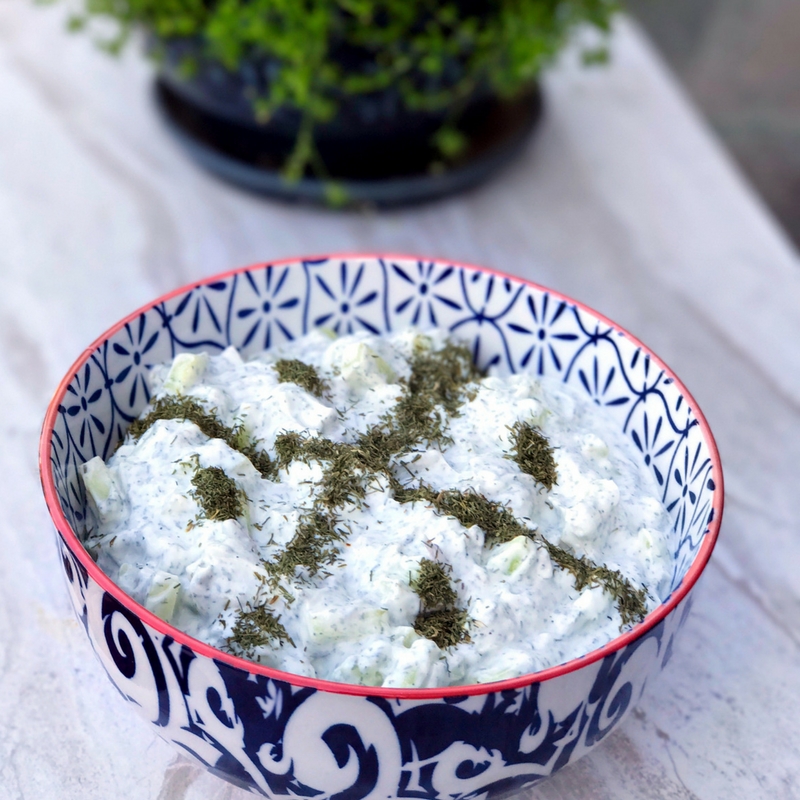 Mast- o– k hiar is a traditional Persian side dish made with yogurt (mast) and cucumber ( khiar). Many Middle Eastern cultures serve this creamy yogurt dish with meals that typically include meat and rice.
Many of my Persian friends make Maast o khiar in a variety of ways. Some use dried edible rose petals in place of mint, shallots instead of onions, and dried nuts, and raisins for a little more texture. This recipe is a traditional version using only yogurt, cucumbers, mint, garlic, shallots, sea salt, and a little black pepper.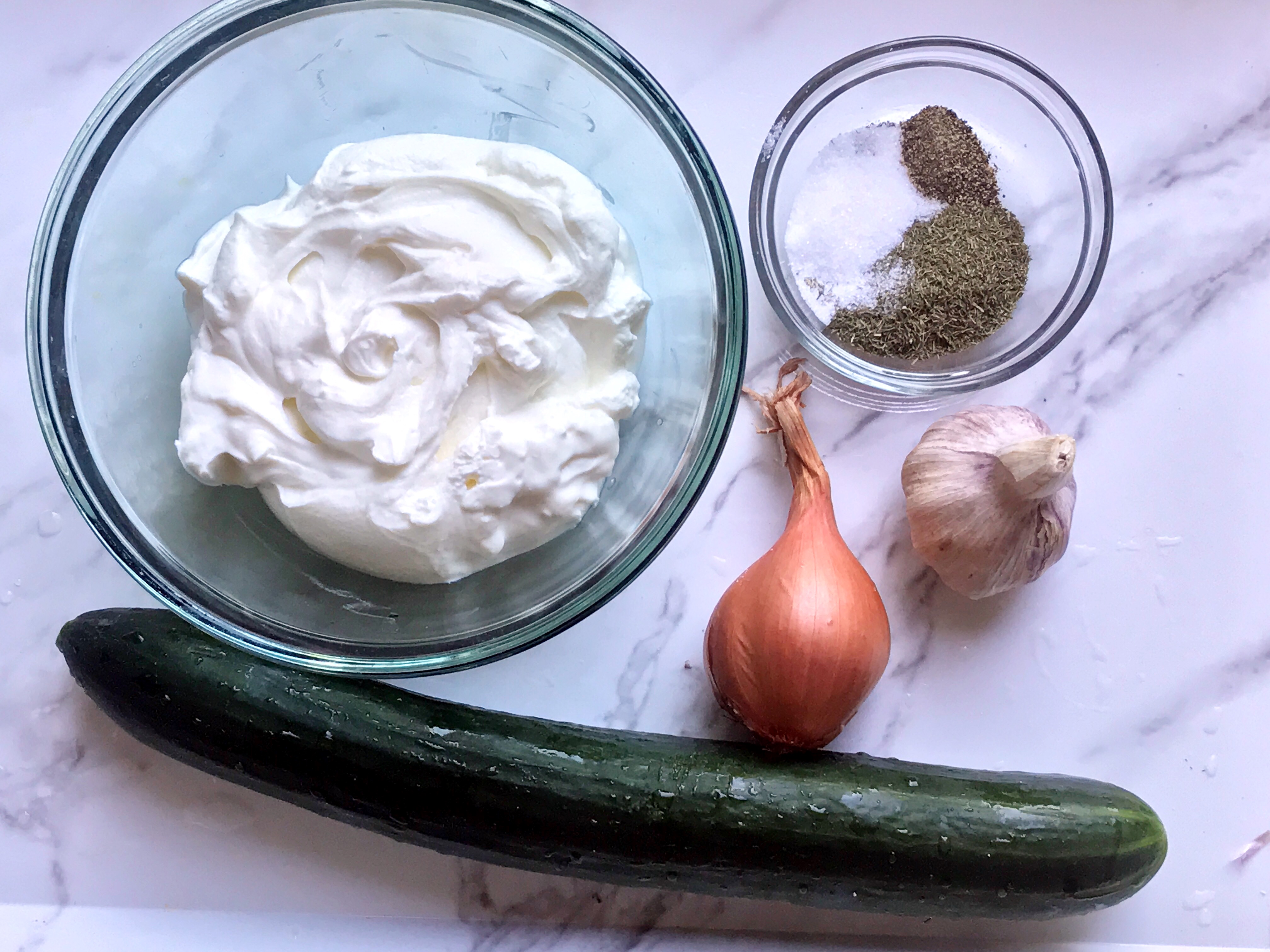 Mast- o khiar is traditionally eaten as a Persian salad or side dish but also pairs nicely topped over fajitas, sandwiches, a dip with crackers and vegetables, spooned over gazpacho soup, and any recipe complimented by yogurt and cucumbers. My favorite way to enjoy Maast o khiar is with a traditional Persian meal of saffron rice, chicken or beef kabobs, and salad Shirazi. I would love to know if you find your own favorite way to enjoy Maast O Khiar!
As they say in Persian or Farsi, لطفا ماست را منتقل کنید or "Please pass the yogurt"!
I hope you enjoy this recipe! If you've made it please share it with me by tagging @culinarybutterfly on Pinterest.
Print Recipe
Mast O Khiar - Persian Yogurt Dip
Yum
Mast o khiar is a traditional Persian side dish served with meat and rice. Enjoy it as a refreshing sauce over tacos, soups, gyros, and sandwiches.
In a medium bowl, mix the yogurt, garlic, shallots, mint, salt, and pepper.

Peel and finely dice the cucumbers into 1/4-inch cubes. Transfer into yogurt bowl and mix until combined.

Spoon Maast O Khiar into a serving bowl and garnish the top with dried dill and or dried rose pedals.

Cover and refrigerate until ready to serve.
Recipe Notes:
Mast-o Khiar is traditionally

served as a side dish

with rice and meat or appetizer with pita bread.
This dish is best when eaten the same day. The cucumbers lose liquid over time, creating a watery consistency in the yogurt.
One way to extend the life of Mast Khiar is to lightly sprinkle the prepared cucumbers with salt and allow them to drain in a colander for 30 minutes before adding to the yogurt, preserving the quality of this dish for a day or more.
Recipe by Shaya Chatraei for www.culinarybutterfly.com