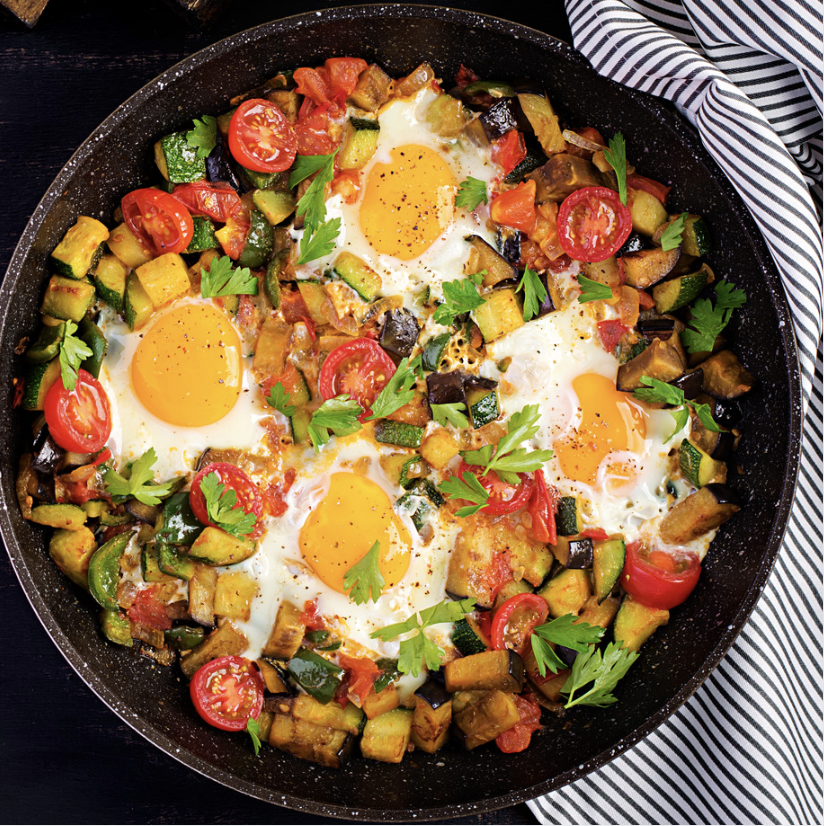 Spanish Breakfast Scramble is a hearty meal packed with flavor and health that can be enjoyed for any meal of the day. What gives this scramble Spanish influence is more substantial use of vegetables, a lighter sprinkling of cilantro, and commonly used spices like cumin and chili powder.  This delightful combination gives the soul to the flavor of the dish.
There is nothing better than starting the day enjoying a healthy dish that bursts with flavor and excitement. Though, I will admit, not every meal I make falls into the category of exotic flavors because sometimes you just want a delicious chocolate banana smoothie or a creamy dairy-free bowl of overnight oats. But on those mornings when your taste buds are calling for something more, Spanish Breakfast Scramble is the recipe
to choose.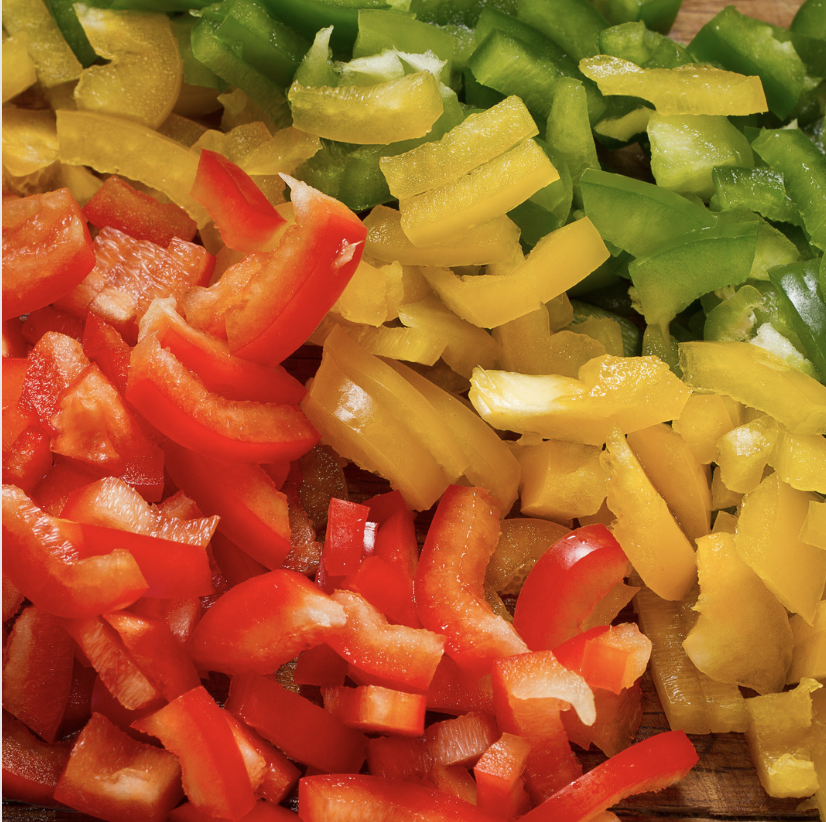 I especially love the versatility of this dish. Mostly, I try to incorporate ingredients I already have in my refrigerator. The vibrant flavor comes through a combination of fragrant spices that permeate the dish during the cooking process.
If you are short on time and want something delicious and healthy in 20 minutes or fewer, try my Spanish breakfast Scramble. A delicious way to start your day!
Print Recipe
Spanish Breakfast Scramble
Yum
A quick and easy breakfast scramble that is both savory and light. Packed with nutritional ingredients and bursting with a touch of Spanish flavor. Although this is traditionally a breakfast dish, you can enjoy it for a quick and easy meal any time of the day.
Heat olive oil in a large skillet over medium heat. Add the peppers, onions, and garlic, sauteeing 5 minutes or until onions are translucent.

Add the cherry tomatoes, cumin, chili powder, and salt, sauteeing 3 to 5 minutes or until tomatoes are soft but not mushy.

Toss in the cilantro (reserving some for garnish) and lime juice and divide between two plates.

Fry the eggs in a medium saute pan and cook to over easy. Lay the eggs over the vegetables, sprinkle cilantro on top and serve immediately.
- Have fun with this dish! Customize it to your liking by including your favorite vegetables and meat ingredients. Top it with poached eggs, hollandaise or hot sauce, the options are limitless.
Recipe by Lisa Soldo-Johnson for www.culinarybutterfly.com