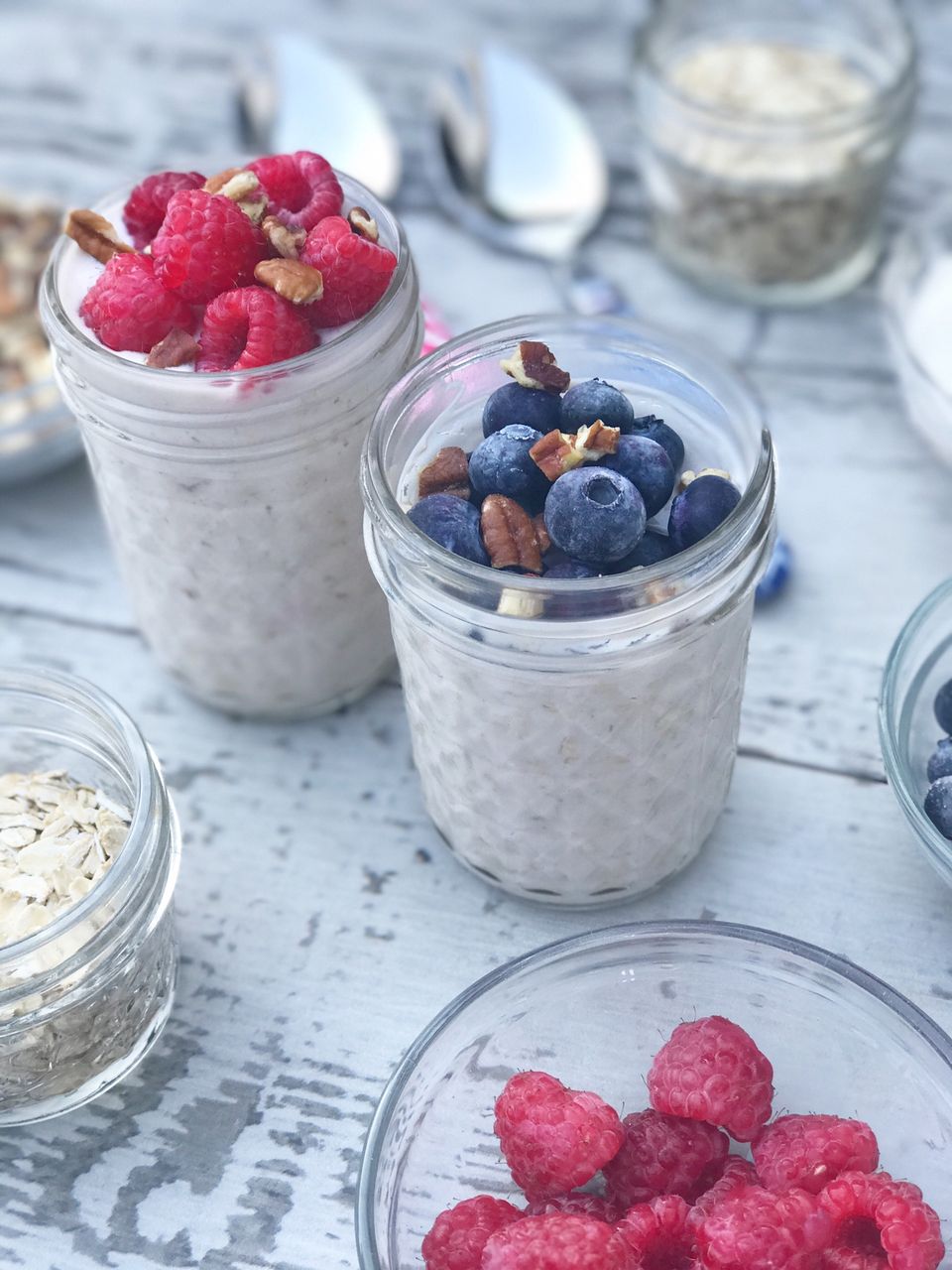 If you are a Pinterest fan or a cooking magazine connoisseur, you have probably noticed the abundance of overnight oats recipes exploding on the food scene. I love throwing a few of my favorite ingredients into a jar, giving it a shake, and tossing it into the refrigerator overnight for the perfect ready-to-eat breakfast in the morning.  My favorite part of this trend is the customizing you can do to create a simple breakfast in a glass that speaks to you and your family's taste. I especially love tossing in a few tablespoons of my Breakfast and Snack Granola for a little extra goodness.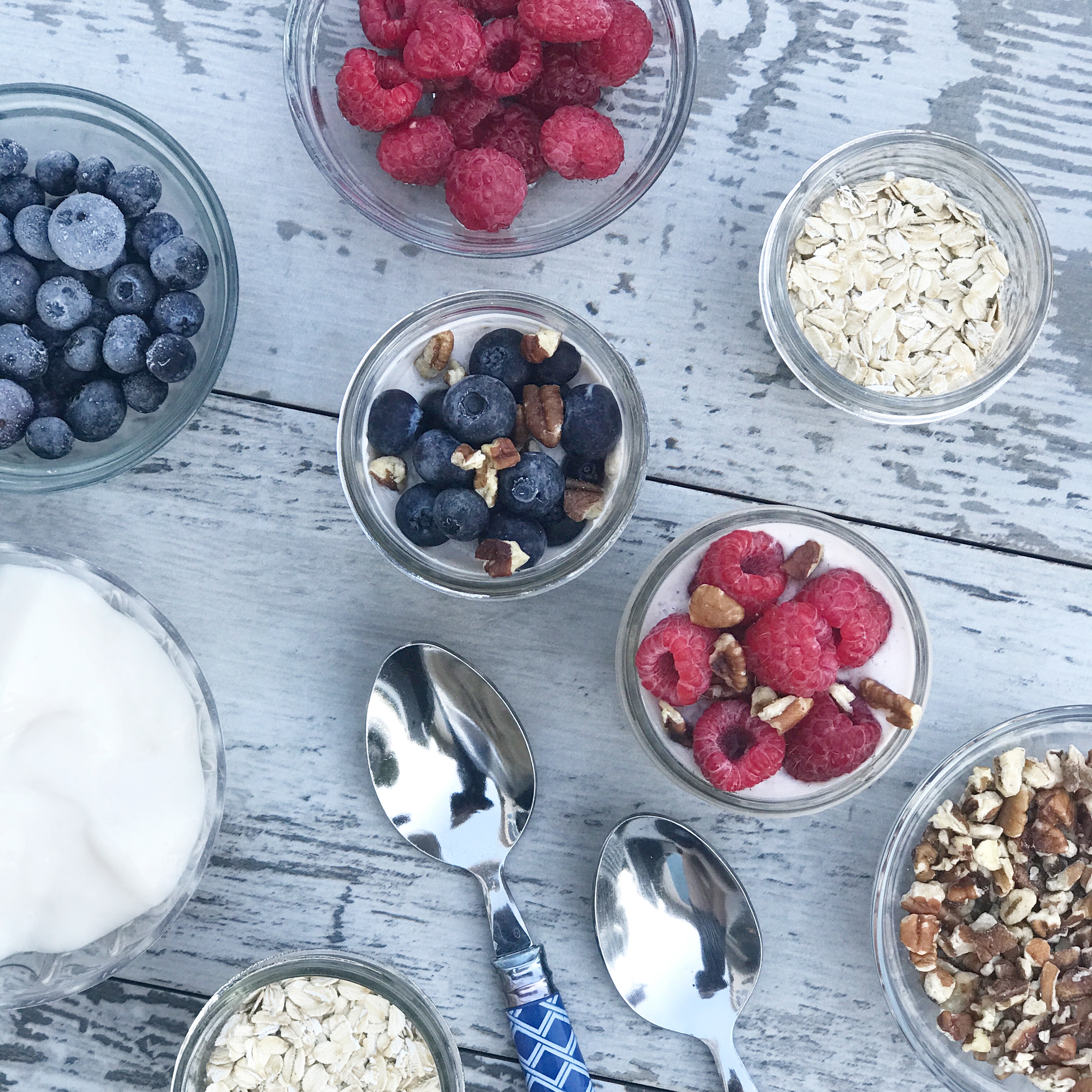 Call me a rebel, but I like to reinvent the wheel, especially with food. I created my version of these overnight oats in a healthy, dairy-free version that my entire family will want to eat.  My kids like fresh berries and nuts mixed with vanilla coconut yogurt and a variety of dairy-free milk.  I've tried almond milk, cashew milk, Brazil nut milk, coconut milk and even Pecan "Malk" and to be honest, they were all pretty darn delicious! If you plan on making this recipe often, I recommend finding the combination you love and then tweaking it every time you make a new batch to keep your breakfast fresh and exciting.  Oh, and this recipe makes a perfect to-go snack you can toss in your bag and enjoy mid-day when you are feeling hungry.  Just remember to bring a spoon!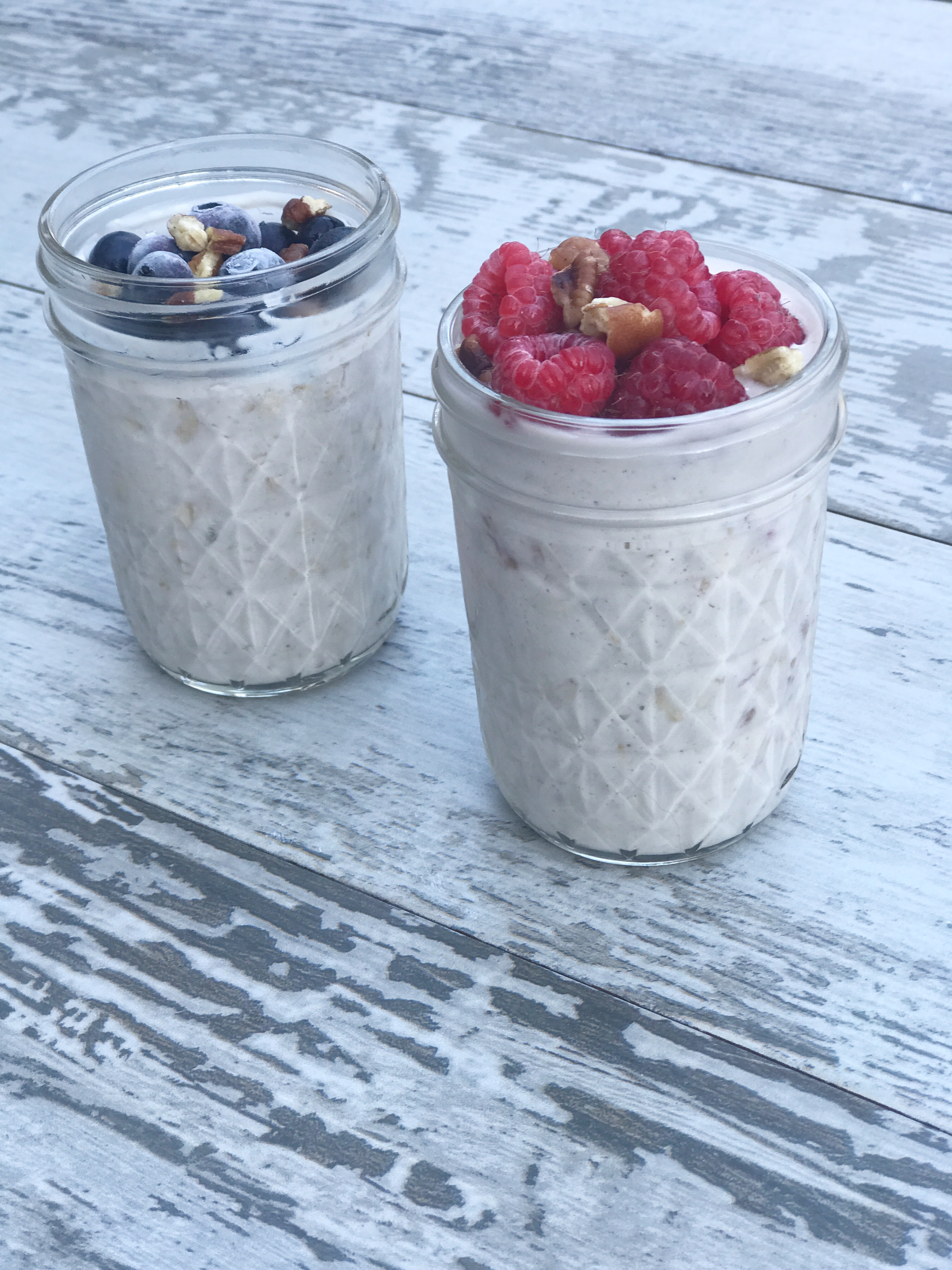 Print Recipe
Dairy-Free Overnight Oats Recipe | Breakfast in a Glass
Yum
Looking for simple and tasty dairy-free overnight oats recipes?. Choose your favorite ingredients and make it the night before for the perfect grab and go healthy start to your day!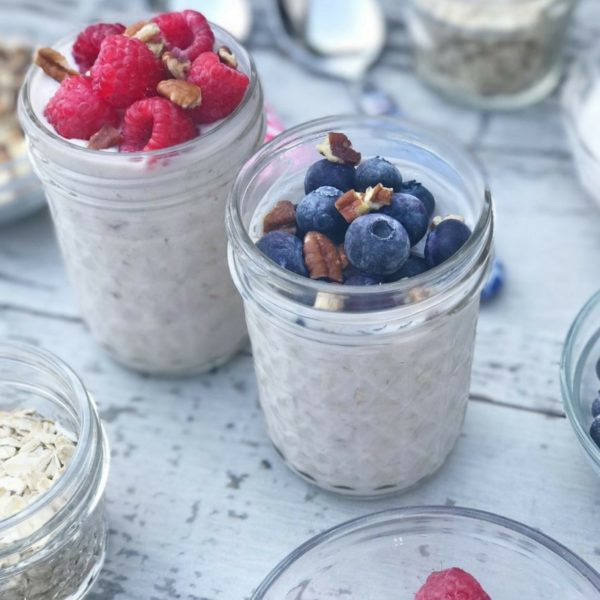 | | |
| --- | --- |
| | |
Add oats, nut milk, yogurt, chia seeds, vanilla extract, and fresh fruit to a half-pint mason jar.

Cover jar with lid and screw to lightly tighten. Shake jar gently until all ingredients are mixed together.

Refrigerate overnight or up to 3 days. Remove lid, top with fruit and other ingredients of your choice (e.g., nuts, coconut shreds, chocolate chips, etc.)
Recipe by Lisa Soldo-Johnson for www.culinarybutterfly.com