How to make Smashed Cucumber Salad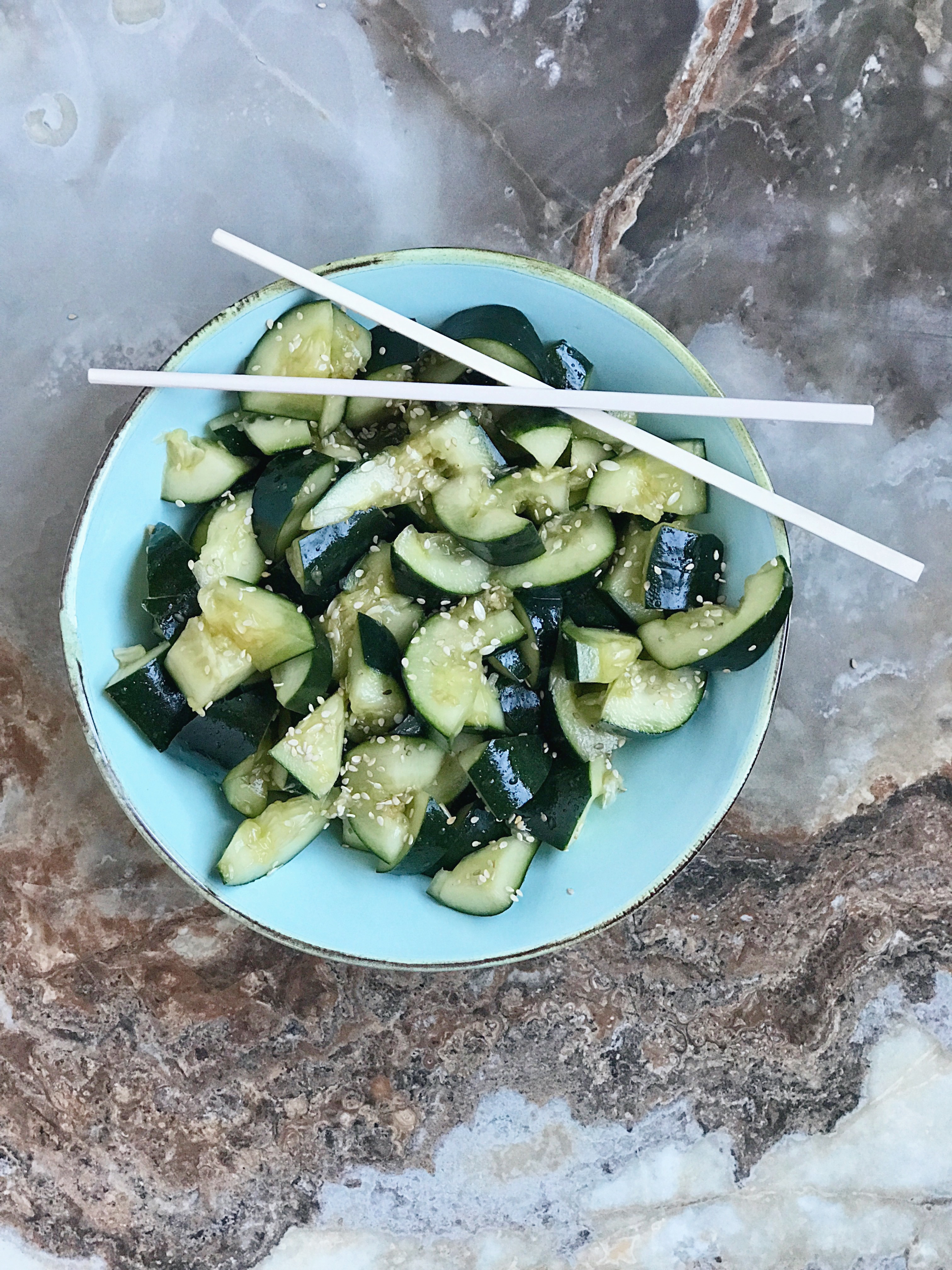 Cucumbers are incredibly versatile when it comes to global food.
Like a clever chameleon, this vegetable adapts and changes to almost any recipe it is used in without losing its identity as a delicious vegetable.
From soups and salads to sandwiches and appetizers, and even cucumber infused water, this crunchy green vegetable has no limits to what it can do to add texture and taste to the right recipe.
Even as a stand alone, cucumbers are an excellent go-to option for quick and easy salads like this Smashed Cucumber Salad, created by my friend Rachael Huang, from China.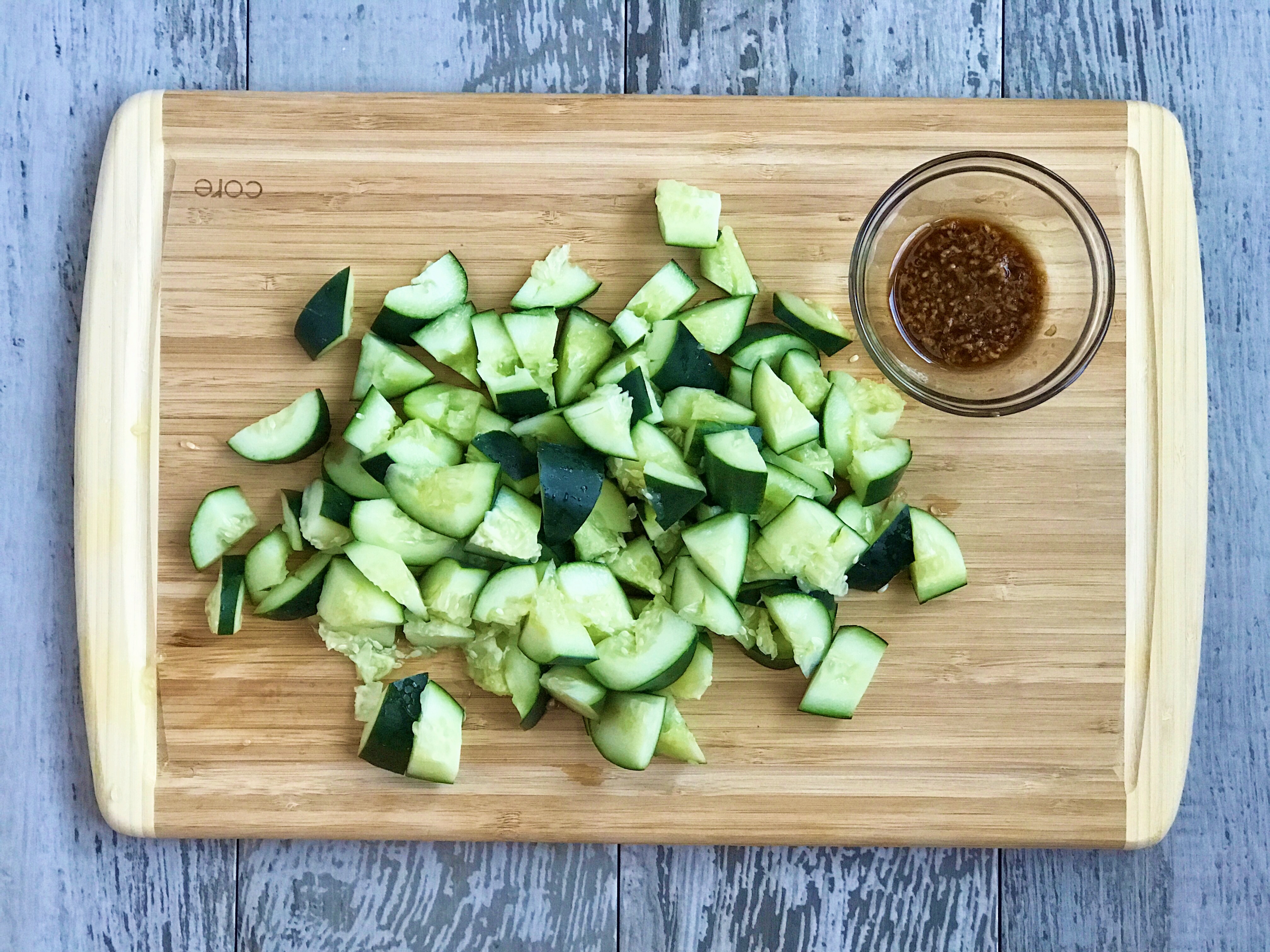 Rachael has a gift for creating recipes that are simple, quick, healthy, and uniquely delicious.
As a business owner and mother of two, she still insists on making fresh, healthy dinners every night for her family, even after a long day at work.
I'm always excited to hear about Rachael's newest recipe creation because I know that what ever she comes up with, it's not only going to be delicious, but it's going to be easy to make too.
This salad is one of my favorite recipes of hers because it's uses only a few simple ingredients and can be done and on the table in 30 minutes or less.
Now that's the kind of recipe to love.
Look for more of Rachael's delicious Chinese recipes in my upcoming cookbook under the chapter, China.
Print Recipe
How to Make Smashed Cucumber Salad
Yum
Smashed cucumbers marinated in a sweet sesame marinade and lightly tossed with crunchy sesame seeds.
Cut off ends of cucumber and discard. Using the side of your cutting knife, pound one side of the cucumber to partially smash and break the skin, softening the meat inside. Roughly chop into 1/2-inch pieces and transfer to a large bowl.

In a small bowl, mix garlic, salt, sugar, soy sauce, vinegar, and sesame oil. Pour over cucumbers, toss and refrigerate for 30 minutes.

Top with sesame seeds before serving.
Recipe Notes:
Use cucumbers with thinner skins.
Smashing cucumbers before adding ingredients brings out the flavor of the cucumber and makes it softer to eat.
Refrigerating for 30 minutes helps to infuse flavors.
This is an excellent salad to serve with

oily foods

because it helps to balance out the greasy foods.
This salad is refreshing and feels good to eat.
Recipe by Rachael Huang for www.culinarybutterfly.com