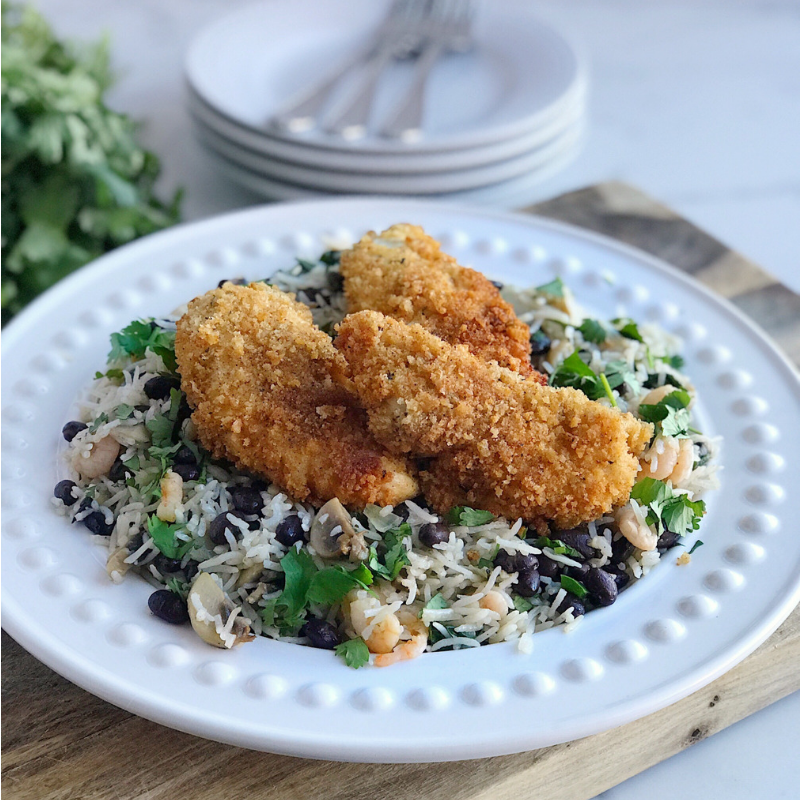 Cajun Fried Chicken Tenders are the perfect meal to make when you need to get dinner on the table in under 30 minutes.  Using only four simple ingredients including chicken, eggs, Panko bread crumbs, and Cajun seasoning, this dish bursts with flavor and pairs perfectly with your favorite side dish or salad.
The magic behind this dish is my DIY Cajun Seasoning.  I find making your own Cajun spice using a variety of fresh organic spices or whatever you already have on hand in your spice cabinet, makes a huge difference in the final flavor of the dish.  Although you can purchase Cajun seasoning at your local grocery store, nothing beats the dramatic flavor when made fresh from your kitchen.
What I love most about this Cajun seasoning are all the delicious recipes you can make with it.  Here are a few delicious ideas to try!
I prefer to pair my Mushroom and Shrimp Cajun Black Beans and Rice with the Cajun Fried Chicken Tenders. The Cajun flavoring in the rice dish is subtle, leaving room for flavors like mushrooms, shrimp and cilantro to take center stage, so it really partners well with the flavor-packed taste of the Cajun chicken.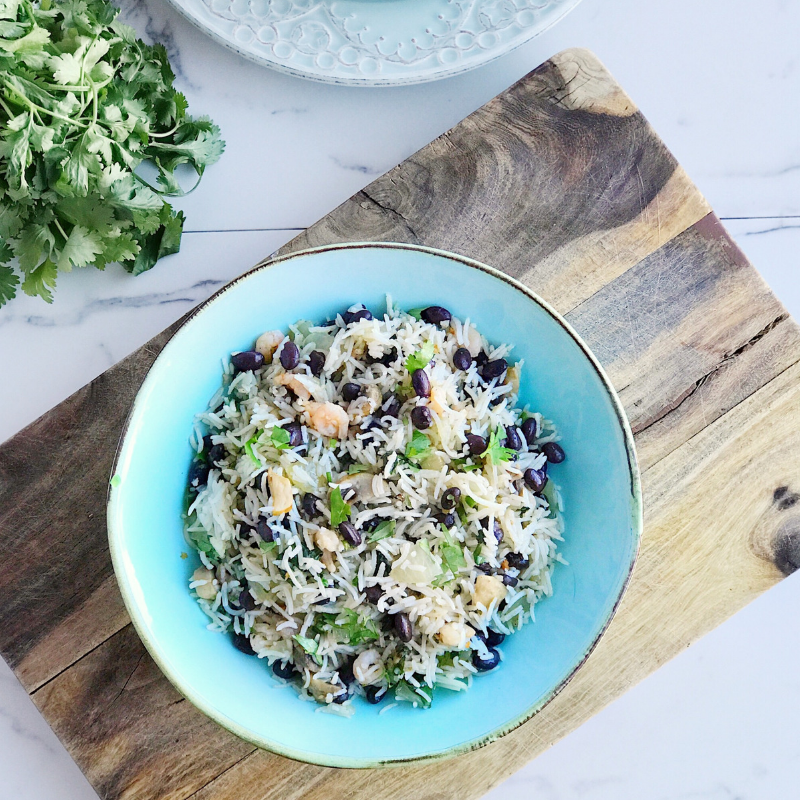 The next time you are in a crunch to get dinner on the table fast or you are in the mood for some good ole down-south Cajun cooking, give both recipes try.
I hope you enjoy this recipe! If you've made it please share it with me by tagging @culinary.butterfly on Instagram or @culinarybutterfly on Pinterest, or by using the hashtag #culinarybutterfly on Facebook
Print Recipe
Cajun Fried Chicken Tenders
Yum
Flavorful Chicken tenders tossed in Cajun breadcrumbs and quickly fried in light oil. The perfect solution for a quick and easy meal the entire family will love.
Rinse and pat dry the chicken tenders.

Whisk together the eggs In a bowl large enough to dip chicken tenders.

In a separate bowl or plate, toss together the bread crumbs and Cajun seasoning until evenly combined.

Heat oil in a large saute pan over medium-high heat.

Coat the chicken tenders with the egg mixture before completely coating each piece with the Cajun bread crumbs.

Transfer breaded chicken to the hot oil. Cook over medium-high heat for 3 to 4 minutes. Flip chicken over and continue to cook the chicken for an additional 2 to 3 minutes until chicken is cooked through, being careful not to overcook as the meat will continue to cook after it is removed from the heat.

Using tongs, remove the chicken from the oil and transfer to a paper towel, allowing it to rest for 2 minutes before plating.
Recipe by Lisa Soldo-Johnson for www.culinarybutterfly.com