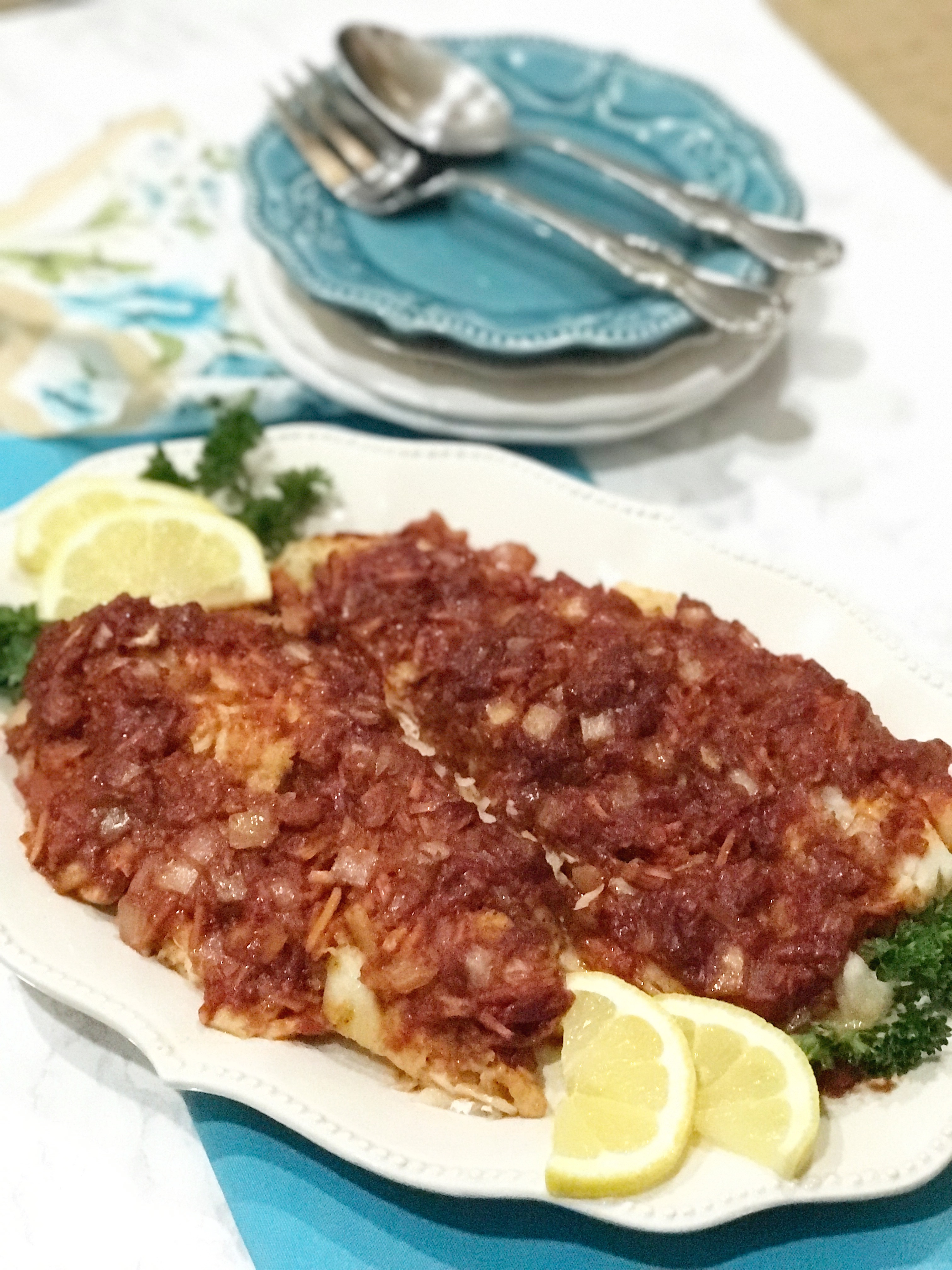 "All that I am or hope to be, I owe it to my mother".Abraham Lincoln
That was a famous quote by our sixteenth President of the United States. Those words of wisdom stand even today when it comes to the power and influence a mother has on her child. It's funny, but when I meet the mothers of my friends, I tend to fall in love with them on the spot. It's like meeting a girlfriend 20 years in the future and getting to see what she will be like when she is a grandmother. This is exactly how it felt when I met Maya, the beautiful Russian mother of my friend Natasha. Her infectious smile and quiet inner confidence matched her daugther's personality perfectly.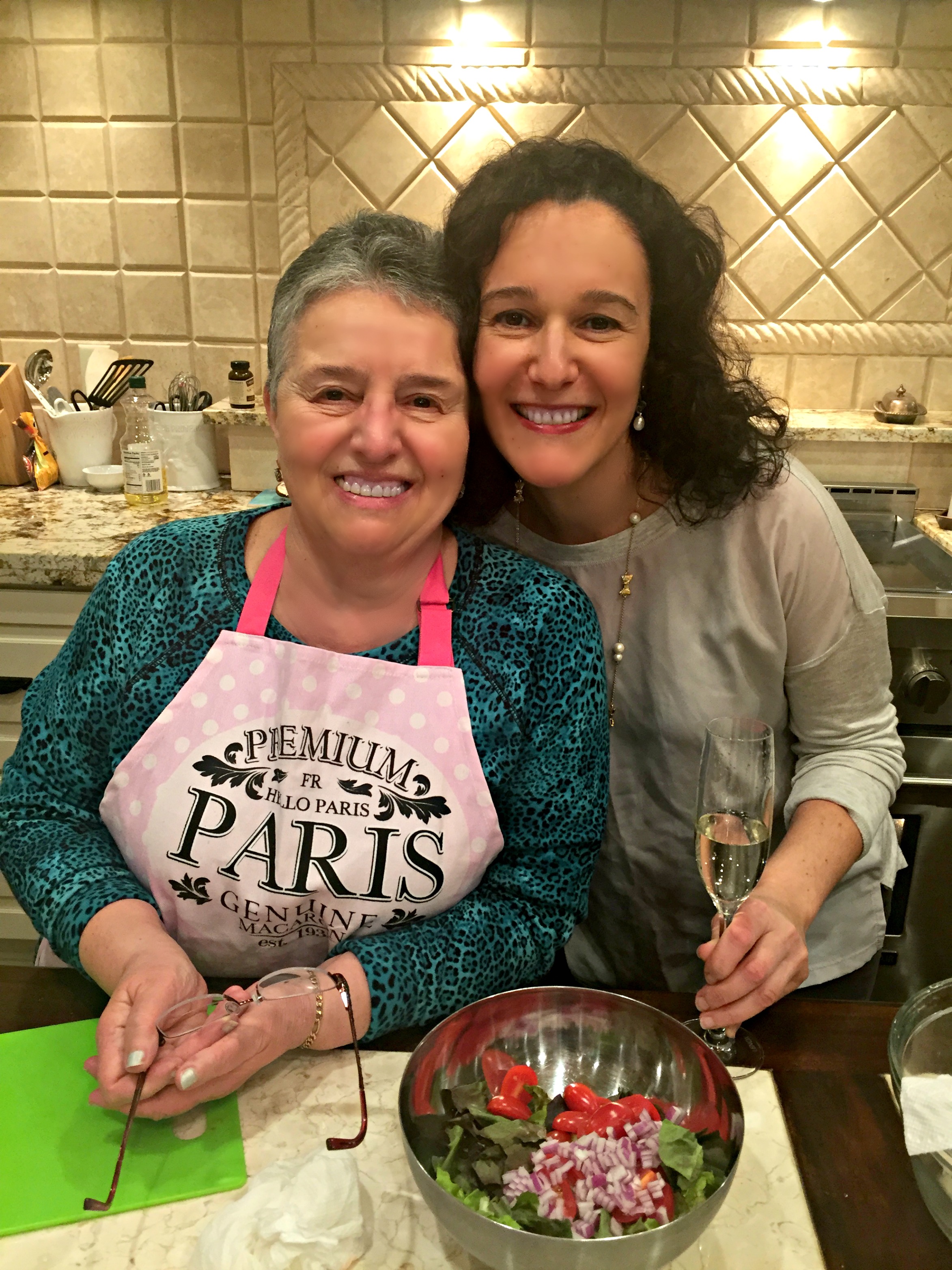 Many years ago, Natasha and her family moved from Kiev, the capital city of Ukraine to the United States. Luckily for me, both Maya and Natasha brought the art of Russian cooking with them, and I had the privilege of experiencing their authentic Russian cuisine at dinner one evening. There is a famous Russian saying that goes like this, "Аппети́т прихо́дит во вре́мя еды́" or "The appetite comes during eating." Oh boy, was that ever true?
Together, Maya and Natasha made three mouthwatering dishes that kept my mind wanting more even days after enjoying the meal. Russian Stuffed Peppers, Salad Olieve, and this recipe, Russian Baked Cod in Zesty Tomato Sauce. It was truly a dining experience to relive.
Since many of the ingredients used in each of these recipes are basic items used in everyday cooking, I asked the mother/daughter duo what makes their food and its flavors so unique from other cultures? Their reply was simple, "We try to cook from our heart." And from their heart they did. I loved every bite of it.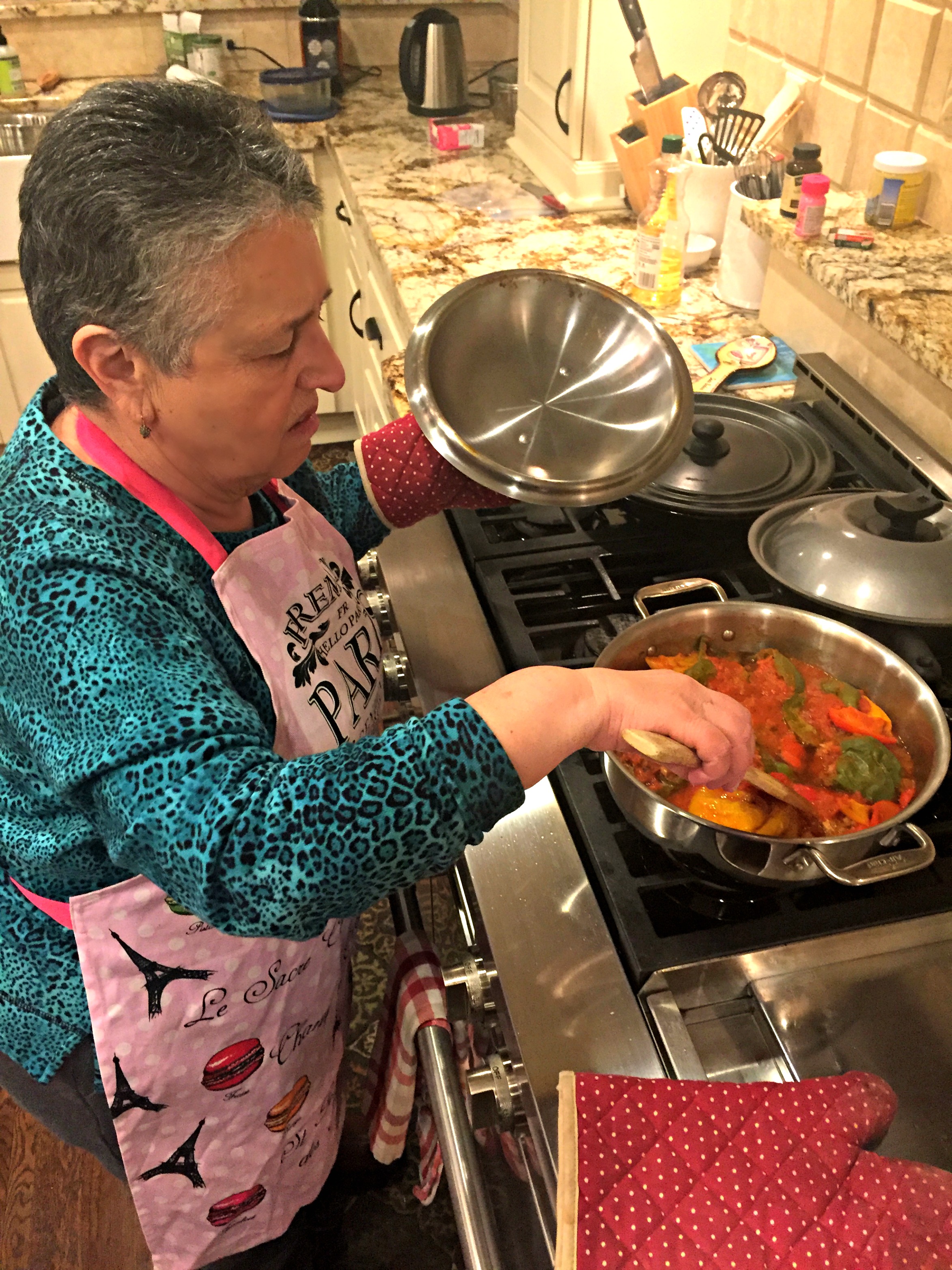 I asked Natasha if I could feature her and a few of her recipes in my upcoming global cookbook since her style of cooking was unique from all of the other countries I am writing on. She suggested that we include her mother and I was very happy to oblige! There is another old Russian proverb that goes like this, "Бери́сь дру́жно, не бу́дет гру́зно." Translated it means, "Many hands make light work. Or, Take hold of it together, it won't feel heavy".
I'm delighted to give you a sneak peak of one of their delicious recipes called Russian Baked Cod in Zesty Tomato Sauce. I hope you enjoy it as much as I do. Look for more of Natasha & Maya's Russian recipes in my book, coming soon.
Print Recipe
Russian Baked Cod in Zesty Tomato Sauce
Yum
A traditional Russian appetizer called Treska v tomatnom souse - Zakuska. This dish is served cold as an appetizer, or hot as an entree.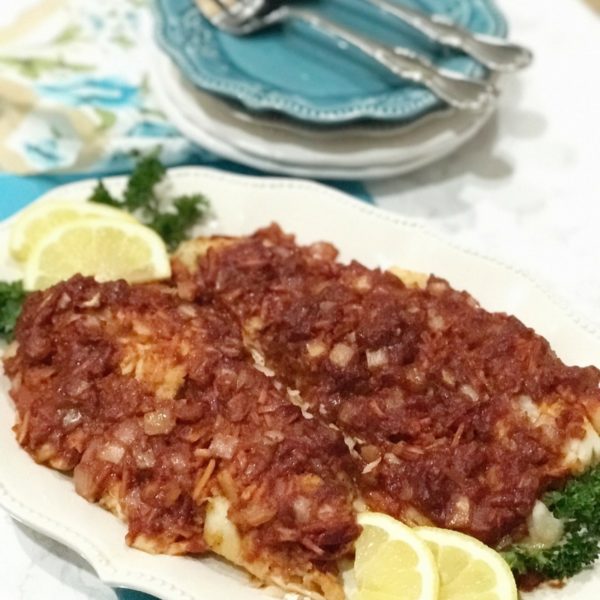 | | |
| --- | --- |
| | |
Preheat oven to 350 degrees Fahrenheit.

Wash and pat dry fish. Sprinkle with salt and pepper, transfer to plate, cover and refrigerate overnight before cooking. This creates a better flavor in the fish. Remove from refrigerator 1 hour before preparing to bring it to room temperature.

In medium skillet, heat oil 6 tablespoons oil over medium-high heat.

Flour both sides of cod and brown fish about 3 minutes on each side or until lightly browned.

Gently transfer filets to a 9 x 12 baking dish.
In medium pan, heat remaining 2 tablespoons oil over medium-high heat.

Sauté onion and carrots 3-4 minutes until soft, adding more oil if needed. Add tomato paste, bay leaf, sugar, salt, pepper and water, stirring to combine.

Bring sauce to a boil, remove from heat and pour over fish.

Transfer fish to oven and bake 25-30 minutes or until fish is done.

Remove fish from oven, squeeze lemon juice over fish (optional) and set aside to cool. Cover and refrigerate until cold or serve fish hot as a main course with rice or Salad Olevie.
Recipe Notes:
This traditional appetizer dish is served cold. You can also serve it hot with rice as an entree.
Make fish a day ahead if you are serving cold as an appetizer.
Recipe by Natasha Baig and her mother Maya for www.culinarybutterfly.com