How to make lentil salad with pomegranates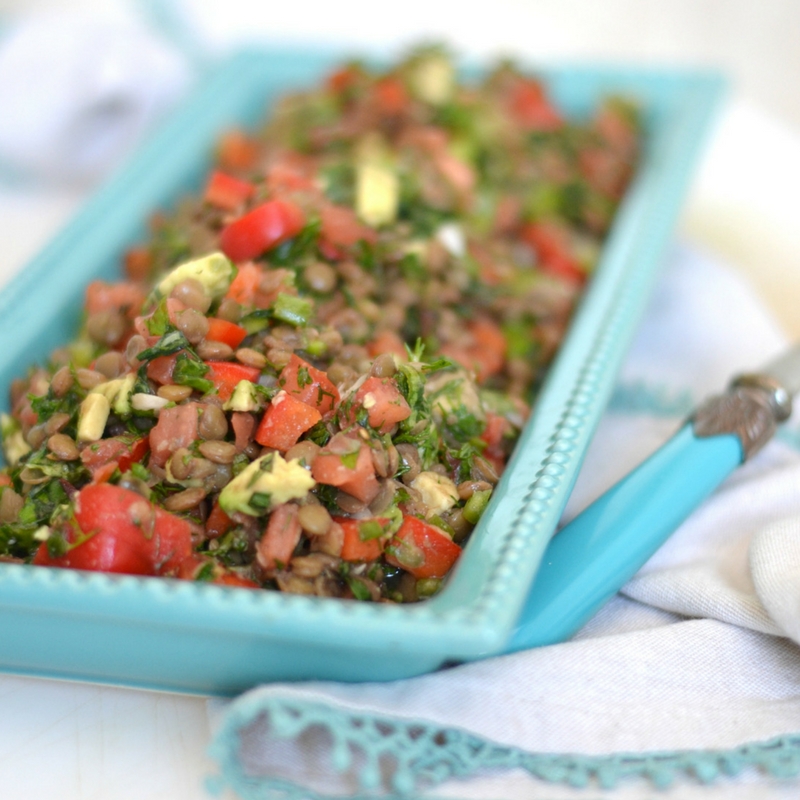 I have some of the most amazing friends from all over the world. They bring with them decades and sometimes centuries of culture and traditions that make their friendship unique.
My friend, Suheyla, was born in Midyat Turkey although her nationality is Assyrian. She speaks a beautiful language called Aramaic, which is the original language of Jesus.
I am delighted to have the opportunity to feature Suheyla's story and her recipes in my upcoming book.
Mediterranean food occupies a significant portion of my book since I include the countries, of Turkey, Iran, and Israel. Suheyla's Lentil Salad with pomegranate is one of the first recipes I tested for the book.
The Turkish spelling for this delightful salad is "Mercime Salata ile nar püresi", which translates to Lentil Salad with Pomegranate Dressing.
It's a full-bodied salad packed with fresh herbs, raw vegetables, and soft lentils tossed in a flavorful pomegranate dressing. The flavor explosion is part of what makes this salad so delicious.
My favorite way to serve this salad is paired with beef, chicken or white fish, accompanied by a side of rice and a homemade Persian yogurt & cucumber salad called "Maast O Khiar.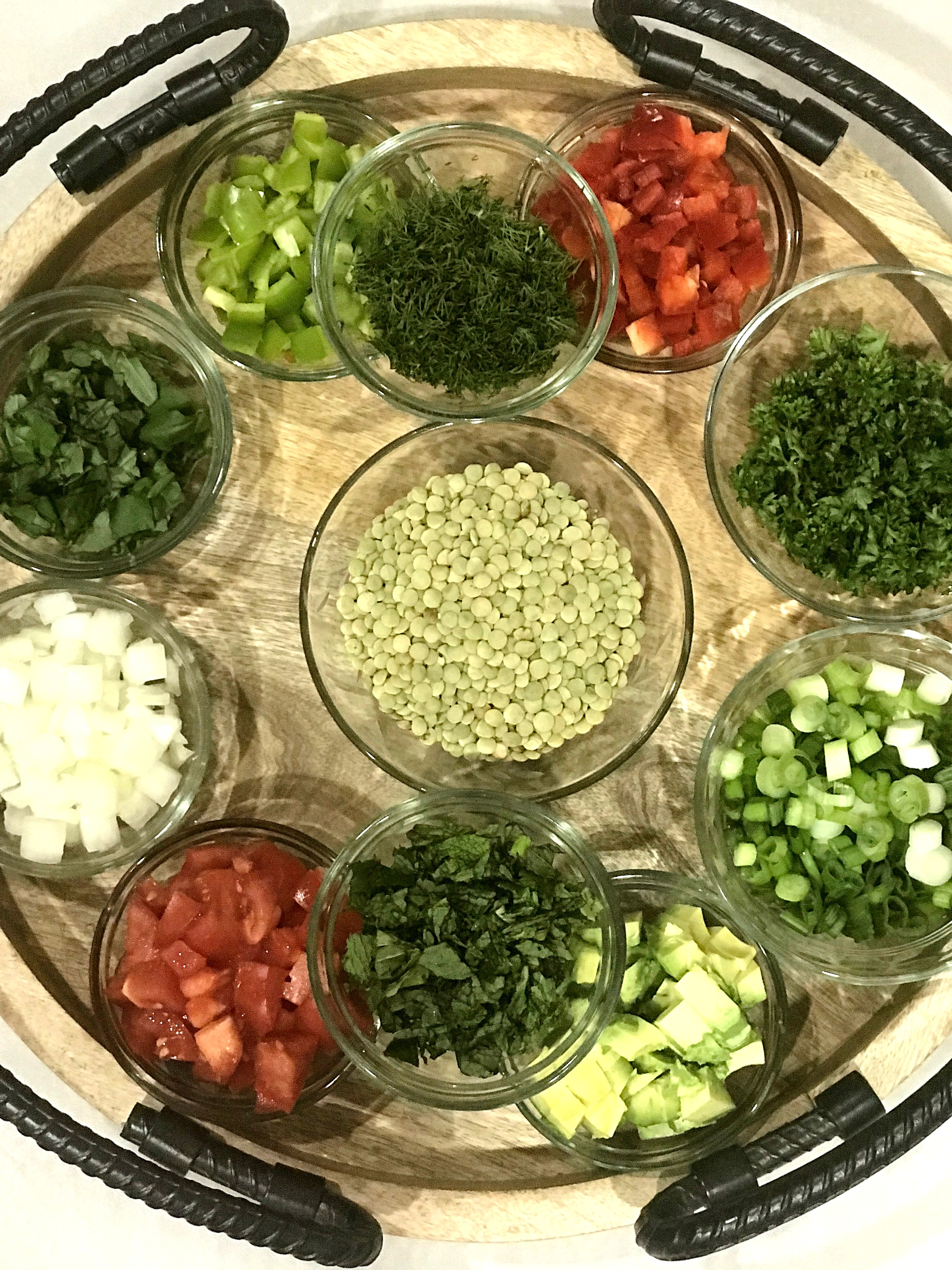 If I were to pick a second language to speak, Aramaic would be at the top of that list because of the rich history behind it.
When I asked Suheyla to share a traditional toast in Aramaic, she said, "Hubo", which translates to love.
Now that's a beautiful sentiment that I think represents Suheyla and the Assyrian culture very well.
As they say in Aramaic, "Hanyoutho" or Have a nice meal.
Print Recipe
Lentil Salad with Pomegranata
Yum
This salad is packed with fresh raw vegetable and herbs and tossed with soft lentils and sweet pomegranate syrup. It makes a wonderful side dish for any meal, or as a light, healthy lunch on its own.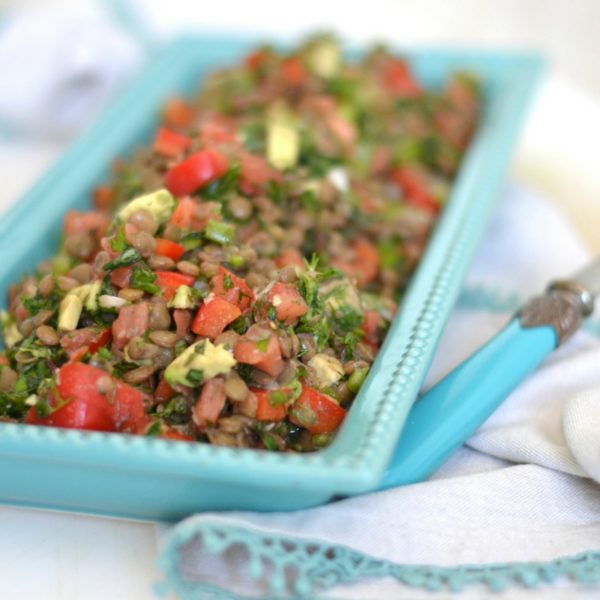 | | |
| --- | --- |
| | |
Place lentils in a pan, cover with 1-inch water and boil 5 minutes. Reduce heat to medium-low, cover and let simmer until tender. The cooking time can range between 30-45 minutes depending on the age and variety of lentils you use. Drain in colander and set aside.

In large bowl, whisk together olive oil, lemon juice, pomegranate juice concentrate, cayenne pepper, salt and pepper.

In large bowl, add lentils, tomatoes, peppers, onions, avocado, basil, parsley, mint, dill and green onions. Pour dressing over salad and toss together until well combined.

Refrigerate until ready to serve.
Recipe by Suheyla Kerkinni for www.culinarybutterfly.com