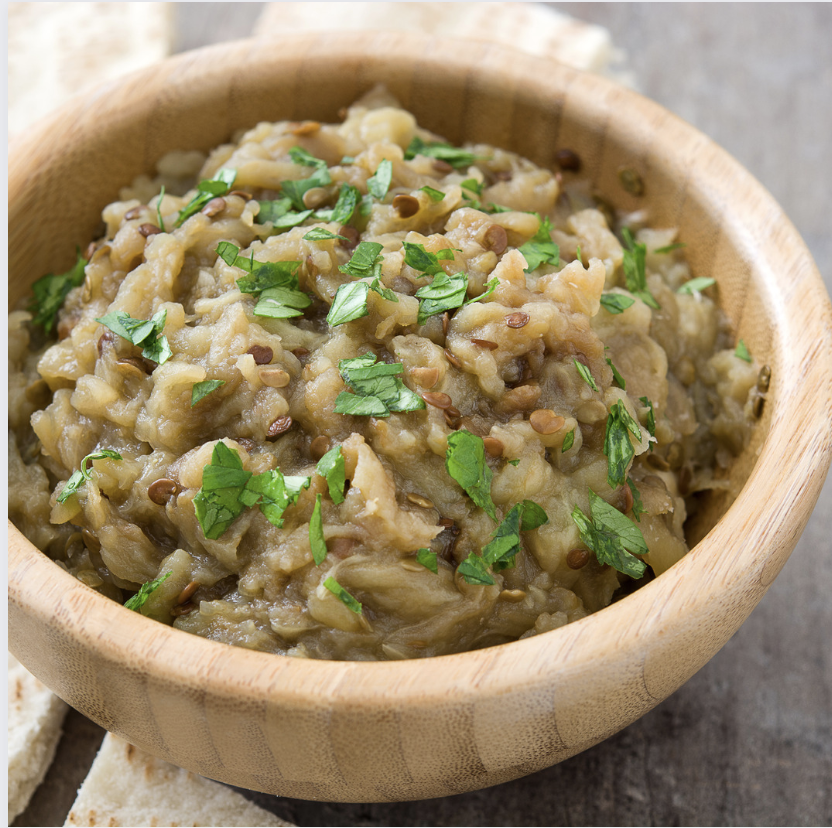 Lemon Garlic Baba ganoush is a favorite Mediterranean eggplant spread that originated in Lebanon but is enjoyed through out the middle east and around the world.  Made from roasted eggplant, garlic, and lemon juice; this flavor-packed spread is typically served as an appetizer or enjoyed with breakfast, lunch, or dinner and paired with freshly baked pita.
What makes baba ganoush so unique is the slightly smokey undertones created during the roasting process. The rich, deep flavors of the roasted aubergine combined with the perfect balance of zesty lemon and  fragrant garlic creates an irresistible spread that disappears long before you wish is had.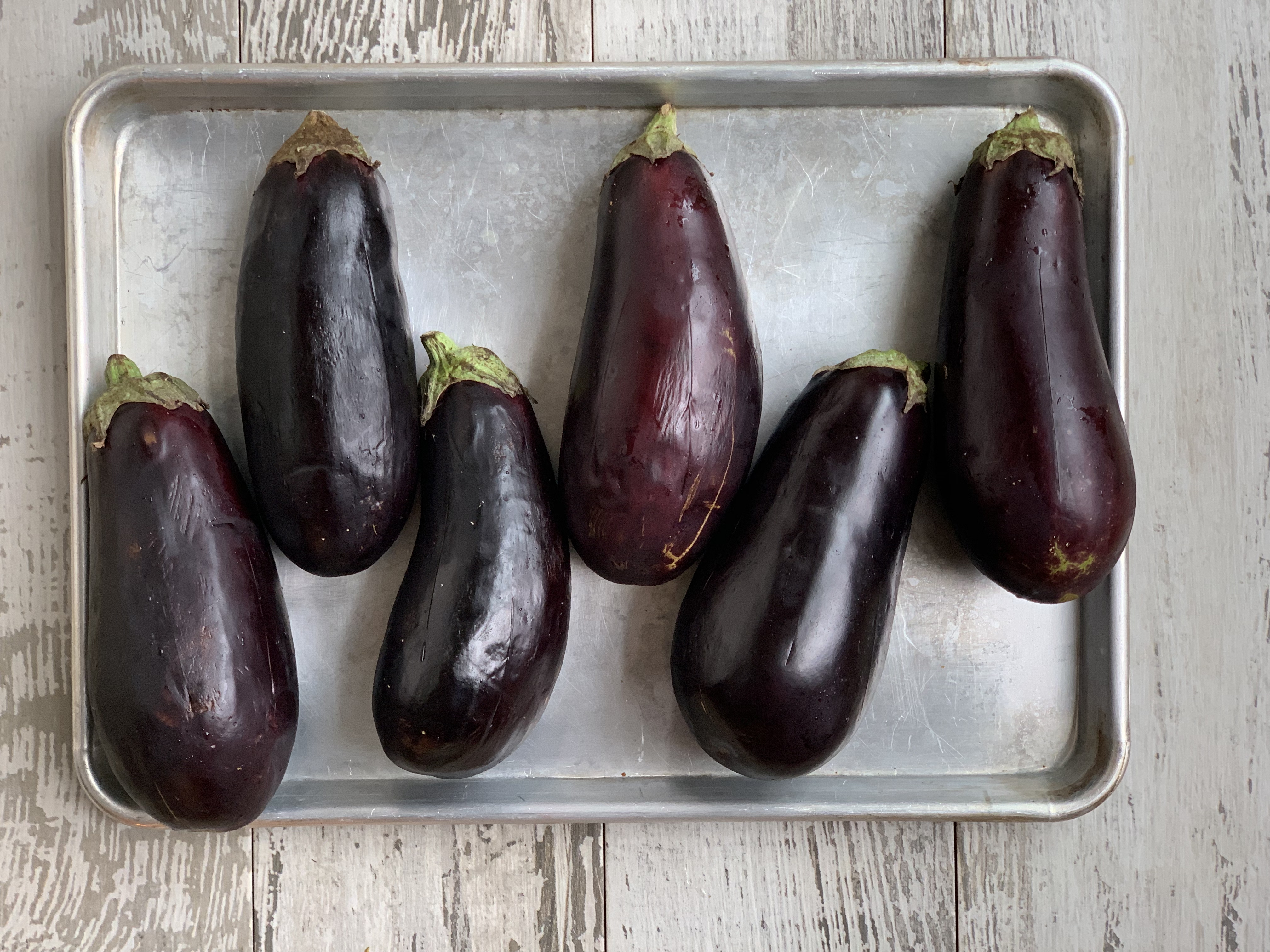 Get creative with baba ganoush! The possibilites are endless. I love this savory spread on sandwiches or as a side with Persian kabobs and basmati rice. Both of these recipes can be found in It Begins at the Tablel  I also love serving baba ganoush with fish, chicken, pork, or beef dishes. During the holidays or a dinner parties, baba ganoush is a must for my appetizer table.  This is when I double the batch because it's one of the first things to go! I especially love to incorporate this traditional dish with my Mirza Ghasemi, recipe - a favorite Persian breakfast egg dish that takes breakfast to an entirely new level of deliciousness.
I hope you enjoy this recipe! If you've made it please share it with me by tagging @culinarybutterfly on Pinterest.
Print Recipe
Lemon Garlic Babaganoush
Yum
Lemon Garlic Babaganoush is a Mediterranean Eggplant Spread enjoyed for breakfast, lunch, or dinner and typically served with freshly baked pita bread or as a side with meals.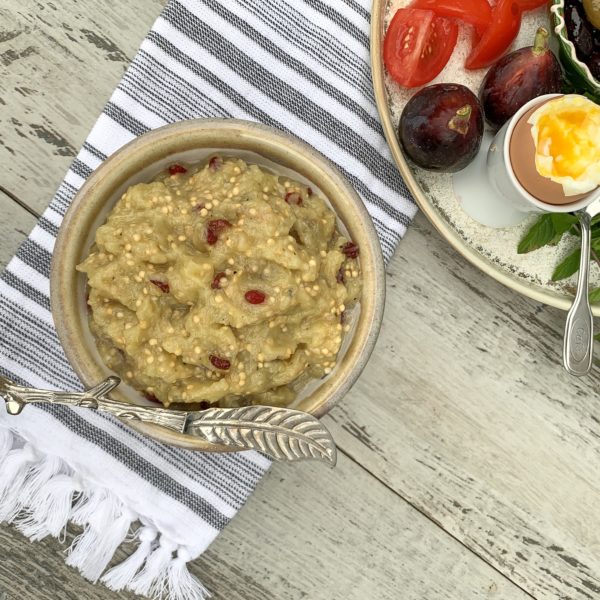 | | |
| --- | --- |
| | |
Score the eggplant and broil on a rimmed baking sheet for 1 hour, turning every 20 minutes.

Remove the eggplants from the oven and let cool to the touch. Cut open the skin and spoon the meat into a colander to drain over the sink or a deep bowl for 30 minutes.

Soak the barberries in hot water for 10 minutes while you prepare the babaganoush.

Place the eggplant meat, olive oil, lemon juice, lemon zest, salt, and pepper in a medium bowl and mix with a fork until the flavors are well combined. Drain the barberries and add them to the dip. Stir to distribute the berries through the dip.

Refrigerate for at least an hour before serving to infuse the flavors. Serve at room temperature or reheated with pita bread.
Recipe by Lisa Soldo-Johnson for www.culinarybutterfly.com