Creamy Dairy-free
Cruciferous Salad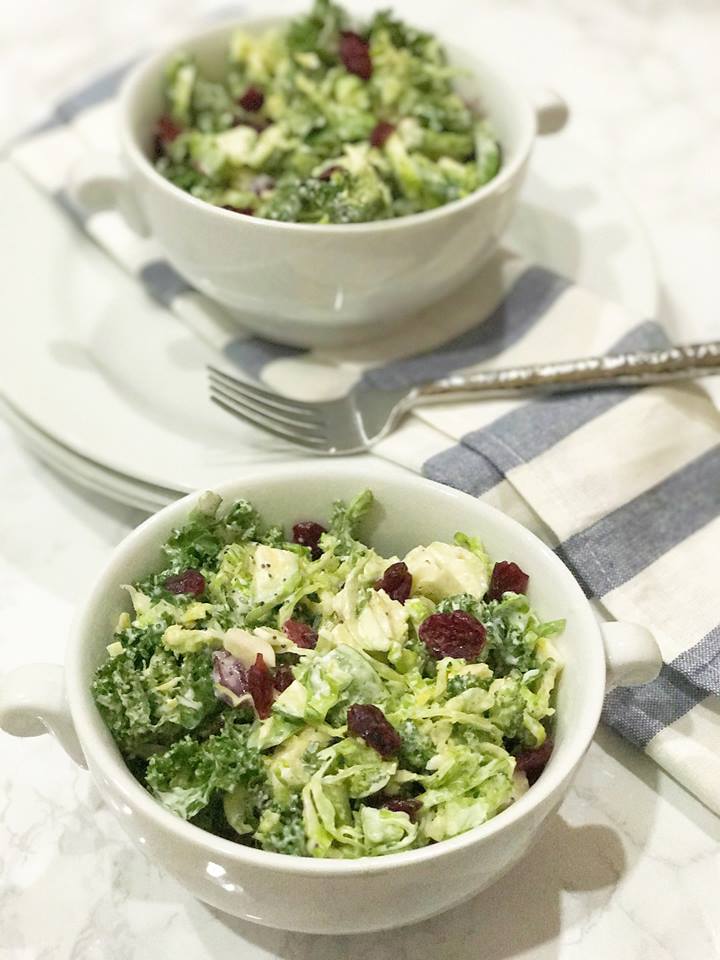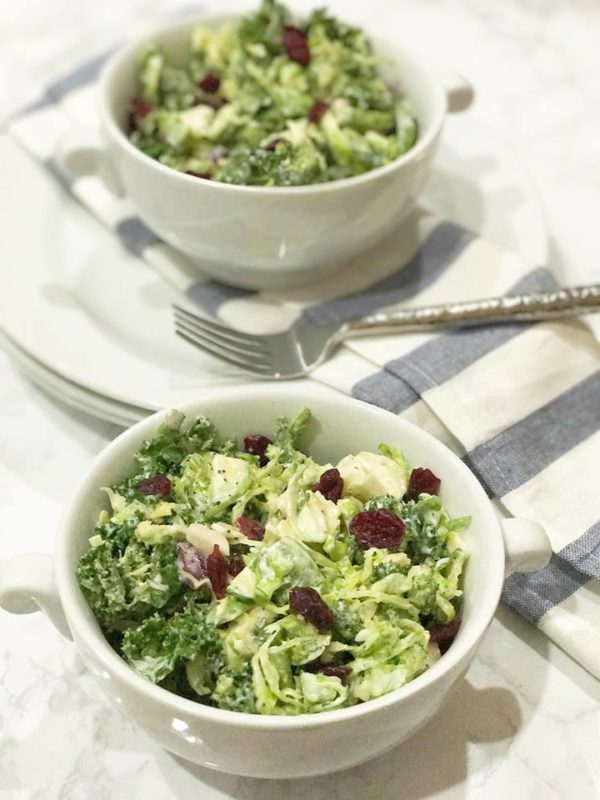 | | |
| --- | --- |
| | |
Cut florets from stalks and shred in a food processor, or finely chop with knife. Shred stems using the slicing blade of your food processor, or hand held shredder. Transfer to a large bowl.

Cut ends of brussels sprouts, removing bruised or outer dead leaves. Cut in half to slice thin, placing in bowl.

Finely chop kale leaves and stems into small bite size pieces, adding to bowl.

Sprinkle cranberries and pomegranate seeds over greens. Add oil and toss together until well coated.
In small bowl, mix Vegenaise, syrup, vinegar, poppy seeds, and salt.

Pour over salad, toss, cover and refrigerate until ready to serve.
Recipe Notes:
You can use broccolini in place of broccoli. Instead of shredding, using a sharp knife, mince florets and stalk.
The things that stay fresh the longest are usually the things that are the healthiest for you.
The best time to eat kale is after the first frost because the flavor profile is at its best then.
Store dressing in a container and only use the amount needed for salad being served. Store extra in refrigerator for up to one week.
You can use balsamic vinegar or champagne vinegar in place of apple cider vinegar.
The dressing makes a great dip for grilled or fresh vegetables, fish, or any salad that calls for a lightly sweet dressing.
- Recipe found on www.culinarybutterfly.com