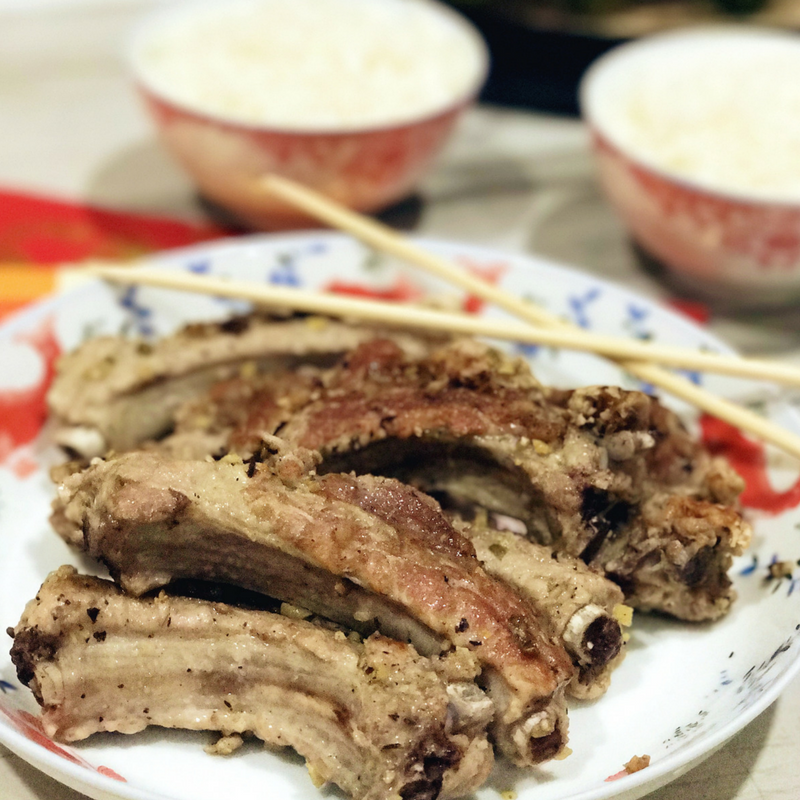 Chinese Ginger Chili Pork ribs are an ingenious creation of my friend, Rachel, from China. It seems this inventive friend of mine is a whiz in the kitchen when it comes to creating dishes that are quick, easy, healthy, and always gratifying.
Although pork is widely used in many Chinese recipes, as a fan of beef, lamb, and fish, pork is usually the last meat I will choose when it comes to incorporating meat into my recipes. Pork ribs, for example, were always reserved for my mom's Sauerkraut and Spareribs recipe. That is until I tried Rachel's pork ribs.
The magic of this recipe comes in the form of fermented or preserved black beans with ginger. This ingredient is slightly moist and soft with a salty, pungent, and wine-like flavor that permeates meat as it cooks. The brand I used in this recipe is called Yang Jiang Preserved Black Beans and can be purchased on Amazon. This particular brand has a higher rating in quality and can be stored in a glass jar in your freezer indefinitely.
Fermented black beans are used in many Chinese dishes. Once you have it on hand, you can experiment with a number of other easy-to-make recipes or, like Rachel, create your own masterpiece. Personally, I have yet to use my preserved black beans for anything other than this Chinese Ginger Chili Pork Rib recipe, merely because they are so uniquely delicious that they are worth repeating again and again.
I hope you enjoy this recipe! If you've made it please share it with me by tagging @culinary.butterfly on Instagram or @culinarybutterfly on Pinterest, or by using the hashtag #culinarybutterfly on Facebook
Print Recipe
Chinese Ginger Chili Pork Ribs
Yum
This Chinese Ginger Chili Pork Ribs recipe was made by my friend Rachel. This recipe is great for the entire family and if you. If you have a busy schedule, prepare this recipe the night before, and it will be ready to eat in 30 minutes when you come home to cook it.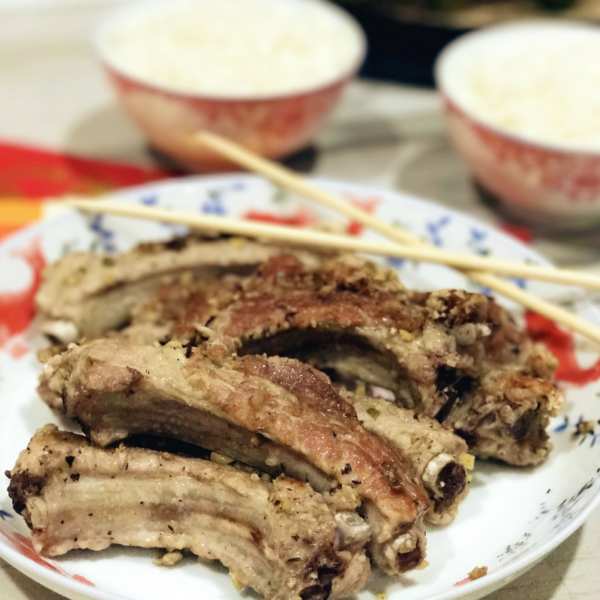 | | |
| --- | --- |
| | |
Soak pork ribs in water for 5-minutes to clean. Drain and set aside in medium bowl.

While meat is soaking, mix garlic, ginger, chili pepper, preserved beans, salt, sugar, soy sauce, and cornstarch in a small bowl. Spoon sauce over meat until well coated.

Heat a medium steamer pot filled with water just below the lower pot. Bring water to a boil over high heat. Add pork ribs to the upper steam pot, cover and steam on medium-high for 30 minutes. Be careful not to let the water evaporate from the pot before the meat is done. Add more water if needed.

Transfer ribs to a serving plate. Serve with rice.
SUGGESTIONS from Rachel:
Adding sugar acts like the flavor enhancer MSG, but a much healthier way to increase the flavor of Chinese food.
The cornstarch helps to make the ribs more tender, creating a softer texture to the meat.
This is a good recipe for the entire family because of the flavor and texture.
If you have a busy schedule, prepare this recipe the night before, and it will be ready to eat in 30 minutes when you come home to cook it.
Serve with rice and

stir fry cabbage

.
Recipe by Rachel Huang for www.culinarybutterfly.com