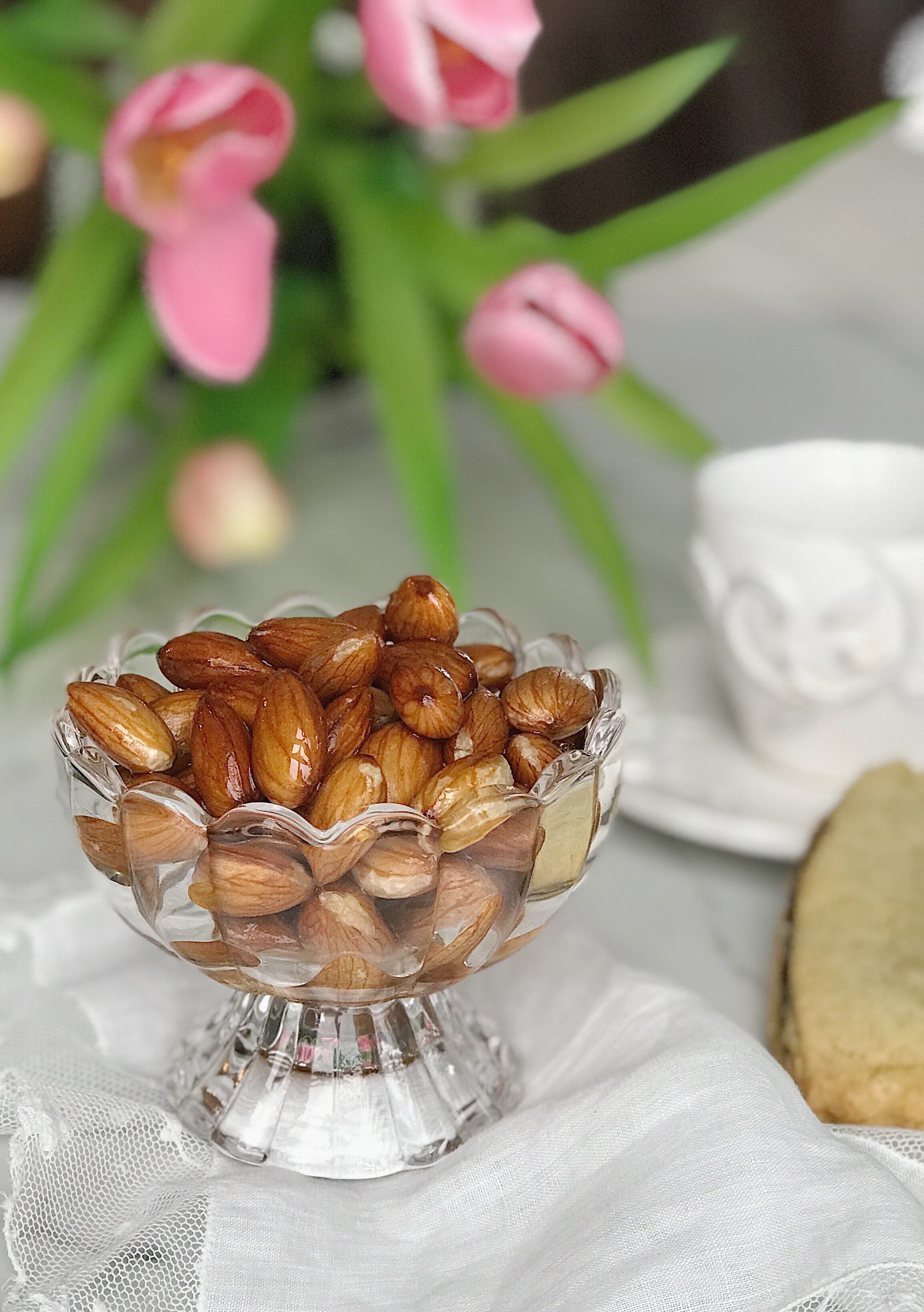 Basimo Beach Sweet Almonds is a recipe created by my friend, Laurie, owner of Basimo Beach Cafe in Clearwater Florida. Both sweet and tender, these marinated nuts are my go-to treat when I want a sweet snack on the healthier side.
For centuries, many cultures have considered almonds to be healthy and healing to our bodies. This power-packed food offers enormous benefits for heart health, brain function, immune system, inflammation, and blood pressure to name just a few. But how did this impressive Superfood get its start on the food scene?
Almonds are native to the Middle East, India, and North Africa. However, countries like Iran, Israel, Lebanon, Saudi Arabia, and Turkey have made almonds a foundational ingredient in many of their recipes. Turkish breakfast, for example, serves almonds as part of their buffet of foods including feta cheese, olives, pita bread, eggs, tomatoes, cucumbers, and other delicious ingredients. Check out my post on how to create an authentic Turkish breakfast at home.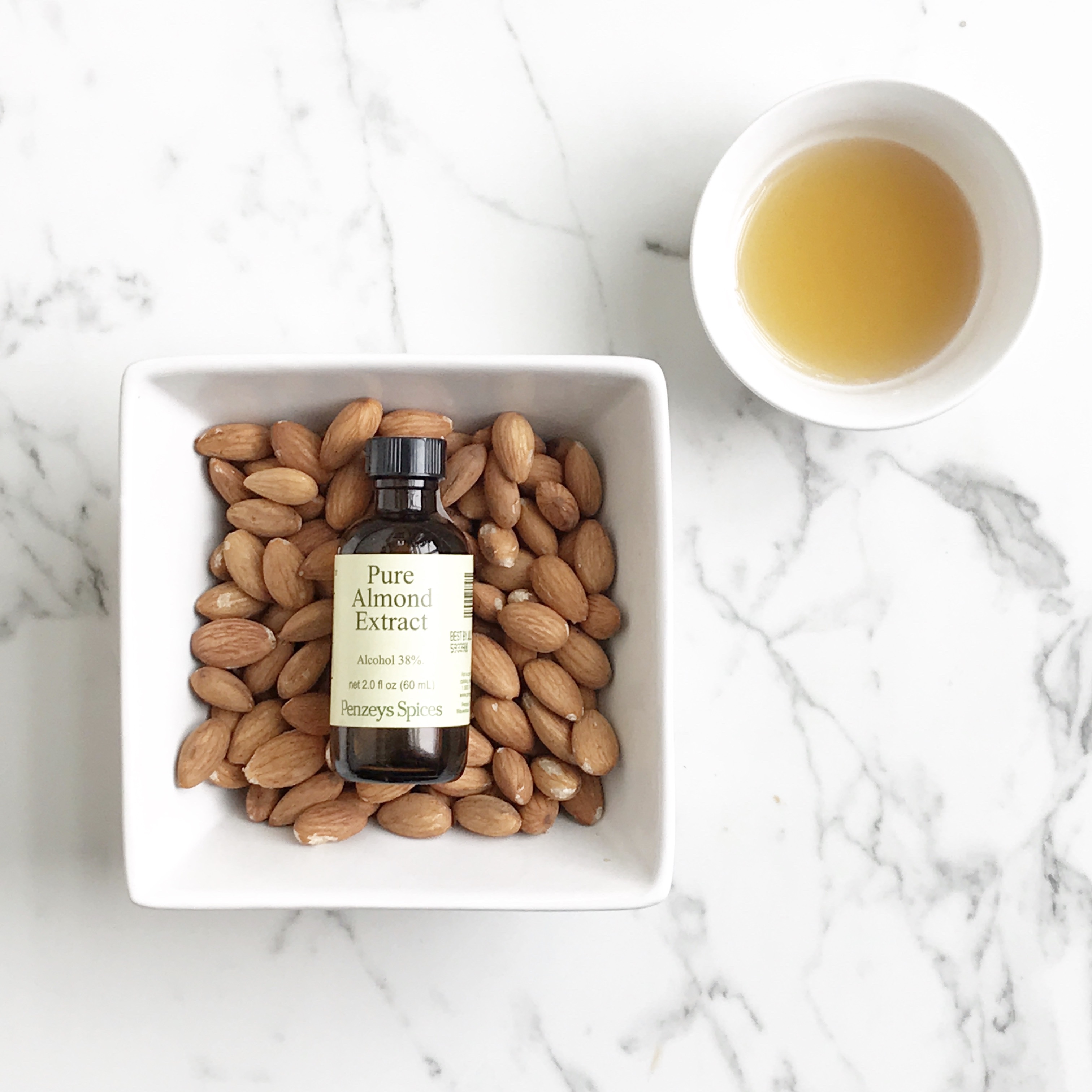 I love the versatility of almonds. The healthy options are endless including, homemade almond milk and almond butter, nut cheese and smoothies, granola and snacks, the creative uses of almonds are almost limitless. I marinate these irresistible little almonds in agave nectar and almond extract; bringing a whole new excitement to the fun of snacking on this super-food.
Learn more about Basimo Beach Cafe, and try Laurie's other almond snack recipe, Ginger Tamari almonds, and fall in love with these delicious nuts in a whole new way!
I hope you enjoy this recipe! If you've made it please share it with me by tagging @culinarybutterfly on Pinterest.
Print Recipe
Basimo Beach Sweet Almonds
Yum
Heart-healthy sweet marinated almonds make the perfect snack the entire family will love.
Soak almonds to sprout in water overnight. Drain and rinse.

In a small bowl, whisk together the agave nectar and almond extract. Pour sauce over the almonds and soak for 1 hour before serving.

Almonds can be refrigerated up to 2 weeks.
Recipe by Laurie Kerkinni for www.culinarybutterfly.com