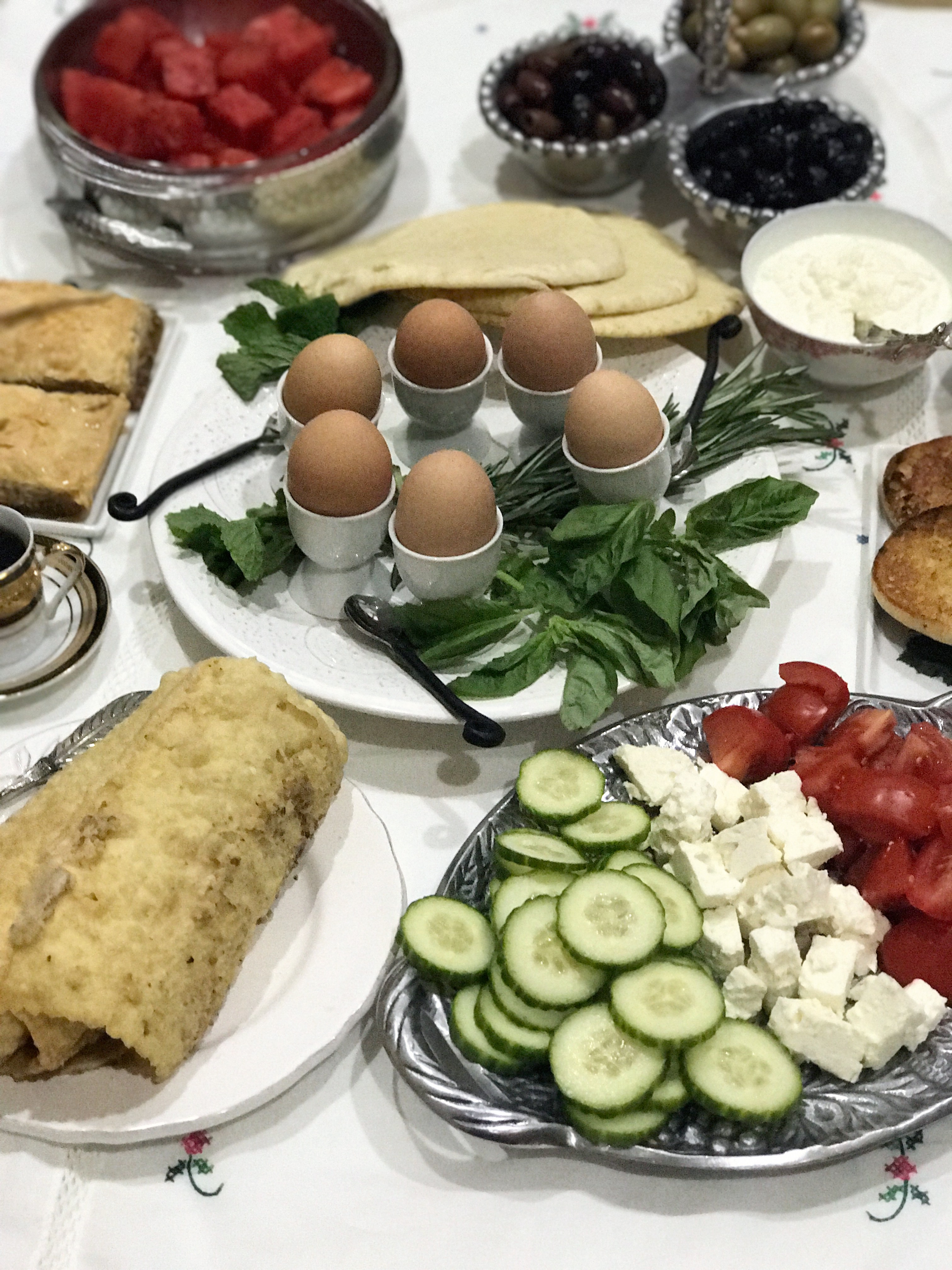 According to my mother, breakfast is the most important meal of the day. The Turkish culture would agree, especially when it comes to a Turkish Breakfast. Traditionally, Turkish breakfast consists of cheese, olives, eggs, tomatoes, cucumbers, jam, honey, fruit, sausage, and Turkish tea. The first meal of the day is a breakfast fit for a king. The Turkish word for breakfast, kahvaltı, means "the food you eat before coffee."
What I love most is that there are a variety of different items you can serve for this cultural meal, so a Turkish breakfast is usually never the same.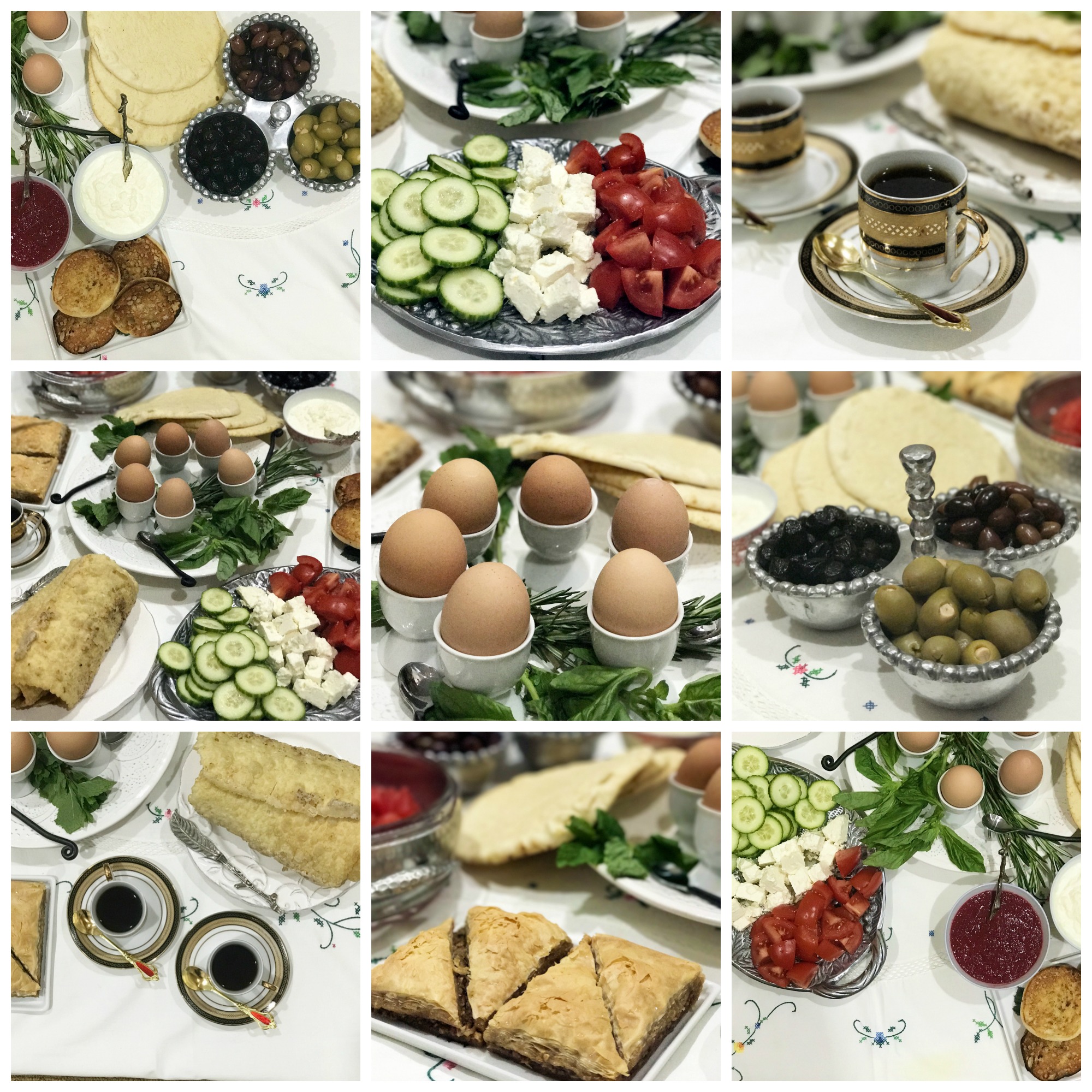 There is an excellent Middle Eastern grocery store in my city, called Bills Imports, that sells freshly made feta cheese, greek olives, fresh baked Pita bread, herbs, and an entire list of Mediterranean items you can't always find at the regular grocery stores. Since my family loves Turkish breakfast mornings, it's nice to have these things on hand when I need them.
The benefit to this style of breakfast is that the meal takes a little effort to prepare and it's an excellent way to start your day off on a healthy note without spending an hour in the kitchen before the day even begins.
Here is a list of items I like to serve for my Turkish breakfast. You can design your Turkish breakfast using whichever foods you like best. Although Turkish people love to enjoy excellent food, what matters most is not what's on the table, but more importantly who is sitting around it.
As they say in Turkish, "Sabahın tadını çıkarın!" or Enjoy the morning!
Print Recipe
Traditional Turkish Breakfast Recipe (Türk Kahvaltısı)
Yum
Experience an authentic Turkish breakfast including fresh healthy foods enjoyed for breakfast all over the world.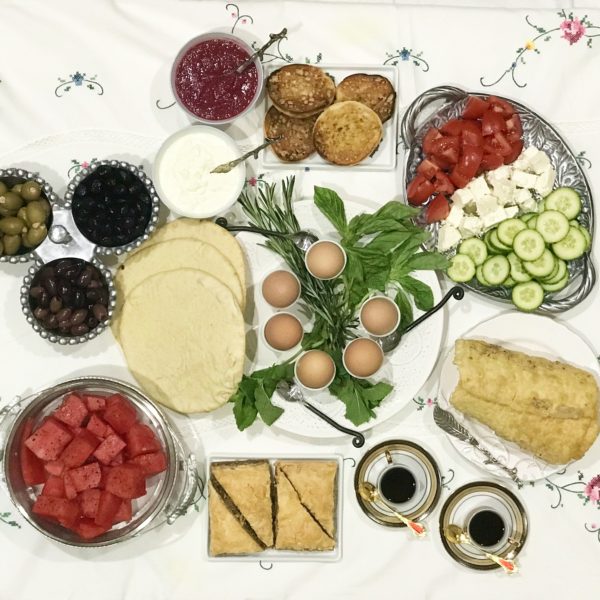 | | |
| --- | --- |
| | |
Bring water to a boil in a medium pan, then lower it to a rapid simmer. Add the eggs to the pot, and boil for five minutes. Remove eggs from pan and run under cold water to stop the cooking process. Serve eggs with small spoons for eating eggs directly out of the shell.

Place remaining ingredients in small serving bowls or plates to serve.

Prepare tea and serve with sugar cubes and cream (optional).
Recipe by Lisa Soldo-Johnson for www.culinarybutterfly.com