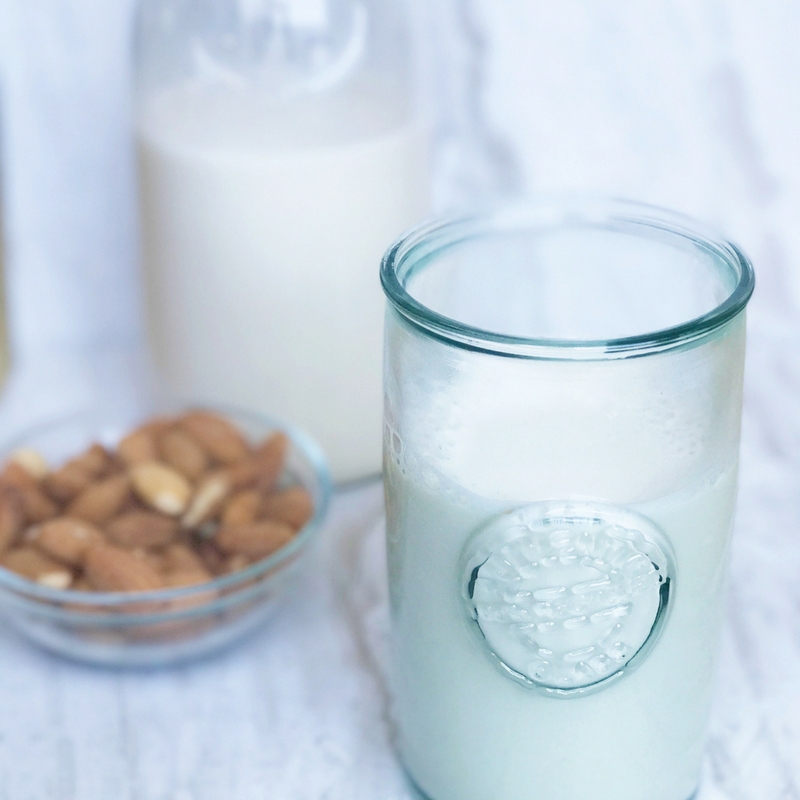 Almond milk is leading the race in milk consumption by a wide margin. That may be because more and more people are finding out they have an intollerance to dairy and can no longer drink cows milk. Unfortunately, there are many brands on the market that have questionable ingredients like Carrageenan. The good news is many brands have made efforts to remove this additive in their nut milks. You can read a list of nut milk brands including the best and the worst brands on the market here.
It is this reason I prefer to make my own almond milk when ever possible. Since home made almond milk only contains nuts, medjool dates, vanilla extract and purified water, I know my family is getting clean nutritious nut milk when ever I make it.
One thing to know about homemade almond milk. When you make your own nut milks, the taste and testure is usually much richer than the store bought kind. That means you control the thickness of the milk by adding more water to thin it out. It only takes a single cup of sprouted almonds to get 6 cups of almond milk using my recipe. However, I often add more water for those times when I want to keep it on the lighter side and in doing so, I get more milk.
Once you make your own almond milk you will see the huge difference in taste and quality from those you can buy at the store. It's not always convenience to whip up a batch of home made almond milk, but when you can, it so worth it!
Print Recipe
Dairy-Free Almond Milk
Yum
Dairy-free almond milk is easy to make and very healthy.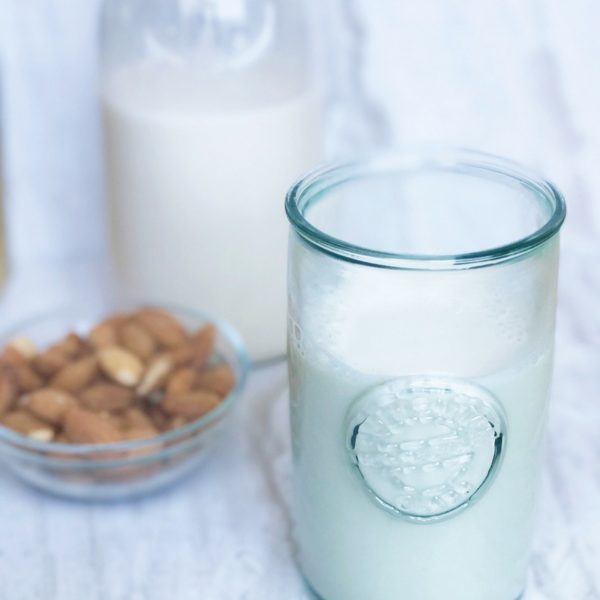 | | |
| --- | --- |
| | |
Soak almonds in water overnight, to sprout.

Drain and rinse almonds and place into Vitamix or high powered blender.

Add 1 1/2 cups purified water and blend on high until liquified.

Pour milk into milk bag that is sitting inside a bowl. Squeeze bag until all of the milk is extracted from the pulp.

Place pulp into the blender, adding dates and 2 1/2 cups of water. Blend on high for 60 seconds.

Pour liquid back into mesh bag on top of other milk and strain until all liquid is removed from pulp.

Pour milk into container and refrigerate until ready to use.
Freshly made almond milk has a very short shelf life so be sure to use it within 2-3 days.
Ideas:
If you prefer flavored almond milk, add vanilla extract or cacao powder for a delicious alternative to plain milk.
You can dehydrate the almond pulp to make almond meal for other recipes.