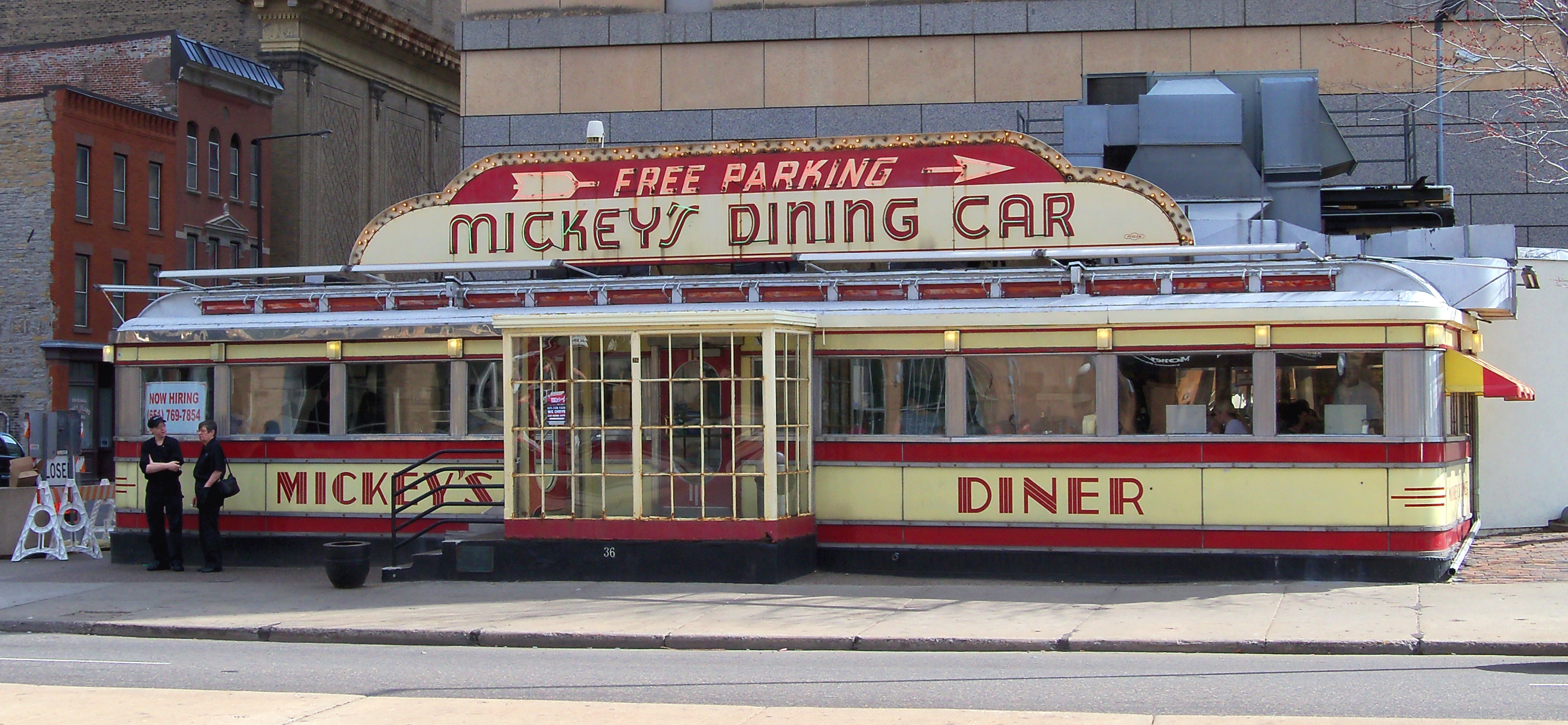 Remember the movie "The Bucket List"? The one that changed most of our lives because, if you are anything like me, you live by your bucket list. Mickey's Diner is a definite "Must do" bucket list item to add to your list if you are ever visiting the Twin Cities. I think I've checked it off of my list six times in the past few years. Mickey's Diner is not just another restaurant; it's a cultural experience.
You could consider Mickey's Diner to be one of the first "Food Trucks" in the United States. Placed on the National Register of Historic Places in 1983, you might recognize this famous diner better by the movies, tv shows, and magazines. Mickey's Diner featured on the Food Network, Rachael Ray, the movie Jingle All the Way, Mighty Ducks 1-3 and A Prairie Home Companion films. The Smithsonian, National Geographic, and Sports Illustrated have written articles on this famous Twin Cities hot spot, and epicourious.com voted the Diner one of America's Top 10 restaurants, and Best Eateries by the Minnesota Historical Society. Not bad for a railroad dining car diner that's been around for nearly 70 years.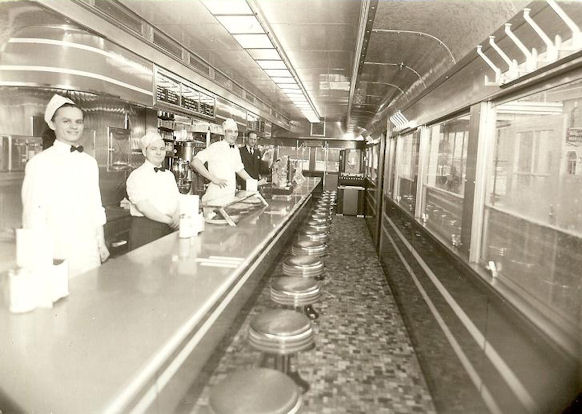 If it's your lucky day, you might just find a few open seats together at lunch time when visiting Mickey's Diner. It's still that popular. Since they don't offer take-out, my kiddos (who are now teens) and I will try to have lunch there whenever we visit the History Museum or Science Museum in downtown St. Paul. Our favorites? Their world famous juicy cheeseburgers, crispy golden fries and lip smacking chocolate malts. I also love that they steam and shred their hash browns from whole raw potatoes. Their meat is delivered from a local butcher, and their eggs come fresh from a local family farm. Best of all, they cook them in real butter. A local bakery also delivers their bread and buns freshly made every day. Their coffee is freshly ground and roasted locally. No wonder why my kids would say that Mickey's Diner is "The best!".
Although their food is pretty darn good and it's an entertaining place to experience while in the cities, my affection for this charming little diner runs much deeper than food and fun. Visiting Mickey's Diner is an opportunity to go back in time and experience what life might have been like in the 1040's. To see how food was originally served, and to taste what a true old fashioned burger and malt might be like. Now that is a cultural experience worth putting on your bucket list!
Mickey's Dining car is open 24 hours a day 365 days a year
Mickey's Diner
36 7th Street,St. Paul,MN,55102
Phone: (651) 222-5633
Hours: Open 24 hours a day – 365 days per year
www.mickeysdiningcar.com