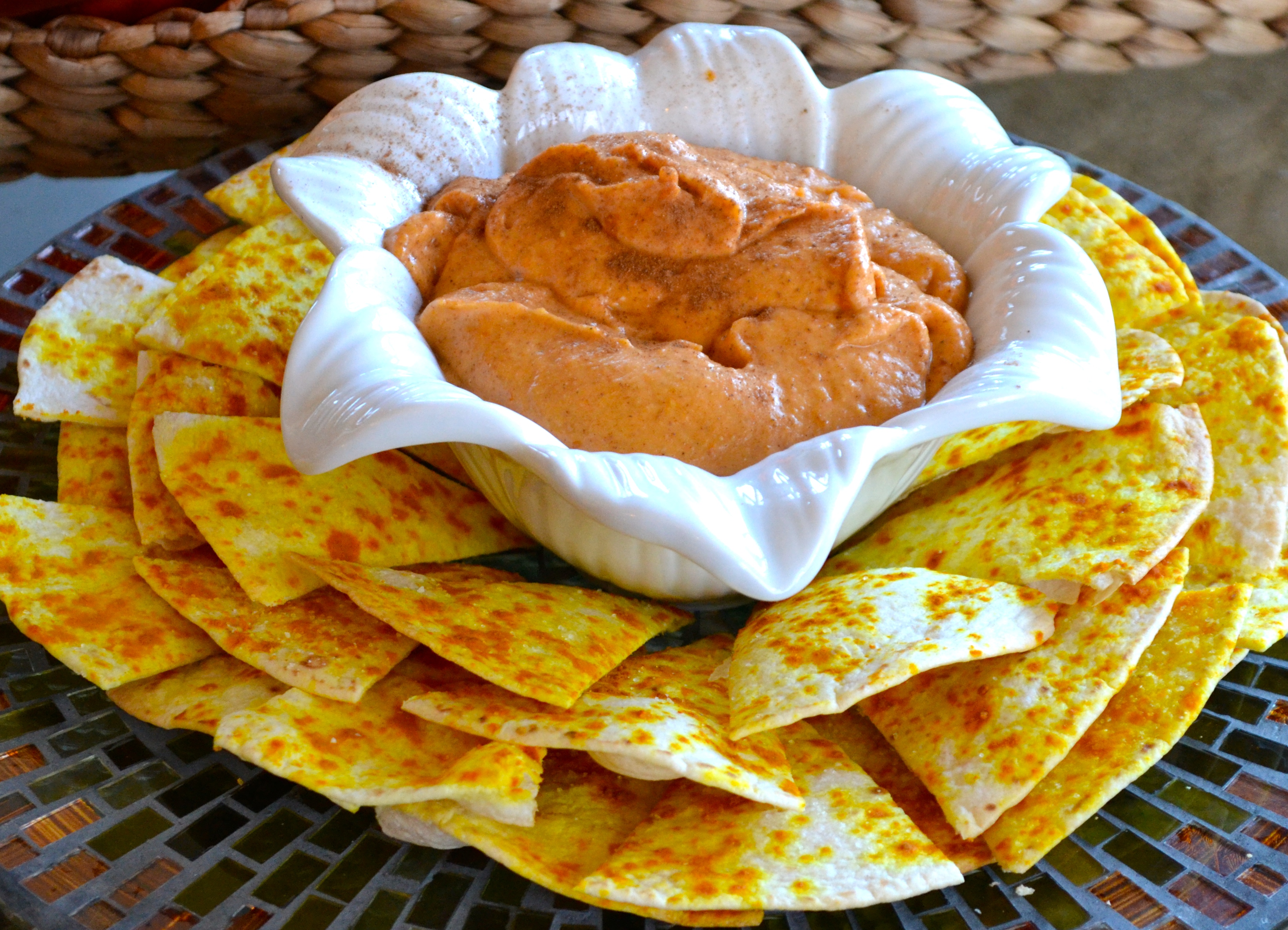 Fall is here, and that means its pumpkin season.  Pumpkins have a rich, savory, vegetable-like quality, but did you know this bright orange food is actually a fruit?  Pumpkins are a product of a seed-bearing plant that flowers, as opposed to a vegetable that is the edible portion of the plant, which makes it a fruit.
Regardless of what one calls it, the variety of delicious recipes made from the pumpkin is impressive. From pies to pasta, cookies to a roasted hash, soup to bread, the versatility of this unassuming fruit is as endless as a pumpkin patch in the middle of October.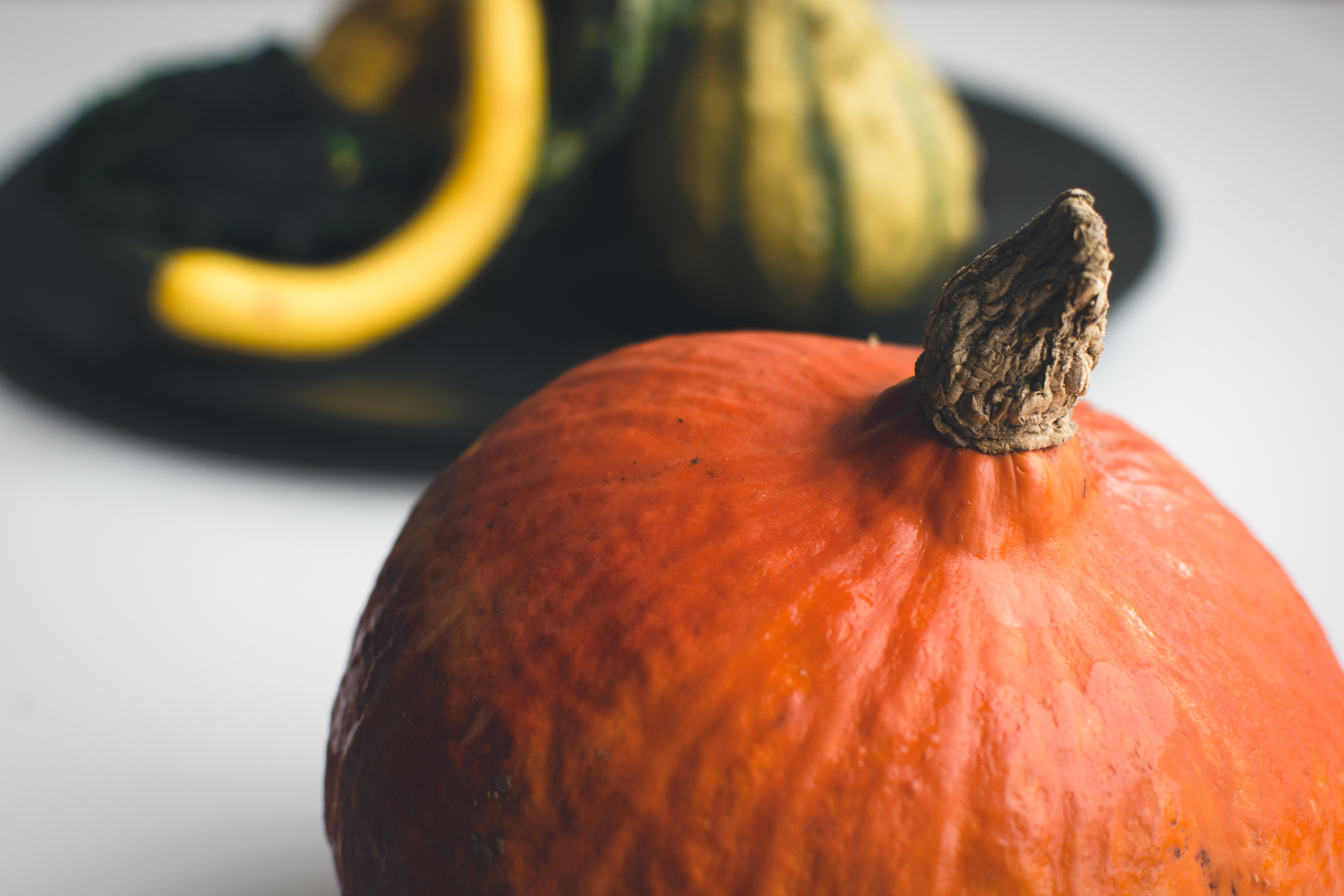 For me, fall marks the season of entertaining. From Thanksgiving through New Year's Eve, my kitchen is in a full-swing creating delicious crowd-pleasing recipes for every occasion. A fall favorite I like to serve my guests is my creamy pumpkin dip with crispy turmeric chips.
The combination of pumpkin enjoyed across the globe, and turmeric, traditionally used in Indian, African, and Middle Eastern cultures makes a light and flavorful appetizer perfectly suited for a fall menu that most people will enjoy.
If you are hosting Thanksgiving, or want to bring a delicious appetizer to the gathering, try my Creamy Pumpkin Dip with Crispy Turmeric Chips.  It's a crowd-pleaser!
I hope you enjoy this recipe! If you've made it please share it with me by tagging @culinarybutterfly on Pinterest.
Print Recipe
Creamy Pumpkin Dip with Turmeric Pita Chips
Yum
A light and creamy dip paired with crunchy turmeric chips make a perfect combination for fall menus, holiday parties, or your next Thanksgiving celebration.
In a medium bowl, blend the cream cheese and powdered sugar until smooth.

Slowly mix in the pumpkin, cinnamon, and pumpkin pie spice. Mix well until blended.

Pour the dip into a serving bowl, cover, and refrigerate until ready to serve.
Preheat the oven to 375° F.

Brush each pita bread with 1 teaspoon olive oil, and sprinkle with 1/2 teaspoon turmeric and sea salt.

Using a pizza cutter or sharp knife, cut the pita into eight equal pieces and lay oil side up on the baking sheet. Place into oven and bake 15 minutes or until browned.
Recipe by Lisa Soldo-Johnson for www.CulinaryButterfly.com