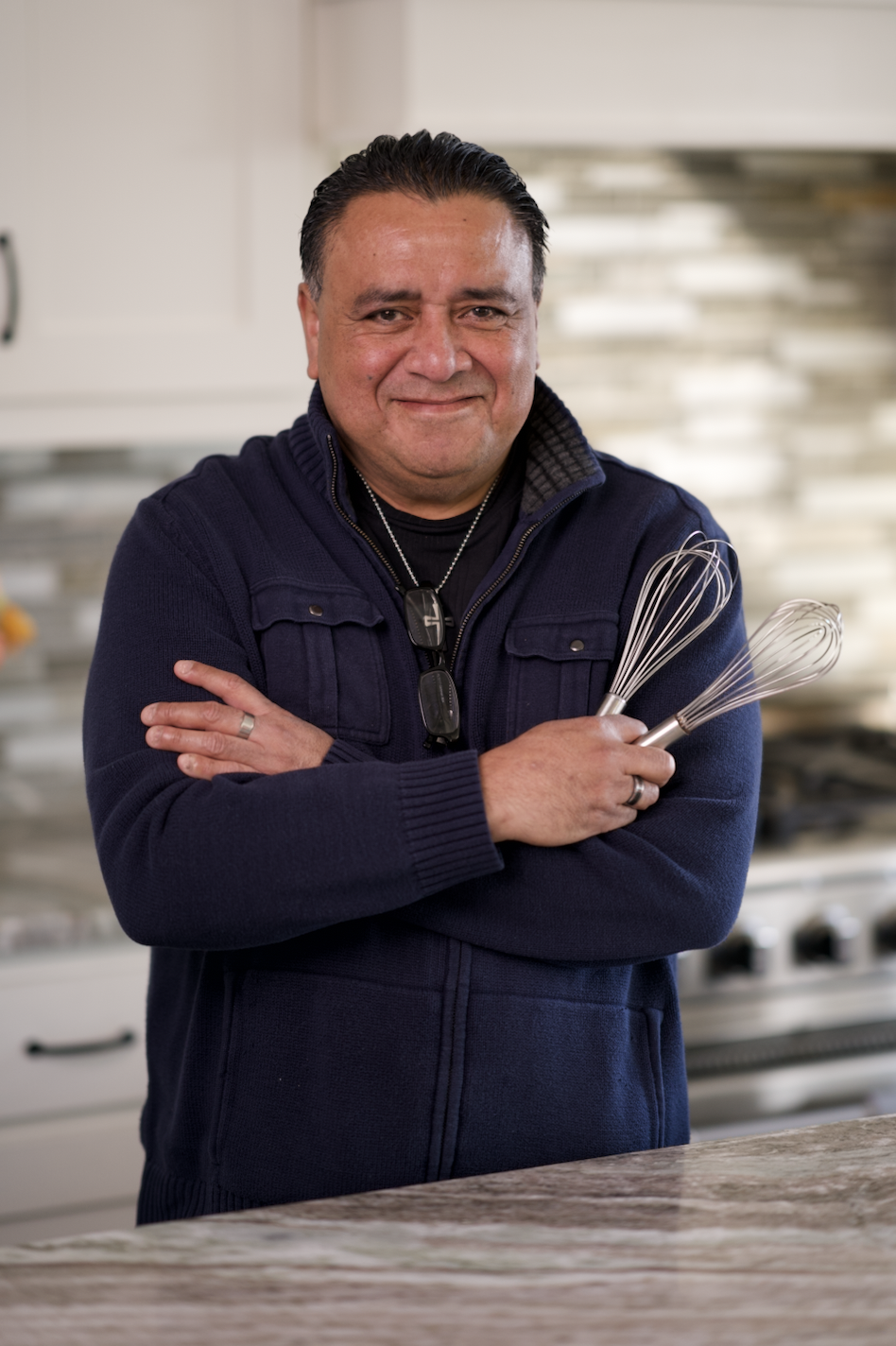 Meet Michael. This long-time friend is a recipe contributor in my book and has been a part of my family for years. Through his inspiring dishes and insightful conversations on culture, this gifted chef has solidified in my mind just how significant family recipes and nostalgic memories can be to feed our souls.
Vibrant food and vibrant culture are at the heart of Mexican life. Influenced by the indigenous Indians and Spanish settlers, authentic Mexican cuisine combines the fresh, colorful, often spicy ingredients to create flavorful foods that are both beautiful and healthy. While food establishes the building blocks of this festive culture, unity is at the foundation of the Mexican family. Creating delicious food while celebrating life with the family is an inspiring tradition.
Michael's family moved from Mexico City to the United States over eight decades ago, bringing with them age-old traditions of food, language, and unity. With nine siblings and a tenaciously loving mother who poured her heart and soul into feeding and raising her family influenced Michael's upbringing significantly. From the age of three, Michael stood by his mother's side learning the art of Mexican cooking, which became the birthplace of his passion for the culinary arts.
Julia Childs and Graham Kerr became Michael's teachers as he consumed their television shows religiously; he learned to master the art of the knife skills by age ten and how to make the perfect roux shortly after. By the time this budding chef turned fourteen, he had found himself in the kitchens of the historical Forum Cafe in Minneapolis, now (Fhima's Minneapolis), learning to make advanced recipes from top chefs as he worked his way up behind the scenes. If you ask Michael what he attributes his success in the kitchen, with a glisten in his eye and tenderness in his voice, he would enthusiastically declare, "It was Fermina."
Traditional family recipes are a valuable inheritance often passed down through the generations. Michael's mother, Fermina gave her children something far more significant than her genius in the kitchen. She instilled in the hearts of her children strong values, the importance of education, strong faith, and the love of family.
Michael explains his background. "I come from a multi-cultural family, and my mom taught me to be accepting of others, to see the best in people, and to extend a hand of charity whenever needed. One thing you could count on seeing at my mother's table was a stranger in need. Even with the little we had, she often opened her home and her dinner table to anyone who needed a meal. Through her selfless love, she taught us what matters most in life."
There is something powerful about food. It connects us to the past. To those we love and to strangers. What began as one man's passion as a little boy at his mother's side has evolved into something far more significant. For Michael, food honors and preserves the memory of Fermina. A bridge to connect mother and son. If even for only a moment — in the kitchen.