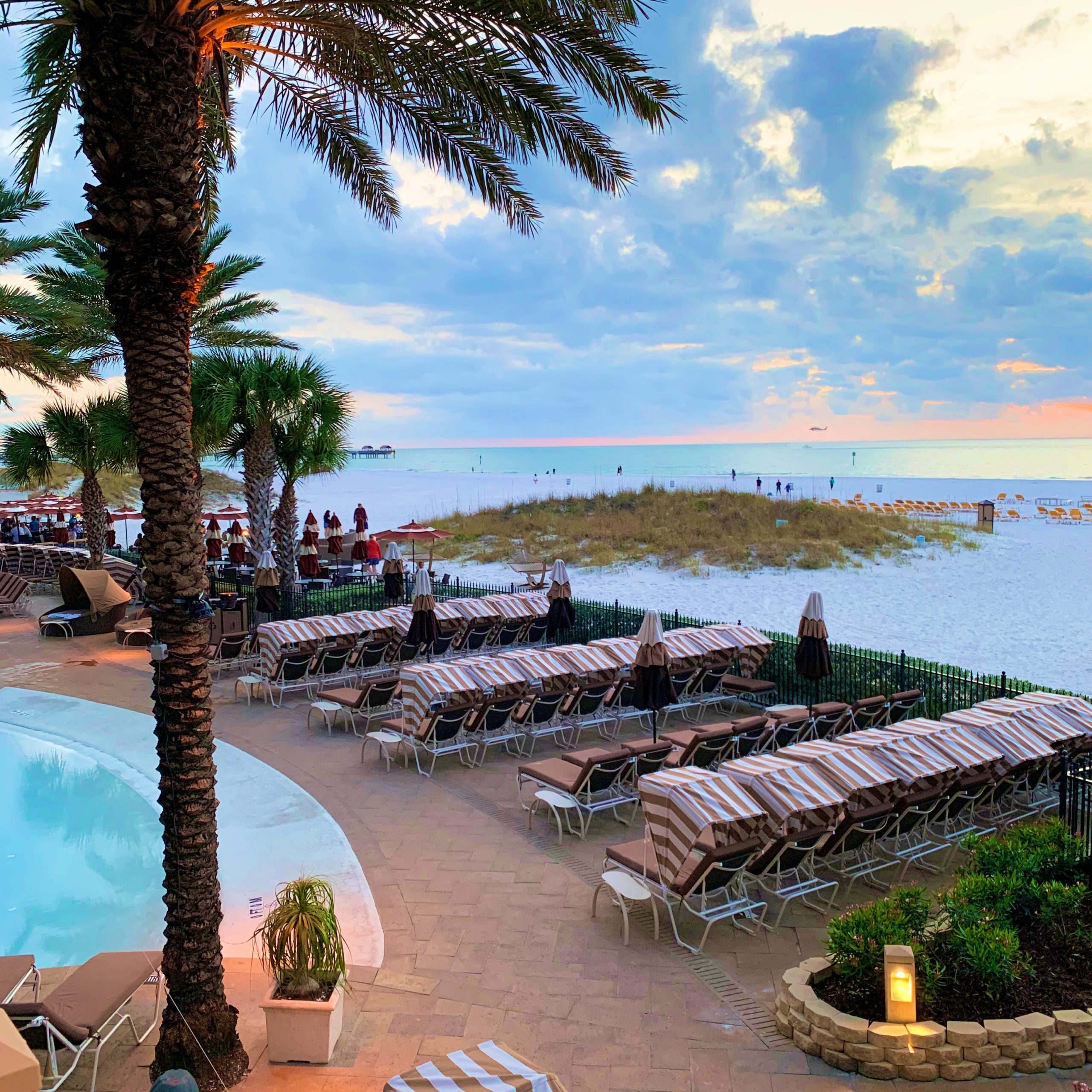 By the time February rolls around, Florida is one of my favorite places to recharge when I need a break from the cold weather in Minnesota. So, when my friend and cookbook contributor, Laurie Kerkinni, offered to host a book signing event in her organic cafe in Clearwater Beach; I was more than happy to oblige!
Basimo Beach Cafe is Clearwater's most popular organic cafe and has become a destination spot for locals, tourists, and the occasional celebrity looking for delicious food created from fresh, healthy, organic ingredients.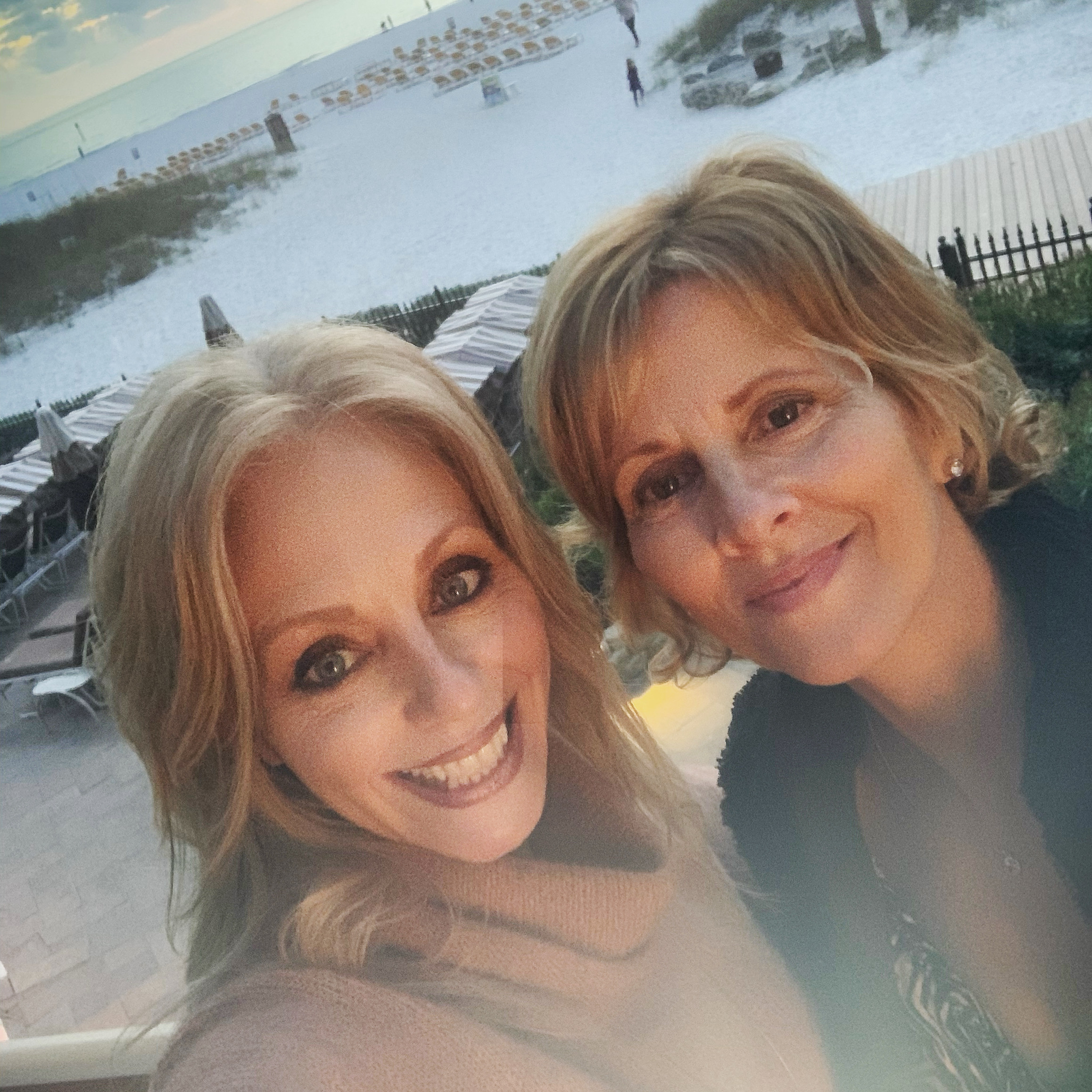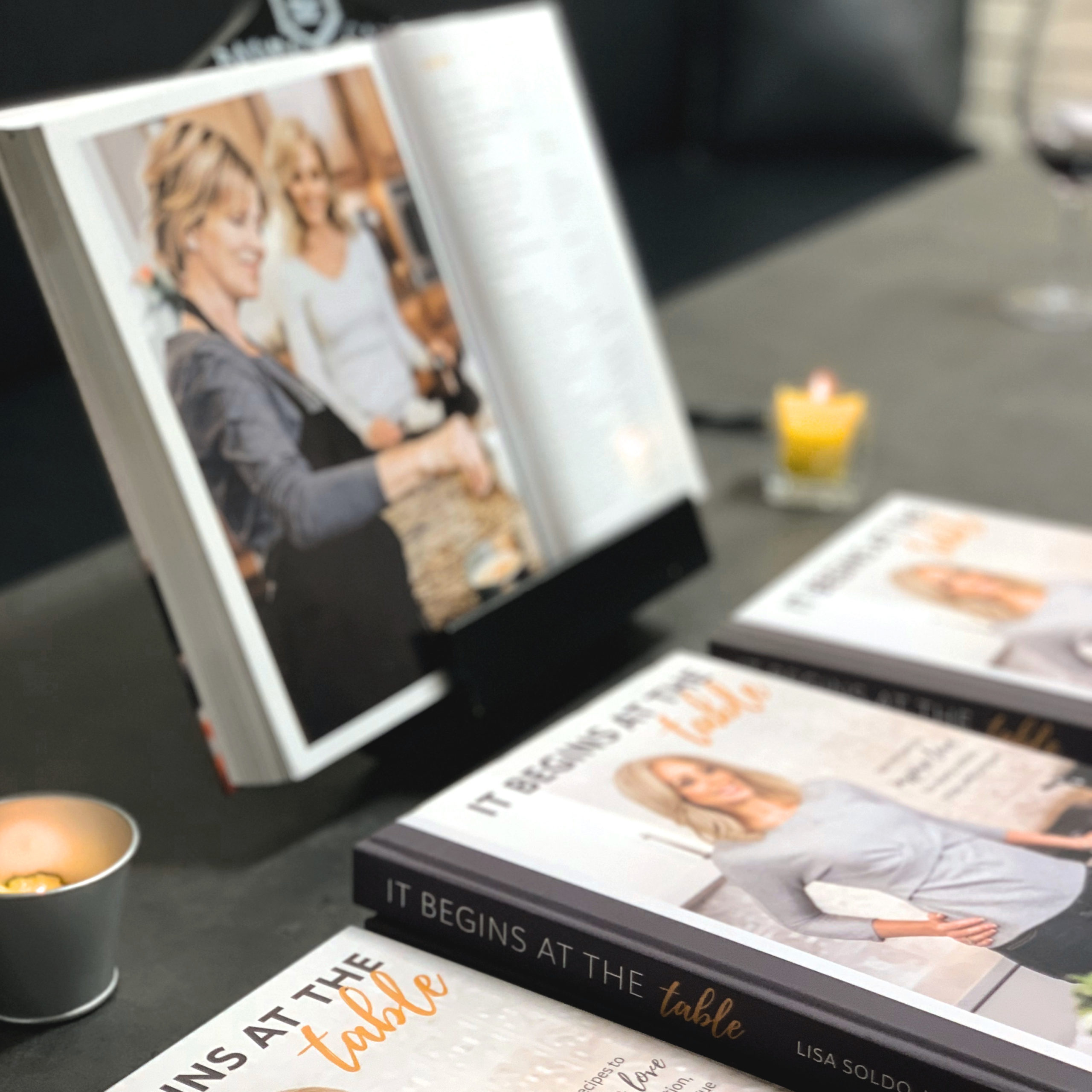 Laurie sells It Begins at the Table at her cafe, displaying the book in separate areas throughout the restaurant including the check-out counter where customers often buy a book before sitting down to enjoy their meal. Many of Laurie's customers have become her friends.  I had the privilege of meeting these delightful friends at the café, during the signing, and through my stay in Florida.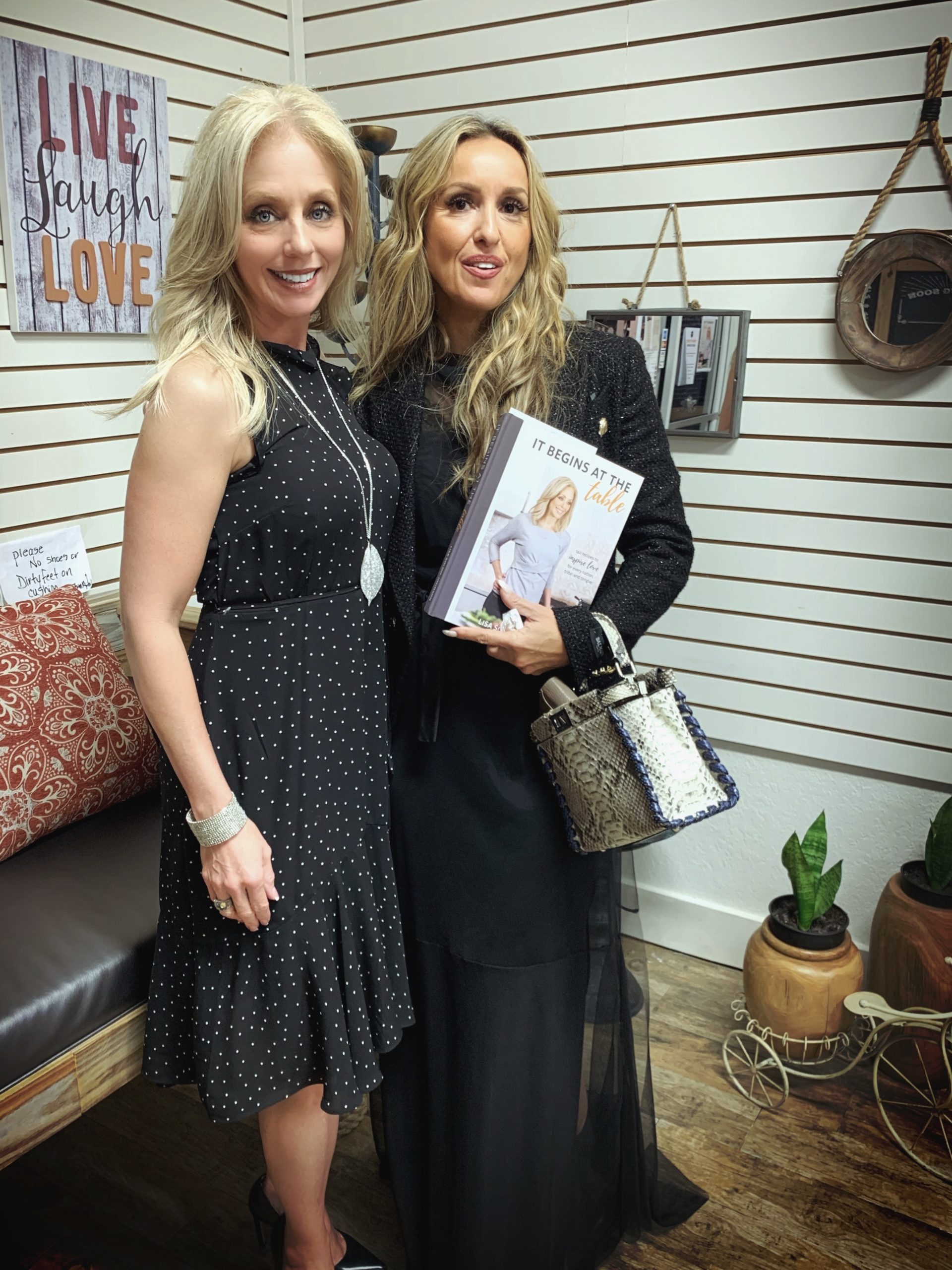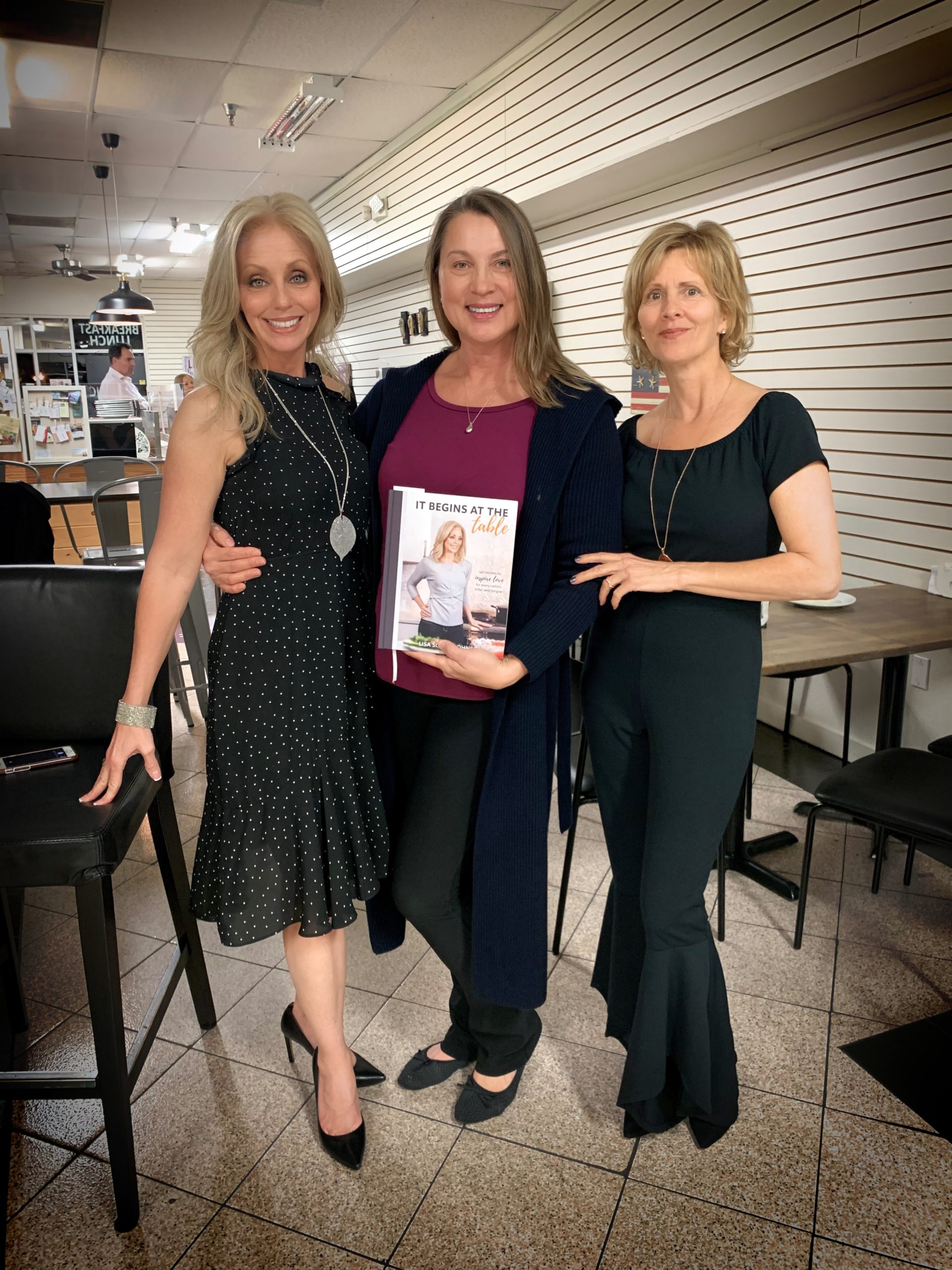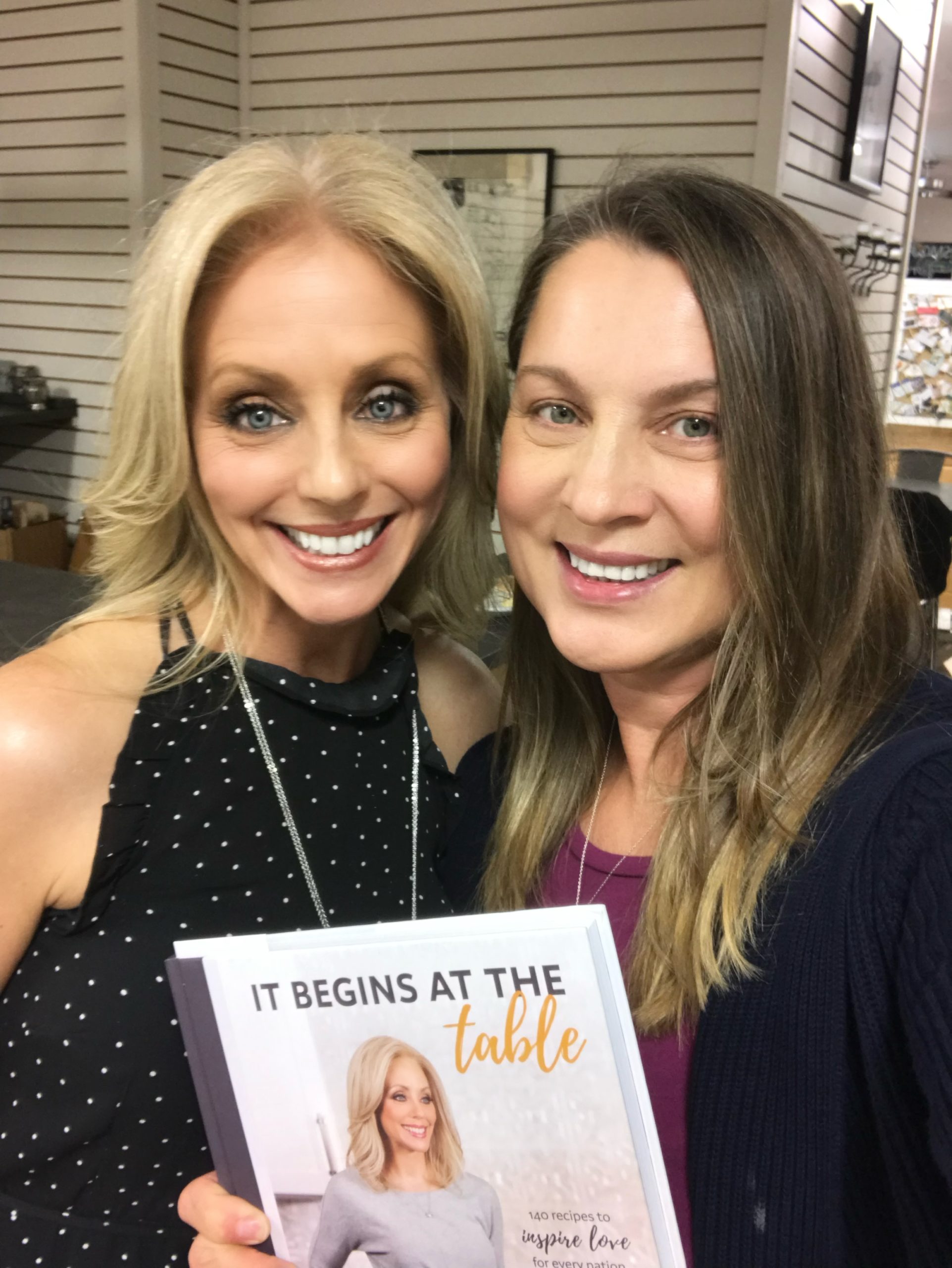 At the café, Laurie and I had the best time preparing for the event. She cooked while I assembled several recipes she taught me to make that I included in the book.  Her sign at the prep station tells you what kind of humor this witty friend comes up with on a whim!  I think we laughed more together during my stay than I have in a month.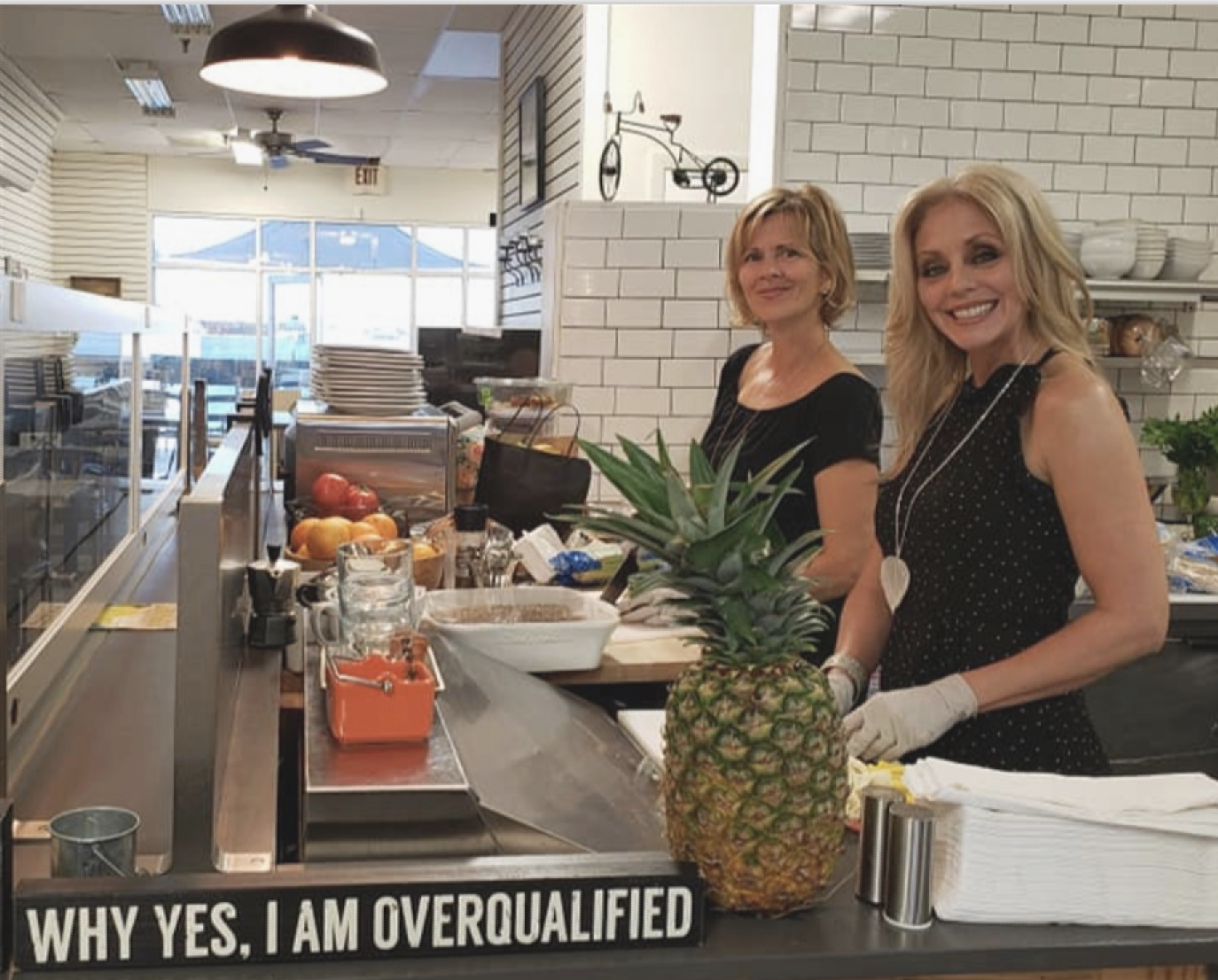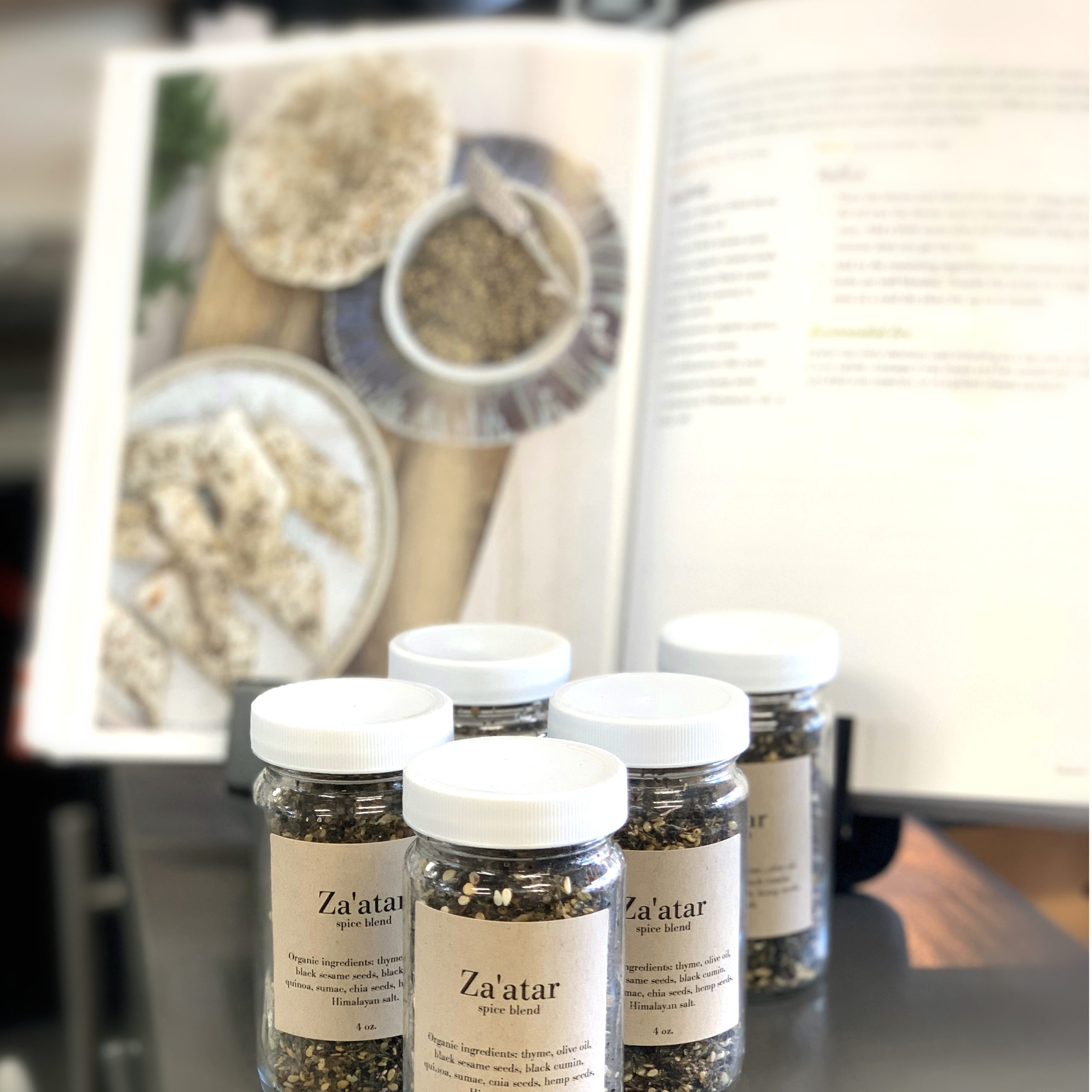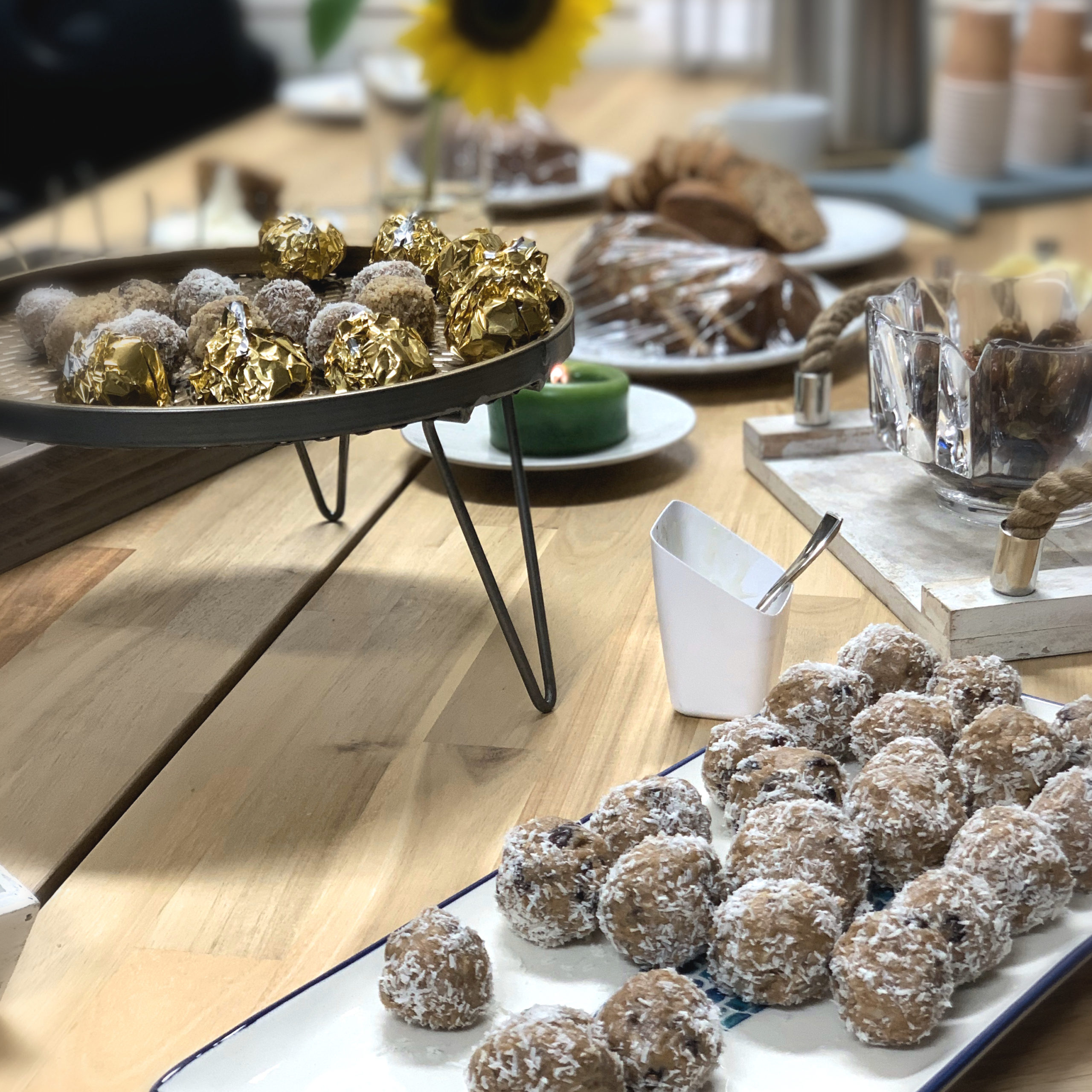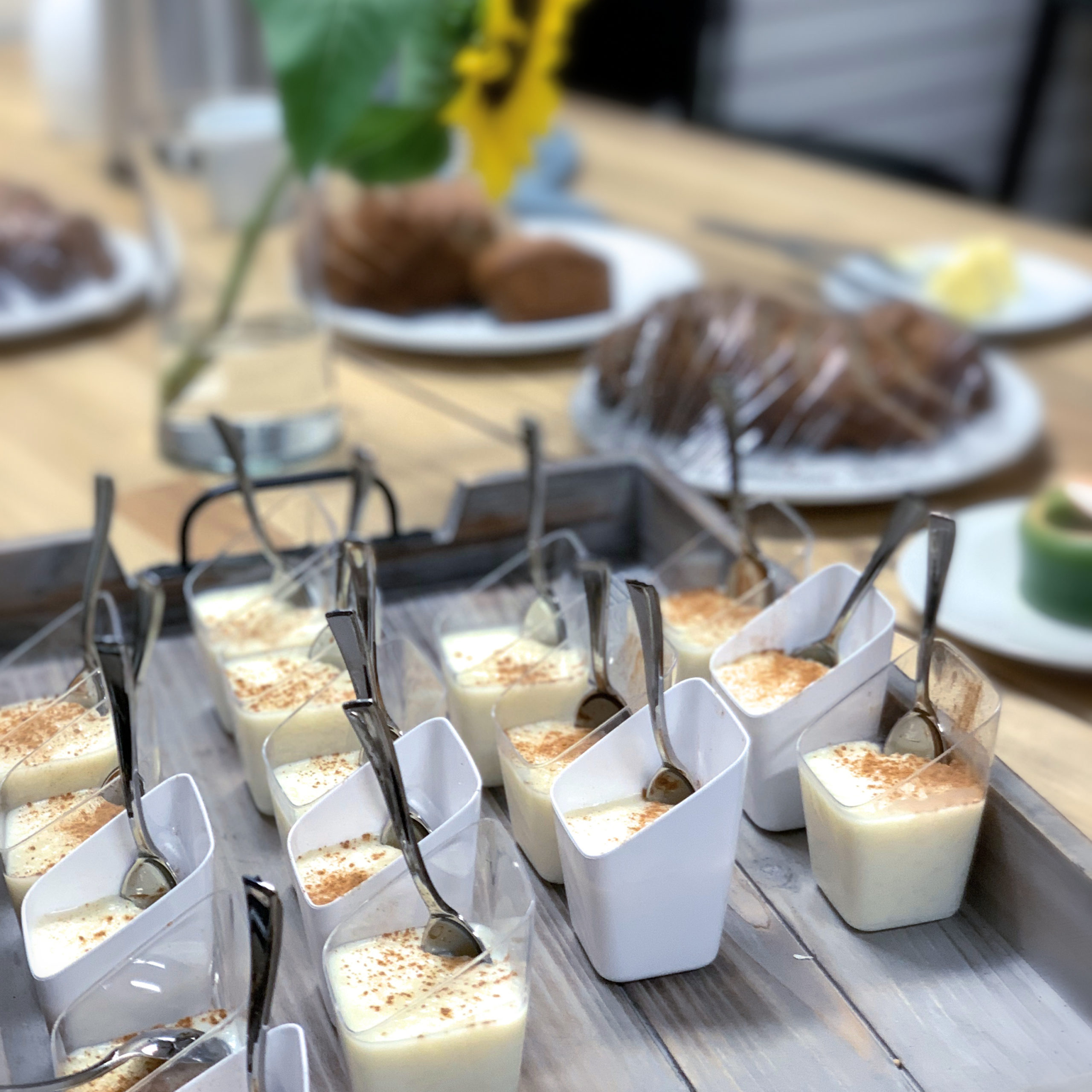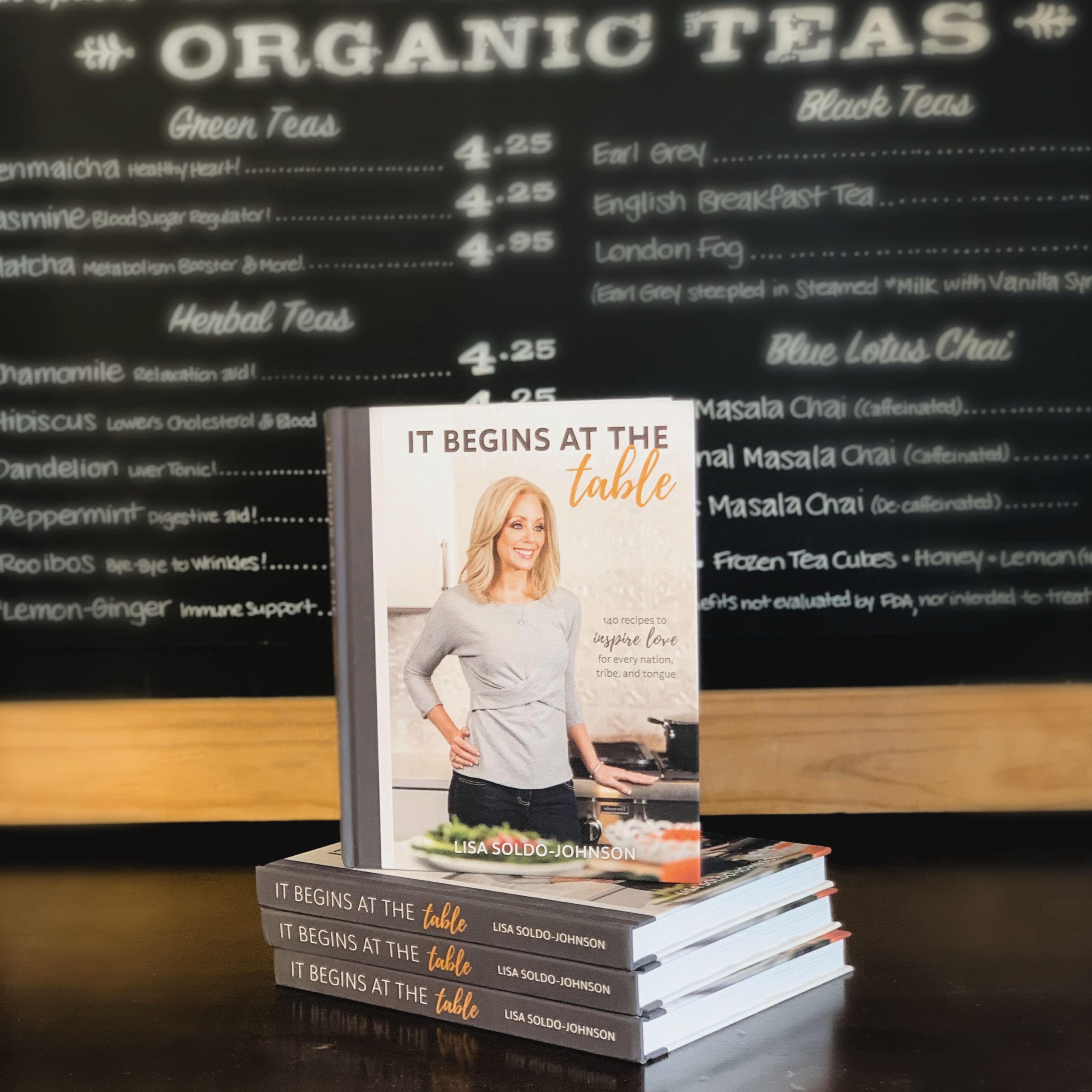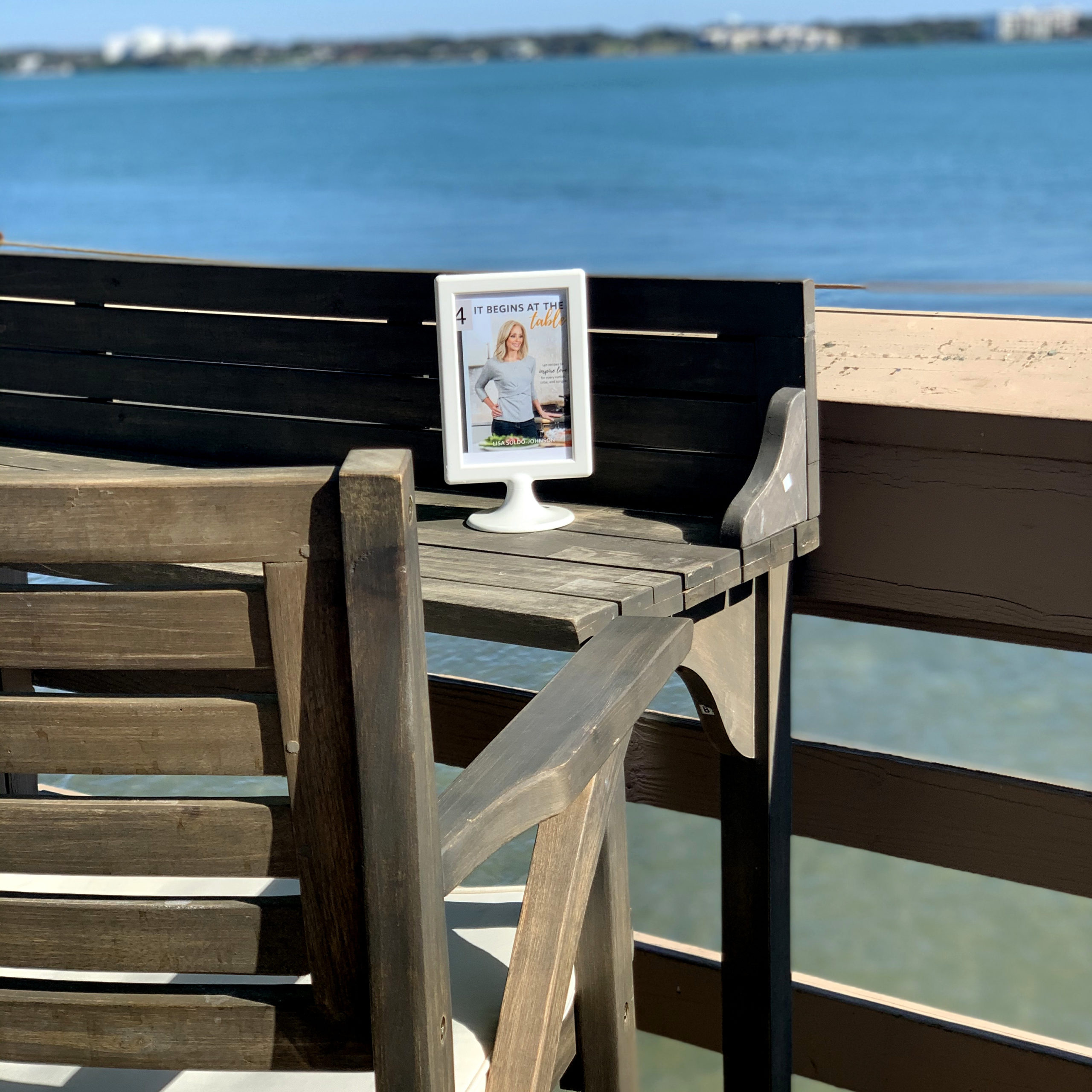 I wrapped up the book signing in Florida talking about food, recipes, life, friends, and the deeper meaning of my book.  How gathering at the table, trying new dishes, and opening your heart to those of other cultures can bridge differences and cultivate unexpected friendships from across the globe.
It was both inspiring and fulfilling to meet new people and see the excitement in their face as they enjoyed each appetizers and desserts and to find out which was their favorite.  I am so grateful for every person who came, extended genuine enthusiasm for my book, and shared their stories with me.  Most of all, thank you to my friend Laurie for opening your café and hosting an amazing event!