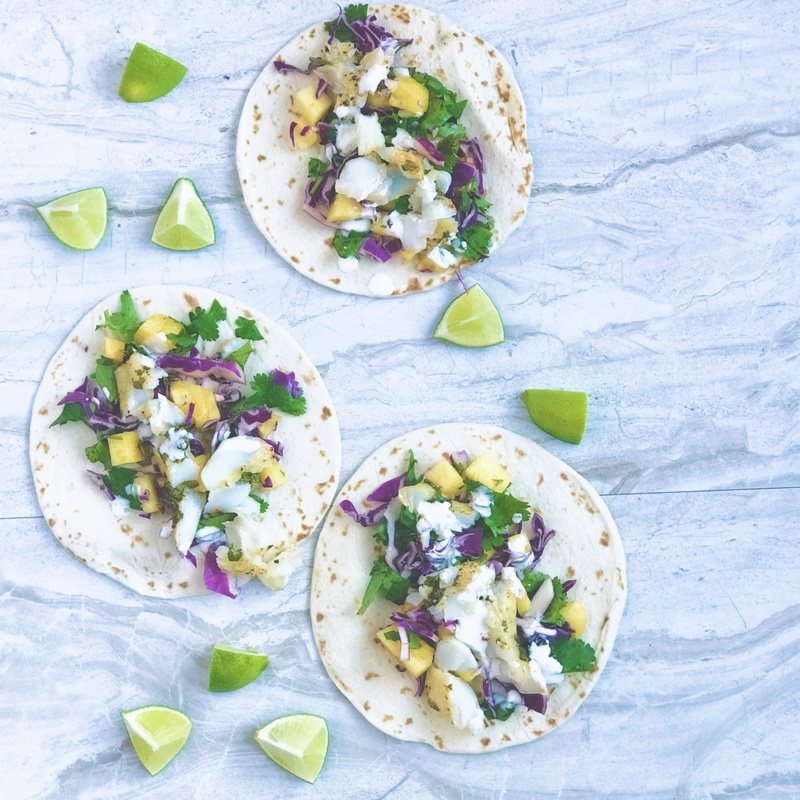 Life is so much fun in the kitchen!  Hyvee sells a spice called Chillin-Chili Lime Rub. It was the inspiration for my Fish Taco with Pineapple Island Salad and Lime Crema recipe. I seriously have to come up with shorter names. The combination of light tender fish sprinkled with chili-lime and topped with a crunchy cabbage and pineapple citrus salad perfected with a generous spoonful of lime crema is my go-to recipe for a light and flavorful meal.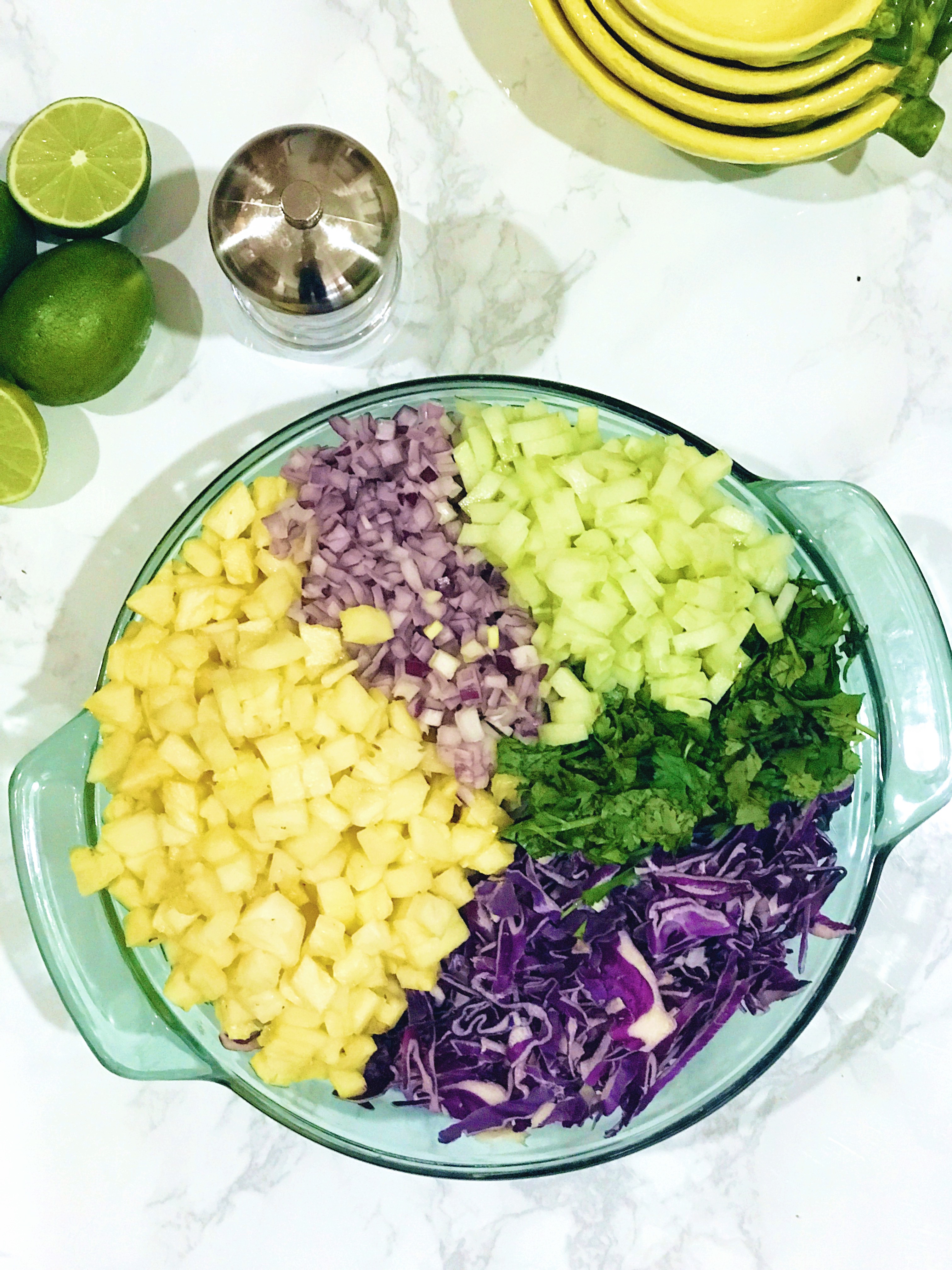 With fish tacos, I usually think it's more of a summer food since fresh fish and produce are much more flavorful from June to September in Minnesota. But not with this recipe! The refreshing combination of flavors and textures make this recipe perfect all year round.
What's the secret to making these fish tacos so uniquely delicious? It's all in the spice. Chilin-Chili Lime Rub is a combination of Chili Powder, Chipotle, Lime Juice Powder, Cilantro, Garlic, and Spices. It creates a burst of spicy lime flavor on the fish that makes it hard to stop eating. Find this spice at your local Hyvee store or order it online. Don't wait until summer to enjoy fish tacos when you can enjoy them now. Make extra fish because once you taste it, you will wish you had more.
I hope you enjoy this recipe! If you've made it please share it with me by tagging @culinarybutterfly on Pinterest.
Print Recipe
Fish Tacos with Pineapple Island Salad & Lime Crema
Yum
Chili Lime Rub marinated cod sprinkled over a colorful salad of fresh pineapple, purple cabbage, fresh cilantro, red onion and just a touch of jalapeno tossed in lime juice and a dusting of sea salt. Top it all off with a Lime Crema sauce and you have a winner!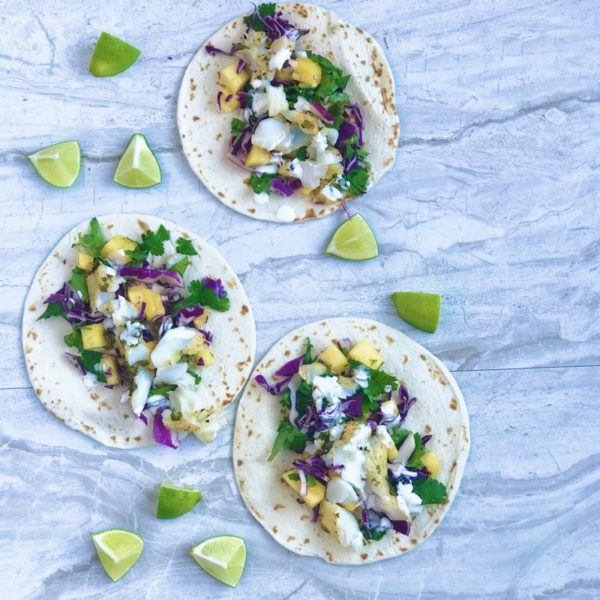 | | |
| --- | --- |
| | |
Preheat oven to 425 degrées Fahrenheit.

In small bowl, whisk olive oil, lime juice, Chilin-Chili Lime Rub, salt, and cilantro.

Pour marinade over fish and bake for 15 minutes or until fish is flakey.

Remove from oven, let cool slightly and using a fork, break fish apart into small bite size pieces.
In medium bowl, add red cabbage, pineapple, cucumber, cilantro, red onion, jalapeño, lime juice and salt. Toss until well combined. Set aside.
In small bowl, whisk sour cream, lime juice, garlic powder, and salt until creamy and smooth.
Lay a flour tortilla on a plate, and begin building the fish taco starting with the salad, the fish, and the lime crema. Drizzle fresh squeezed lime over the top and enjoy.
Recipe Tip:
The key to getting a burst of flavors in this recipe has alot to do with the Chilin-Chili Lime Rub. It gives the fish a huge pop of flavor that works perfectly with the Island salad and Lime Crema. However, don't shy away from making it if you can't find this spice at your local Hyvee or grocery store. You can substitute the spices as listed above. Enjoy!
Recipe by www.culinarybutterfly.com