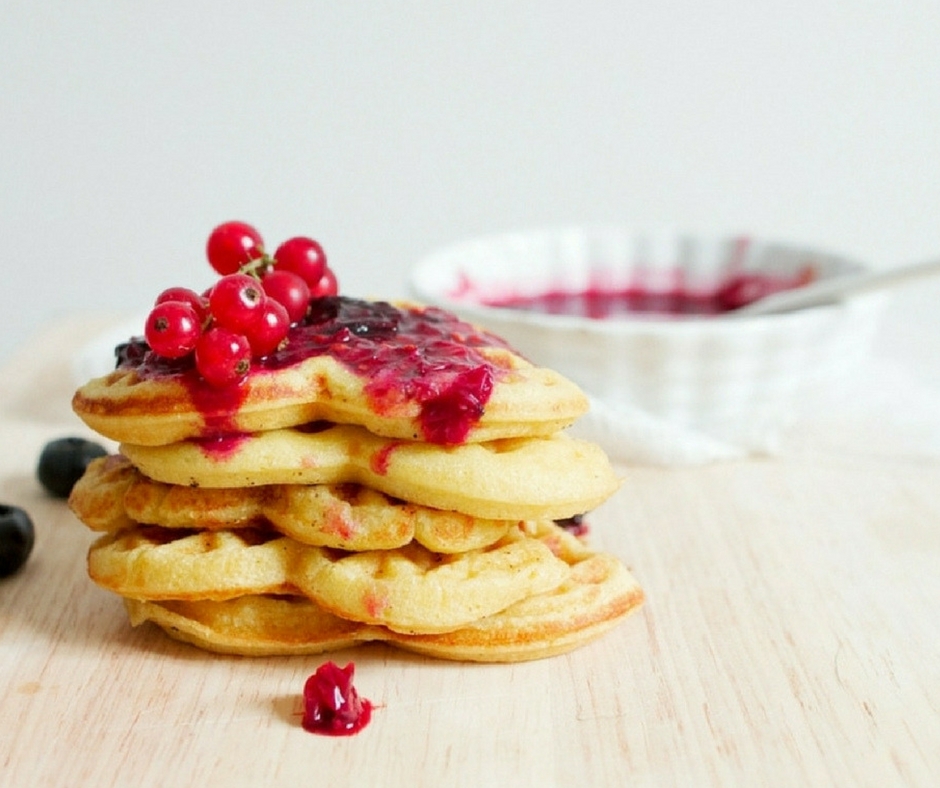 When I was a child, my mother would make waffles in her old waffle iron and smother them with margarine and Old Log Cabin syrup. That was the epitome of a special breakfast for me. Thankfully, waffles have come a long way since the 1970s and so has our understanding of how to make those old classic recipes much more healthy. Although I love my mother's old recipes, I have made some improvements on ingredient alternatives, including her homemade recipe.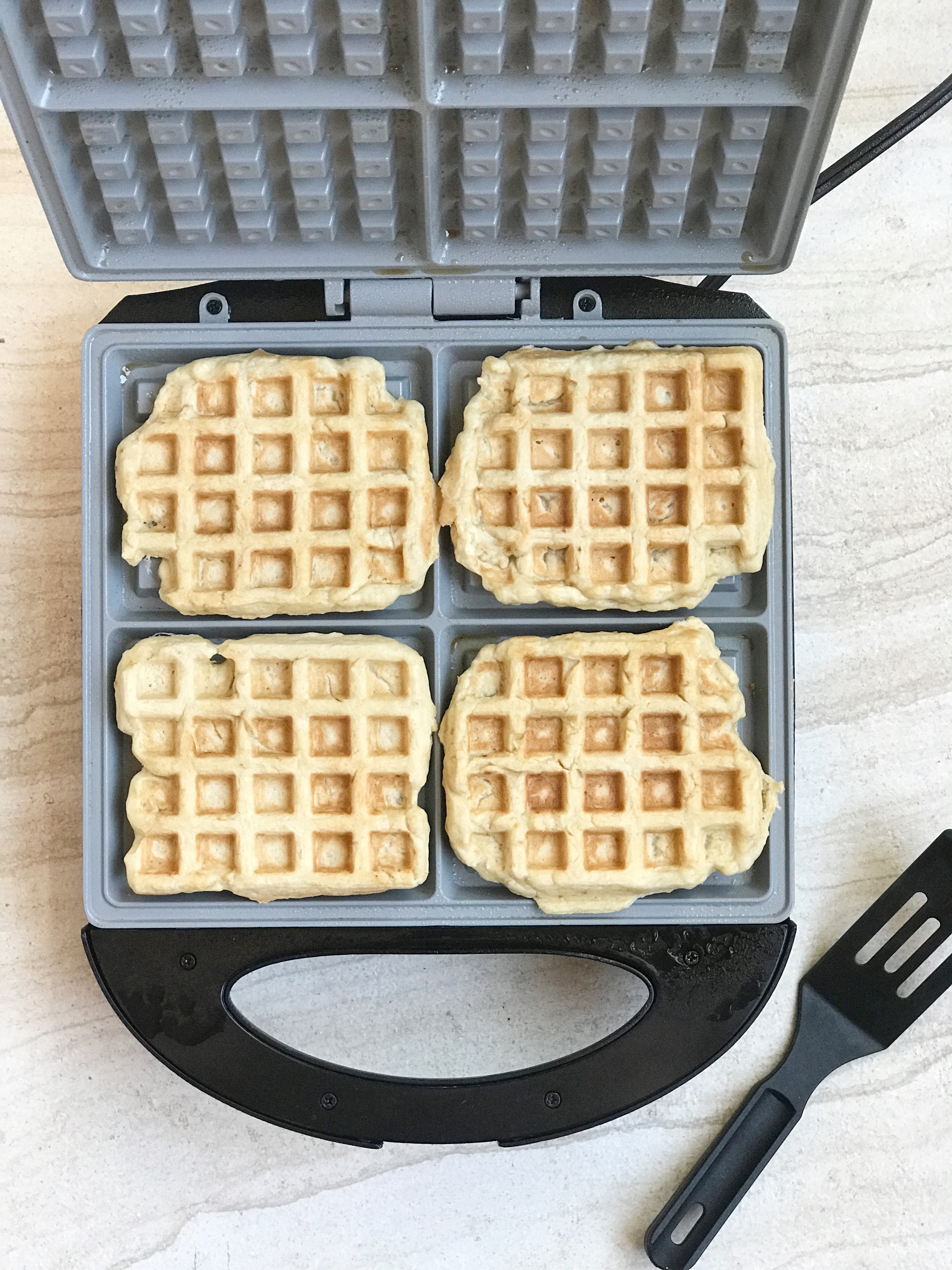 I'm not sure what changed, but when I was a kid, I had never heard the term "dairy or gluten-intolerant." Maybe it was always there, but since we didn't have those dietary restrictions in our home, it just wasn't on my radar. Plus, I was busy playing hopscotch and jacks.   Fortunately, food intolerance issues weren't on my childhood mind.
As a parent of a DG/GF adult daughter, I look for ways to make old classic recipes gluten-free and dairy-free. Thankfully, it's not too hard anymore. This recipe is dairy free because I use vanilla coconut yogurt in place of milk. I have yet to make them gluten-free, but that's on my breakfast list of to-dos soon. For an extra special treat, I top these waffles with my Raspberry Chia Preserve and fresh berries. Now, we can enjoy freshly made waffles in the morning that even my mother would have loved.
Print Recipe
Dairy-free Coconut Yogurt Waffles
Yum
Lightly sweet, perfectly flavored dairy-free coconut yogurt makes these waffles perfect for breakfast or mid-day snack. Top with Raspberry Chia Preserve to give them an extra boost of excitement.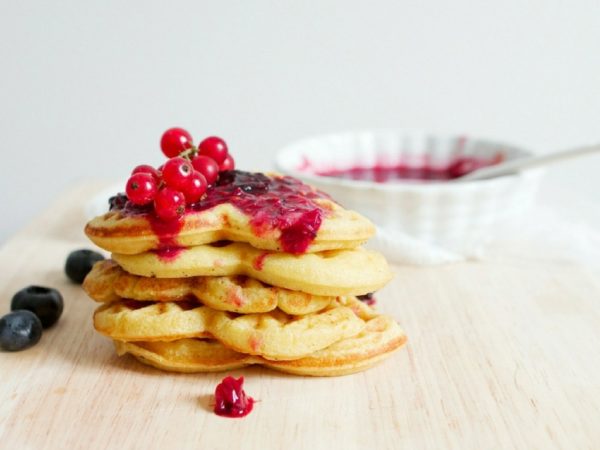 | | |
| --- | --- |
| | |
In a medium bowl, combine flour, salt, sugar, and baking powder.

In a seperate bowl, whisk together yogurt, vanilla, and egg yolks.

Add in dry ingredients and mix until combined. The batter will be very thick and stiff at this point.

Beat eggs whites until they have soft peaks. Fold them into the batter and mix to combine. The batter will be thick similar to a brownie batter.

Melt coconut oil and brush over preheated waffle iron or spray wth coconut oil spray. Using a ladle or large spoon, gently ladle the batter onto the waffle iron starting in the center. Using a cake spreader or flat utensil, gently spread the batter across individual sections of the waffle iron evenly. Bake 3-4 minutes or until waffle is done.

Remove waffles and serve with Raspberry Chia Preserve and fresh berries or your favorite topping.
Find my recipe for Raspberry Chia Preserve under "Sauces and Condiments" at Culinary Butterfly.com
Recipe by www.culinarybutterfly.com