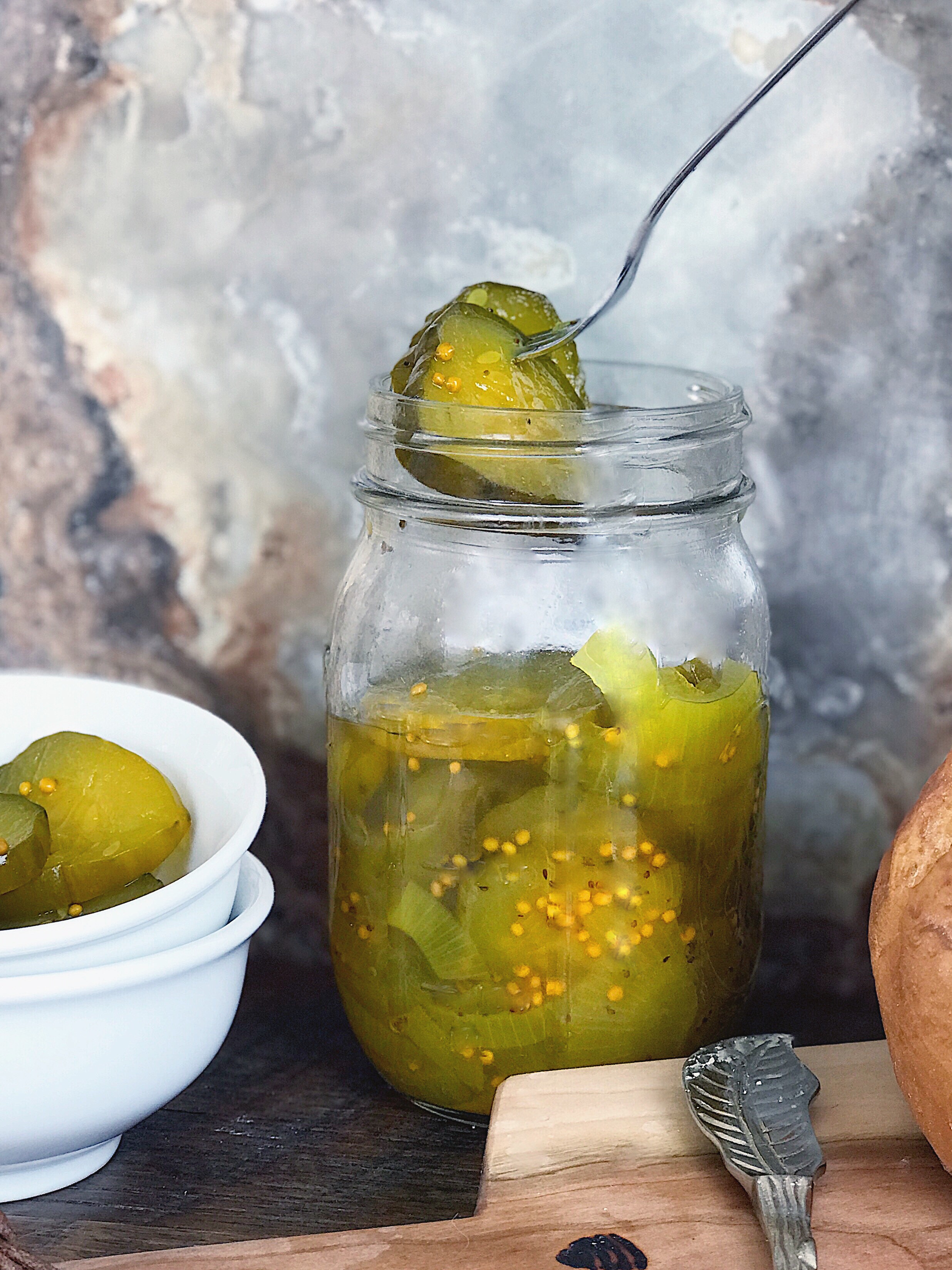 Whatever happened to preserving the harvest for the winter and enjoying the spoils of your hard work for the rest of the year? It seems for most Americans, the art of preserving food is lost in the dustbin of history.
But, for those of us who grew up watching our Grandmothers preserve everything from pickles to jam to canned tomato sauce; the act of being self-sufficient is a badge of honor rather than a hobby that just doesn't fit into the millennial lifestyle.
I taught myself how to preserve food years ago by canning. One of my  favorite things to can are my Grandmothers old-fashioned bread and butter pickles. She never set the table without adding a bowl of her highly coveted pickles, and the meal never ended before she refilled the bowl at least once. Luckily, my mother continued the tradition of preserving pickles and jams, and when I finally decided to carry the canning torch, my Grandmothers recipe was there waiting for me.
As a lover of cultural flavors and foods, the idea of taking a classic recipe and adding an exotic twist through herbs, spices, or unexpected ingredient is a large part of what inspires me in the kitchen. Since turmeric is widely used in many Indian, Middle Eastern and Mediterranean dishes, I thought would give it a go in my Grandmothers Bread and Butter Pickle recipe and the result was pretty darn fabulous. Now, I have yet one more reason to look forward to preserving the harvest.
My Grandma would be proud.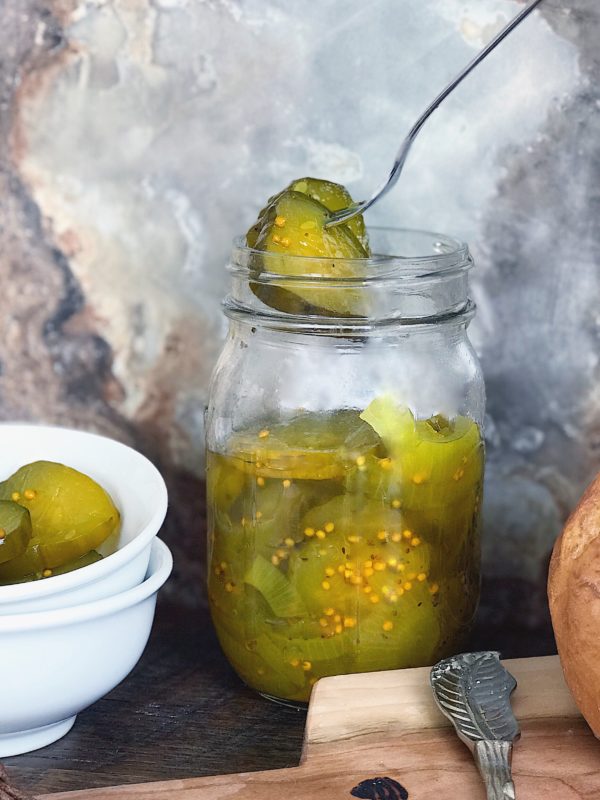 | | |
| --- | --- |
| | |
Wash and cut cucumbers into 1/4-inch slices. In a large bowl, toss the cucumbers and sliced onions with salt. Cover vegetables with ice cubes and let stand at room temperature for 2 hours.

While cucumbers are cooling, boil 7-8 pint jars in a water bath canner or large pot filled with water over high-heat. Remove jars from water and let cool.

In a seperate large pot, add apple cider vinegar, sugar, turmeric, celery seed and mustard seed and bring to a boil over high-heat.

While liquid is cooking, prepare your lid and bands by placing them into a small saucepan covered with water and bring them to a simmer. Turn off heat and let sit in water until ready to use.

Drain the cucumbers and onions and transfer to the pot. Bring liquid back to a boil. Using a slotted spoon, transfer vegetables to pint jars, leaving 1/2-inch headspace. Fill each jar with liquid, making sure to include plenty of mustard seeds in each jar.

Remove lid and band from water adding to each filled jar. Close the band finger-tight only, and transfer jars to the water bath. Process jars for 10-minutes.

Remove jars from water and let sit for a few hours before moving to a cool dry place. Store for atleast 1-month before consuming. Always refigerate jar after opening.
Recipe by Lisa Soldo-Johnson for www.culinarybutterfly.com