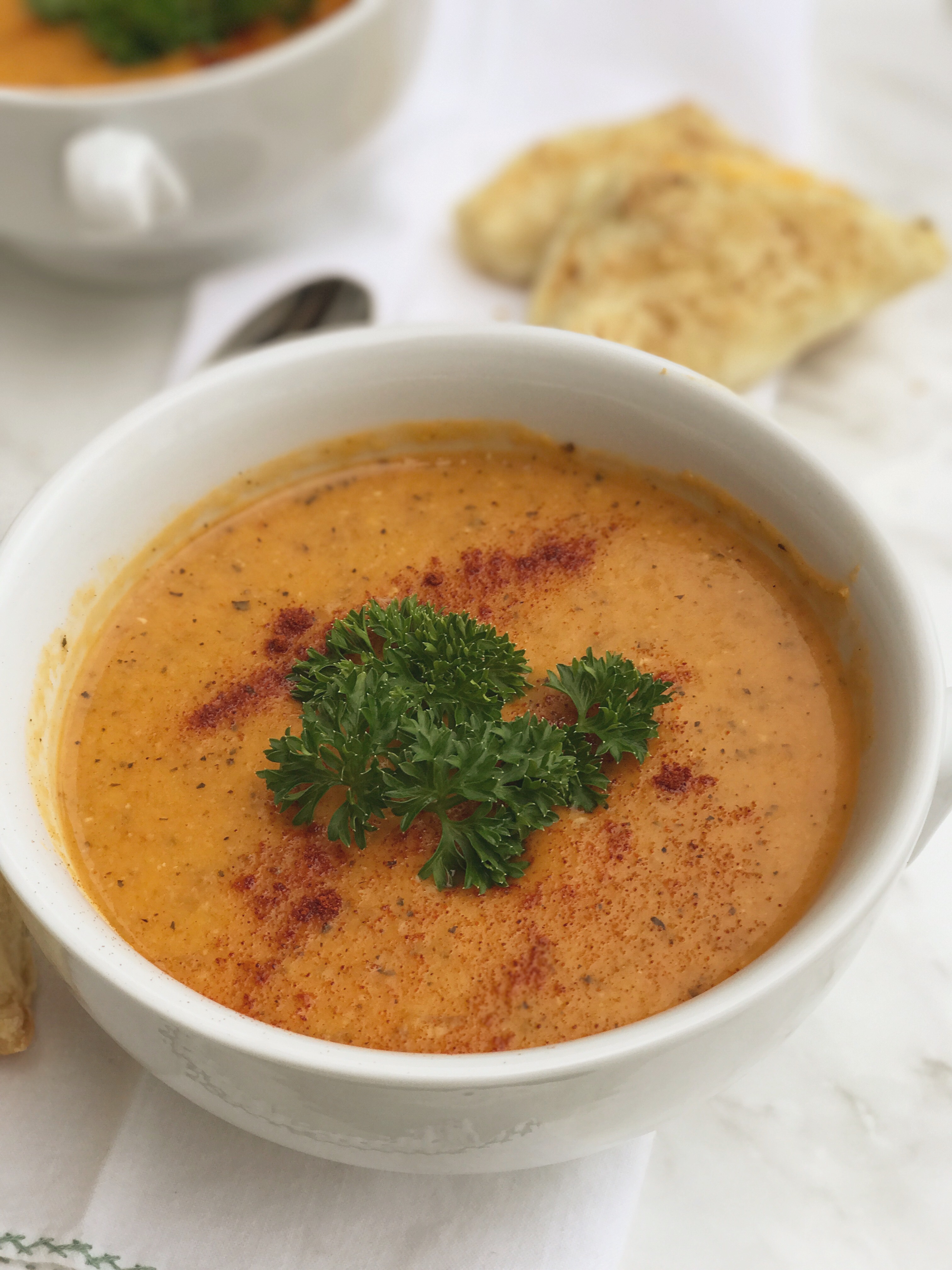 Now that the cold weather season is heading our way, it's time to start thinking soup. I'm not shy to admit that my mom made one of the best chicken noodle recipes I have ever tasted. It's a big hit around my house pretty much any time of the year. However, one cannot live on chicken noodle soup alone. That's when I reach for a new recipe and Tlavhe Red Lentil Soup is at the top of my list of new favorites.
Tlahve is a traditional "Siryoyo" soup enjoyed by the Assyrian culture for many generations. The thing I love most about this recipe is the simple, healthy ingredients that go into making this soup uniquely delicious. Even the homemade red pepper paste that gives this soup a subtle kick of heat is packed with nutrition and simple to make. This recipe was given to me by my adorable friend, Suheyla, who I am excited to feature her in my upcoming cookbook, along with many of her delicious recipes. So, this fall as the temperature begins to drop, give this recipe a try and enjoy a little taste of the Assyrian culture.
Print Recipe
Tlavhe Red Lentil Soup
Yum
A healthy, easy to make traditional "Suryoyo" lentil soup with a touch of lemon and spiciness that brings out the subtle flavors of the Middle East.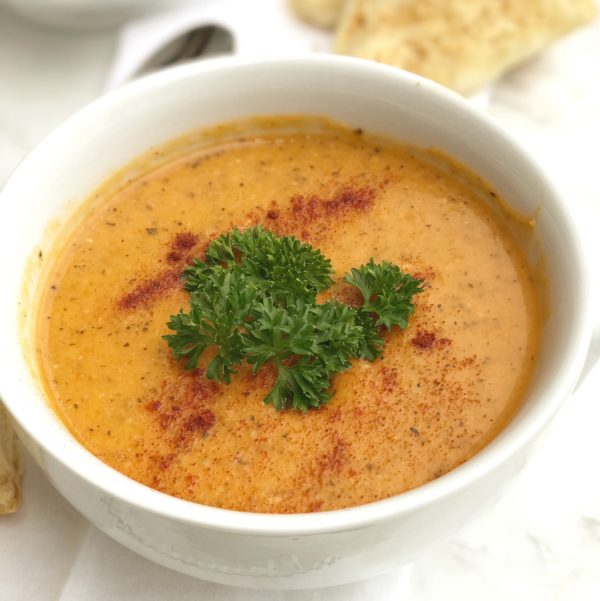 | | |
| --- | --- |
| | |
If you are making the red pepper paste rather than using a bottled paste, start by making the paste first. See below for instructions.

Rinse lentils in cold water until water runs clear. Transfer lentils and water to a large soup pot and bring to a boil over high heat. Remove any foam that forms on top of the water.

While the lentils are cooking, heat oil in a medium saute pan over medium-high heat. Add onions and garlic, sauteing 5 minutes or until lightly translucent.

Add onions, bay leaf, lemon juice, tomato paste, red pepper paste, mint, salt, pepper, and cumin to the lentils and stir to combine. Lower heat to medium-low, cover and simmer 45 minutes or until lentils are very soft.

Remove and discard bay leaf. Using an immersian blender, or a counter-top blender, blend soup until it is creamy.

Transfer soup to individual serving bowl, (optional) top with oil, butter, or sour cream and sprinkle with a touch of paprika.
Cut the top off of peppers, discarding the stems and seeds. Cut peppers into large chunks. (I used red chili peppers here, but the original recipe calls for Haperino peppers. Either pepper will work fine.)

Turning food processor on, add in in peppers, oil, sugar, salt, and water. Blend until pureed.

Pour puree into a non-stick pan and simmer on medium-low heat (stirring often) for 30 minutes or until the liquid has cooked off and a paste has formed.

Transfer to a bowl to cool before storing in the refrigerator for up to one week.
Recipe by Suheyla Kerkinni for www.culinarybutterfly.com