Murgh Korma is an authentic Indian chicken curry dish. It's delicious, flavorful, and completely worth your time!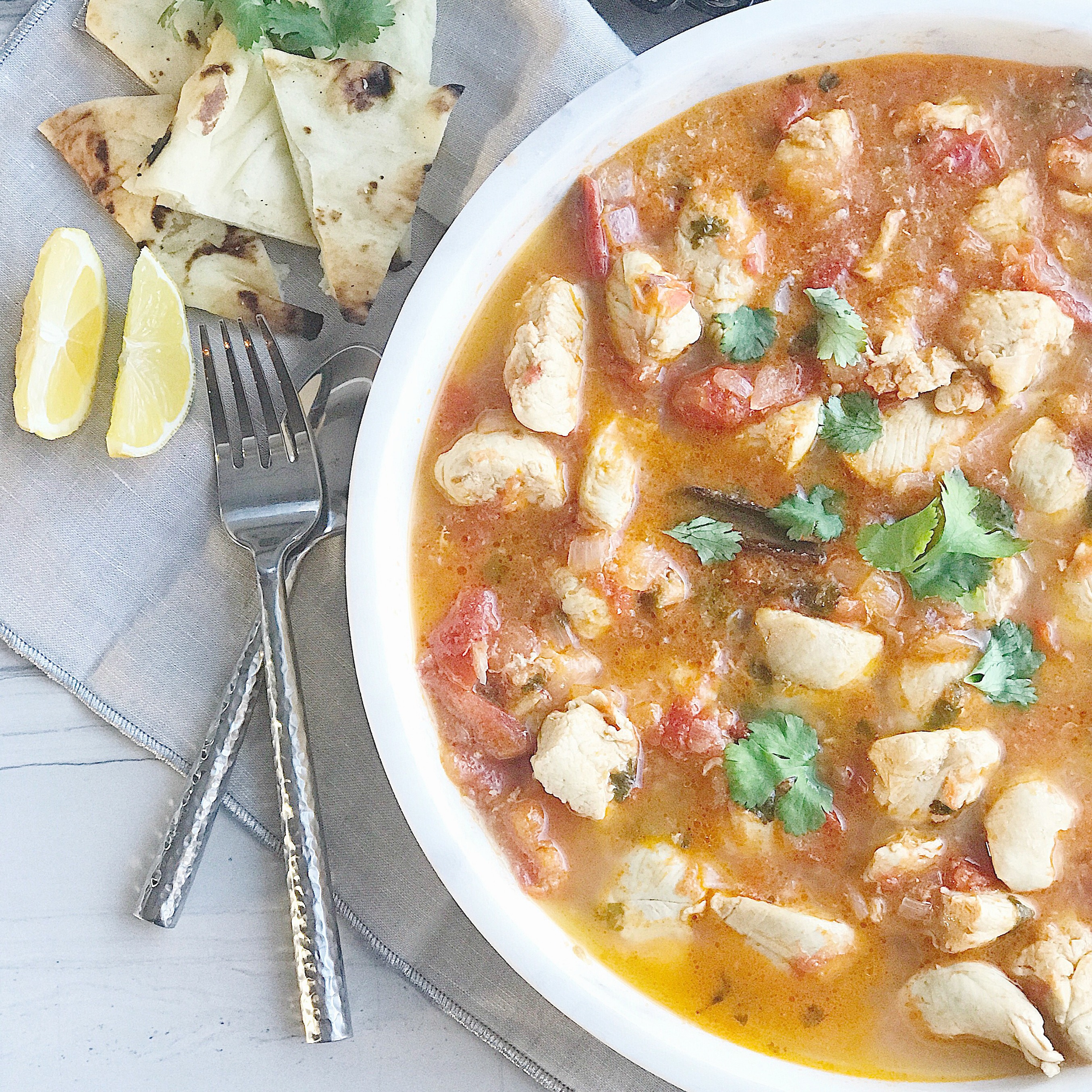 I have decided that "providence" is my favorite word. It is within providence that the most unlikely and sometimes wonderful things can happen in life.
That's how I met Jeety. This beautiful soul walked into my garage during my neighborhood's annual yard sale and we immediately connected. Little did I know, she was an incredible cook. It wasn't long after getting to know Jeety I discovered her gift of Indian cuisine.
When I decided to write my cookbook featuring food from around the world, I carefully considered who I should include in this endeavor. My goal was to feature intimate friends who have a love for their culture, an open heart for others who are different from themselves, and were absolutely fantastic at making their cultural foods.
I found out just how true this was of Jeety when she invited my husband and me to dinner one night.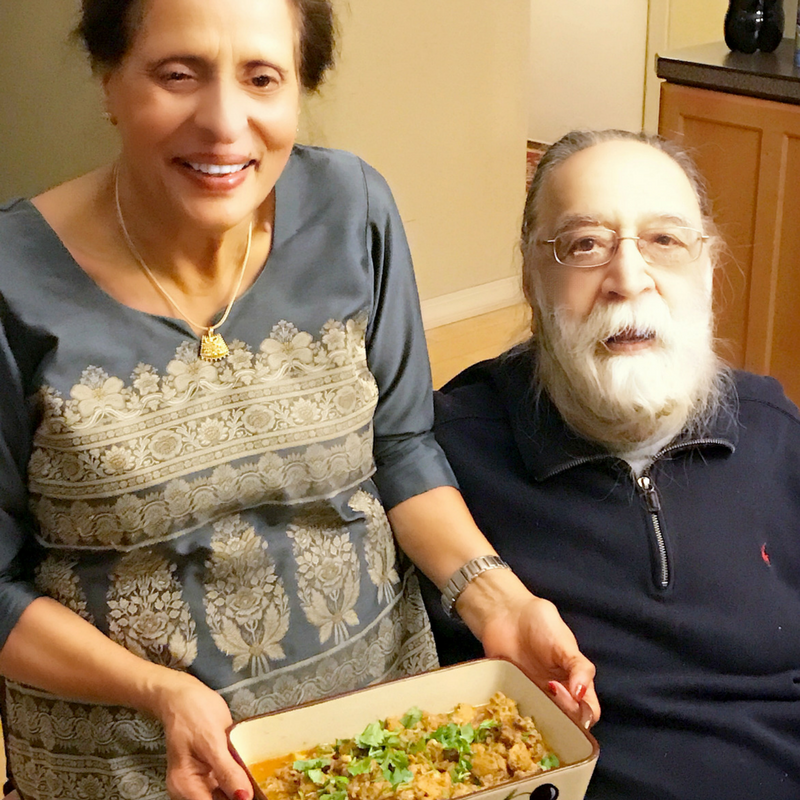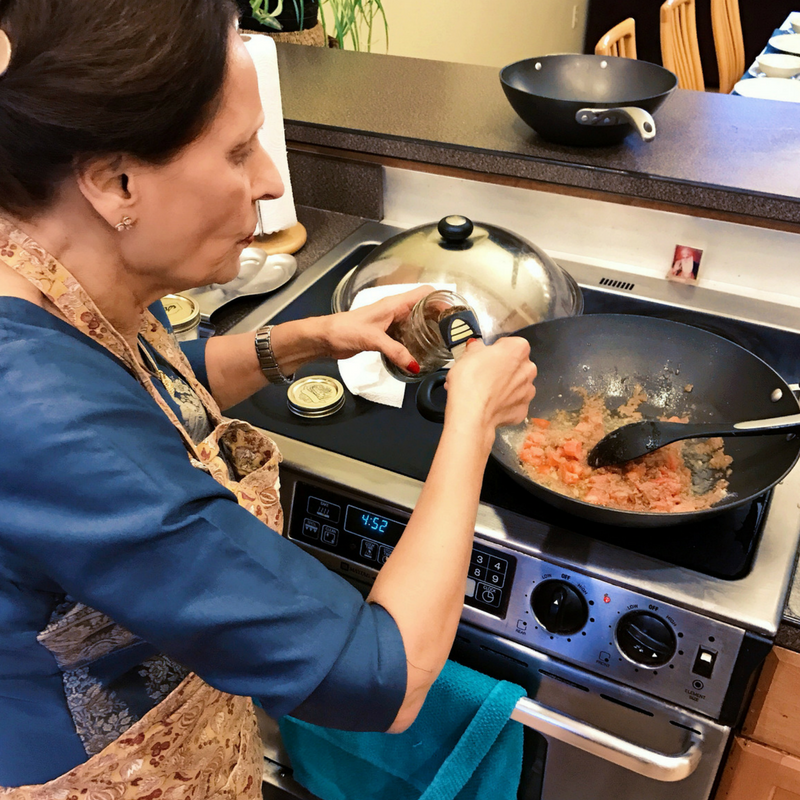 I thought I was quick in the kitchen, but this talented lady put me to shame in minutes.
From Pakoras and Dhiana Chutney to Punjab Chole with Paratha Roti bread, Jeety whipped up dish after dish faster than I could take notes on my computer – and I'm a fast typer.
The fun didn't stop there. Rice Puluo and an Indian Yogurt dish were part of this fantastic feast. The final touch to this authentic Indian meal was Gajar Halwa, a sweet, creamy carrot treat, and of course, the perfect cup of black tea.
The evening quickly came to an end but not before we had the chance to learn a little about Jeety's culture, her traditions, and hear a few heartwarming stories of her family that draws a picture of why she has such a sweet soul.
But then there was the meal.
To say the food was unforgettable doesn't quite express the deliciously powerful flavor explosion experienced in every dish served during this lovely evening with friends.
I left with a greater admiration for the beauty of the Indian culture and its delightful cuisine. I look forward to introducing you to Jeety and all of her Indian recipes in my upcoming cookbook.
I hope you enjoy this recipe! If you've made it please share it with me by tagging @culinary.butterfly on Instagram or @culinarybutterfly on Pinterest, or by using the hashtag #culinarybutterfly on Facebook
Cook Time

1

hour 10 minutes
Cook Time

1

hour 10 minutes
Heat oil in medium-sized pan over medium heat. Add onions and sauté 3-4 minutes or until translucent. Reduce heat to medium-low.

Add garlic and ginger, continuing to sauté 3 minutes.

Stir in chopped tomatoes, cumin, salt, coriander, red pepper, turmeric, cloves, cinnamon stick, and 1/2 cup water. Cover and simmer for 3 minutes.

Add chicken and stir until meat is lightly coated with spices. Cover and simmer 4-5 minutes or until chicken is lightly browned. Reduce heat to low and simmer 5 minutes.

Stir in 4 teaspoons yogurt. Add 1 cup of water and cardamon pods, stirring to combine. Cover, reduce heat to medium-low, simmering for 10 minutes.

Fold cilantro into sauce, cover, and reduce heat to low. Continue to simmer 30 minutes. Add 1/2 cup water and simmer 10 minutes or until chicken is cooked through.
SUGGESTIONS:
You can substitute 3 cups chopped chicken tenders in place of the recommended chicken pieces.
Time saver: Prepare sautéed onions ahead of time and refrigerate until ready to use.
Recipe by Jeety for www.culinarybutterfly.com