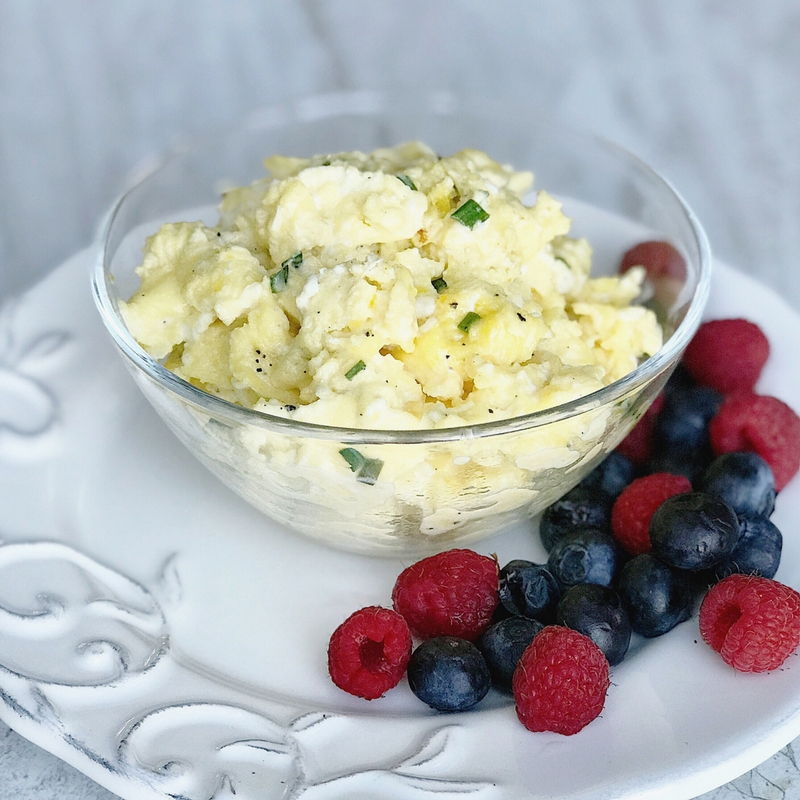 Ah, France. A place I have yet to visit, but it holds a very special spot on my bucket list of beautiful destinations to see. This charming and eclectic country boasts of an important and fascinating historical past as much as it does the present day.
The French are famously known for many things including their romantic language, age-old architectural wonders, exquisite fashion, and decadent cuisine, just to name a few. From sauces and cheese to bread and wine, French food is a shining example when it comes to all things gourmet.
Over the centuries, French cuisine has influenced countries and cultures throughout the world. Since each region had developed their own style of cuisine depending on climate and seasonal ingredients, the array of flavors and techniques in French cooking are as diverse and wonderful as the people themselves.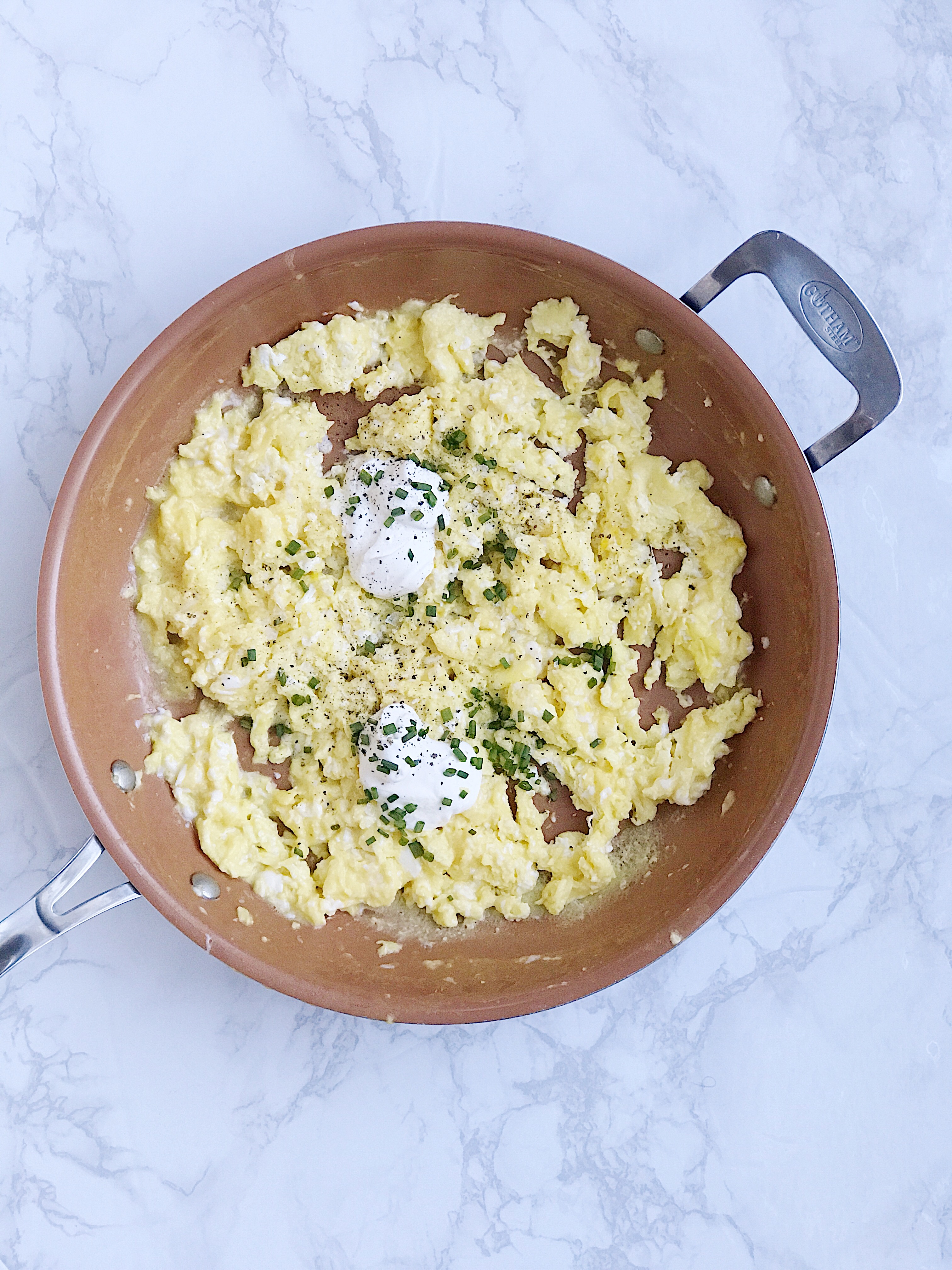 One ingredient is called Crème Fraîche and it's as dreamy as a romantic stroll down the tree-lined Champs-Élysées to see the Arc de Triomphe. Ok, maybe not that dreamy, but pretty close.  Crème Fraîche originated in dairy-producing regions of France and is used as a creamy ingredient in sauces, salad dressings, soups, and pastries to name just a few.
My favorite way to use this lightly creamy and slightly nutty cream is in scrambled eggs. They are light, fluffy, and oozing with decadent texture and flavor. I learned to make these eggs from Gordon Ramsay in his Master Class. They are arguably the most delicious scrambled eggs you may ever find at any breakfast table. Afterall, it is Gordon.  Would you expect anything less?
The next time you are in the mood for a little taste of French cuisine, give this one a try. It is très magnifique!
Check out some of my other simple and healthy breakfast recipes:
I hope you enjoy this recipe! If you've made it please share it with me by tagging @culinary.butterfly on Instagram or @culinarybutterfly on Pinterest, or by using the hashtag #culinarybutterfly on Facebook
Print Recipe
Crème Fraîche Scrambled Eggs
Yum
Arguably the most delicious scrambled eggs you may ever find at any breakfast table. Fluffy and creamy are the two things that set this dish apart. Butter, Crème Fraîche, and the right cooking technique is the secret behind these luscious scrambled eggs. Make extra. You will thank me later.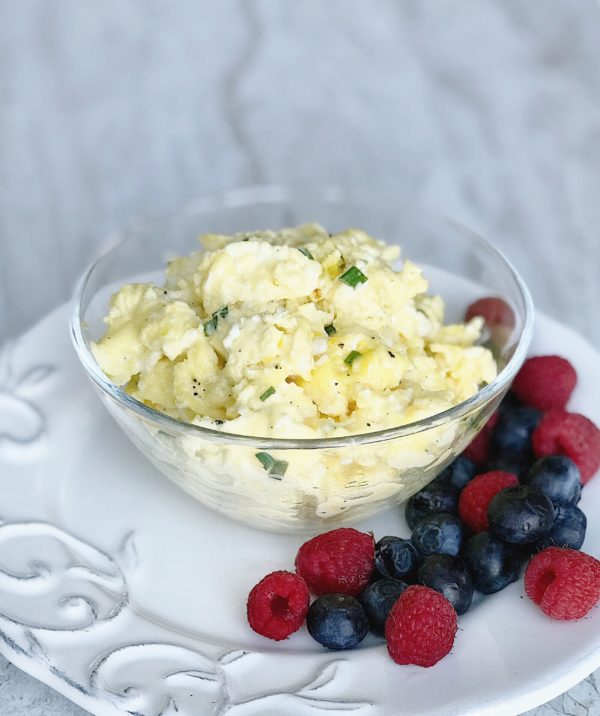 | | |
| --- | --- |
| | |
Using a non-stick skillet over medium heat, crack eggs into the pan. Add pats of butter and using a rubber spatula gently stir and turn the eggs.

Continually stir and turn eggs until butter has melted and eggs begin to thicken. Remove pan from heat for 20 seconds and continue to gently turn eggs. Return pan to heat, stirring and cooking until eggs are soft.

Fold in the crème fraîche, chives, a sprinkle of salt, and pepper.

Gently fold ingredients into eggs just until incorporated. Taste and adjust salt and pepper as needed.

Transfer to a serving dish and serve immediately.