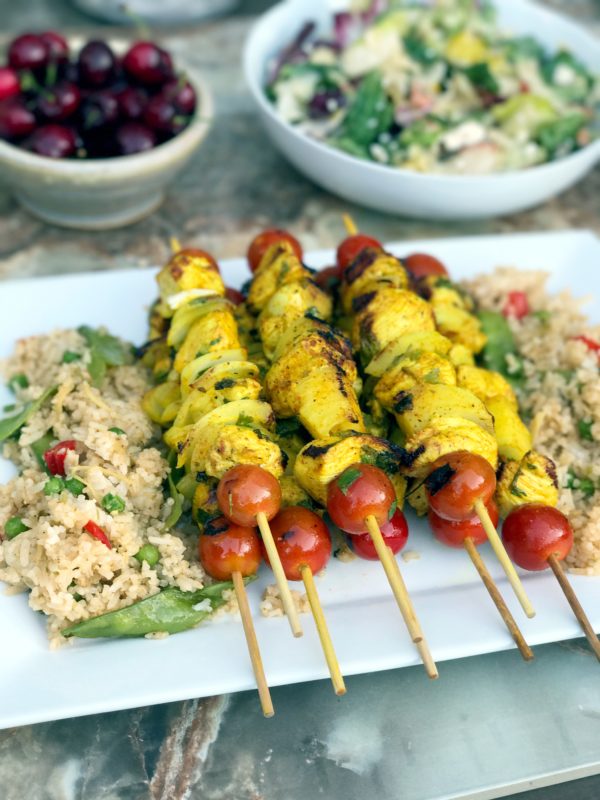 When my Persian girlfriends make kabobs for a girls dinner night in together, I eat a very light lunch because it's a sure thing that dinner is going to be amazing - and I want to finish every bite! Persian fare is at the top of my list of favorite foods on the planet. It bursts with an array of flavors and colors that could please even the pickiest pallet. I should know since my youngest daughter, Isabella, has her "basic meat and potatoes" favorites when it comes to food. She likes it simple and not too exotic yet when Persian food comes to the table, she's happy to indulge.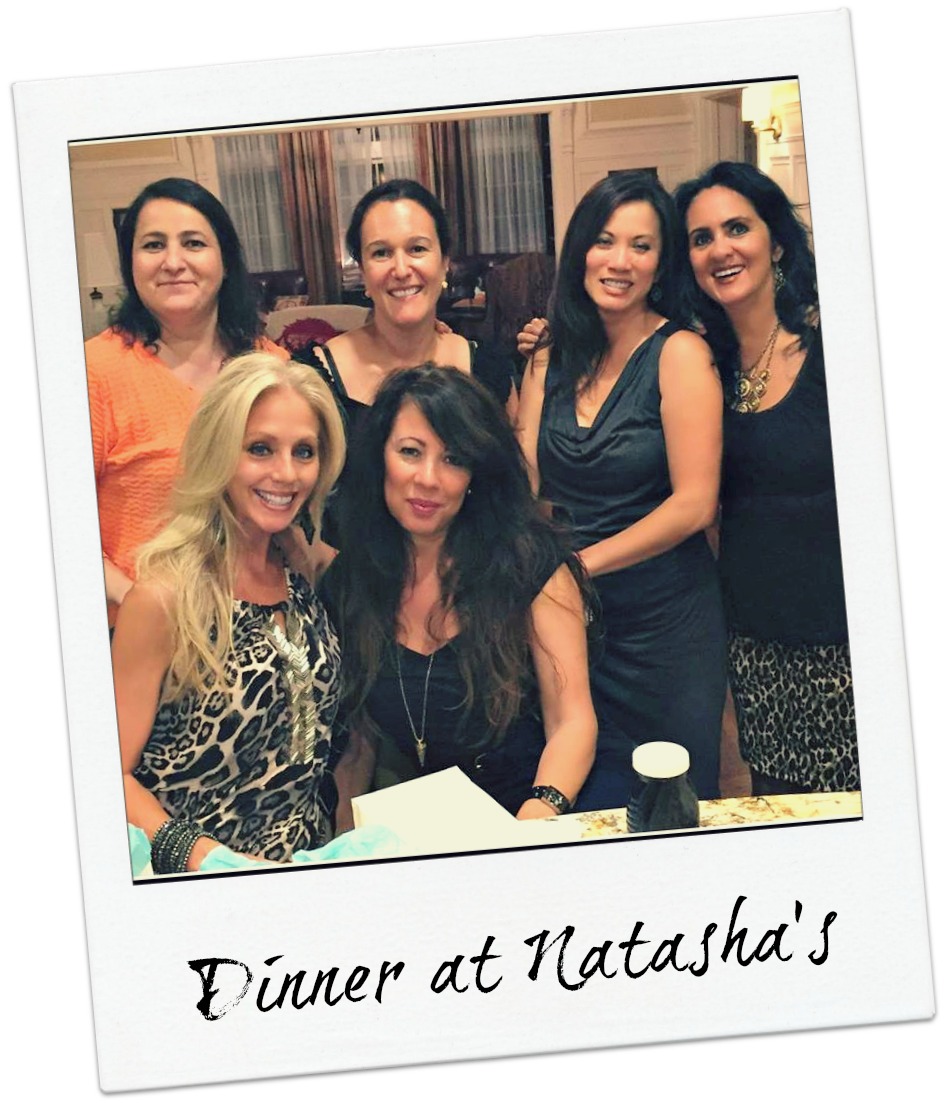 I consider myself to be pretty blessed to have such a diverse group of friends in my life. We share life together with all that it entails; including some of the life's ups and downs - but our time together is almost always filled with plenty of love, laughs, and food! These are a few of the beautiful women I affectionately call, "My girls."
O.k. Confession - there is another reason why I love "My girls" so much. It's their food! Seriously. Not at all kidding. They are part of the reason why I have fallen in love with food from so many different cultures. Each of these women is a genius at making food from the country of origin; favorite foods they have been raised eating. They are also in part, the reason I am writing my global cookbook.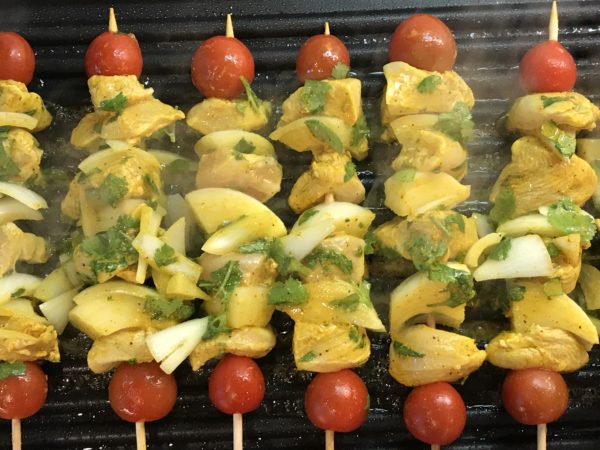 They have inspired me, through their love of their culture, their lifestyle, and even their food, to look outside of my life experience, as an American, and into the lives of people who are different than me. And in doing so, what I have found is beautiful. Not to mention, delicious!
That's why I am so excited to share this easy Persian Chicken Kabob recipe with you. My gorgeous friend, Ameneh, taught me to make her version of Joojeh Kabobs. They are super simple to make and have become one of our family favorites. I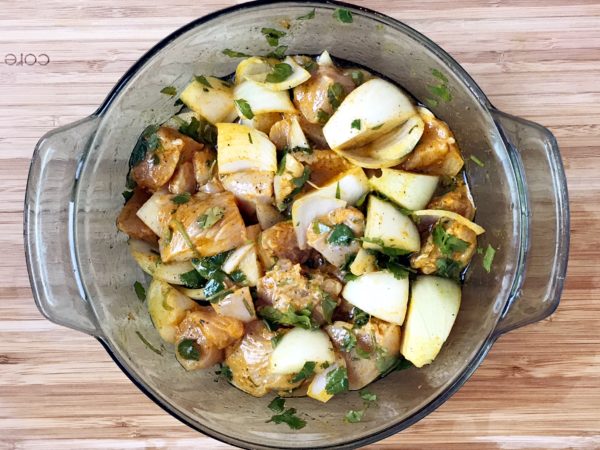 Finally, if you are anything like me, I tend to shy away from using my outdoor grill since I usually leave the job for the hubby. However, thanks again to Ameneh, I now own an incredible indoor counter-top grill that makes grilling all year round a snap. The Wolfgang Puck electric indoor grill is a reversible grill that is flat on one side for foods like pancakes, eggs, etc. and has grill plates on the other side which is perfect for grilling these kabobs, burgers, steaks, and fish. Which ever way you decide to prepare your Joojeh Kabobs, I absolutely know that you will love them as much as I do!
I hope you enjoy this recipe! If you've made it please share it with me by tagging @culinary.butterfly on Instagram or @culinarybutterfly on Pinterest, or by using the hashtag #culinarybutterfly on Facebook
Print Recipe
Persian Chicken Kabobs
Yum
Simple to make and packed full of flavor, these Persian Chicken Kabobs make the perfect family meal or easy entree for entertaining, when paired with basmati rice and a fresh salad.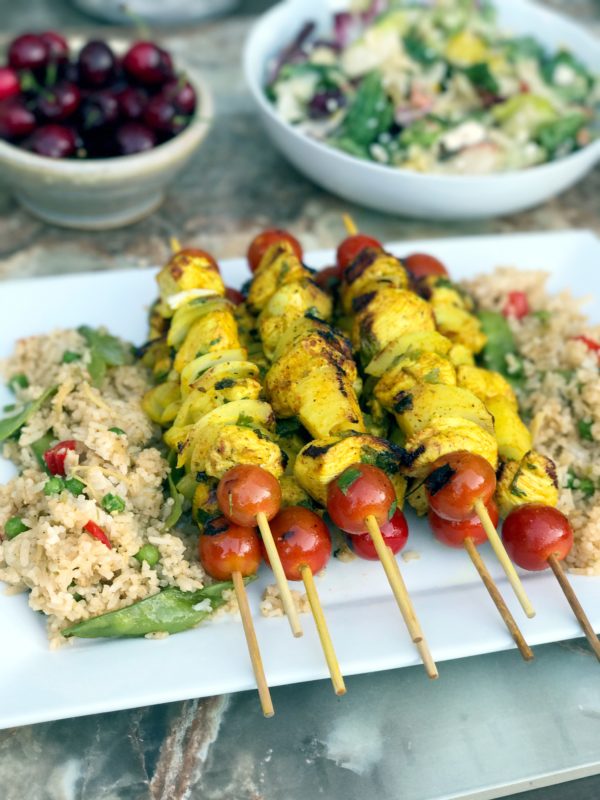 | | |
| --- | --- |
| | |
In a medium bowl, add chicken, onions, and dressing. Toss together, cover, and refrigerate 1 hour or overnight.

Remove chicken from refrigerator and toss in cilantro. Using prepared wood skewers, thread cherry tomato, 5-6 pieces of chicken, and one cherry tomato on to each wood skewer until all ingredients are used.

Heat grill to medium heat. Grill kabobs 12-15 minutes or until chicken is done, turning skewers every few minutes to cook evenly.

Transfer Joojeh Kabobs to a plate and serve with basmati rice and salad.
TIP!
To keep the skewers from burning, soak the in water for up to an hour before using.
Recipe by Ameneh Gounili for www.culinarybutterfly.com