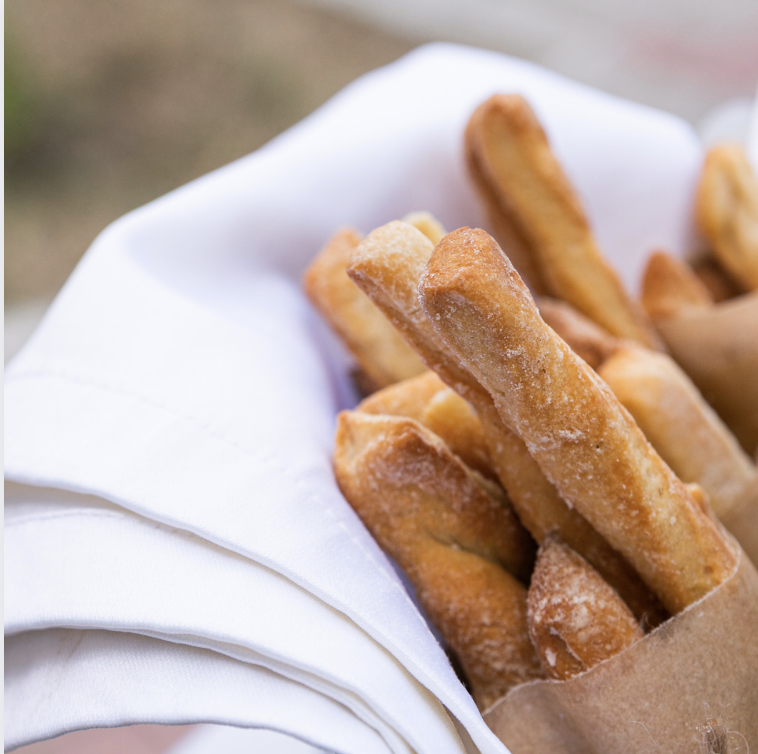 Festival is a celebrated tradition in Jamaica. I'm not referring to an outdoor street party, though I adore the festive steel drum music they play near the pool. Jamaican Festival bread is a traditional bread side served with dishes like Jerk Chicken and Escovitch Fish. The actual name is Jamaican Festival Dumpling, but it looks and tastes more like a breadstick.
I was pleasantly surprised the first time Festival came to the table in a bread basket. The bread is lightly sweet and reminiscent of cornbread. Served with lunch and dinner meals, the unique taste and texture inspired me to recreate Jamaican Festival at home.
You can find a wide range of recipes for Festival on the Internet. However, after trying a few, they just didn't have the authentic Jamaica taste I was looking for. Some were too doughy, others were dry or didn't have the light sweetness I was hoping for. After making several adjustments, I finally landed on a version of Festival I think is most like the bread I enjoyed in Jamaica.
One thing I love most about Jamaican Festival bread is how easy it is to make. It requires a few ingredients and about 15 minutes to mix, roll, and prepare. Once you form the Festival into breadsticks, gently lay them in hot oil and in 8 minutes and you have a hot, delicious, traditional Jamaican side dish to serve with any meal. I recommend eating them while they are warm for the best flavor and texture.
Give some of my other Jamaican recipes a try here:
I hope you enjoy this recipe! If you've made it please share it with me by tagging @culinarybutterfly on Pinterest.
Print Recipe
Jamaican Festival Bread
Yum
Jamaican Festival Bread is a traditional breadstick that is lightly sweet and compliments the breakfast, lunch, or dinner and is a welcome addition to every Jamaican table.
Prepare your ingredients.

In a medium bowl, mix the flour, cornmeal, sugar, baking powder, and salt together with a fork. Stir in the egg until the dough becomes crumbly.

Add ice cold water and using hands, knead the dough until it is soft but firm enough to shape into a ball.

Pull off a small piece of dough and set aside for testing oil. Divide dough into 8 equal portions. Shape them into 6-inch breadsticks and set aside.

Heat the oil on high in medium saute pan until the oil begins to simmer. Set the tester dough into the oil. If it begis to bubble, the oil is ready. Remove the tester dough and reduce heat to medium. Gently lay the Festival into the oil and fry on all sides, turning until they are golden brown, approximately 8 minutes.

Using tongs, gently remove Festival from the oil and drain on a paper towel to drain.
SUGGESTIONS:
Festival is a traditional side enjoyed in Jamaica with

Jerk Chicken

or Escovitch Fish.
Festival tastes similar to cornbread and can be served with your favorite meal.
Recipe by Lisa Soldo-Johnson for www.culinarybutterfly.com