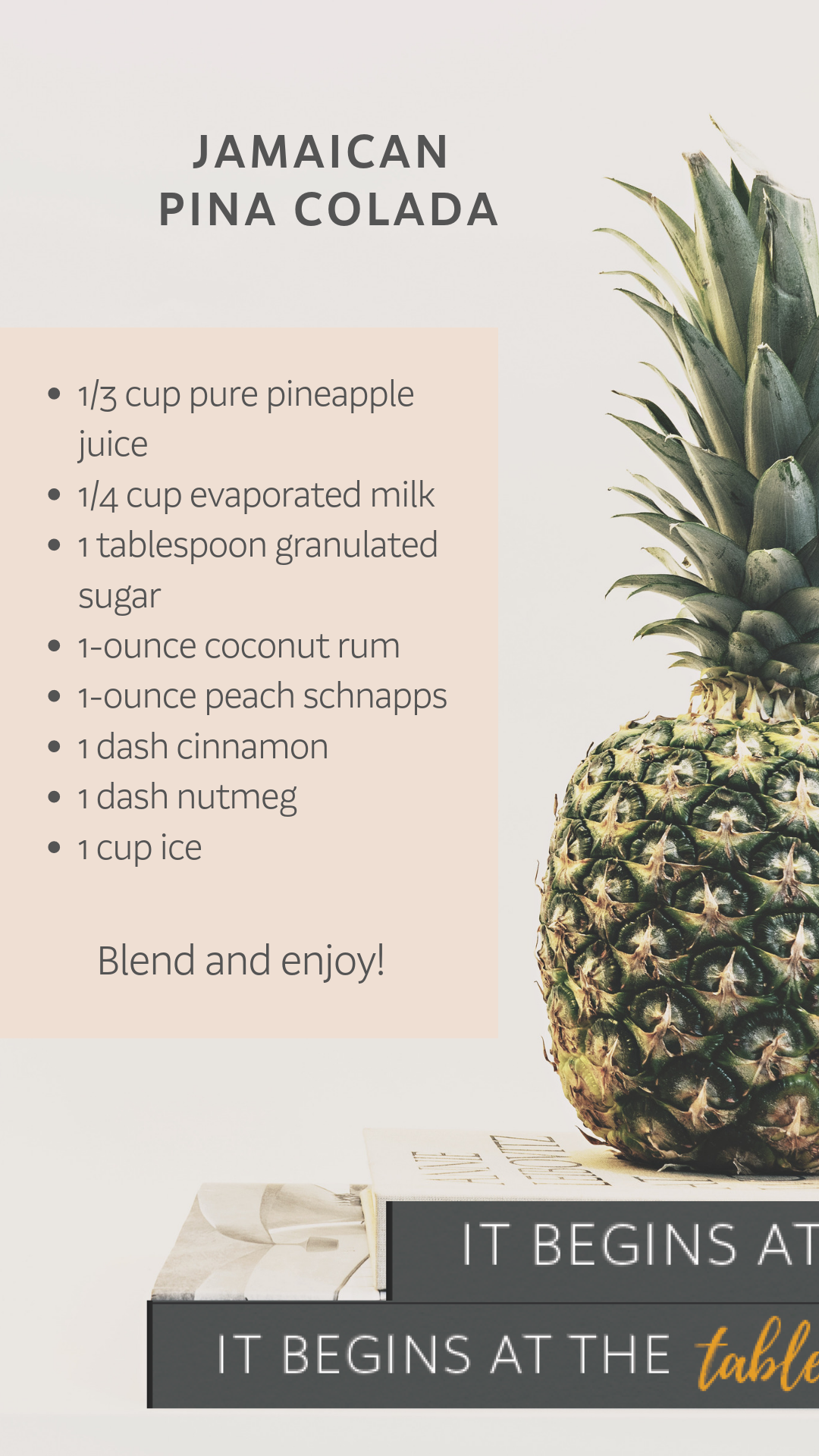 They say, "Summers are for Piña coladas."  But I say this creamy tropical drink is perfect any time of the year! A few winters ago, I vacationed in Jamaica to take a break from the chilly Minnesota weather.  It was on this tropical island paradise that I fell head over heels in love with their unique approach to creamy Piña coladas.
If you've read several of my posts lately, you may have noticed I've been talking a lot about Jamaica. One of the many things I wanted to learn to make upon returning home was an authentic Jamaican Piña Colada. It wasn't long before I decided I would recreate the Caribbean-style drink I was craving. After three practice batches (darn) and a lot of tweaks and changes; I landed on a flavor and texture that matched the authentic Jamaican pina colada experience I was looking for.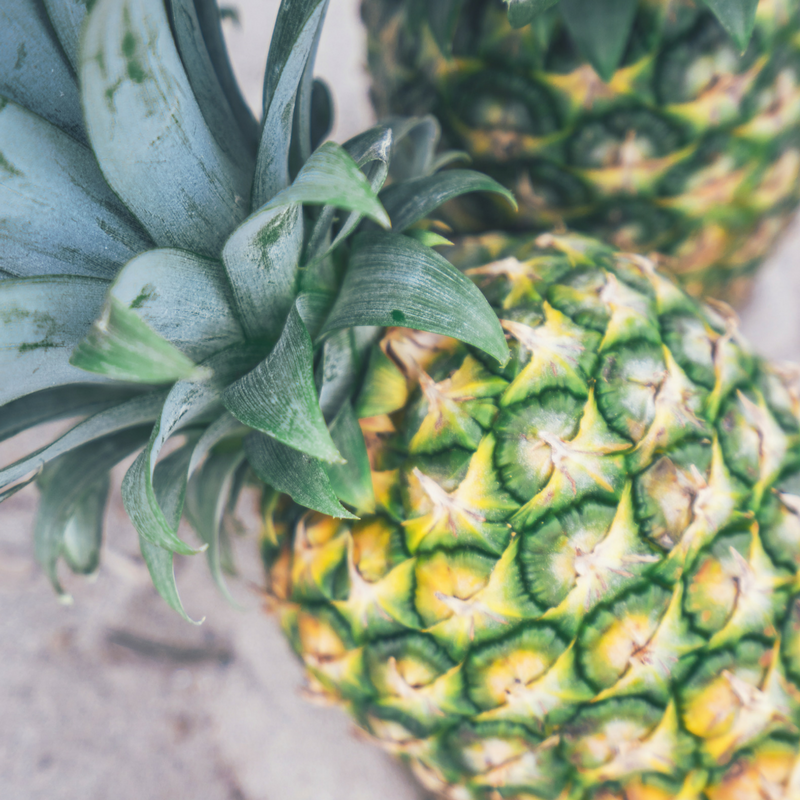 There are a few surprising ingredients that set this drink apart from the typical pina colada experience. Nutmeg, cinnamon, and evaporated milk are common ingredients used in Jamaican cuisine.  But combined with fresh pineapple juice, coconut rum, and peach schnapps - the result is smooth, creamy, and perfectly sweet with a big splash of Island flavor. My recommendation is to serve it with a straw.  The evaporated milk tends to separate from the other ingredients after a few minutes. A simple quick stir with the straw and you're back to sipping.  That is, if it last long enough to stir!
As they say in Jamaican Patois, "Enjoy di jink!"   Better known as "Enjoy the drink!"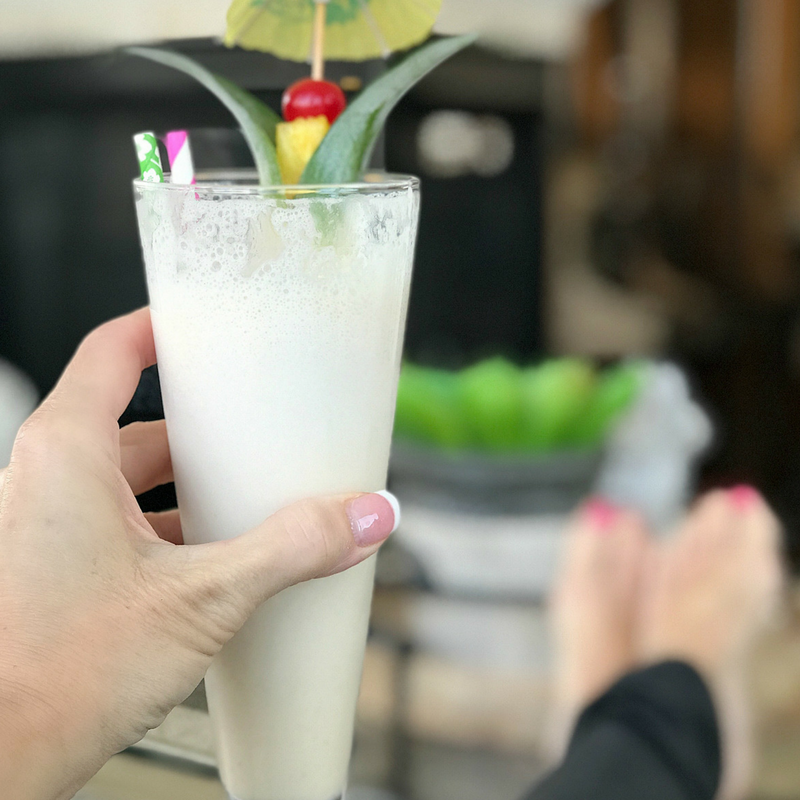 I hope you enjoy this recipe! If you've made it please share it with me by tagging @culinary.butterfly on Instagram or @culinarybutterfly on Pinterest, or by using the hashtag #culinarybutterfly on Facebook
Print Recipe
Jamaican Piña Colada Recipe
Yum
With five minutes and a blender, you can enjoy the authentic flavors of a Jamaican Pina Colada. Cheers!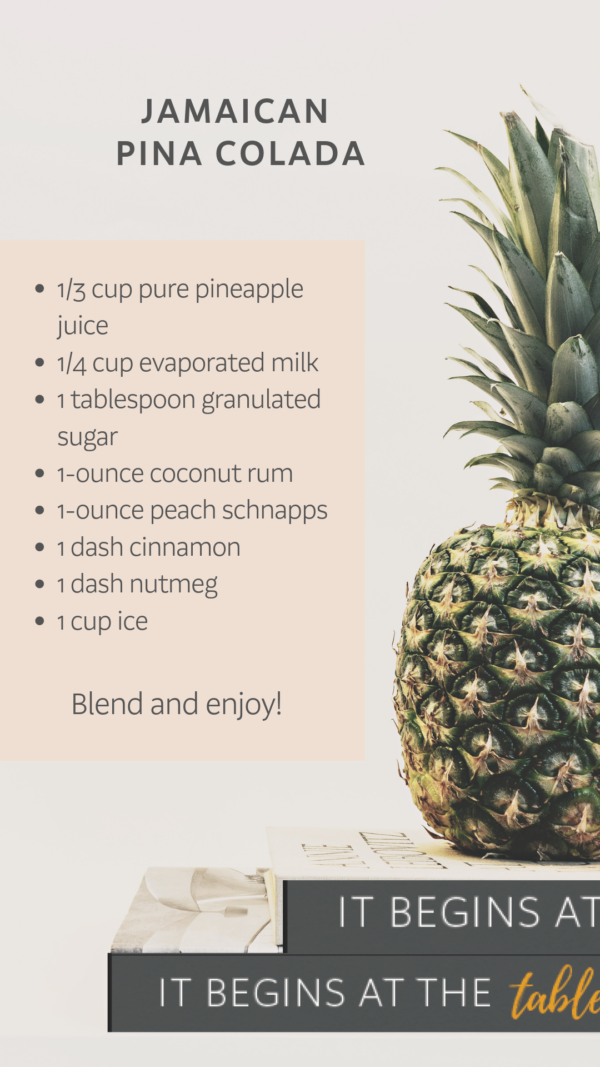 | | |
| --- | --- |
| | |
Blend all ingredients on high for 30 seconds.

Pour into your favorite glass, garnish with fruit and pineapple leaves. Enjoy!
The evaporated milk tends to separate in the glass. Serve it with a straw so it can be stirred if needed.
Recipe by Lisa Soldo-Johnson of www.culinarybutterfly.com