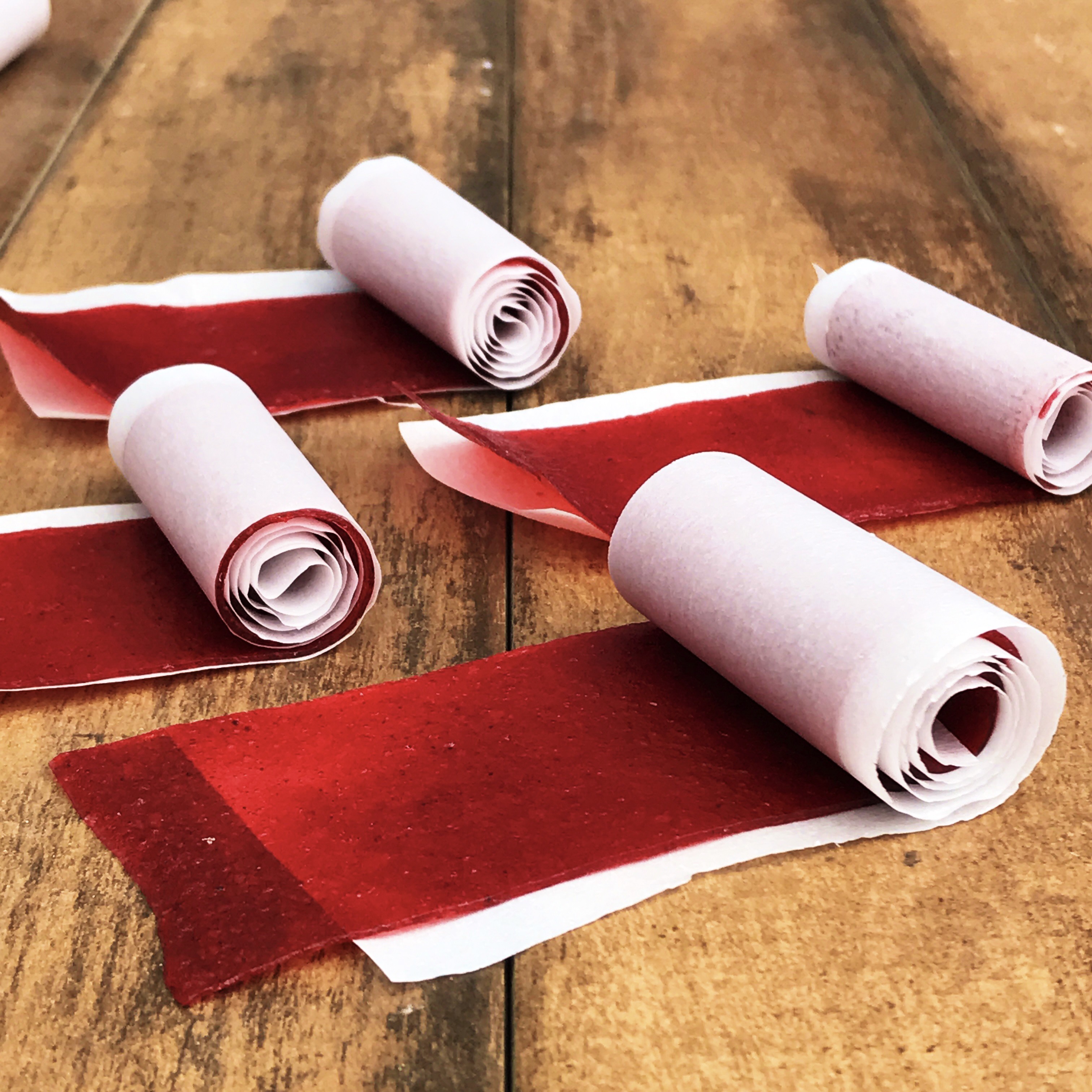 Along with colder weather and fall approaching, crab apple season will soon be in full bloom. There are many delicious ways to prepare this tiny tart fruit, but my favorite way to use crab apples is by creating dehydrated fruit roll-ups.
My neighbor has a huge crab apple tree in her front yard that produces hundreds of gorgeous apples.  A few years ago, I picked buckets full and tried my hand at making dehydrated fruit roll-ups.  Honestly, I think they might just be the best fruit leathers on the planet.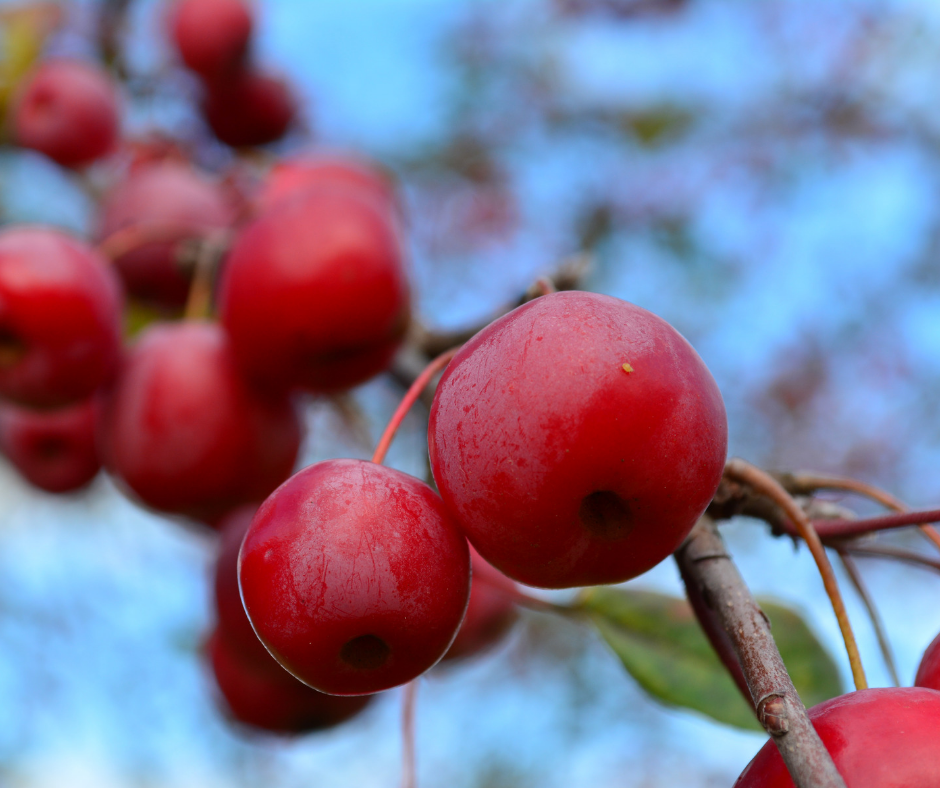 Crab apples take a bit of work when preparing them for a recipe.  This tiny size fruit has a core and seeds that can be difficult to remove before cooking.  I like to boil the fruit down first, then strain through the edible puree before sweetening. Like my Ginger Pear preserve, you can use the apple puree to make apple butter, applesauce, desserts, bread, as a topping for pork or ice cream.
Fruit roll-ups are very simple to make. The most difficult part is waiting for them to get done so you can enjoy them.  I use my Excalibur dehydrator to prepare the roll-ups.  If you don't own a dehydrator, no problem, you can easily bake them on a very low temperature in the oven by following the recipe below.
I hope you enjoy this recipe! If you've made it please share it with me by tagging @culinarybutterfly on Pinterest.
Print Recipe
Crab Apple Roll Ups
Yum
Easy to make crab apple fruit rolls ups make the perfect lunch box snack, healthy treat, or on the go breakfast option.
Wash the crab apples to remove dirt and debris.

Add the crab apples and 2 cups of water in a large pot. Bring to a boil on high, lower heat to medium and simmer 30 minutes or until apples are soft.

Strain apples into a bowl through a food mill, or mesh strainer, or sieve. Add sugar and stir until dissolved.

Spread the apple puree 1/8 inch thick between 2 or more teflon lines dehydrator trays.

Dehydrate at 135° for 6 to 7 hours or longer if needed. The leathers should be pliable with no soft spots. If using an oven, bake at 170° F. for 6 to 8 hours or adjust the timing as needed.

Cut two sheets of parchment paper the size of the tray. Carefully peel the leather sheet off of the teflex together and lay on top of parchment. Using a sharp scissors, cut both the fruit leather and sheet 2-inch strips together, Gently roll the strips tightly and secure with a piece of tape or rubber band.

Store in an airtight container and place in the refrigerator for up to two weeks.
Adjust the sugar to the level of sweetness or tartness you prefer.
Recipe by Lisa Soldo-Johnson for www.culinarybutterfly.com